Whether it's for a family get together, holiday meal or a weeknight dinner, rice side dishes are the perfect accompaniment. And, at Minute® Rice, we know the importance of a quick but quality option so that you can spend more time enjoying and bonding around the table rather than standing over the stove.
While a side of freshly cooked or heated rice can sometimes be just what you need, if you're looking to add a bit more flavor, we can help you out! You don't need to have high-level chef skills or lots of experience with different ingredients; we'll show you how to use pantry ingredients and what you have on hand to transform your rice into a flavor-packed side dish.
Take a look at our suggestions below with delicious recipe inspiration using all kinds of rice varieties. The best part is that you can put all of these together in less than 30 minutes!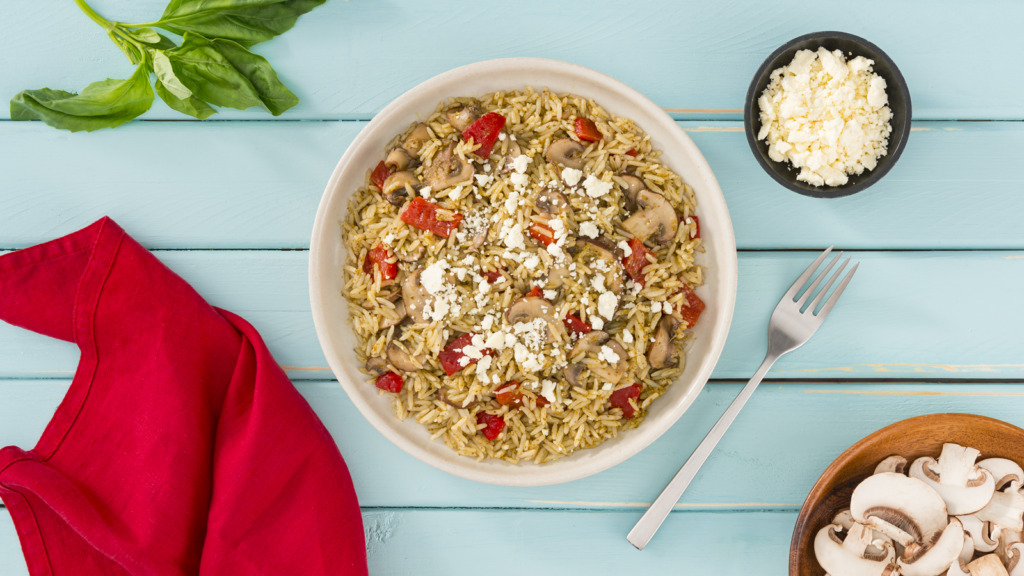 How To Cook Rice With More Flavor
If you're looking to liven up a plain white or brown rice side dish, our first suggestion is to infuse it with other cooking liquids or use our microwavable Ready to Serve seasoned rice varieties!
1. Use Tasty Infusions
If you're serving a crowd, our Instant Rice products are your best bet – these are cooked in just 5-10 minutes. The simplest way to get more delicious taste into your rice side is by boiling it in alternative liquid options.
Find more ideas using our guide to flavorful infusions.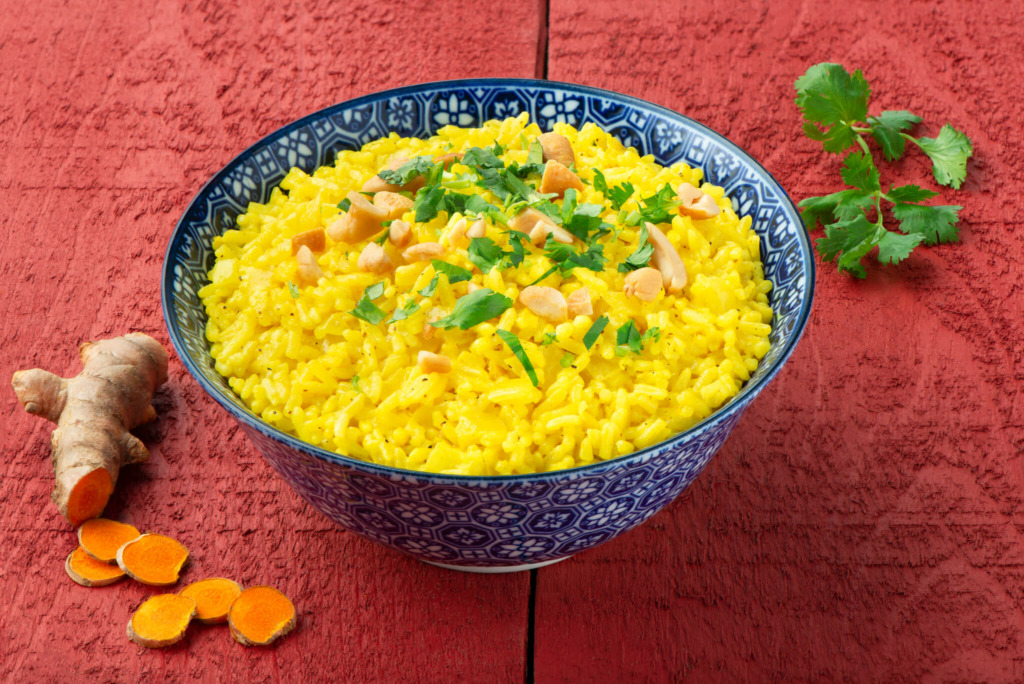 2. Use Seasoned Microwavable Rice
If you want more delicious taste and fast, our microwavable Ready to Serve varieties are exactly what you've been looking for. Aside from traditional white and brown rice, we've got plenty of naturally flavored options made with no preservatives or artificial flavors that heat up in just 60-90 seconds. To name just a few, try:
Note About Quantity: Our Ready to Serve options are perfectly portioned for one, but if you want to use them to serve more just double or triple the amount of cups used!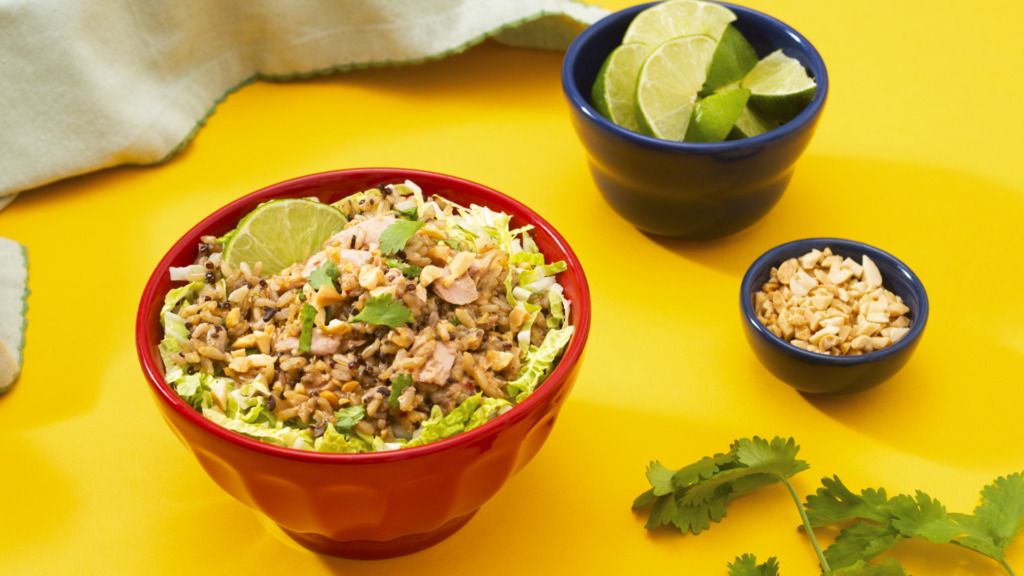 Stir in Tasty Sauces
Our next tip is to simply stir in your favorite store-bought sauce! Either jarred or canned options can go a long way for your meal. First, cook or heat your favorite rice variety, and then stir in your sauce.
Examples to try: Tomato sauce, pesto, tzatziki, sriracha, cheese sauce and any other favorites. You can also try it with dips like hummus, pico de gallo, or guacamole.
Using store-bought tzatziki sauce, make your own Greek Brown Rice and Veggie Bowl with chopped vegetables, cheese and canned beans, if desired. See how simple it is here:
Pick up your favorite pesto sauce and stir it in for a bit of Italian taste, or level it up even more like in this Pesto Rice with Roasted Red Peppers, Mushrooms and Feta with Jasmine rice.
If you like meal prep, you may want to try your hand at an effortless homemade salad dressing using oil, vinegar, red onion, mustard, honey, salt and pepper. Make extra and store to use throughout the week or stir it right into the jasmine rice like in this Pomegranate and Arugula Rice Salad. See how to make it here:
Mix in Vegetables
Fresh Vegetables for a Side Salad
For a refreshing side dish, simply mix in fresh vegetables to make your own rice or quinoa salad. This Greek Salad is made with white rice, tomato, cucumber and red onion with olives and dressing. Perfect for a light side with dinner or lunch.
If you have leftover vegetables like peppers or green onion in your fridge, this Cuban Mojito Quinoa Salad is perfectly made with Brown Rice & Quinoa, green bell pepper, red bell pepper, green onions, mint leaves and more!
Cooked Vegetables
If you're looking for something warmer, use your stove or microwave to cook a few vegetables and mix them into your rice. This can also be the perfect opportunity to sneak in a few more vegetables with amazing taste for any picky eaters! It's just one more way you can stick to your new year's resolution any time of year.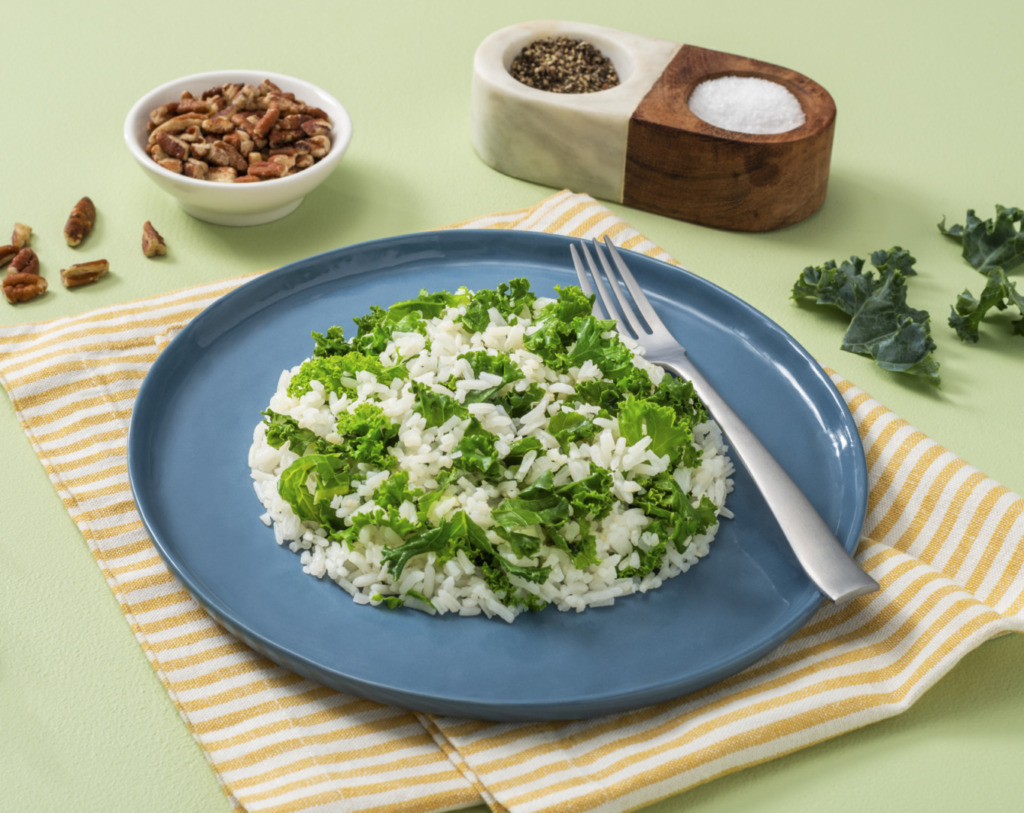 Holiday Veggie Side Dish Hits
If you're hosting a holiday dinner, no need to stress. These tasty and simple veggie-loaded side dish ideas are always a hit.
Add in Spices, Herbs and Zest
Look to your spice rack or fresh herbs for this one! Pantry ingredients can come to rescue when you least expect it.
Examples to try: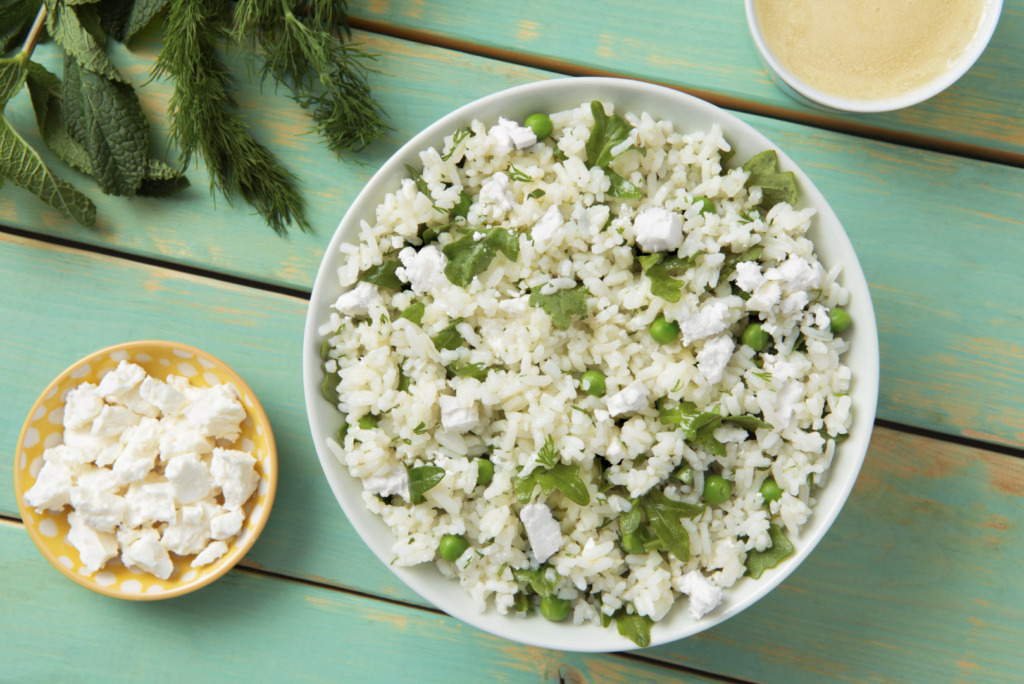 Bonus: Sprinkle on Nuts, Cheese and Seeds
If you've infused your rice, used a sauce, added in veggies or gotten a bit creative, you can always add a finishing touch with nuts, cheese, seeds or extra herbs.
Whatever your meal needs, Minute® Rice is there to help with simple and attainable recipe ideas, for example one of our Red Beans and Rice recipes or an easy Mexican rice recipe. Find more tips and hacks in our Quick Tips section.