If you're a lover of all kinds of international cuisine and rice recipes from around the world, Thai food is a must! Loaded with delicious flavors and textures, this Southeast Asian country has a long list of popular dishes.
Anyone who has ordered a bit of Thai food knows that rice is key, as most dishes are served with a side of fluffy or steamed rice. Or, rice is often the main ingredient in stir fries or soups. At Minute® Rice, we're all about convenience and making cooking easier, so we've taken classic Thai dishes and turned them into simple, convenient and quick recipes that anyone can make at home.
Mix it With Thai Sauces
To get started on cooking uncomplicated and tasty Thai-inspired meals, we've got what you're looking for. Just take a look at everything you can mix with Minute® Rice and you'll see what we mean.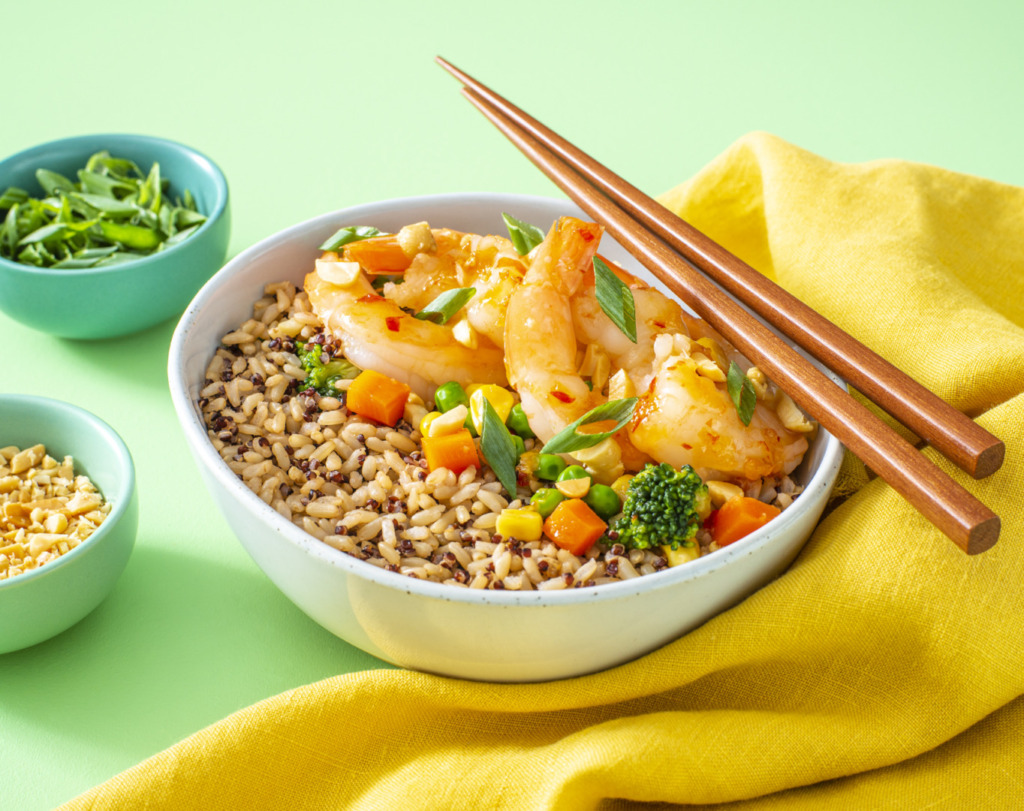 For a quick meal idea loaded with Thai flavors, we suggest you follow these steps:
Grab your favorite Ready to Serve rice variety or blend.
Toss in proteins, veggies, beans, nuts, seeds and more.
Drizzle on your favorite Thai sauce and stir. Voilà!
Sauce Suggestions
Of course, we have a few suggestions for you to try different sauces out and what to expect flavor-wise.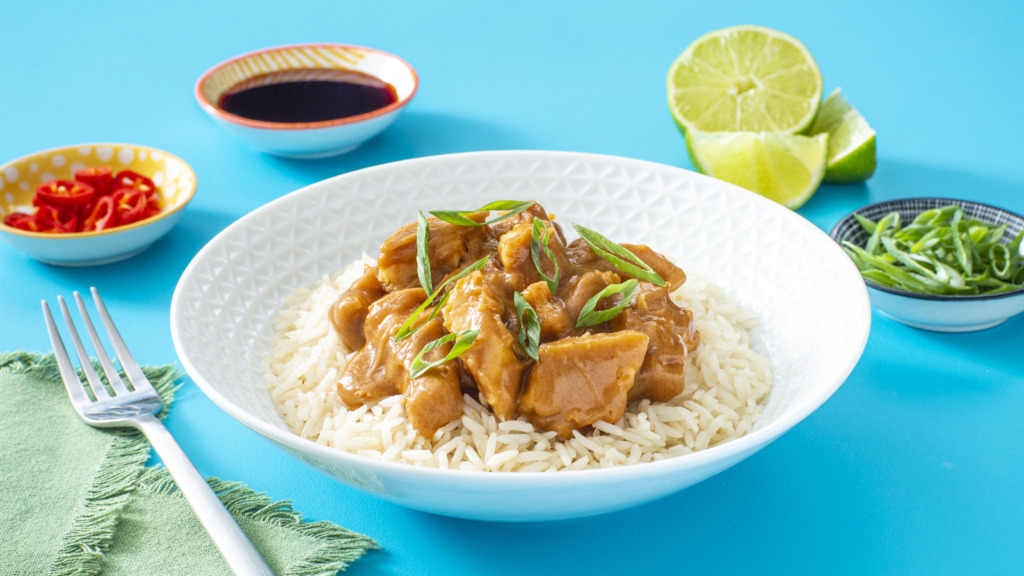 For extra quick and easy meal ideas reinventing the classic dishes of Thai cuisine, soups and more, keep reading and find even more inspiration! Also, if you're looking to serve a crowd, you might want to try using our Instant Rice instead.
Classic Thai Dishes in Minutes
Thai cuisine is characterized by fresh and flavorful ingredients, making it simply irresistible with a little bit of everything including sour, sweet, bitter, salty and umami tastes. We've simplified these classic dishes for all of the same flavor but a lot less work!
One of the most recognizable dishes is Pad Thai Rice. Although it is traditionally made with rice noodles, we've used fluffy, microwavable Thai Jasmine Rice to make this recipe in just 10 minutes with shrimp, pad Thai sauce, veggies and a hint of lime!
Another dish you might be familiar with is Thai Green Curry. But, you don't have to spend hours over the stove to make your own, our recipe is ready in just 7 minutes. Simply combine Thai curry paste, frozen peas, bamboo shoots, canned coconut milk, and soy sauce together to serve over our Ready to Serve Jasmine Rice. If you can't find bamboo shoots, swap in canned water chestnuts.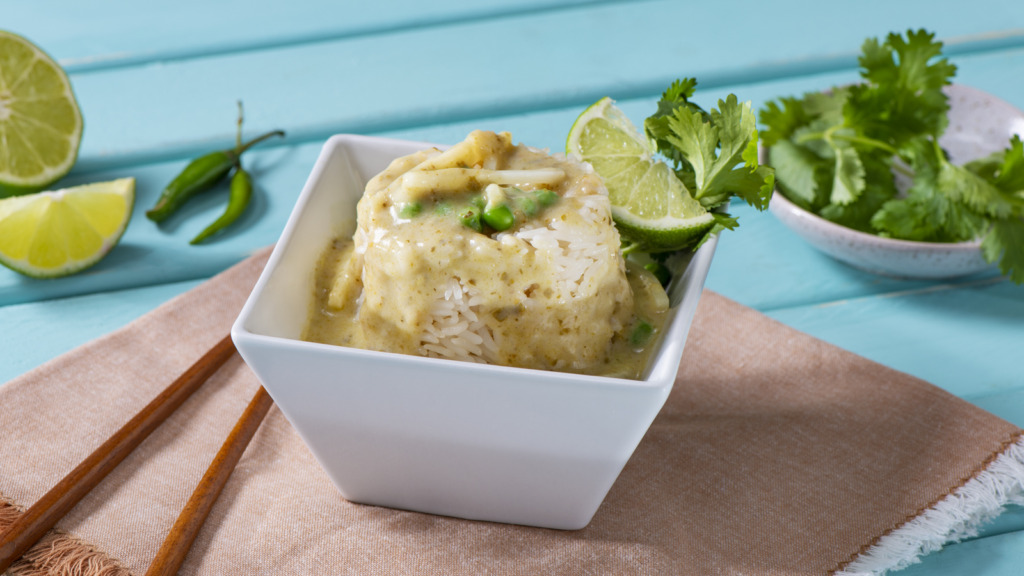 Homemade Takeout Night: While our pad Thai and green curry are meals for one, double or triple the ingredients to serve more or make your own homemade Asian takeout night and get a sample of everything!
If you're looking to step up your Thai food game and need to serve a crowd, this 30-minute version of Crispy Ground Pork and Rice is the perfect simple yet tasty dinner option. Combine pantry staples together like Instant Brown Rice, rice wine vinegar, soy sauce, brown sugar and garlic with a few additions to your shopping list like fish sauce, Thai basil, shallots and cucumber.
Thai-Inspired Soups to Savor
Thai cuisine is also famous for its flavorful soups that offer up a new taste and texture in each bite!
Try these quick homemade soup recipe ideas for one using Thai-inspired flavors: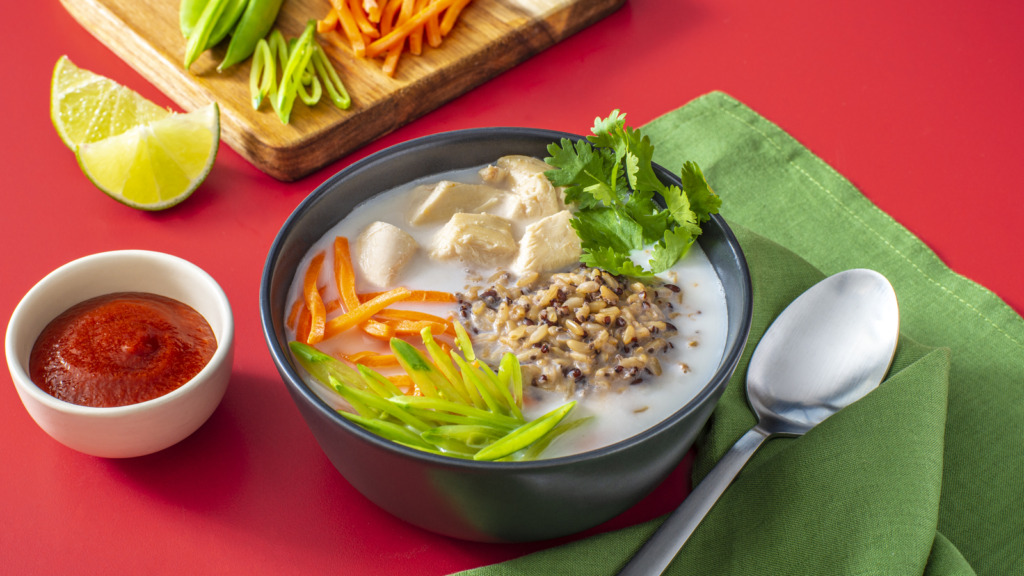 Tom Kha Gai Soup: In just 5 minutes, combine shredded chicken, broth, coconut milk, veggies, lime juice, fish sauce and Ready to Serve Multi-Grain Medley to bring everything together!
Thai Coconut Shrimp Soup: Ideal for using what you already have at home, this 5-minute soup is loaded with pantry staples. Combine frozen veggies, pantry spices, cooked shrimp (from frozen), broth, coconut milk and our Ready to Serve Cilantro & Lime Jasmine Rice for the perfect final touch of Thai flavor.
Thai Chicken and Rice Soup: Rich and creamy, this soup is what you need when you're craving spicy Thai food! Grab another Cilantro & Lime Rice for this 5-minute meal made with mushrooms, broth, coconut milk, added Thai green curry paste, chicken and green onion! Heat Note: Swap in Thai red curry paste if you want to bring the spice level up.
Thai Recipes with Fruit
As we've said before, most Thai recipes have complex flavor and oftentimes that sweet taste comes from incorporating fruit.
For a classic Thai street food dessert or snack, give this Mango Sticky Rice a try. Our version is made easy in just 7 minutes. Take a look for yourself and see how simple it is:
You can also try mixing in citrus fruits like in this Pineapple Thai Rice using fluffy and aromatic Instant Jasmine Rice with soy sauce, red chili pepper, garlic, shrimp and greens to balance everything out.
With Minute® Rice, enjoy flavorful meals in less time, so you can spend more time bonding with friends, family or getting back to what's important to you! Explore our Cooking Tips section for more hacks and meal ideas like one of our Red Beans and Rice recipes or a Mexican style rice recipe.