This Valentine's Day, take the opportunity to treat your partner, family, friends or just yourself to a lovely date night at home. With the help of Minute® Rice, we'll show you how to set your table and enjoy a delicious main course and dessert in no time! Are you ready to prepare something uncomplicated but still impressive? Let's get started.
Tips For a Fancier Dinner Table Setting
If you traditionally don't set your table let alone eat meals there, now is the time to clear it off. Take 10-15 minutes and find a new temporary home for everything you usually have laying around. Then, use any or all of these tips to set your table for the event with others or to pamper yourself.
One way to add a bit of color and switch things up to your dining area is by using a table cloth. This isn't necessary, but it's a nice touch.
If you need more table space, bring over a tray table, side table or utilize nearby counter space.
To add a pop of color, pick up store-bought plastic plates or cups with different designs or colors to mix and match. There are also elevated but inexpensive options at convenience stores or thrift shops that can be reused to create less waste. Family Tip: If you have kids, let them help with the design/colors and get them involved setting the table or making heart decorations.
Setting each place with a special note, chocolate or candy can be a nice touch too for extra color and to put a smile on your guests' face.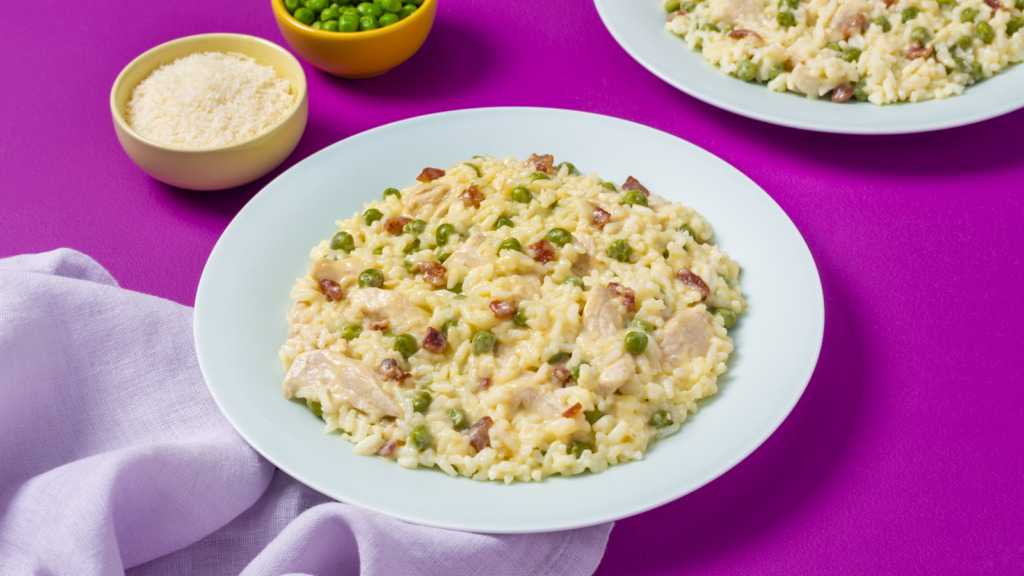 Now, let's get into some tasty recipe options!
Simple Dinner Ideas to Impress
Making a homemade dinner is a great way to show others how much you care about them. But, it doesn't have to require lots of skill to prepare. We've got simple ideas that will elevate your meal using Minute® Rice and chicken, beef, fish or vegetables.
Note: While some of our recipes use Ready to Serve Rice, which is perfectly portioned for 1-2 people, simply double or triple the ingredient amounts to serve more!
Chicken and Rice
30-45 Minute Meals
You can't go wrong with a classic Chicken and Rice Recipe. Or, try your hand at Italian favorites for something simple yet impressive like a Chicken Piccata with Rice or a Chicken Carbonara Risotto. For another Mediterranean-inspired meal with poultry, try a Lemon Chicken with Rice and Quinoa.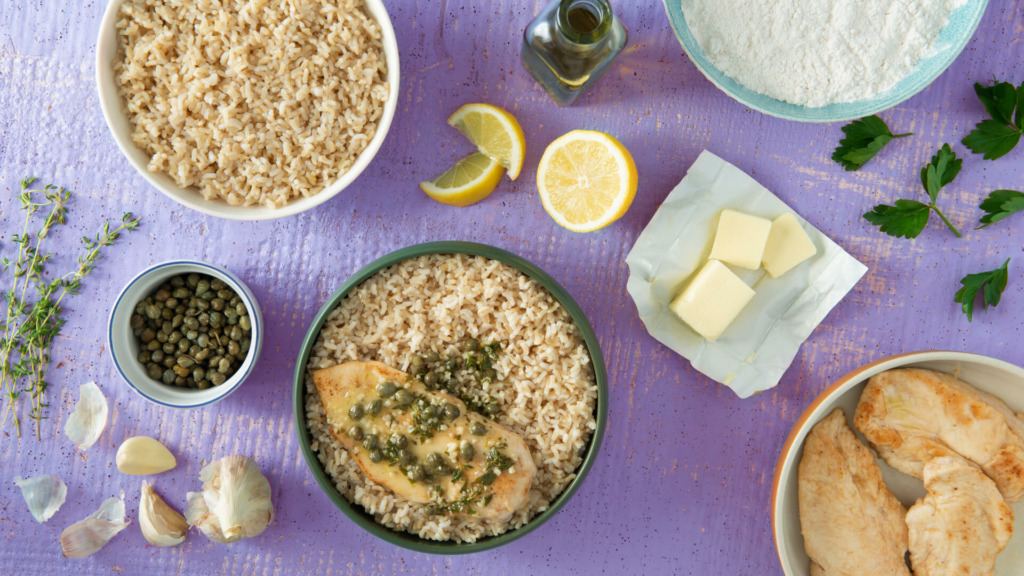 Under 10 Minutes
For smaller meal portions, use our convenient microwavable Ready to Serve rice and mix in delicious ingredients! Try a Balsamic Chicken and Rice Bowl or a creamy Chicken Alfredo. You won't be tempted to dial for takeout with other favorites like Indian-inspired Butter Chicken.
Meat and Rice
30 Minute Meals
If you prefer something a bit more meaty, prepare your own homemade Porcupine Meatballs. Family Tip: Instead of shaping them into balls, why not get the family involved and form them into Valentine's Day hearts using a cookie cutter or by hand before cooking.
Under 10 Minutes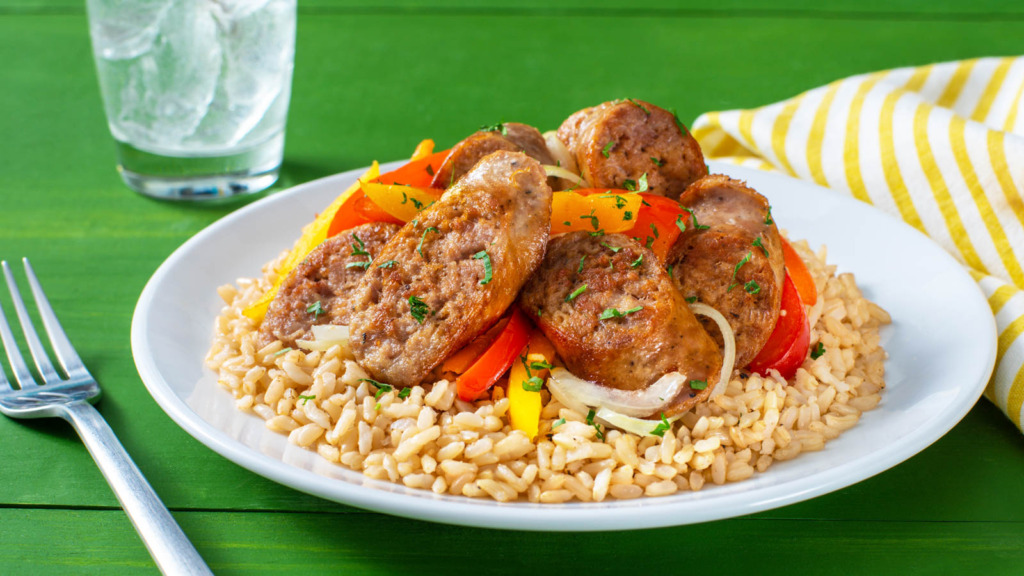 If you need something a little quicker, get whole grain Ready to Serve Brown Rice and serve topped with Sautéed Mushrooms with Grilled Beef or slice up some Sausage and Peppers. A speedier prep does not make these dishes any less special!
Fish and Rice
30 Minute Meals
Enjoy bold and tangy teriyaki flavor for dinner using plastic bags to marinade your salmon filets in these Teriyaki Salmon and Rice Packets using white rice.
Under 10 Minutes
Even if you only have a few minutes, you can still offer fish for a special dinner! Use this Fish with Bok Choy recipe to try it for yourself using frozen white filet fish that has been defrosted beforehand.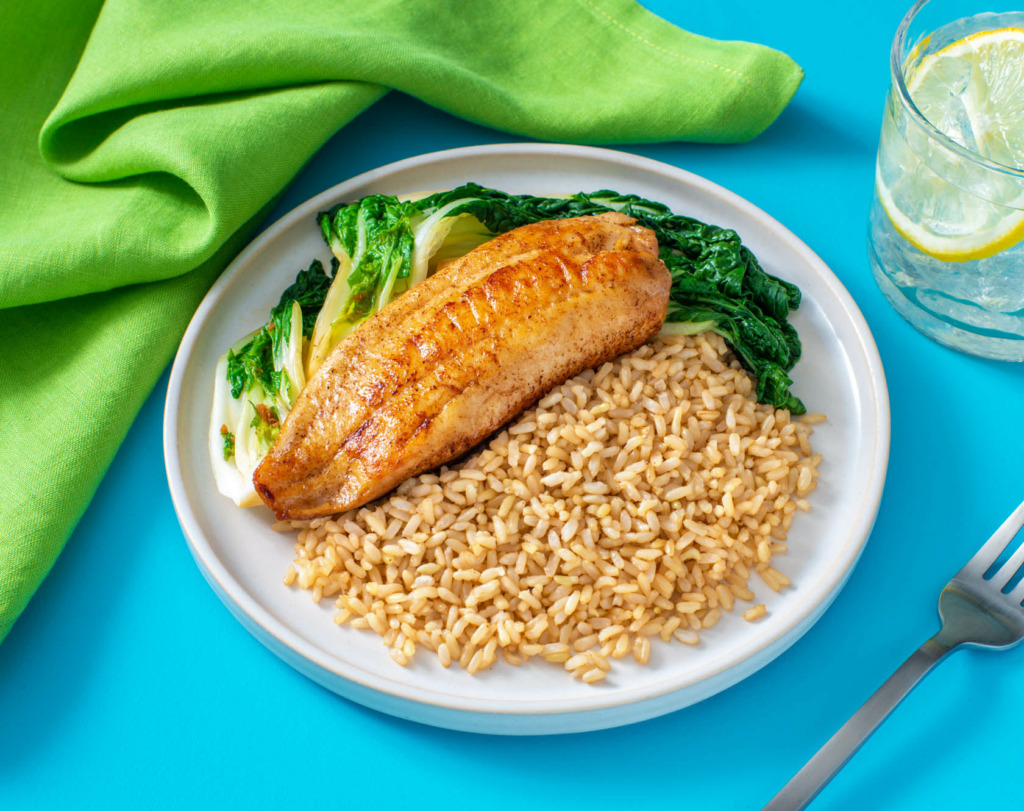 Vegetable-Forward Ideas
30 Minute Meals
If you'd like to make a meal without meat, try this Asian-inspired Teriyaki Mushroom Fried Rice with aromatic jasmine rice and sliced mushrooms of your choice.
Under 10 Minutes
While these options may be smaller portions, they double as veggie side dishes or vegetarian main dishes.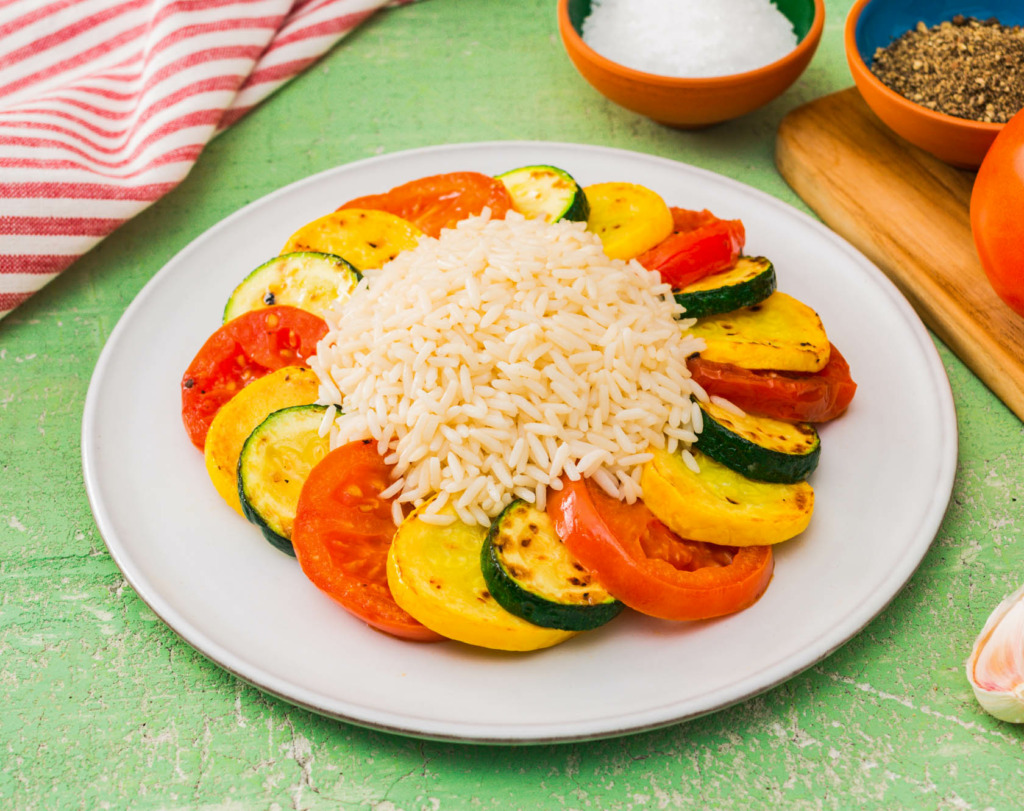 No matter what you choose to enjoy, make sure to take a look at our elevated side dish recipe ideas to accompany your meal!
Delicious Dessert Recipes
After you're done with your meal, there is nothing quite like a tasty dessert to finish everything off. If you're putting your focus on the main dish, these simple and foolproof sweet treat ideas are great for a dessert that's ready in minutes.
Use fancy microwavable glass mugs or bowls to prepare these Layered Chocolate Caramel Rice Pudding Mug Cakes.
Use vanilla pudding cups to mix in with Ready to Serve White Rice in this Easy Vanilla Rice Pudding, or chocolate pudding cups in this rich Chocolate Almond Rice Pudding. Decorate and top as you wish with all kinds of tasty additions like chocolate chips, dried fruit, chocolate shavings, sprinkles, whipped cream, caramel or dulce de leche, crushed cookies and more.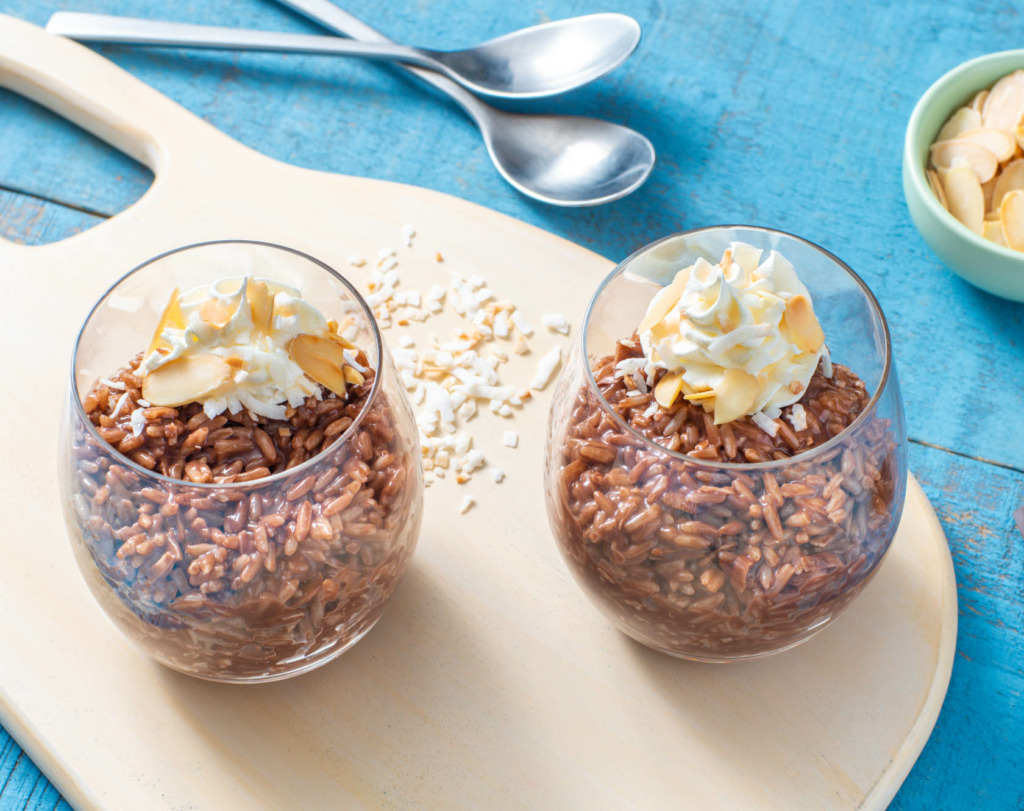 Quick and easy to make yet big on flavor, Minute® Rice has got what you need for any event from an elevated yet simple dinner to weeknight dinner on-the-go.