Sometimes the rising summer temperatures can leave you feeling hungry with absolutely no desire to step foot in the kitchen. Don't worry, Minute® Rice is here to help. We know the struggle of trying to find refreshing yet filling recipes that don't require too much effort or cooking time.
When the weather warms up, the last thing you want to do is heat up your kitchen, so we've compiled our favorite recipes that have minimal stovetop cooking or require no cooking at all! Take-out is not your only option, discover these delicious and simple recipe ideas made with quality ingredients that you can enjoy for lunch, dinner, a cool and tasty snack or dessert, or to bring to your next BBQ as a delicious dish for grilling season.
No Stove/Oven Required Recipes
Using our convenient and microwavable Minute® Ready to Serve Rice and Quinoa varieties, there's no cooking required! In just 60-90 seconds, the perfectly portioned cups are heated in the microwave to perfection and ready to toss with all of your favorite ingredients.
Explore all of the different flavor and grain combinations in any one of these flavorful recipe ideas.
Rice Salads
Switch up your average BBQ or outdoor picnic with a refreshing salad made with a hearty and Gluten Free alternative to pasta, like fluffy rice and protein-packed quinoa.
Using pantry staples, a few fresh ingredients and a delicious sauce, you can make this Chimichurri Tuna Salad. Toss together canned tuna, store-bought herb chimichurri sauce, avocado, tomatoes and Minute® Ready to Serve Brown Rice & Quinoa. For a Greek-inspired salad use store-bought tzatziki sauce and Minute® Ready to Serve Brown Rice in this Greek Brown Rice and Veggie Bowl.
You can also prepare a heartier version of your favorites like this Caesar Salad using Minute® Ready to Serve Organic Red Quinoa & Brown Rice with Garlic or Caprese Rice Salad using traditional Minute® Ready to Serve White Rice.
Want a few more ideas? Find recipes or build your own dish in our guide to quick and hearty salads.
Wraps
Use lettuce wraps, pita bread, tortillas and more to make a cool yet filling meal on the go or to enjoy and cool off.
Avoid turning on the oven or stove using pre-cooked chicken, leftovers from another one of our Chicken and Rice Recipes or rotisserie chicken to make a delicious and filling dish like these Shawarma Chicken and Rice Pita Wraps. Or, toss that chicken with Minute® Ready to Serve Basmati Rice and Asian-style dressing for these Chicken and Basmati Lettuce Cups.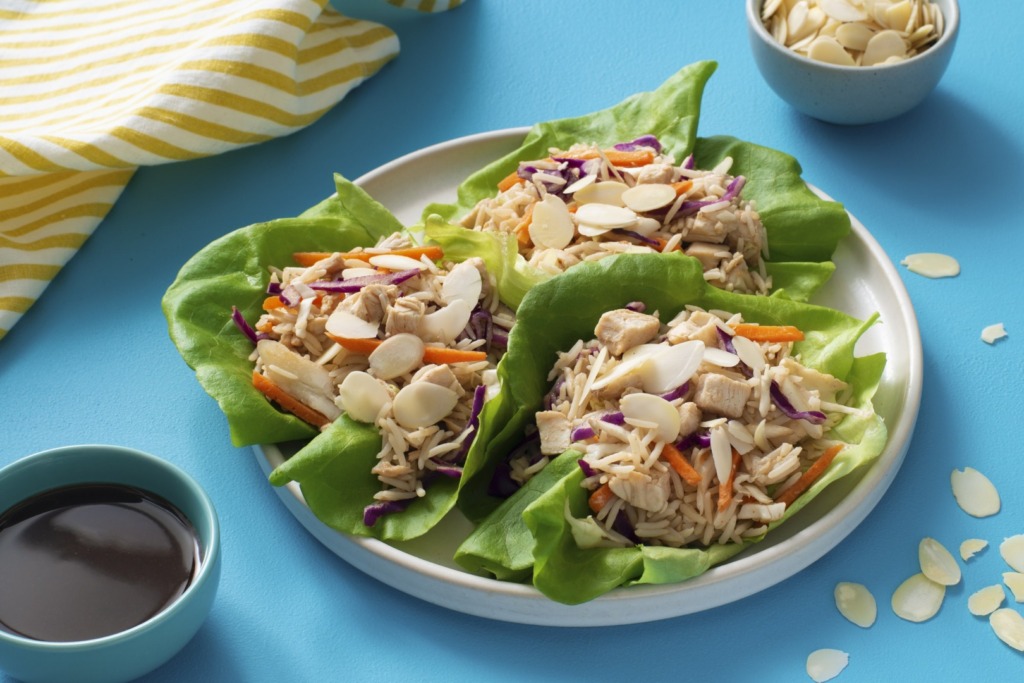 Tired of chicken? Use canned tuna or salmon like in this Sriracha Salmon Basmati Burrito using whole wheat tortillas or a more veggie-forward option like these Sweet and Spicy Salmon and Brown Rice Lettuce Wraps.
Rice Bowl
Rice bowls are filling, fresh and fun to help you beat the heat with something delicious. And, the best part is that you can pick a fun and tasty theme for your ingredients.
Asian-style: Try something Asian-inspired like these Vietnamese Chicken Banh Mi Style Rice Bowls with cucumber, carrot and fresh cilantro and mint. Or use a base of our Minute® Ready to Serve Cilantro & Lime Jasmine Rice and create a refreshing Zucchini noodle or Zoodle and Rice Bowl with an Asian dressing and crunchy cashews.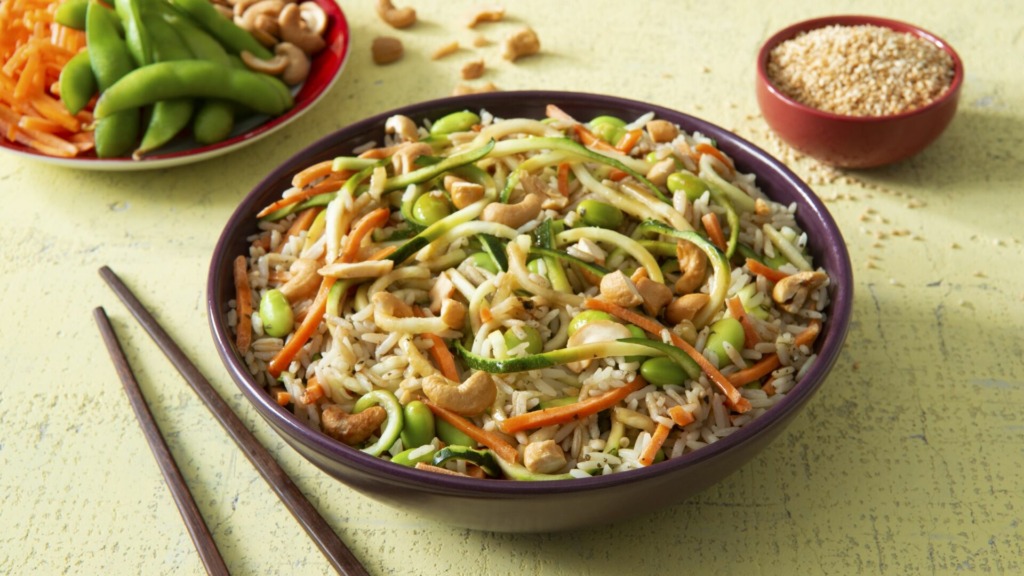 Mediterranean Flair: Mediterranean cooking is also filled with bright flavors and fresh ingredients to use like in this Greek Rice Bowl with tomatoes, peppers, red onion, cucumber and feta cheese. If you're looking for more inspiration, use store-bought hummus in this Spicy Hummus Rice Bowl and learn how to soft-cook an egg in the microwave to place on top if desired.
USA Inspired: You can also keep the flavors a bit more close to home in this California Grain Bowl with canned chickpeas, avocado, lettuce, ranch dressing and some cheese! Or, get inspiration from your favorite deli sandwiches and use sliced turkey and ham lunch meat like in this Monte Cristo Rice Bowl. Preparing a simple one-pan recipe at night or in the early morning with Cajun flavor can be a lifesaver too, try an Easy Rice and Beans recipe that can be prepared in 15 minutes or less. If you are looking for a vegetarian option try our eggplant parmesan recipes.
Meals in the Microwave
If you're looking to stay away from the stovetop or oven, use your microwave! When you're craving some of those Asian-style restaurant-flavors you love, try this Pineapple Chicken Fried Rice recipe using Minute® Ready to Serve Garlic & Olive Oil Jasmine Rice.
Or, add a bit of spicy flair to your meal and make your own 6-ingredient Chicken and Rice Soft Tacos put together in under 10 minutes.
Using our microwavable rice cups you can also make this simple Fried Egg on Rice recipe.
For something a bit more Italian-inspired, this Summer Squash Rice Bowl can be served warm or chilled with cherry tomatoes, olive oil, Parmesan cheese and summer squash.
Desserts and Sweet Snacks
These sweet treats will most definitely help you beat the heat! While they might require a bit of minimal stovetop cooking, these desserts or snacks are definitely worth it. Make these recipes ahead of time to have on hand when you need them most and you'll want to make them all summer long.
Ice cream is by far one of the best ways to cool off after a meal, or to enjoy the summer sun at the beach. And, with this Salted Caramel Rice Pudding Rice Cream Pie you don't need a machine to have an indulgent sweet on hand.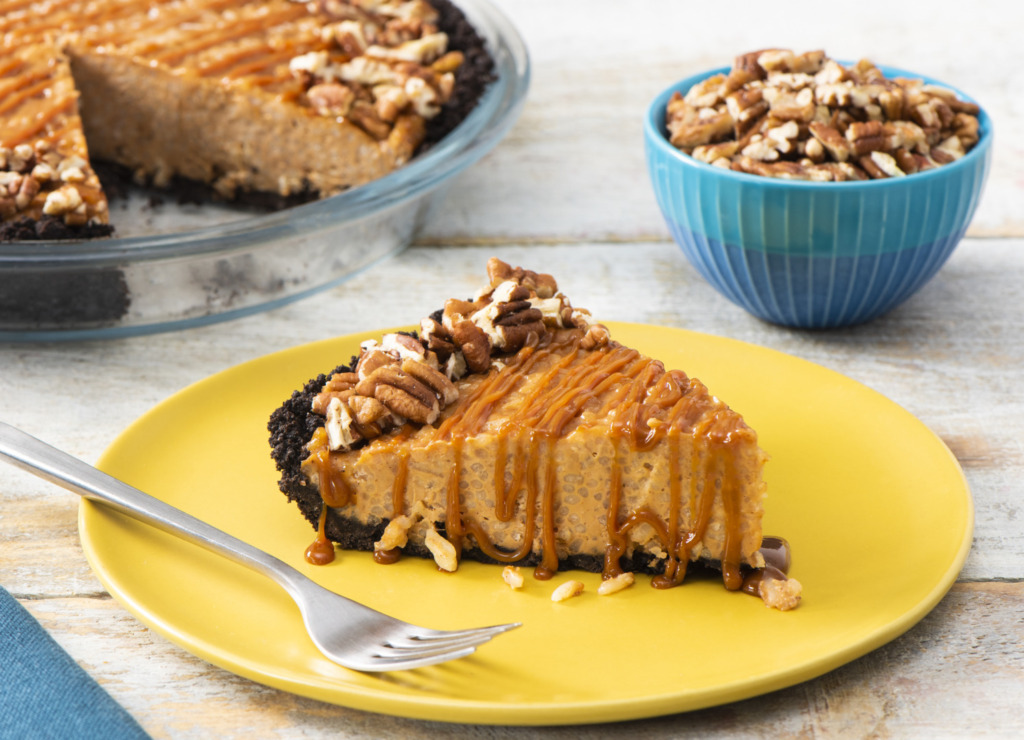 For a fresh snack in between meals, make your own creamy parfait-like treat using frozen berries in this Summer Berry Rice Pudding Crumble topped with granola.
It can be simple to make your own popsicles like these Mexican Spiced Rice Paletas. If you simply can't wait for them to freeze, use the same flavors and make your own Jasmine and Banana Ice Cream Milkshake.
Let Minute® Rice and Quinoa help you prepare for success this summer to beat the heat, or whenever you need a quick, filling and quality meal!