We've got the ultimate guide for you to start building simple salads you will actually enjoy eating that are a world apart from the average iceberg lettuce and chopped tomatoes combination. Starting with key components all the way to easy recipe suggestions, this cheat sheet for quick and hearty salads is a foolproof tool to keep on hand for when you are craving something fresh but satisfying.
The best thing about salads is that they make a great canvas to showcase colorful and vibrant, seasonal produce and to bring something to your family table that will brighten up any meal occasion. Look no further and switch up your salad game with our ideas below.
Using Minute® Rice, no salad will ever be boring again!
How to Build the Perfect Salad
While recipes can be helpful, this guide is meant to help you understand every available ingredient to choose from when making a salad. When you learn how to combine the right foods, your salads will be something to feel excited about and you'll be eager to enjoy one bite after the other. Plus, one of the kitchen basics is learning to cook with what you've got in hand!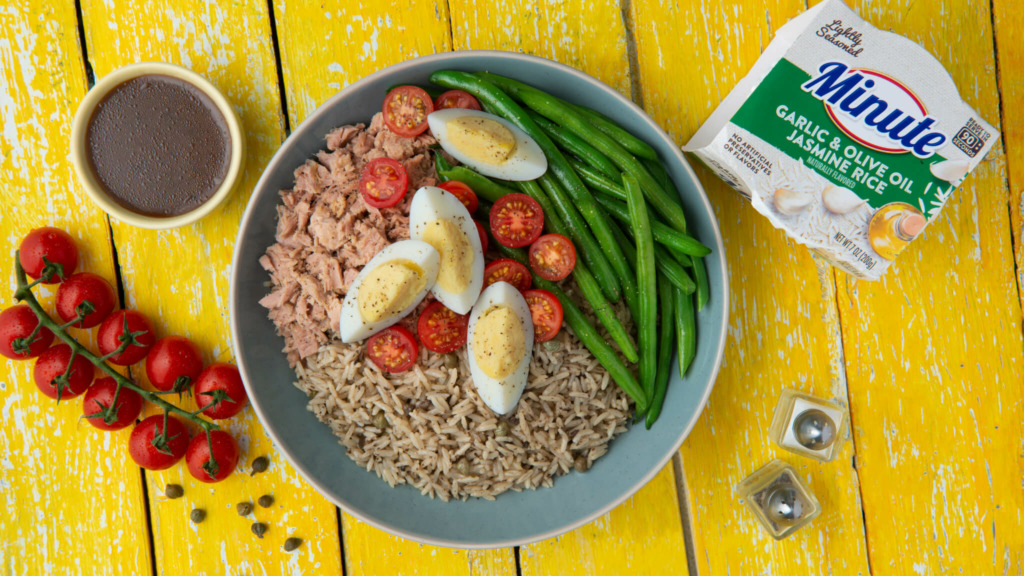 So, here's our short guide for the ingredients you need to build the perfect salad:
Hearty Grains
Vegetables and/or Fruits
Vinaigrette or Dressing
Protein-Packed Foods
Fun Toppings (cheese, nuts, herbs, etc. )
Combined in the right quantities, you're just a few minutes away from tossing everything together and enjoying a hearty, fresh meal loaded with a little bit of everything.
Did you know? Salads are not only a great meal option, but also a great dish to pack and take with you anywhere. Using convenient Minute® Rice grains, there's no need to sacrifice flavor or quality in your meals just because you are on the go.
Grain Base
If you feel like salads are never satisfying, it's probably because your plate is missing a hearty dose of grains. With Minute® Rice and Quinoa products, the possibilities are endless. Whether you choose to stick with the classics and use your go-to varieties like white rice or brown rice, or want to experiment with other ingredients like quinoa or wild rice, we've got something to satisfy your craving!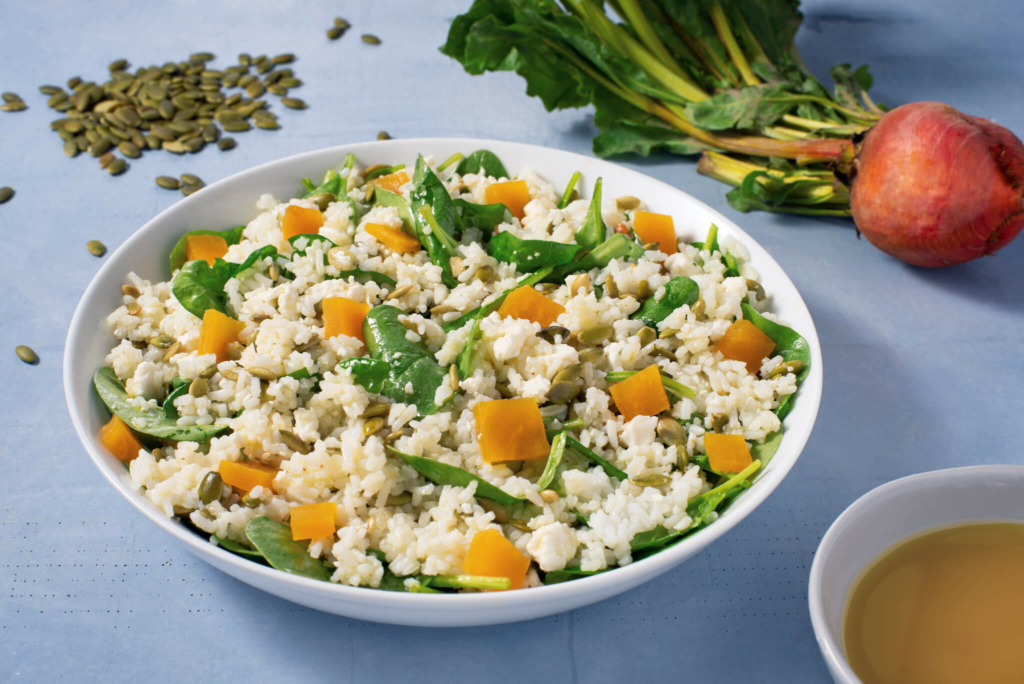 Our Ready to Serve varieties are great to heat and enjoy in a rush, or whenever you're cooking just for one or two. If you're feeding a crowd or whipping something up to bring to a potluck, you may want to try our Instant products. No matter which you choose, you'll be enjoying perfectly cooked grains in the blink of an eye.
If you want to learn more about what makes each product unique, check out our Crash Course to Different Rice Varieties.
Vegetables and Fruits
Contrary to what most people think, there's much more to salad veggies than a bag of leafy greens. While they make for a great base, they aren't the only salad option! There are other vegetables to toss with grains, dressing and toppings for a delicious meal.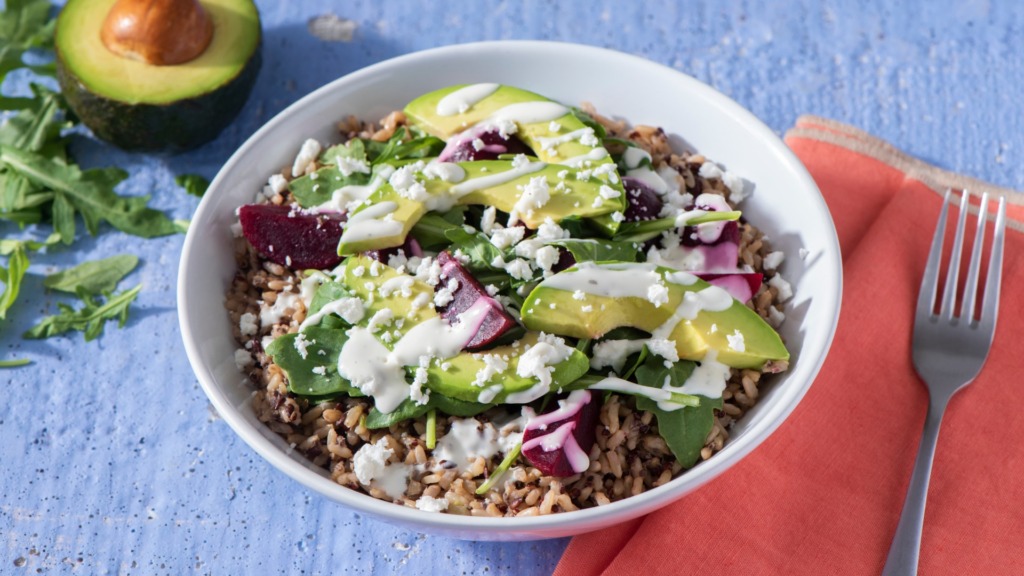 Also, for those picky eaters who are a bit skeptical about raw veggies textures, salads can also be made with sautéed, grilled, roasted or pickled veggies. Want to know more? Let's dive into some of the available foods.
Leafy Greens and Raw Veggies
If you enjoy leafy greens, the great news is that you can enjoy a different salad every time by simply using different greens like Romaine lettuce, kale, arugula, spinach or watercress, to name a few. For added convenience, you can go with pre-washed, chopped and packed green mixes from the store. Or pick a bunch of each from the supermarket salad bar.
For a traditional salad recipe, try this Caprese Rice Salad, served over a bed of mixed greens. Or skip the leafy veggies altogether and enjoy a classic like this Tuna and Rice Nicoise Salad, packed with cherry tomatoes and green beans.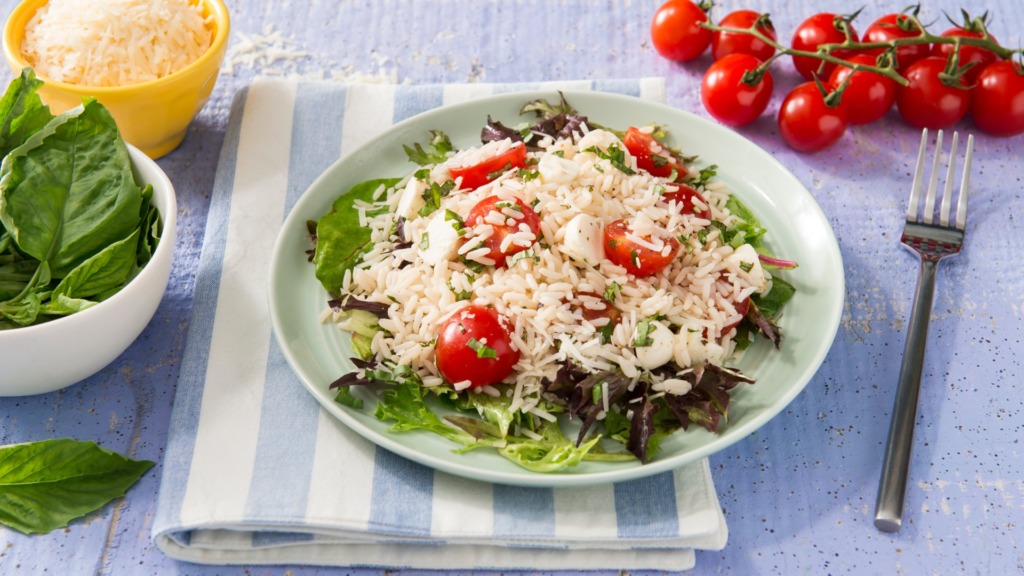 Vegetables like carrots, Brussels sprouts, zucchini or asparagus can be eaten raw. Chop and toss or try something different by shaving or spiralizing them. Boiled or steamed broccoli and cauliflower are also great additions to salads.
Pro tip: Most traditionally season salads by drizzling with a light vinaigrette or creamy dressing, however, flavors will be boosted if you also season your greens with a sprinkle of salt and pepper. A simple tip but a true game changer.
Grilled, Roasted or Pickled Additions
By trying these different methods you will be adding an extra layer of flavor to your veggies. Enjoy the smokiness of grilled or roasted beets, bell peppers, squash or pumpkins, or the acidity of pickled veggies. Try it yourself and step out of your comfort zone with any of the easy recipes below:
Colorful Fresh Fruit
For fruit, we have to highlight how great they are for adding some extra color and variety to your meals. From tropical fruits like mango and pineapple, to fresh berries or tomato and avocado, fruits are, without a doubt, a great addition to summer salads.
Enjoy the splash of color and flavor from pomegranate seeds in this Arugula Rice Salad, or the citrusy hint of juicy mandarin orange segments in an Asian-inspired Sesame Ginger Salad with Minute® Instant Brown Rice.
Are you a fan of avocados? Discover all the amazing recipes you can make with this versatile ingredient by visiting our collection with Avocado Recipes For Every Meal – with salads and more!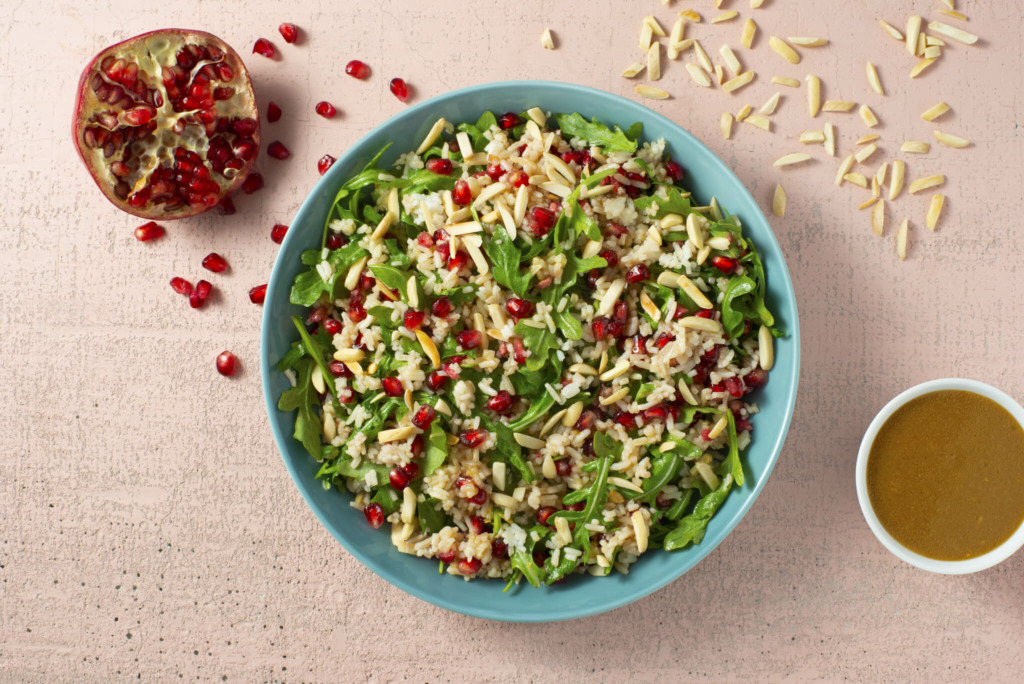 Dressing
Something we often overlook that can make or break our salad is the dressing. This liquid component will marry the flavors from all ingredients together, and should be properly distributed so everything is coated evenly. To ensure this, and especially if you're bringing your salad to a cookout or BBQ get-together, dress it before everyone gets their serving.
Just note that to prevent greens from wilting, dressing should be poured right before eating. If you're having your salad on the go, take dressing or vinaigrette in a separate container.
Now that you know when is the right time to dress your salad, let's discuss all the different flavor twists you can give your meal by experimenting with dressings. They come in different thickness and it's entirely up to preference for something lighter or creamier in your dish.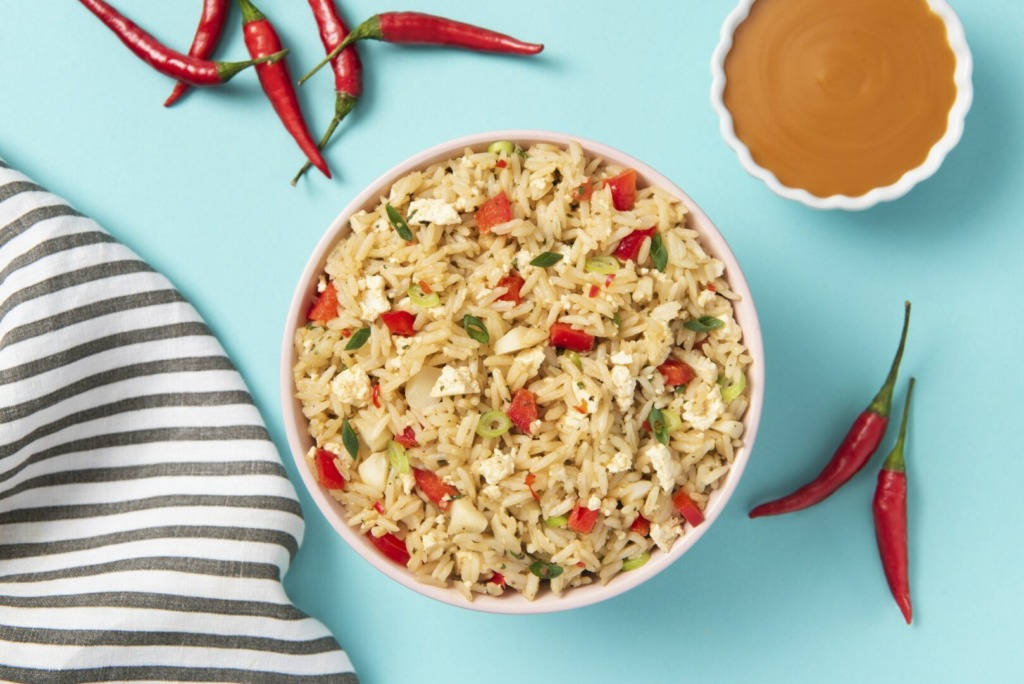 Try something different next time with any of these flavorful liquids and simple recipe suggestions!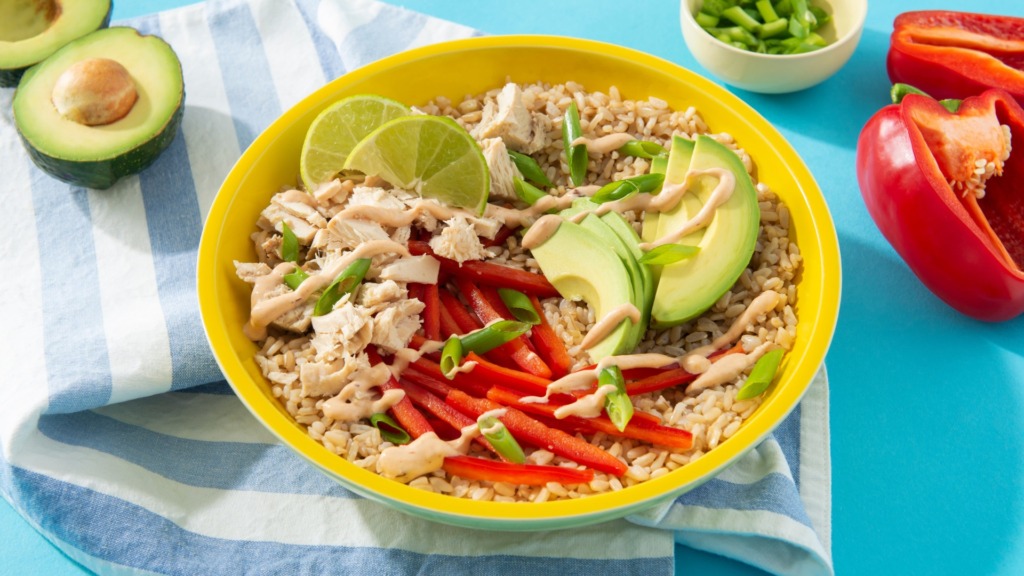 Protein Additions
To ensure a filling meal, it is recommended that you accompany your veggies and grain base of choice with some protein-packed ingredients. Protein sources are varied and they can come from animal foods, like meat, seafood or poultry, or plant based sources like beans, chickpeas, tofu, tempeh or seitan. See below for some suggestions to fit everyone's liking!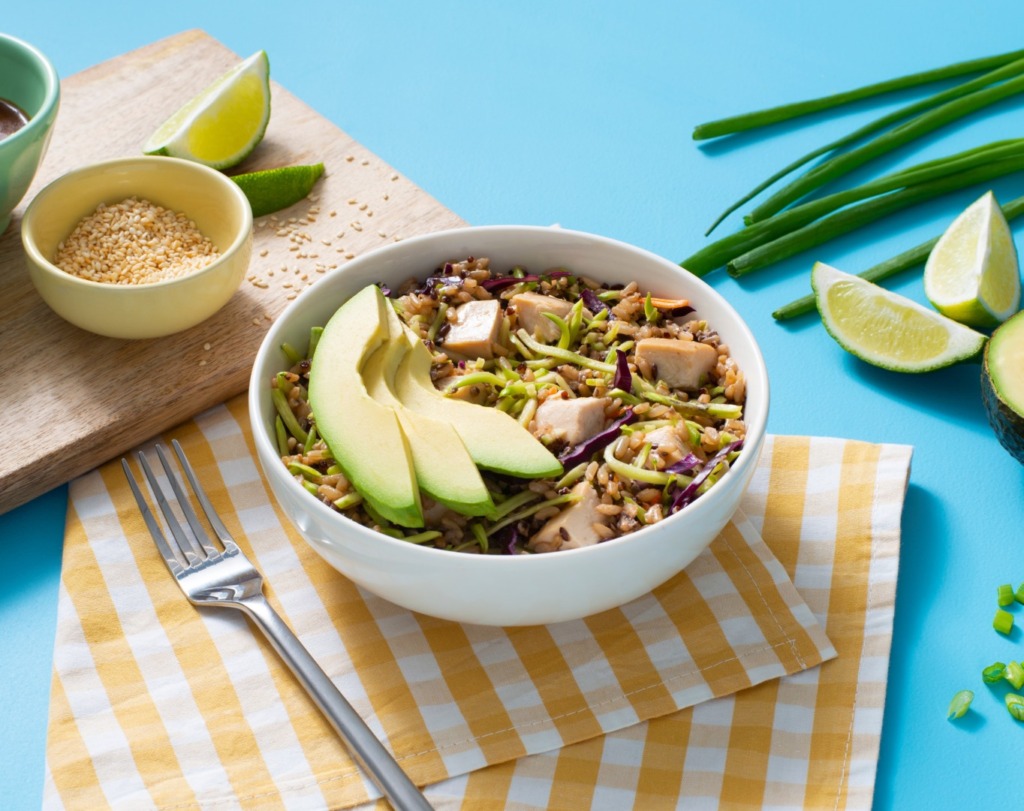 Toppings
Before we jump into some flavorful foods to add, note that pretty much everything in your cabinet will make a delicious salad topping. From canned corn to seasonings and spices, there are no boundaries when it comes to creating your perfect salad bowl.
Cheese
There are so many cheese varieties that work amazing in salads that we wanted to give you a few examples to also start experimenting with this ingredient. Note that aside from adding a creamy texture to your plate, depending on the variety, they can also add salty or bolder flavors – so maybe less dressing will be needed!

Dried Fruit, Nuts and Seeds
Salads are always best if they have some crunchy elements. The easiest way of adding that extra layer of texture is by adding some nuts and seeds to your creation. Dried fruits are also delicious and will add a sweet hint to counteract acidic vinaigrettes. Get inspired with these recipes:
With all these ingredient combinations, you've already got the keys to make your salads better: fun, more filling and flavorful. Beat the summer heat, and experiment all-year round with seasonal produce and your favorite Minute® Rice and Quinoa variety. There's nothing more versatile and delicious than a good hearty salad. For another non salad vegetarian option, check out this recipe for Red Beans and Rice, or if you're in the mood for something with more Latin American flavor, learn how to make this Mexican Rice recipe.