Got a road trip or long vacation coming up? With so many things to plan before you get going, your food options might get thrown the wayside. And, picking up whatever you can find at the gas station or fast food drive-thru might get pricey fast and leave you feeling unsatisfied and sluggish.
You shouldn't have to settle for whatever you can find, so at Minute® Rice, we're here to help you with simple and easy-to-make grab and go options for any meal of the day, or tasty snacks you can pack along with you to keep you feeling fueled and full.
For your next road trip, save time, energy and money by bringing your own snacks and quick meals along for the ride. Discover all of these tasty options with rice and quinoa!
Early Morning Breakfast Ideas
Getting an early morning start on the road? We've got you covered with some energizing meals to start the day. The night before you leave, whip up any of these simple breakfast options that take less than 30 minutes to prepare.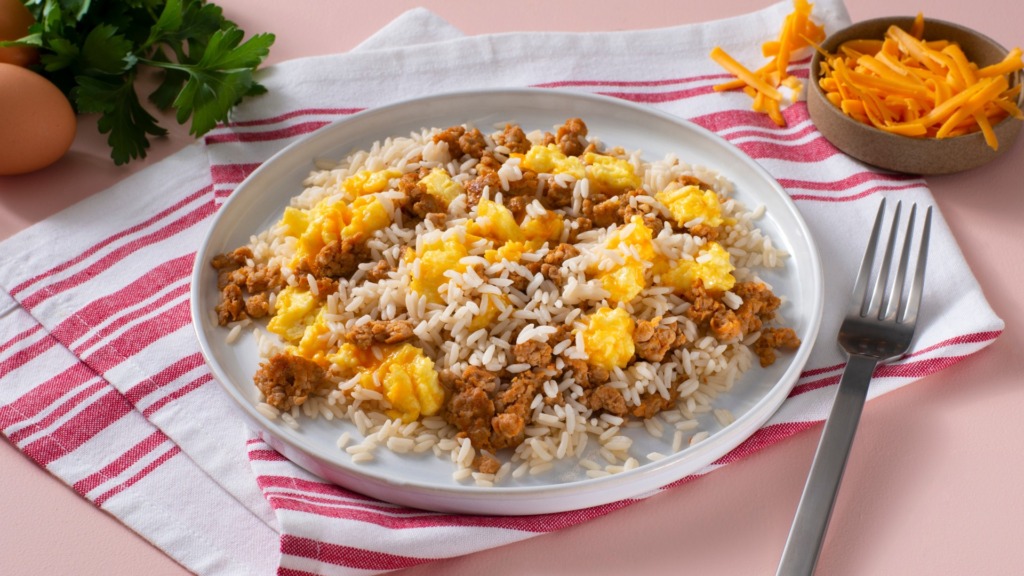 Egg Options
For a whole grain and high protein breakfast, try this Brown Rice Frittata with Bacon and Edamame prepared and baked in under 30 minutes. Cut into slices for a finger food breakfast or place between two pieces of bread or toast for a breakfast sandwich.
This quick Breakfast Scramble can be prepared and stored the night before or made the morning of your trip in under 5 minutes. Got a tight schedule? No problem, for less cleanup heat the rice and place into a container. Combine and cook the egg, cheese and sausage in the empty Minute® cup and serve the egg and sausage mixture over the rice and simply discard the cup! This Fried Rice with Egg recipe is also a great quick option.
Fruity Options
If you prefer a hearty fruit baked good in the morning, try a slice of this Zucchini Banana Bread, made even fluffier with Minute® Rice & Quinoa. Combine ingredients in just 15 minutes and let the oven do the rest while you get back to packing.
Need something even easier to make? These Rice and Quinoa Fruit Muffins are prepared and baked in under 30 minutes for a hand-held breakfast that keeps well on the road. Or, try a savory option like these Quinoa and Sausage Muffins made with a Gluten Free baking mix.

If you prefer something like overnight oats, you'll enjoy this Coffee Breakfast Rice Pudding made with microwavable Minute® Ready to Serve White Rice and brewed coffee with cream and sugar. Prepare the morning of, in lieu of a cup of coffee.
Simple Snacks For the Road
Don't let hunger stand in the way of enjoying incredible views or quality time with family and friends. Pack something tasty and hearty to munch on so you can make quality choices even on the road. And, they are perfect for keeping any younger family members entertained. Any road trip is just a bit better with fun snacks!

Lunch or Dinner Options
If you're planning on eating lunch or dinner on the road, we've got some convenient options for you as well, for example one of our Chicken and Rice recipes. Make your own filling rice meal by layering your ingredients into a sealed container or a mason jar. If you're tossing in a dressing, save it in a small container until ready to eat. Enjoy in a comfortable spot at a rest stop or park in a designated area with a view.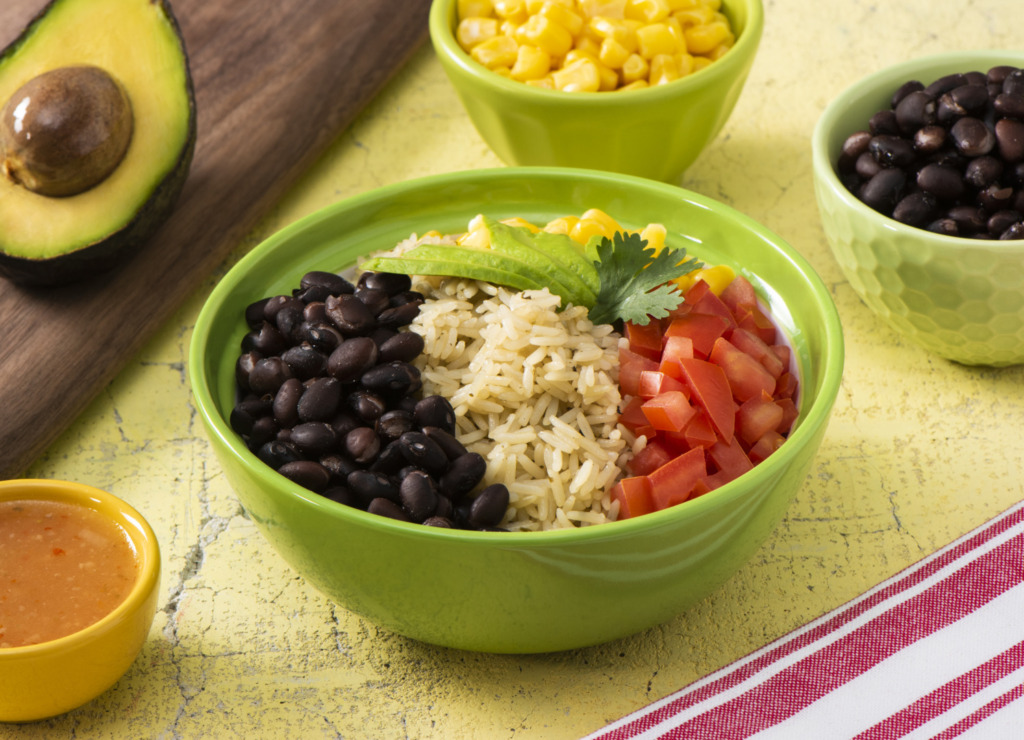 Smaller Meals
If you're traveling alone or everyone wants something different, use these quick recipe ideas that are perfectly portioned for one or two.
Family-Style Meals
If you're packing for a crowd, use a larger container and toss in these filling recipe ideas that serve more made with our Minute® Instant Rice. Pre-portion in individual containers, mason jars or use one large container.
For more filling meal ideas, explore all of our quick and hearty salads.
Wrap Ideas
Fold these ahead of time and cover with foil until ready to enjoy! You can even use the salad ideas from above for more tasty fillings for tortillas or pita bread. The best part about wraps? No utensils are needed.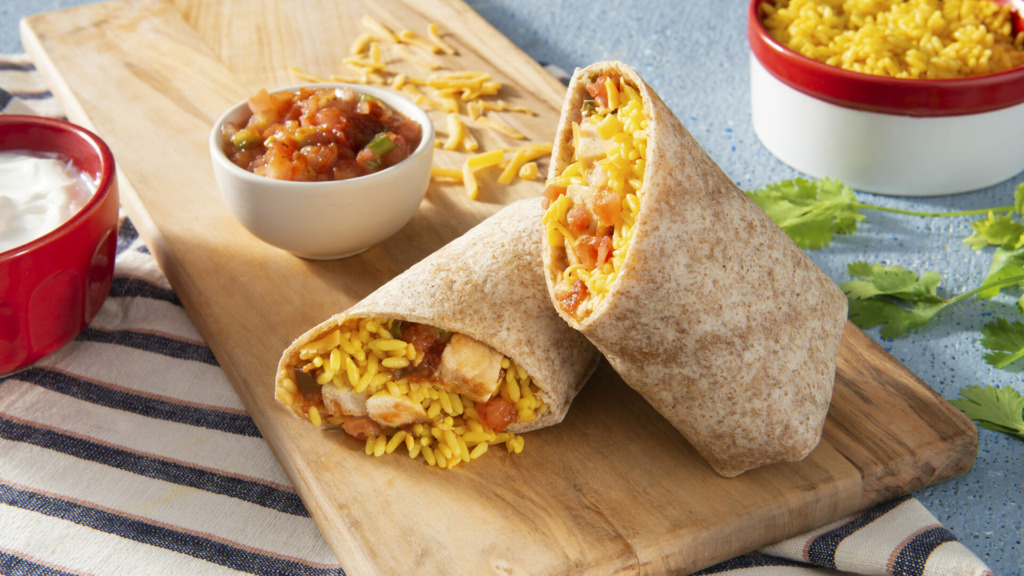 Quick Tip: Forgot to pack something to eat? No problem, grab a cup of Minute® Ready to Serve Rice or Quinoa, your favorite sauce and a can of tuna or another favorite pantry staple. Combine together right in the cup for a meal on the go that requires no cooking! A few of our favorites include salsa, chili oil and pesto.
Let us help you eat quality and convenient food anytime, anywhere! Trust Minute® Rice to provide you with tasty options on your next road trip, at your next barbecue grill out, convenient meals like a Red Beans and Rice recipe Instant Pot recipe, or whatever you've got planned this season.