When it comes to comforting meals, there isn't much that can top a cozy, warm bowl of soup or stew. No matter if it's a smooth purée, a creamy chicken and rice soup or a veggie-loaded chunky chili, these dishes have the power to warm you up from the inside out. And, the best part is that with Minute® Rice, you can prepare all of your favorite recipes this soup season in under 30 minutes.
Beginning with a hearty helping of Instant or Ready to Serve Rice, you've already got the perfect base for all kinds of soups or stews. We've rounded up our favorite simple recipe ideas cooked on the stove, in an Instant Pot and even in the microwave – as a bonus, vegetarian and meat chili recipes are also included!
Stove Top Recipes
If you're always looking for shortcut recipes to save a bit of time in the kitchen, these stove-top soups are exactly what you need. Stock up on a few pantry staples during the fall and winter or use up some holiday or Sunday dinner leftovers.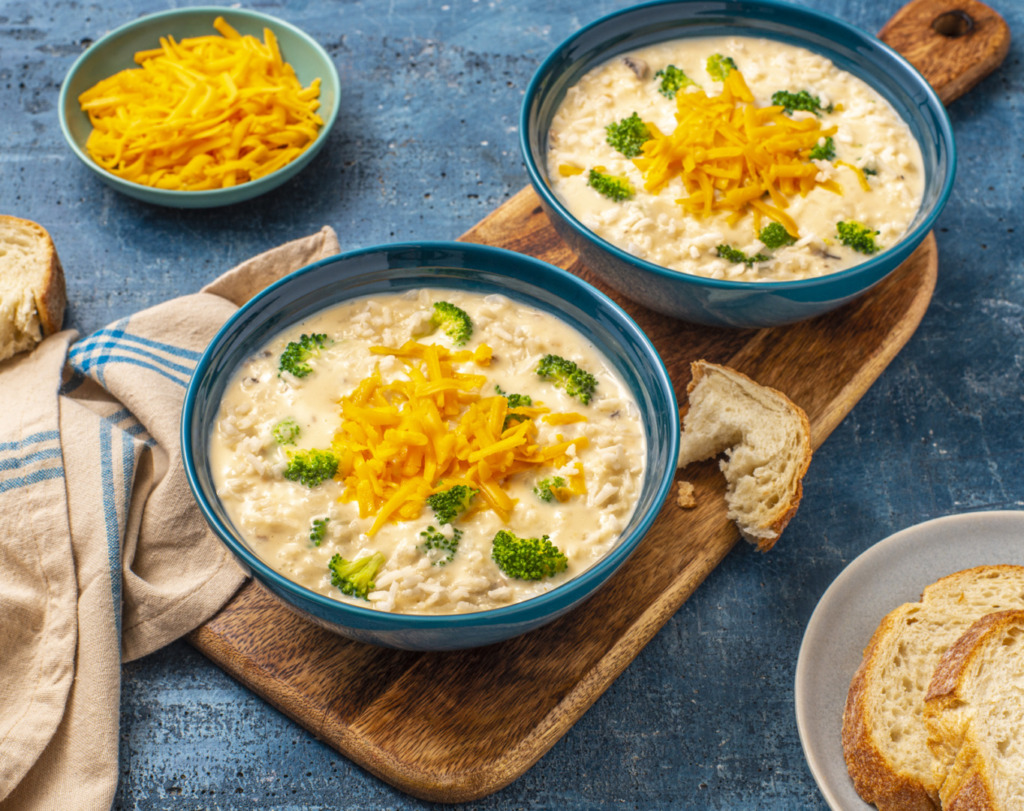 Using Pantry Staples
Take a look in your kitchen cabinets, freezer or fridge and you might just have everything for this Broccoli, Cheese and Rice Soup. You'll need condensed cream of mushroom soup, frozen broccoli (or a veggie mix), milk, Cheddar and Instant White Rice to prepare it in just 15 minutes!
If you're feeling like something a bit more rich and creamy, use heavy cream, frozen salmon, onion, celery, broth, Instant Jasmine Rice and a few spices for this 30-minute Salmon and Rice Chowder.
Note: if you don't have heavy cream, use full-fat coconut milk or pour a little bit of milk into Greek yogurt to thin it out until it is the texture of heavy cream and use it 1:1! If you prefer white-fleshed fish, use trout, cod, haddock or halibut, instead of salmon. Just have white rice? Use that in place of jasmine.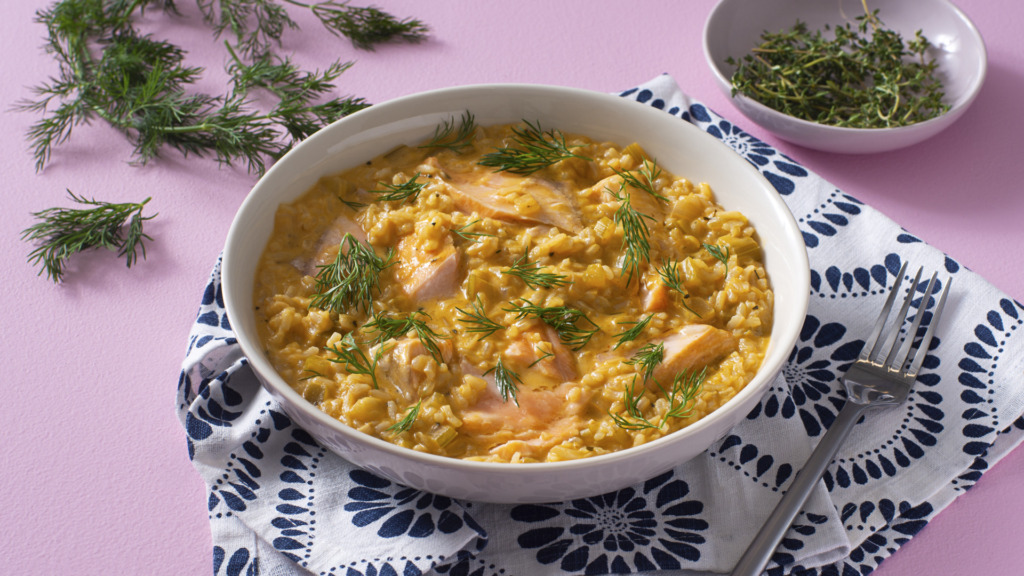 Using Leftovers
Soups and stews can also be a great meal idea for when you have a fridge full of leftovers, especially after holiday events like Thanksgiving or December get-togethers.
With shredded turkey or roast chicken, gravy, cooked white rice, broth and vegetables you can create your own Leftover Turkey Soup in just 30 minutes. Also have some day-old bread? Toast it in the oven to make croutons or toasted and buttered bread with a sprinkle of garlic powder on top.
If you still have some pumpkin on hand after preparing your pumpkin pie or other seasonal favorite recipes, you can even make a tasty 20-minute Pumpkin Curry Turkey Soup with Rice. Put your spice rack to work with creamy coconut milk, white rice and leftover turkey! See just how easy it is in this recipe video.
Find more ways you can repurpose those holiday leftovers in our Quick Tips section.
Soup Recipes
If you need something warm but quick for one, try making a hearty microwavable soup using our wide variety of Ready to Serve Rice options. The good news is that our No Recipe Recipe Formula also works for soup! Combine your favorite ingredients and you've got a soup in no time. Using just a few ingredients and steps, you can mix everything together with no stove required!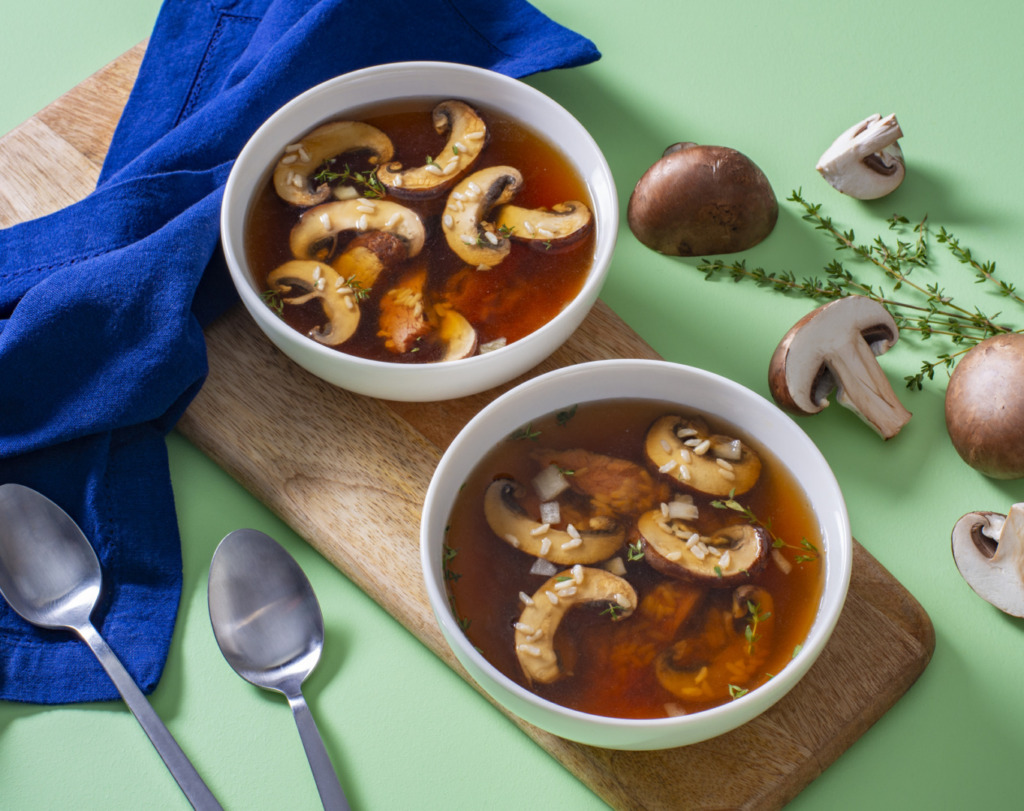 Instant Pot Soup Ideas
Of course, when it comes to saving time and energy in the kitchen, slow cookers or multi-cookers like the Instant Pot always make life easier. Try a classic like this Hearty Rice Minestrone Soup using an Instant Pot that cooks up perfectly!
Hearty Chili Recipes
While technically it can work as a stew or even a sauce, chili might often be considered a category of its own according to some enthusiasts. But, with a Minute® Rice version, you don't need to have a secret family recipe that stews for hours to enjoy the delicious taste.
Start with a classic recipe like this Chili Supper using all lovely flavors, ready in under 30 minutes! This version is loaded with hearty flavor from ground beef, salsa, seasonings, red kidney beans, white rice, vegetables and of course Cheddar and sour cream on top.
Want to make it meat free? Try this Vegetarian Chili option.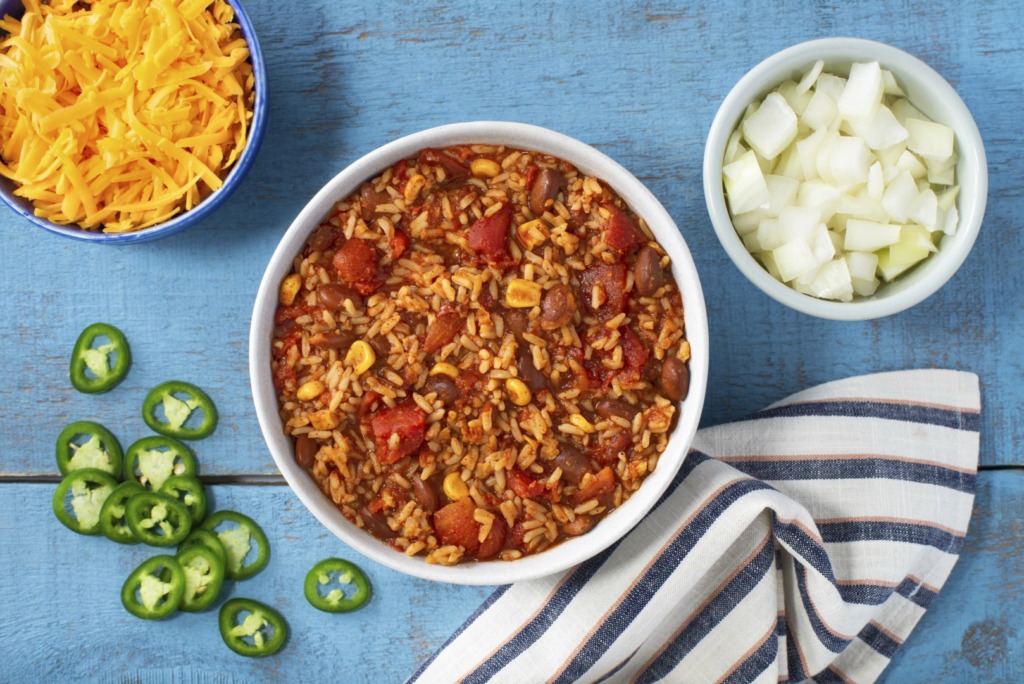 If you're on the go and want to enjoy chili made in the microwave, try one of these vegetarian options:
International Soups
If you're in the mood for a bit of Asian-inspired soups, you don't have to call for takeout, these recipes are delicious and simple.
For a bit of warmth with a kick, this Creamy Thai Soup is put together in 30 minutes with coconut milk, Thai red curry paste and authentic Instant Jasmine Rice!
For a soup bowl for one try a microwave Tom Yum Gai Soup using Ready to Serve Multi-Grain Medley, chicken, veggies, sauce and sriracha if desired.
For a Thai Chicken and Rice Soup, use Ready to Serve Cilantro & Lime Jasmine Rice, chicken broth, coconut milk, curry paste and veggies.
When the cold weather hits or you're feeling under the weather, now you can make something soothing no matter if you have 5 minutes or 50, Minute® Rice has got what you need. You can try another one of our classic dishes in our recipes section, for example this Red Beans and Rice recipe or this Mexican rice recipe.