Do yourself a flavor and try our Minute® Rice Microwavable Cups. Along with our classic favorites like jasmine and white rice, we have a variety of seasoned rice waiting for you to explore. We don't always have time to spend cooking for ourselves in the kitchen, but it doesn't mean you have to settle for bland and boring meals. Mix it up with Minute® Rice and speed up preparing meals by throwing one of our flavorful cups in the microwave. In just one minute, you have a quick snack, a delicious side for your meal, or an easy base when building a rice bowl.
Read through to discover your favorite flavor of Minute® Rice microwavable cups that can help you create quick and delicious meals!
Jalepeño Rice
Do yourself a flavor and try our jalapeño rice. Spice up your meals with these cups filled with our fluffy white rice, onion, green pepper, and of course, jalepeño! With just the right amount of mild heat, our Jalepeño Rice Cups are a great way to keep your meals exciting. Keep reading for quick and easy meal inspiration!
Start your morning off right with this Mexican Breakfast Scramble, a simple take on the classic migas, done in just 4 minutes, no stove required! Cook the rice per the directions, and throw everything- yes even the egg – in the microwave, melt cheese, and you are done! When you are in a hurry during those extra busy mornings, throw it all in a tortilla, grab it and go.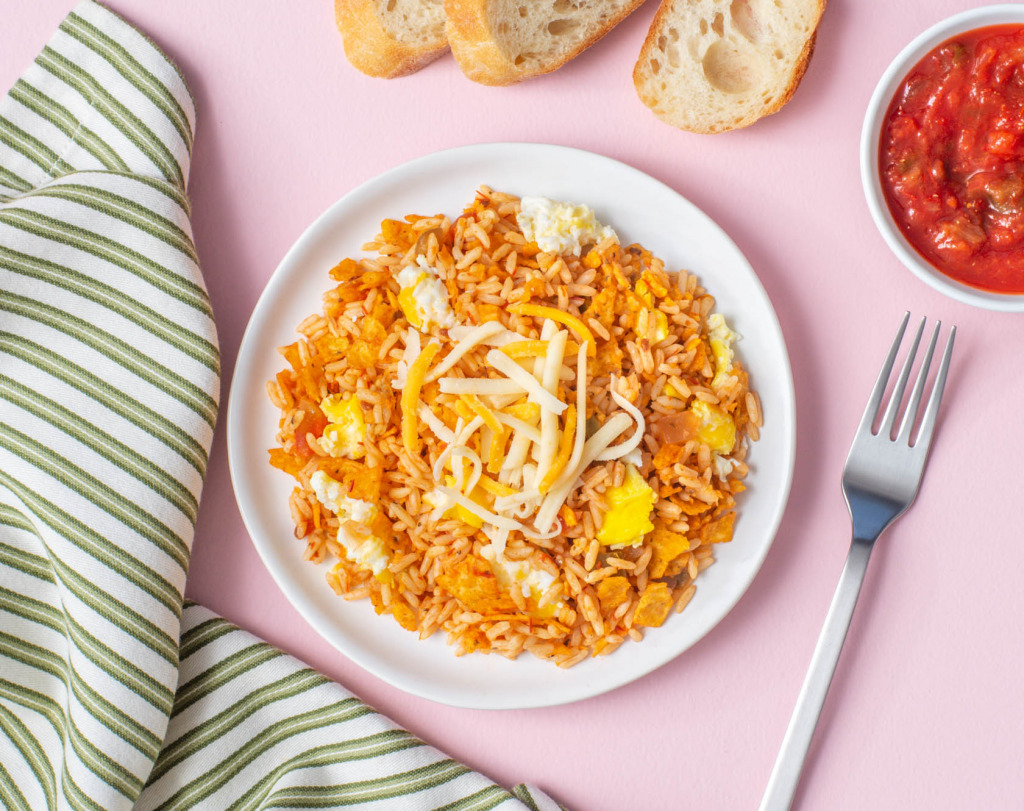 If you love spicy food, make this Salsa Verde Chicken and Rice for a meal that will add a kick to your busy weeknights. Bring new life to leftover chicken with the tangy salsa verde, spicy rice, and sweet corn that will all come together for the perfect bite.

If you are in the mood for steak-why not treat yourself to this tasty- yet simple Jalapeño Lime Butter Steak Bowl made with steak, butter, lime juice, and our Jalepeño rice.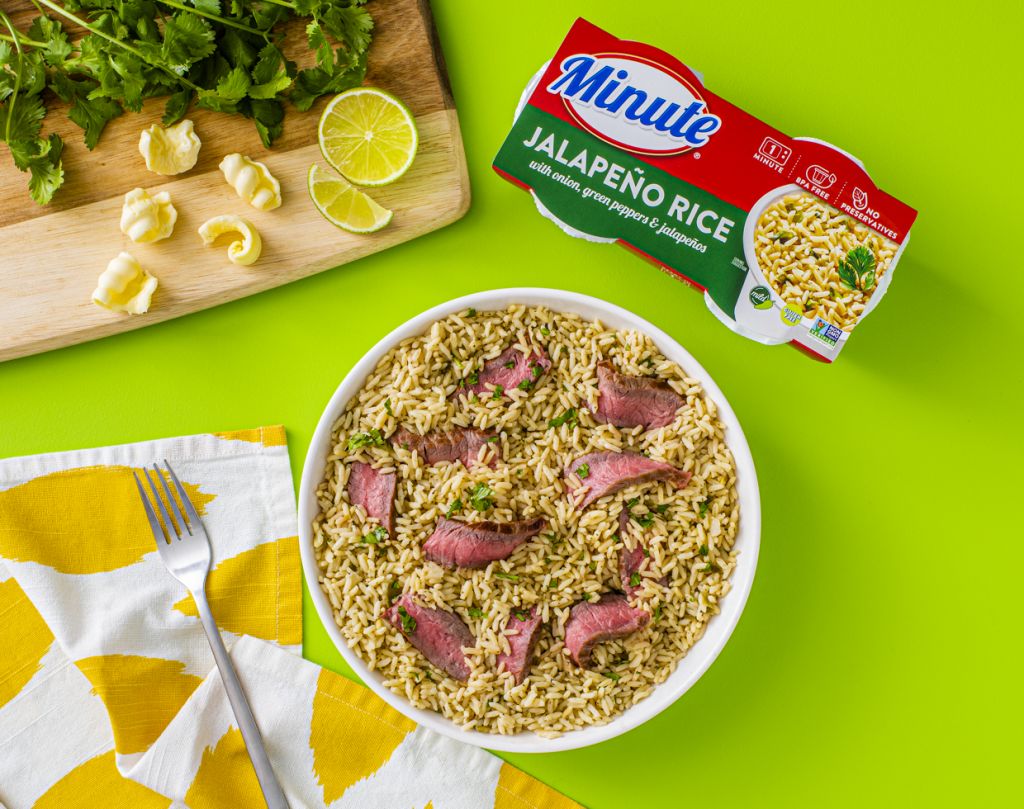 Chicken and Herb Microwavable Rice
Indulge in the homestyle flavors of our Chicken & Herb Microwavable Cups, made with classic ingredients like carrots, onion and garlic. Tasty .Easy. Ready in 60 seconds-you can have fluffy and aromatic rice that will go great with anything you have on hand in the fridge.
For breakfast, pop one of these rice cups in the microwave and make this Tomato, Bacon, Onion and Cheddar Scramble. It has all your favorite breakfast elements in one bowl, and our Chicken & Herb rice for even more comforting flavors!
Once lunchtime rolls around, make these crunchy Asian Lettuce Wraps, full of vegetables and complete with peanuts and a chili kick, for deliciousness all in one bite. After you get home from a long day and don't want to spend too much time in the kitchen, treat yourself to this Parmesan Chicken & Rice with Spinach & Artichoke for a quick meal that will feel restaurant worthy.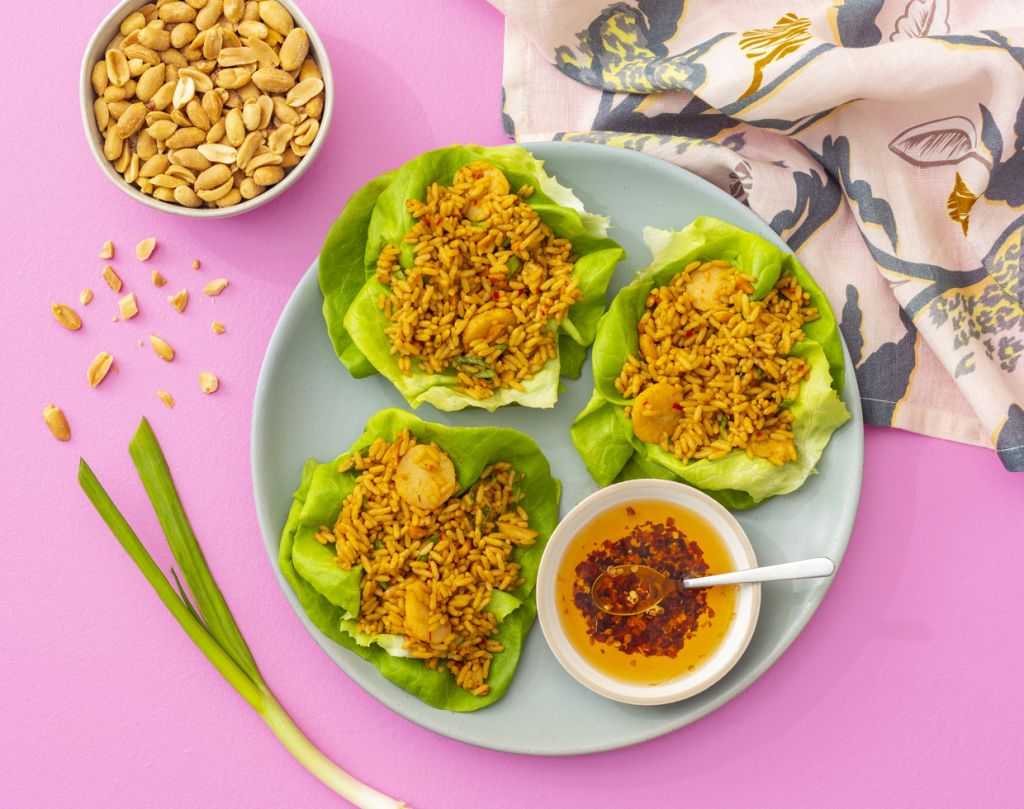 Yellow Rice
Simple yet bursting with flavor, our Yellow Rice is our fluffy and delicious white rice, seasoned with onion, garlic, and turmeric for a delightful taste and beautiful color. It goes great in soups, hearty salads, and rice bowls. The simple seasoning of our yellow rice allows it to pair well with a variety of ingredients like: seafood, chicken, meats, or veggie alternatives. Just grab your favorite protein and whatever you have on hand in the fridge, combine with our rice, and you have a hearty and delicious meal ready in no time!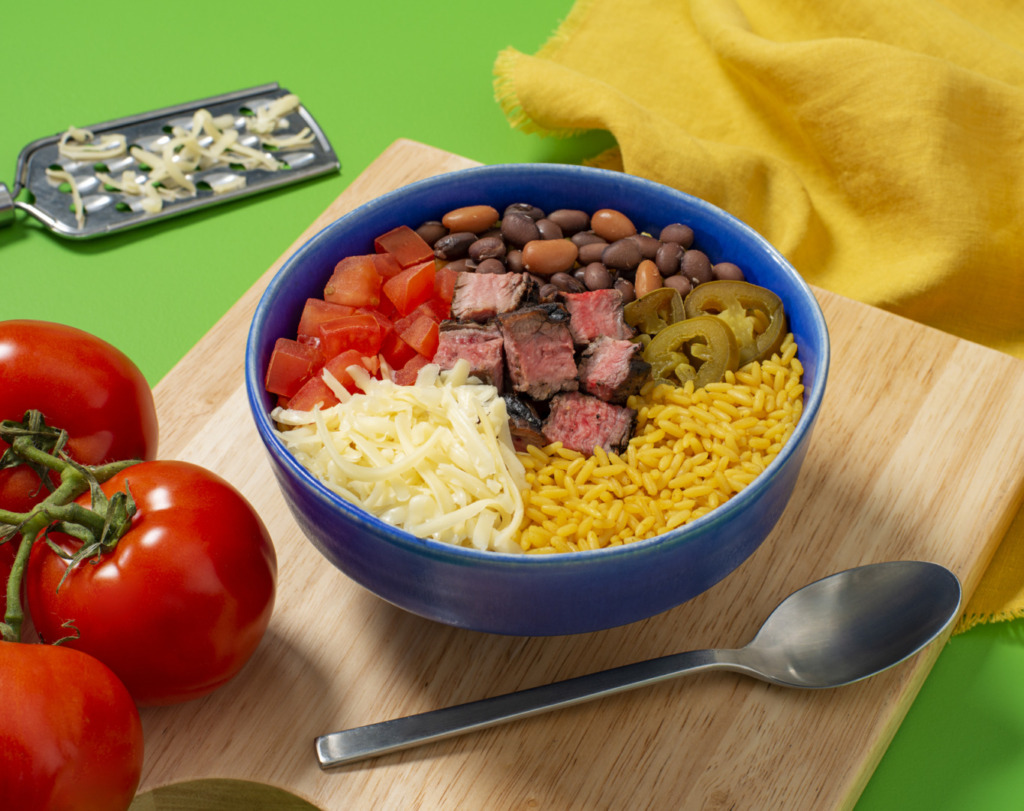 Cilantro and Lime Jasmine Rice
Enjoy the zesty flavors of our Cilantro & Lime Jasmine Rice Cups. Lightly seasoned with cilantro and lime, this rice is perfect to serve with anything from Mexican to Thai flavors. Effortlessly put together flavor-packed meals in just a few minutes.  
Create our Birria With Rice, an easy version of a classic Mexican favorite. The slow-braised pulled pork and chipotle will go great with the tangy cilantro and lime flavors of the rice! Travel to Thailand and toss together this Thai Sweet Chili Rice that requires no cooking. Just heat your rice cup per directions, toss in pre-cooked shredded chicken, your cold veggies and sweet chili sauce and you're done!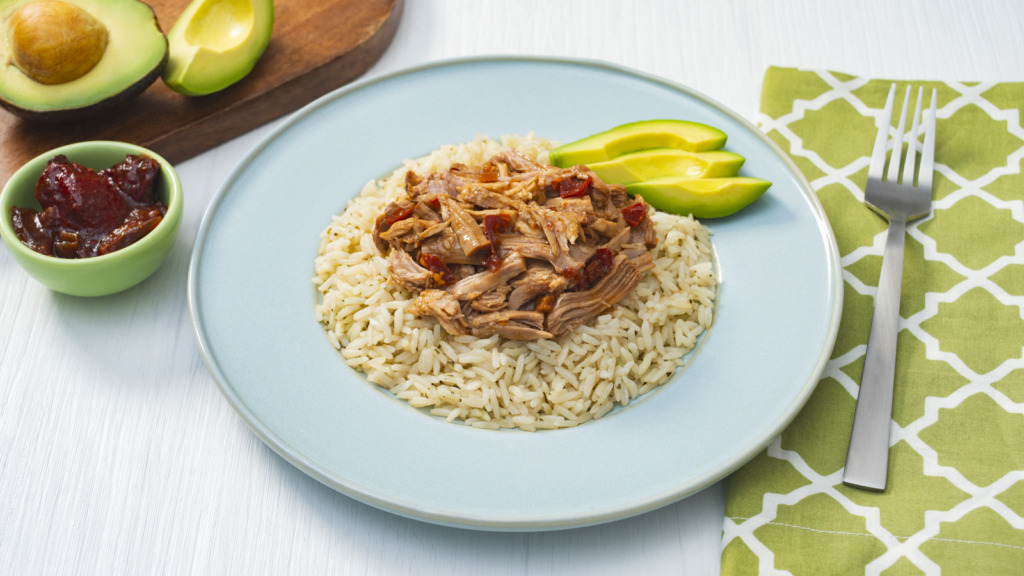 Vegetarian Options
Whether you are vegetarian or are looking to reduce your meat intake, these recipes are so delicious you won't miss the meat! Stick with the Mexican flavors you know and love with these Vegetarian Mexican Meatballs for a plant-based fiesta in a bowl, all ready in just 6 minutes.
Travel to Asia with this Tandoori Cauliflower and Rice Bowl and indulge in the delicious flavors without the long prep time. Or create this Zucchini Noodle Rice Bowl with fresh ingredients and pre-made spiralized zucchini noodles for the perfect hearty dinner or easily packable lunch.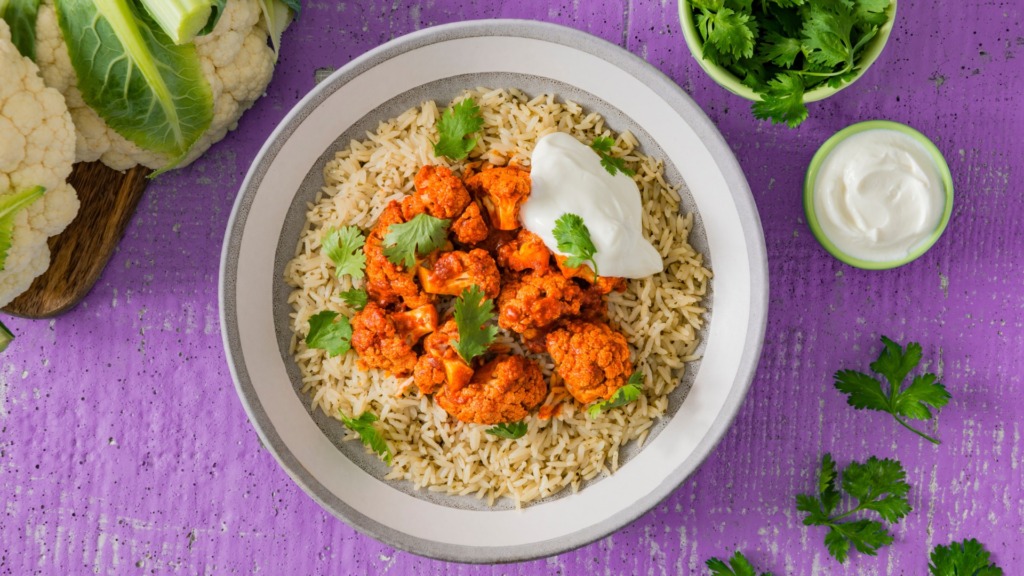 Butter and Sea Salt Jasmine Rice
Make your day hassle-free with our Butter & Sea Salt Jasmine Rice Cups. Made with our aromatic jasmine rice, butter, and sea salt, these rice cups are a great quick solution to add that extra something to boring meals.
Make this colorful and unique Vegetable Escabeche and Rice bowl. With our Butter and Sea Salt Rice as the base and pickled veggies mixed in, this dish makes the perfect side or a great lunch. Just add your favorite protein!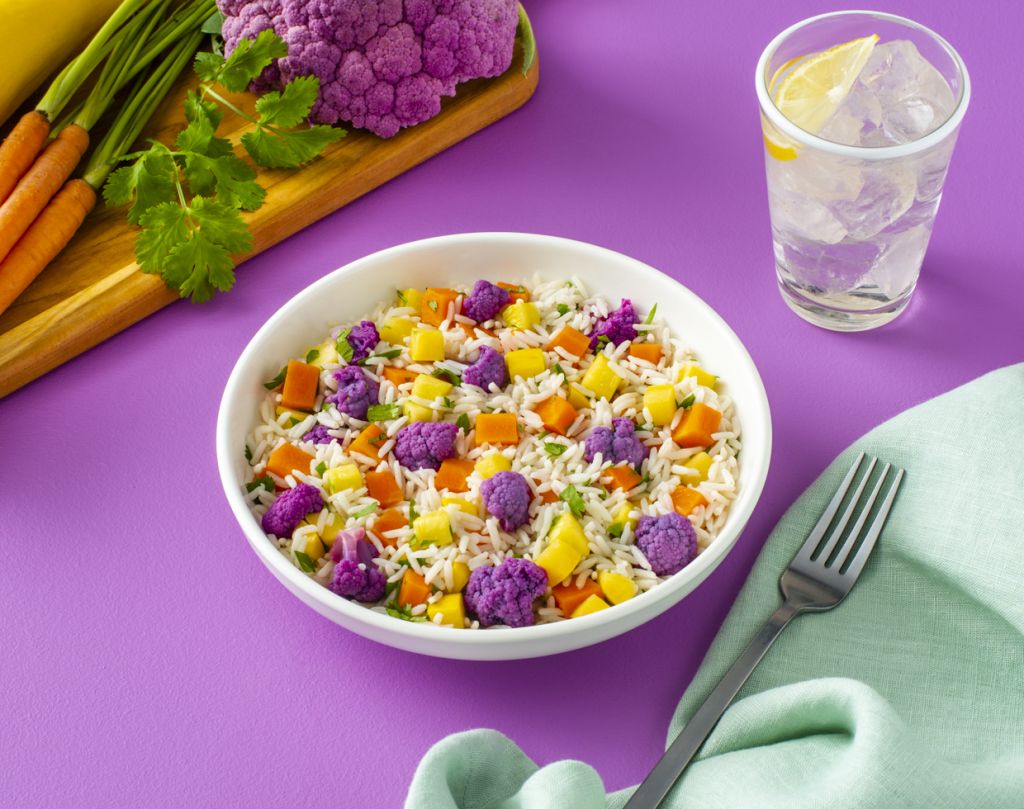 Craving something sweet? Yes, you can even use our microwavable rice cups to make dessert! Try this Caramel and Balsamic Pear with Cinnamon for a sweet and savory side that will satisfy your cravings at the end of the day.
Spanish Rice
Made with a delicious blend of tomato, garlic, onion, and other seasonings, our Spanish Rice Cups will add an authentic layer of flavor to any dish. It'll be hard to believe you're not sitting seaside on the Mediterranean coast when you take a bite of this Spanish Garlic Shrimp Dish.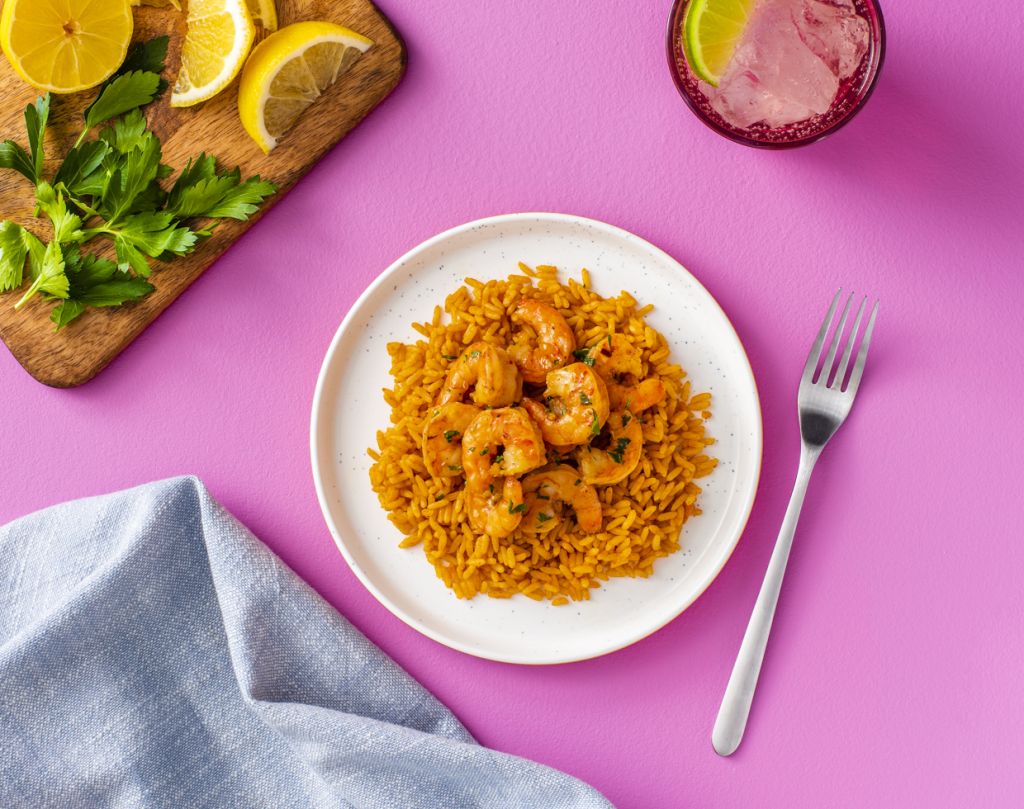 Now that you are familiar with all of our flavored rice cups you can take time to try each one to figure out what's your flavorite? Don't settle for boring meals even when you are in a rush, especially when quick meal possibilities are endless with Minute® Rice microwavable flavored rice cups!