Rice bowls are the perfect way to use up any leftover ingredients you may have. In this guide, we are going to be taking a look at what we can put into our rice bowls along with some of our favorite recipes that use Minute® Rice products.
But before we begin, what exactly goes into a rice bowl?
What Can You Put in a Rice Bowl?
You can put almost anything into a rice bowl, however for best results, you should try to include the following key components.
Grains: Firstly, you will need a grain base, this can be anything from simple white rice to basmati rice all the way to yellow rice.
Vegetables/Fruits: Next up you will want to add in your veggies or fruits. You can get creative and prepare them however you want – grilled, roasted or even uncooked!
Protein: To really complete your recipe, be sure to add in some protein as well. Meat-eaters can use something like chicken, pork or beef, whereas those following a veggie diet may want to use tofu, beans or lentils instead.
Sauce or Garnish: A sauce or garnish will really tie everything together while also adding some moisture to your grains. You can use pretty much anything as a sauce or garnish such as hummus, vinaigrette or even just oil.
If you want to add some crunch to your meal you can add in some extra ingredients like roasted sunflower seeds, sesame seeds, pepitas, almonds or peanuts. This is also a good way of including more plant-based ingredients in your diet.
This Beef Burrito Bowl is a good example as it uses Minute® Ready to Serve Yellow Rice as its grain base. In terms of veggies, this rice bowl uses diced tomatoes and jalapeno peppers. For protein, this bowl has both beef along with beans. Finally for a sauce or garnish, you can add salsa or guacamole to your bowl.
Simple Ways to Add Flavor or Color to Your Rice Bowls
Follow some of these tips to really enhance your rice bowls.
Create Contrast
By adding in a bit of contrast, you can ensure that your rice bowls will have a wider variety of flavors. Take this Vietnamese Chicken Banh Mi Style Rice Bowl for example which combines the sweet flavor of honey with the more savory flavor of soy sauce for its dressing. Although this is a vegetarian recipe, feel free to add some additional meat like beef or chicken to contrast the vegetables.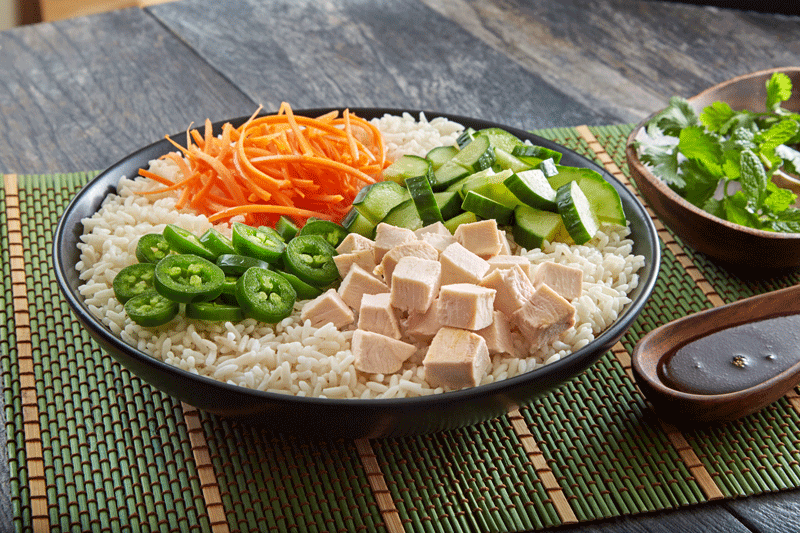 Marinate Your Meats
Another great way of adding in some additional flavor to your rice bowls is to marinate your meats. For example, try marinating the beef in this Cabbage Roll Bowl in onion, paprika, garlic powder along with salt and pepper and cooking with canola oil along with shredded cabbage for some added flavor. This dish tastes excellent when served alongside Minute® Ready to Serve White Rice.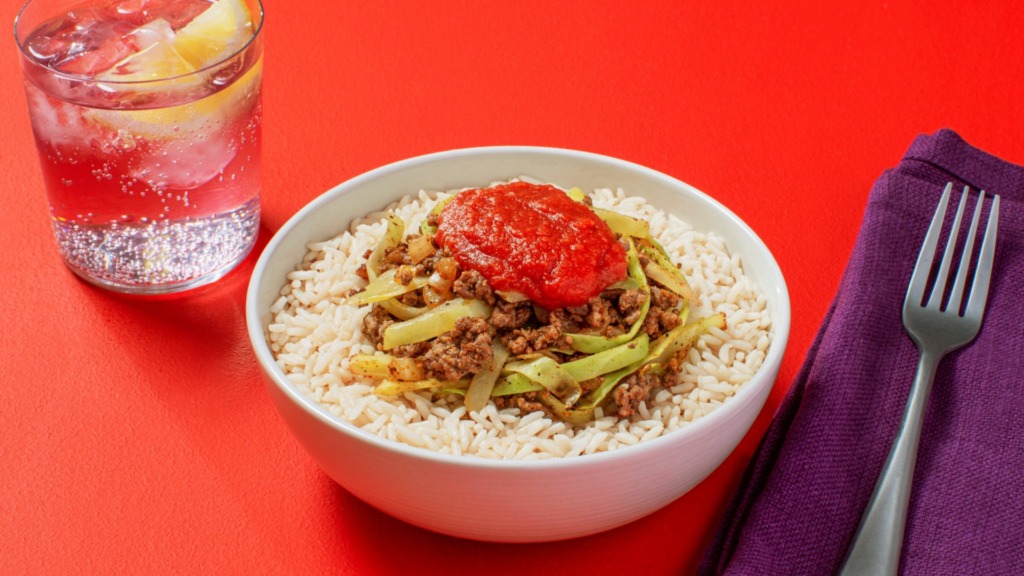 Use Plenty of Sauce
Using a generous helping of sauce can really help tie a dish together, for example this veggie-loaded Sriracha Salmon, Kale and Basmati Rice Bowl. The sriracha in this salad adds a spicy kick to an otherwise quite refreshing recipe.
Now that we've learned about some different ways we can add flavor to our rice bowls, let's take a look at some more recipes!
Rice Bowl Recipes
Meat-Filled Bowls
To begin, we have this Balsamic Chicken Rice Bowl made with Minute® Ready to Serve Brown and Wild Rice. Packed full of zesty flavors, this rice bowl is perfect for either lunch or dinner.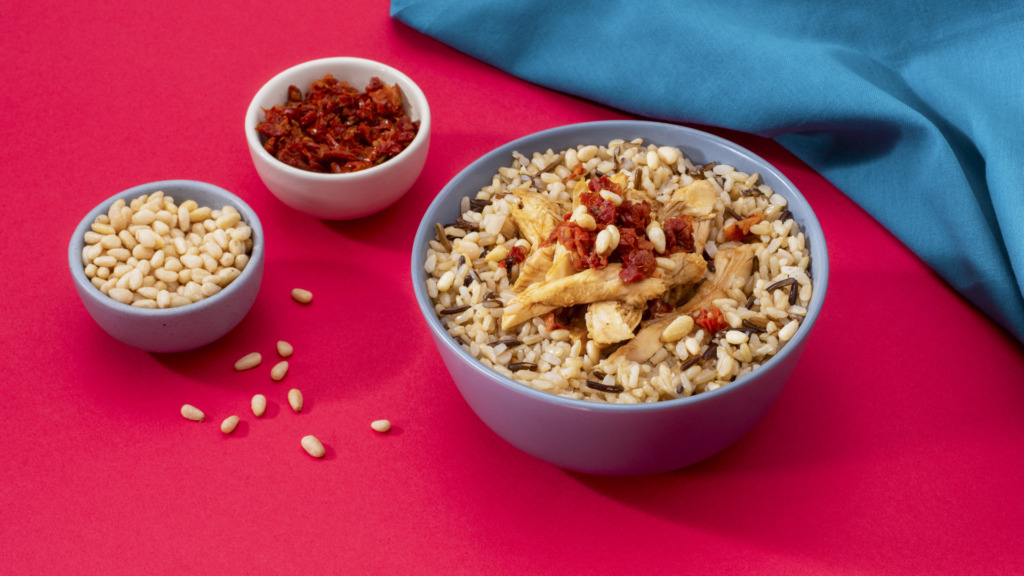 Seafood Bowls
This Summer Crab Roll Rice Bowl combines refreshing veggies with Minute® Basmati Rice. This recipe calls for crab, however feel free to substitute it with shrimp if you feel like it. For another seafood based rice bowl, you can also check out this Tuna Poke Ball.
You might also enjoy a tasty Southwest Barbecue Salmon and White Rice Bowl filled with vibrant veggies and savory flavors all put together in less than 6 minutes.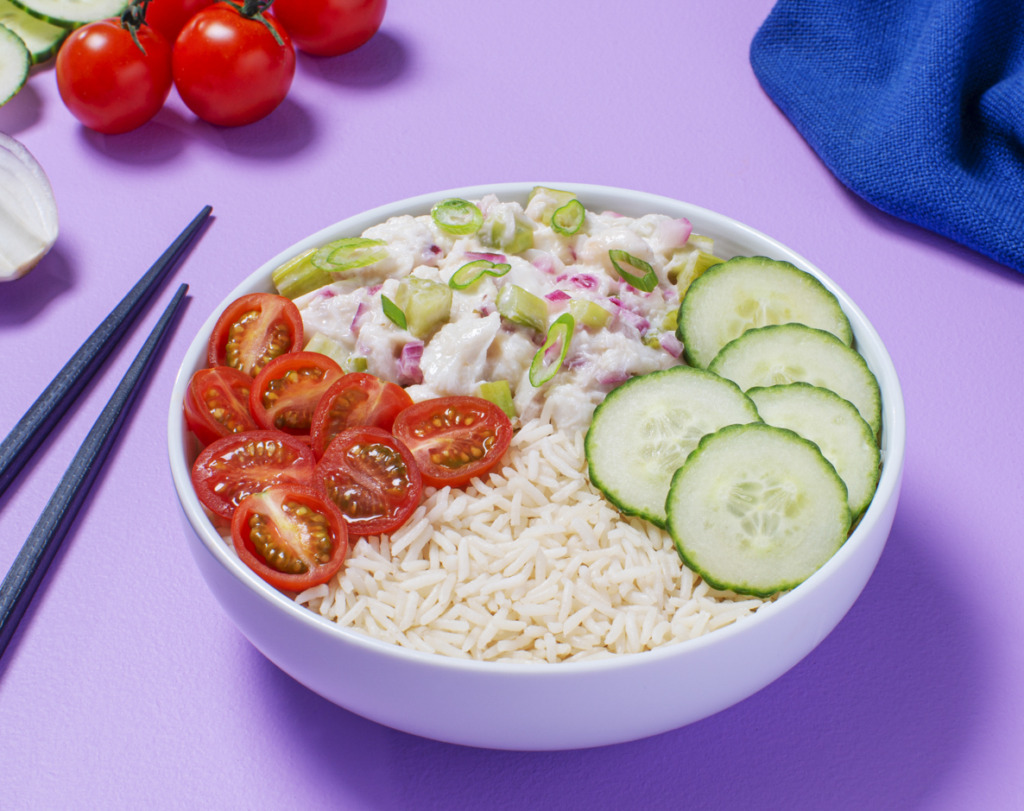 Vegetarian Bowls
For something with a bit more of a BBQ flavor, though without the meat, learn how to make this BBQ Tempeh Ribs Rice Bowl with Minute® White Rice. This vegetarian-friendly meal can be made with either tempeh or plant-based meatballs.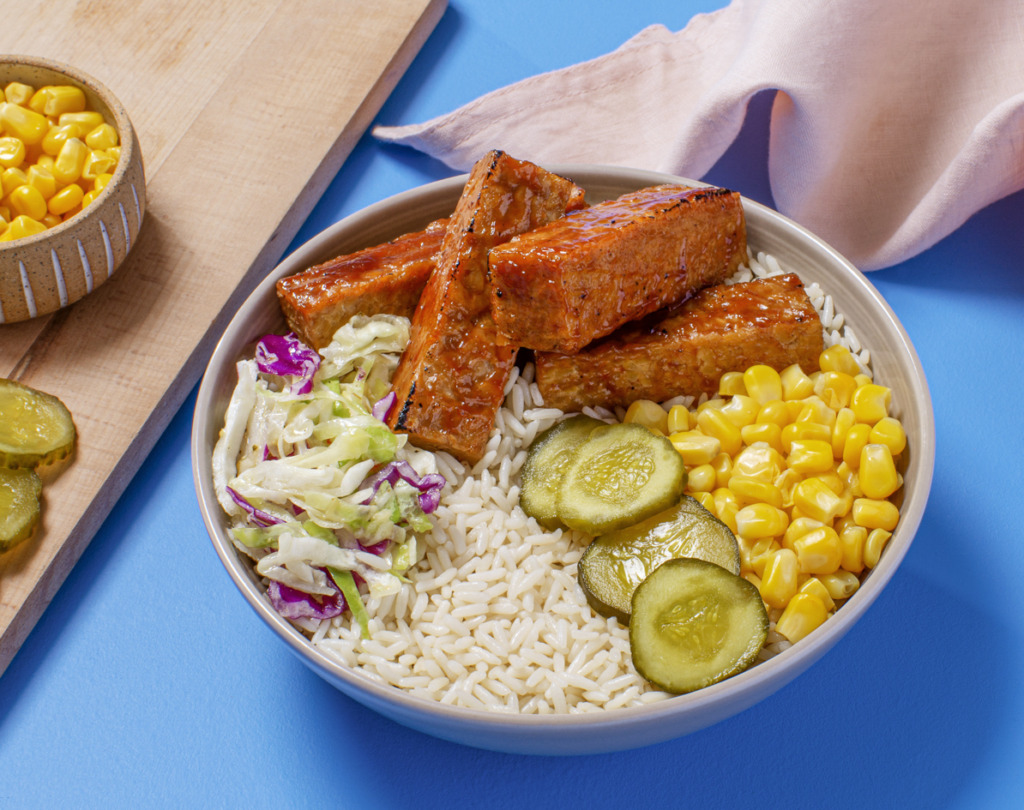 This Fall Harvest Rice Bowl made with butternut squash, maple syrup and Minute® Basmati Rice is full of fruity flavors. To add in a bit of crunch, try sprinkling in some pecans.
For a simple dish that takes less than 5 minutes to make and is packed with flavor, try this Garlic Parmesan Rice Bowl, It is served with plenty of seasoning and chili flakes for an added kick.

For even more rice bowl recipes, take a look at the recipe page on our website. cheesy chicken over rice.