When you're camping in the great outdoors, you'll need to think about what food you can realistically prepare with limited resources. Whether you're fuelling up for a day of hiking or just planning on sitting around the fire, you will want some simple yet tasty camping meals that you can easily prepare.
Luckily, with Minute® Rice there are plenty of camping meals that can be made quickly and easily! We've put together a list of essential items and recipe ideas that you can keep handy for your next summer event.
What to Bring Camping With You
Before we get into meal ideas, it's important to know what kinds of equipment to bring with you when you go camping, so we've put together a helpful list:
Cooler: A cooler is important as this will help preserve your food, functioning in the same way as your fridge would do at home.
Matches or a lighter: These will help you to start a fire so you won't have to rely on rubbing two sticks together!
Foil: This will be useful for if you want to save any leftover food.
Gas Powered Camping Stove or a Grill Gate: You'll need something to cook your meals on.
Cutlery and Kitchen Utensils: Both to eat with and serve food with.
Cleaning Products: You'll need some dish soap and wipes so that you can properly wash up after cooking.
Plates and Cups: So that you have something to eat and drink out of.
The good thing about these camping meals is that they don't require too many ingredients so you won't need to bring too much with you. Here are some suggestions of some ingredients to take with you on your camping trip.
The Minute® Rice variety of your choice
Dry foods (bread, cereal, crackers)
Canned foods (beans, tuna, vegetables, fruit)
Condiments (sauces, peanut butter)
Now we have our ingredients ready, let's take a look at how we can prepare our rice while camping.
How to Heat Rice While Camping
When you're out in the wilderness, it's nice to be able to prepare a proper home-cooked meal with cooking staples like rice.
You can actually prepare both Minute® Instant Rice and Minute® Rice Cups while camping. There are a few different ways that we can do it.
Method 1 – Using a Gas Powered Camping Stove
If you are using a Minute® Instant Rice variety, pour your rice with water into a pot and place it onto your gas powered camping stove and cook until the water has evaporated and the rice is cooked.
On the other hand, if you are preparing a Minute® Ready to Serve Rice Cup, you'll want to empty the cup onto a saucepan or skillet along with a tablespoon of water. Heat the rice on your gas powered camping stove for a couple of minutes over a low heat to cook the rice through.
Method 2 – Using a Grill Gate Over a Fire Pit
If you don't have a gas powered camping stove then not to worry. You can also make rice using a grill gate over a campfire.
For Minute® Instant Rice, simply place your rice and water on the grill gate over the fire and leave to cook until the rice is ready.
To prepare a Minute® Rice Cup using the same method, empty the cup onto a pan or skillet over a low heat and leave to heat with a teaspoon of water for a couple of minutes.
Method 3 – Using a Kettle
You can also use a kettle to cook your rice, however this method is best suited for preparing Minute® Instant Rice. Simply heat your water in the kettle and pour over the rice.
Now that we have our rice, let's take a look at what ingredients you should bring with you the next time you go away camping.
Meal Ideas For Camping
Quick Breakfasts
When camping, a hearty breakfast that will leave you feeling full for a long time while providing you with the energy for plenty of outdoor activities is important. This simple Breakfast Cup With Quinoa recipe made with yogurt, fruit and walnuts takes almost no time at all to prepare. If you have any almond or soy milk to hand, try adding it in for a creamier bowl.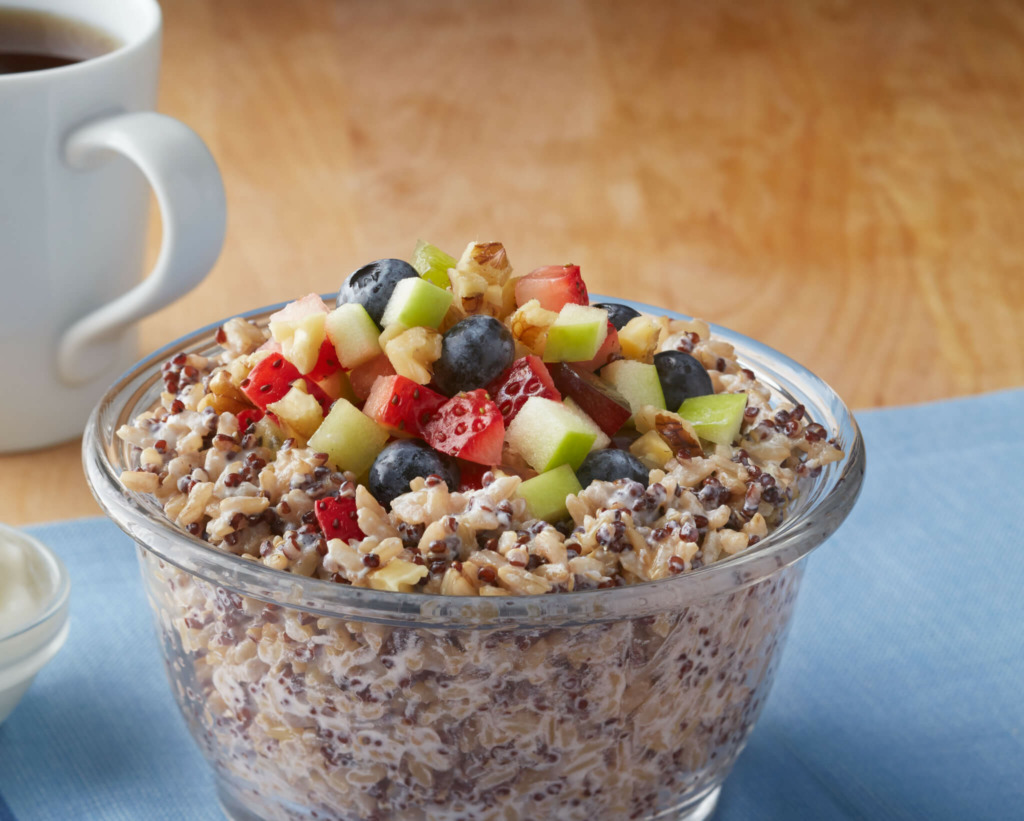 Layered with Minute® Organic Brown Rice Cups, Greek yogurt, cinnamon, fresh fruit, and granola, this Breakfast Parfait takes minimal preparation. A fun, camping-friendly way of presenting this dish is to serve it in individual jars. If you don't have any granola, you can substitute in Minute® Organic White and Red Quinoa Cups instead.
Lunch and Dinner
Skewers
Skewers are a camping classic for a reason, simple to make and easy to eat with minimal fuss. For a simple skewers recipe you can enjoy with white rice, try these BBQ Beef Kabobs. Alternatively, if you or anybody else in your party is pescatarian, try making these All in One Shrimp Skewers with Grilled Rice.
Rice Bowls
In terms of other ingredients, you may prefer to pre-chop any vegetables or fruits at home beforehand to make things a bit easier.
To start with, try making this Spicy BLT Bowl which reimagines the classic comfort food sandwich into a rice bowl. Avocado makes a great addition to this recipe if you have any on hand. As this is a camping recipe, you'll most likely want to opt for pre-cooked bacon which can simply be reheated with minimal trouble.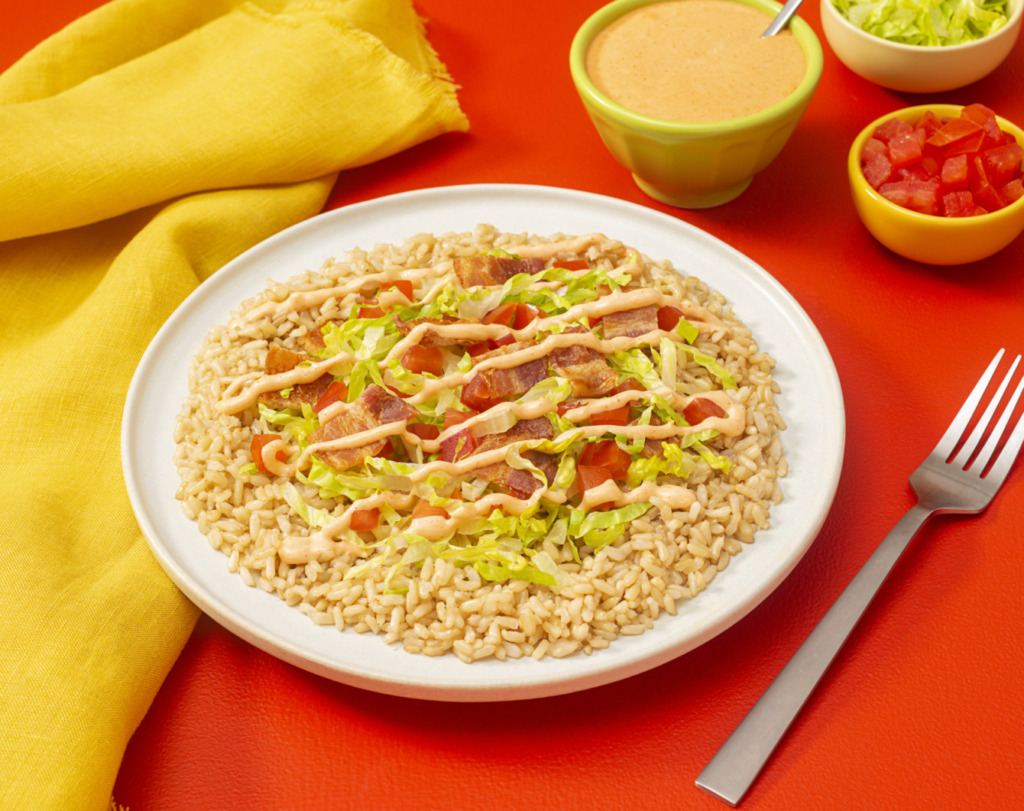 This Chimichurri Tuna Salad served with Minute® Brown Rice and Quinoa Cups can be made in no time at all. This salad is so versatile, you can chop and change any of the ingredients for whatever you have on hand without any issues.
On the other hand, if you're craving Mexican food while you're camping, look no further than this simple yet flavorful Street-Corn Style Rice Bowl made with Minute® South West Pinto Beans and Rice Cups. Just because you're camping doesn't mean you can't enjoy Taco Tuesday!
Handheld Food Ideas
If you are looking for something tasty and convenient for you to take with you on a long hike, then look no further than this Middle Eastern Shawarma Chicken and Rice Pita made with our Minute® Jasmine Rice Cups. You can make your own shawarma spice blend at home before setting out by mixing together ground cumin, paprika, turmeric, salt, pepper, garlic powder, cinnamon and cayenne pepper.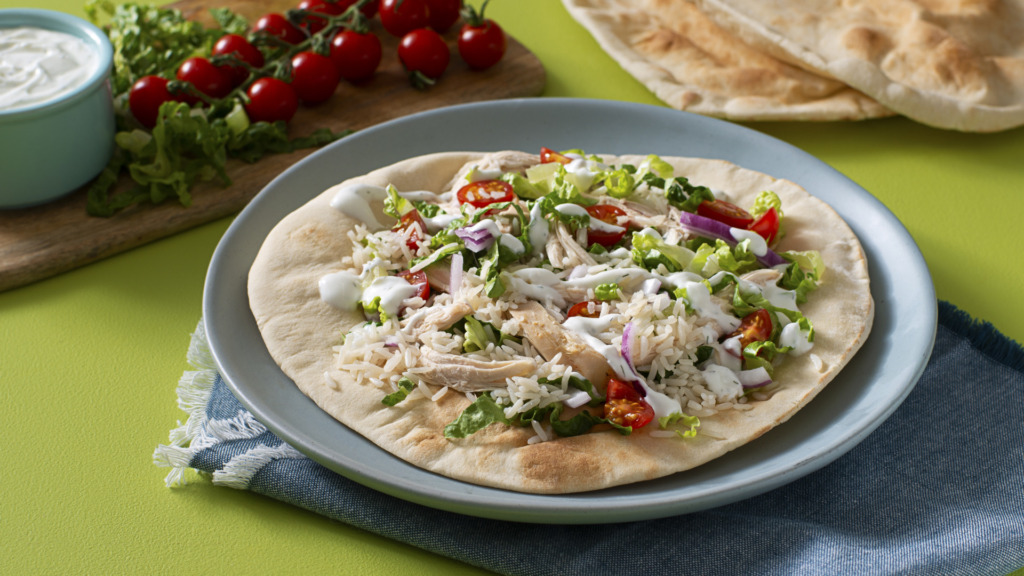 BBQ Meals
A camping trip can be a great time to whip up some BBQ food, for example this BBQ Brisket Plate made with pickles, baked beans and Minute® White Rice Cups. For best results you'll want to cook your brisket at a low temperature as this will give it a better flavor.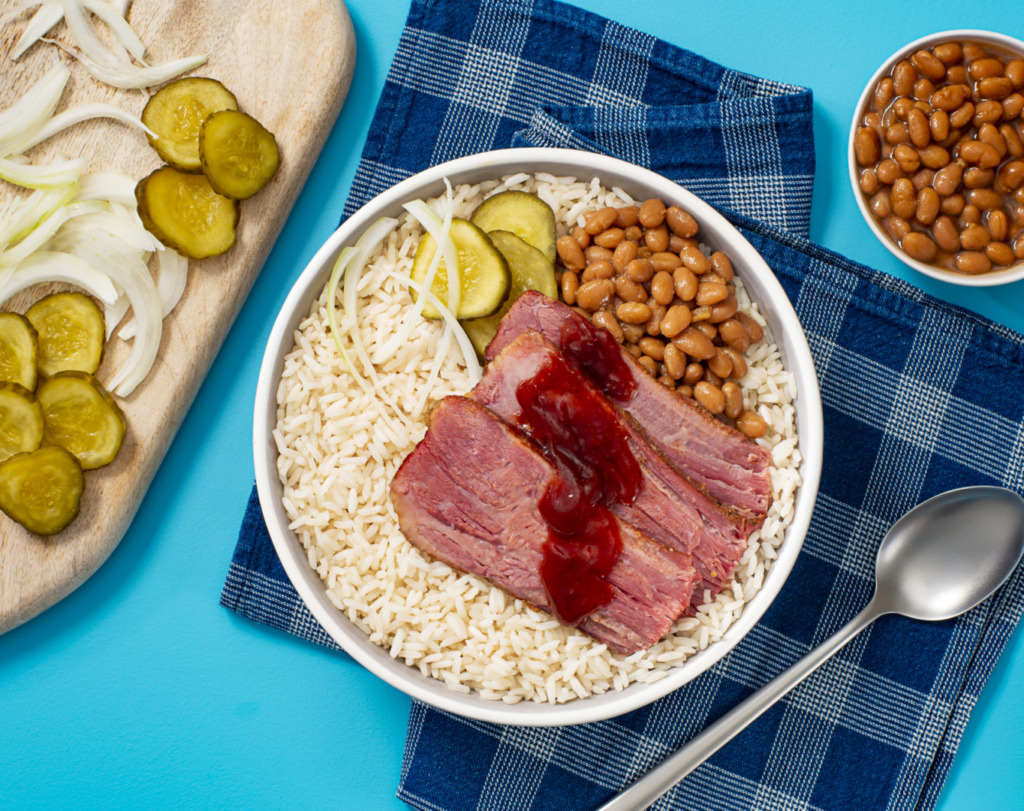 Try making your own BBQ sauce at home and bringing it camping with you. Simply mix together ketchup, apple cider vinegar, brown sugar, honey, Worcestershire sauce, garlic powder, lemon juice and hot sauce.
Simple Camping Snacks
If you're looking for something that you can easily take with you on a long walk or a trek, check out these Energy Rice Bars made with Minute® Brown Rice & Quinoa Cups. This recipe works great either as a snack or a dessert that everyone on the trip will love. You can make a batch of these rice bars at home and then bring them with you in a plastic container.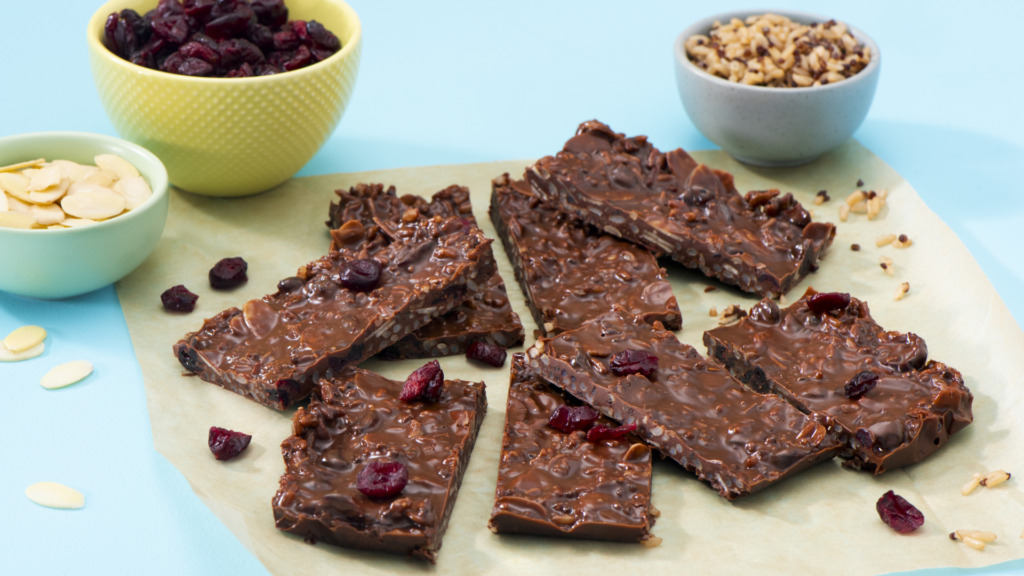 Alternatively, for another peanut butter based snack, these Rice and Quinoa Granola Bars are also packed with energy. If you prefer a nuttier taste, you can substitute out the almonds for the nuts of your choice.
For more recipe ideas when you arrive home try our: cheesy chicken over rice.
For more recipe inspiration no matter where you are, stay up to date with Minute® Rice!