There are few things better on a hot summer day than a cool refreshing glass of nice horchata. That said, if you want to mix things up and try something a bit different, there are many different ways that we can use horchata flavors in other homemade snacks and desserts using Minute® Rice.
But before we take a look at these recipes:
What is Horchata?
Horchata is a sweet milky drink, best served when cool on a hot summer's day. The drink originated in Spain and was initially made with tiger nuts before being exported to Mexico. Americans will typically be more familiar with the Mexican version which is made with rice.
Horchata-Flavored Recipes
Cool Snacks
As Horchata is typically a chilled sweet drink, it also works well as the base of other cool summer snacks like these Mexican Spiced Rice Paletas which use Minute® Instant Jasmine Rice. For those wondering what exactly a paleta is, it is essentially a Mexican popsicle which is typically made from fruit and other flavors like cinnamon and chili.
If you don't have a popsicle mold in the kitchen, you can use a bread or cake tin instead to shape your paletas. Simply pour the mixture into the tin and freeze, once the mixture is somewhat frozen (though not completely), you can insert your popsicle sticks and freeze again. Once the mixture has frozen solid, you can use a knife to cut out your paletas.
Rice Pudding
Rice pudding is another dessert that can be infused with the taste of a Mexican Horchata. You can make an Easy Rice Pudding in minutes by simply mixing rice together with a pudding cup and some raisins and blending until smooth. Once you've made your rice pudding, mix in some cinnamon to give it some of that horchata flavor. Feel free to really make this recipe your own by adding in other ingredients like chocolate chips, cranberries, strawberries, raspberries or coconuts.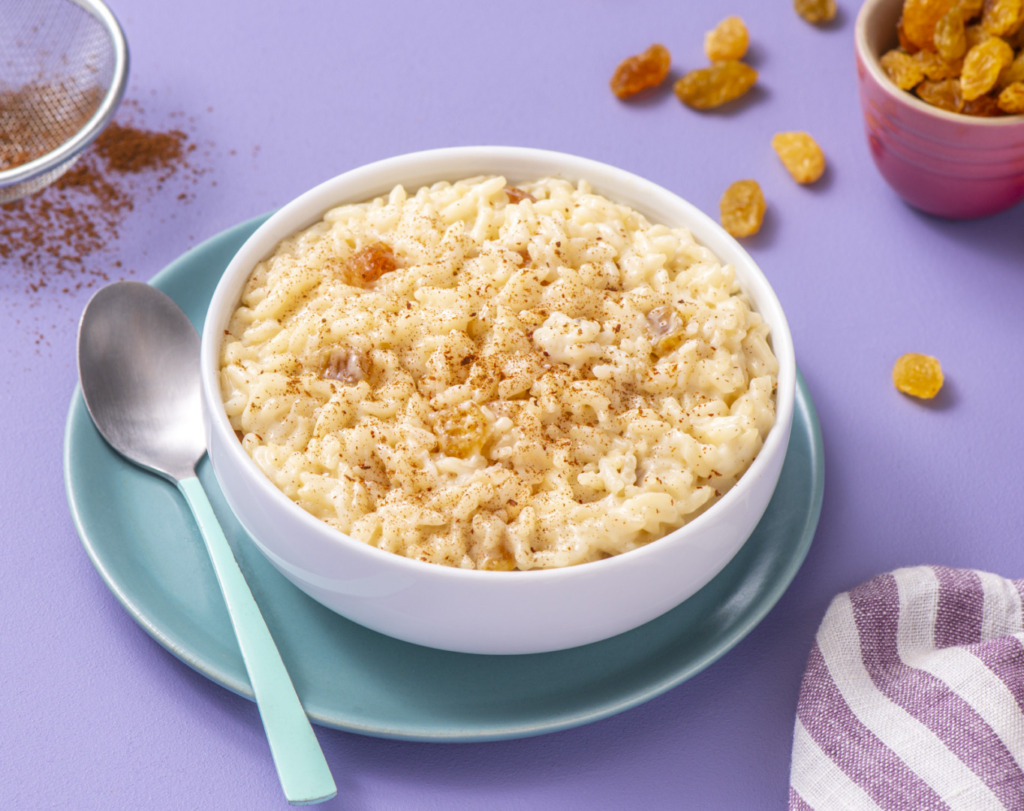 Once you've mastered a basic rice pudding, you can try making our Classic Minute® Rice Pudding made with Minute® Instant White Rice. The milk gives this recipe a nice creamy texture and you can once again add in some cinnamon here to really turn up that horchata flavor. If you are following a vegan diet, you can switch out the milk for a plant based alternative like almond or coconut milk.
This Latin-inspired Churro Rice Pudding made with cinnamon, vanilla extract and Minute® Instant White Rice is another great horchata flavored option.
How to Make Horchata
If all these horchata flavored recipes have got you craving the real thing, then why not make some at home. There are many different ways of making horchata. Although not the traditional recipe, you can make a very simple sweet and creamy Rice Banana Horchata Shake in just 5 minutes using this method:
Step 1 – Prepare your Minute® Instant Jasmine Rice according to the packaging.
Step 2 – Blend together the rice, milk, bananas, ice cream and cinnamon until smooth.
Step 3 – Serve into glasses and sprinkle over some more cinnamon. Serve with a cinnamon stick.
There are plenty of different flavors of ice cream that go well with bananas, for example chocolate, caramel or dulce de leche.
One thing to note is that banana is not part of the original recipe, so if you don't have any in the pantry, not to worry, you can simply make it without instead.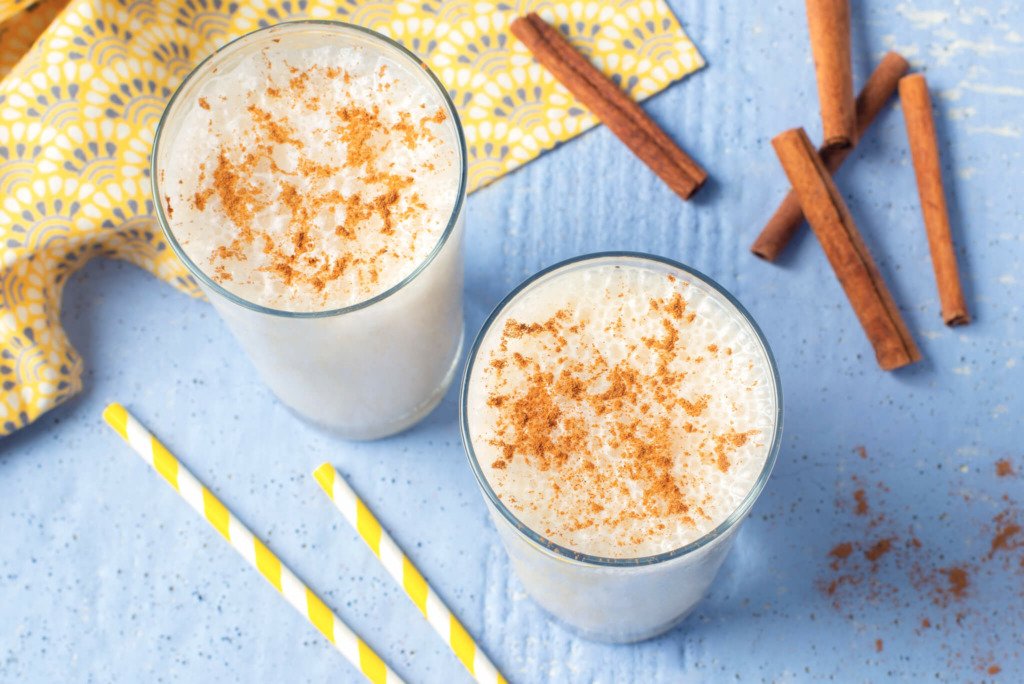 How to Store Horchata
For best results store your horchata in the fridge with ice. This will keep it tasting fresh when you are ready to serve it.
What to Serve With Horchata
If you are looking for something to serve with your horchata, learn how to make this restaurant-quality Mexican Pork With Vegetable Rice made with Minute® Instant Brown Rice. This veggie filled dish tastes great when served garnished with guacamole, sour cream or salsa. You can also serve this meal with tortillas if you prefer.
This cheesy Mexican Chicken and Rice Dinner made with Minute® Instant White Rice also goes great with horchata and is ready in just 20 minutes! For more Latin flavors, try replacing the chicken with some chorizo. You can turn up the spice even further with some jalapeno peppers or hot sauce.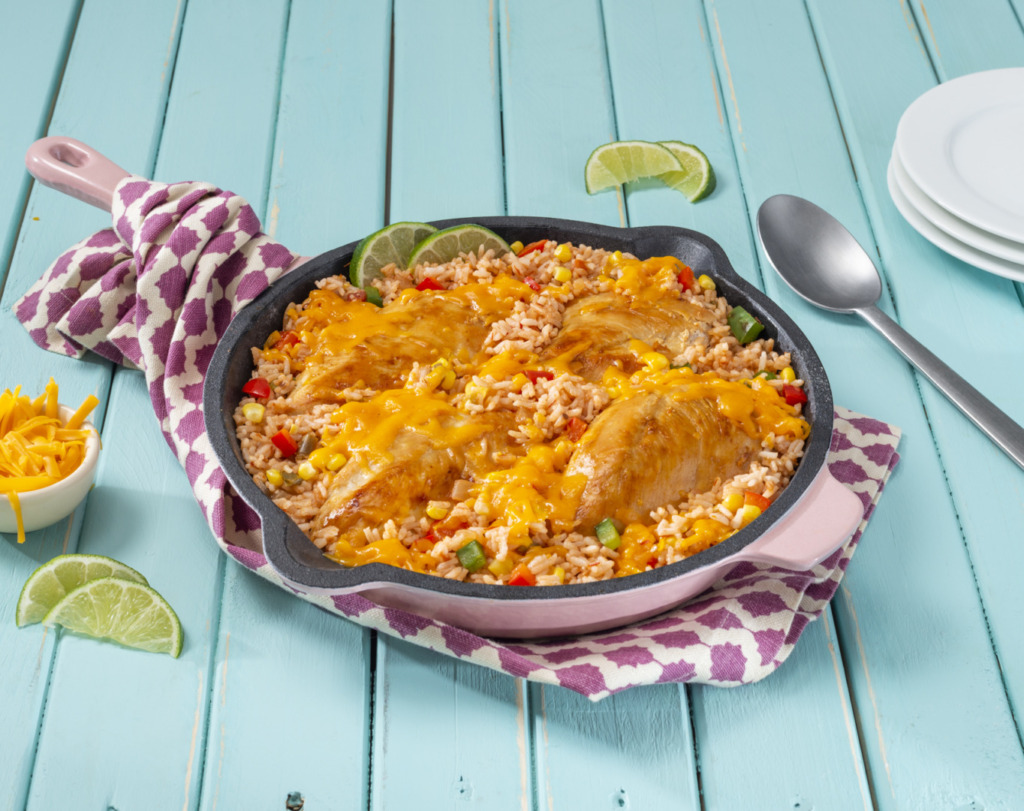 If you are enjoying your horchata in the morning, serve it with this Mexican Breakfast Scramble with Minute® Jalapeno Rice Cups. You can also try using this dish as a tortilla filler.
Need a new dinner idea? Try our: cheesy chicken over rice.
For more delicious desserts and savory meals, stay tuned to Minute® Rice.