Whether you're an early riser or not, finding time to prepare a satisfying breakfast can be challenging when you have a busy work schedule. Luckily with Minute® Rice, you can streamline your mornings with a quick and convenient grab and go breakfast recipe.
For too long, grab and go breakfasts have been associated with a hastily cobbled together meal that is far from filling (e.g. a banana and a slice of toast) With Minute® Rice you can have great tasting and filling breakfasts ready in no time at all!
Before we take a look at these recipes, let's have a think about what we should keep in the pantry so we can rustle up a quick and convenient recipe in no time at all.
Grab and Go Ingredients
Make sure you keep your kitchen well stocked with the following:
The Minute® Rice or quinoa variety of your choice.
Yogurt
Fresh Fruit (bananas, berries etc)
Nuts
Milk (2%, soy)
Sugar
Spreads (honey, chocolate)
Eggs
Cheese
Meat
Now that we've got our ingredients, let's take a look at some of these quick and convenient recipe ideas.
Grab and Go Recipe Ideas
Each of these recipes are perfect for if you need something you can quickly grab on your way out of the door.
Quick Breakfast Bowls
Breakfast bowls like this Breakfast Cup With Quinoa can easily be batch cooked so you have your morning meals ready in a flash. As long as you have access to a microwave, this recipe can easily be prepped in the office. For a variation on this recipe, try adding in some coconut milk for a bit of tropical flavor.
For a milky breakfast bowl that's loaded with fruits like mashed bananas and berries, check out this Morning Power Bowl recipe. If you want some added crunch, you can throw in some granola.
If you prefer something a bit more decadent in the mornings, you'll love this Chocolate Hazelnut Rice Pudding made with Jasmine Rice cups. To make this breakfast even more filling, try topping with a dollop of yogurt and chopped hazelnuts.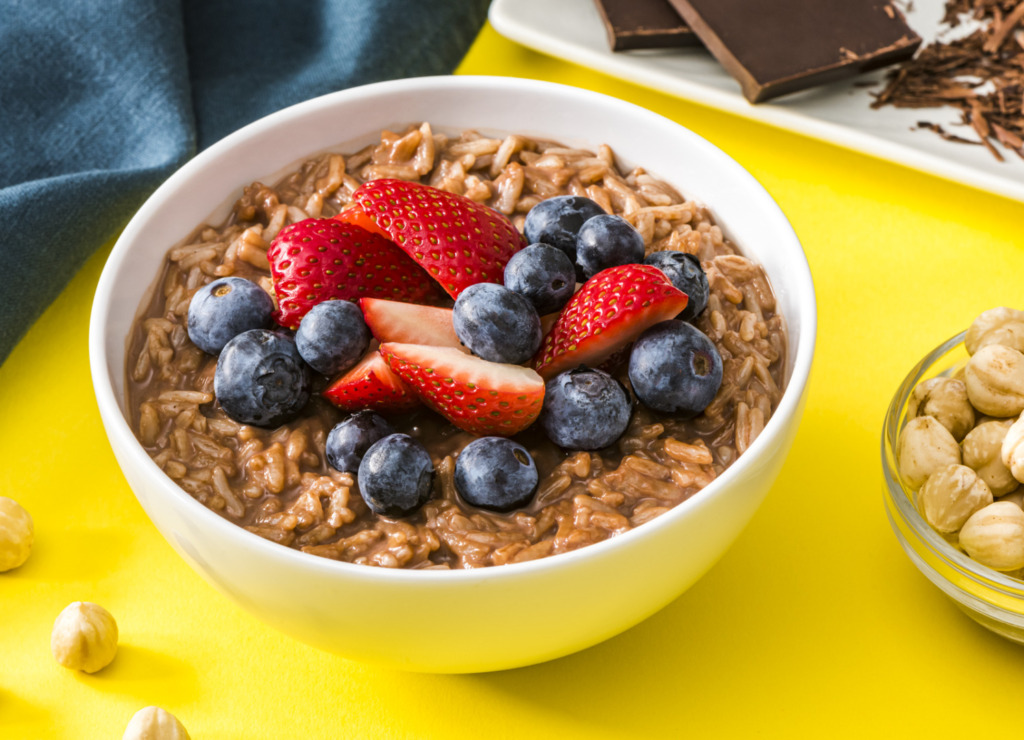 If you're following a vegan diet, check out this protein-packed Rice and Quinoa Breakfast Medley which you can have ready to go in no time at all if you use Brown Rice and Quinoa Cups
Baked Recipes
A baked breakfast like this fluffy Zucchini, Banana, Rice and Quinoa Bread are also perfect for taking with you when you are on the go as you can easily pre portion it. You can even make a double batch and freeze one for another week! Although this recipe calls for walnuts, you can use pecans instead if you prefer.
These Rice and Quinoa Fruit Muffins are another baked breakfast which you can take to work with you. In just 30 minutes you can have 6 protein-packed muffins ready to go which you can have for breakfast throughout the week.
Quinoa and Sausage Breakfast Muffins made with White and Red Quinoa cups also serve as a perfect on-the-go breakfast or a convenient snack as they can be easily refrigerated.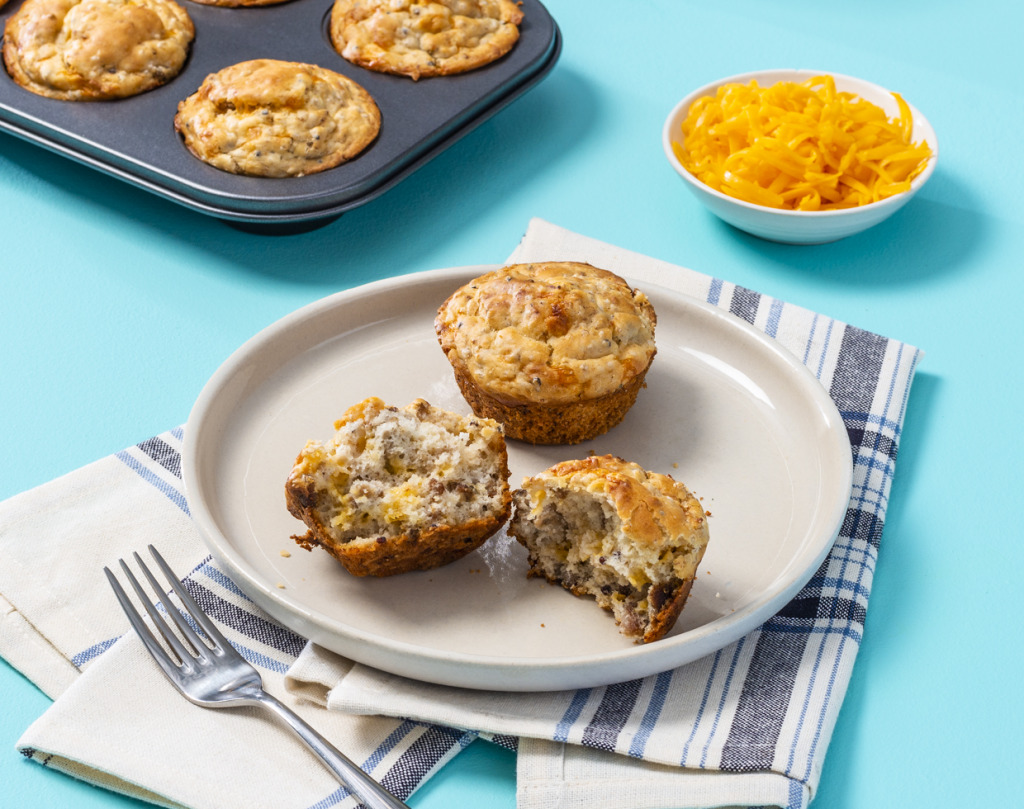 These Rice Broccoli ´N Cheese Cups made with Instant White Rice are another great on-the-go breakfast option which can be batch cooked in advance.
Scrambled Egg Recipes
Scrambled eggs are a breakfast staple for a reason, they are a great source of protein and easy to prepare. If you're looking for a scrambled egg recipe you can easily make at work, check out this Breakfast Scramble recipe which can be cooked up in the microwave with just 4 ingredients. For an even easier clean up you can reuse your Minute® rice cup to heat the egg, cheese and sausage in the microwave. Feel free to further customize this recipe with any other leftovers you have in the fridge.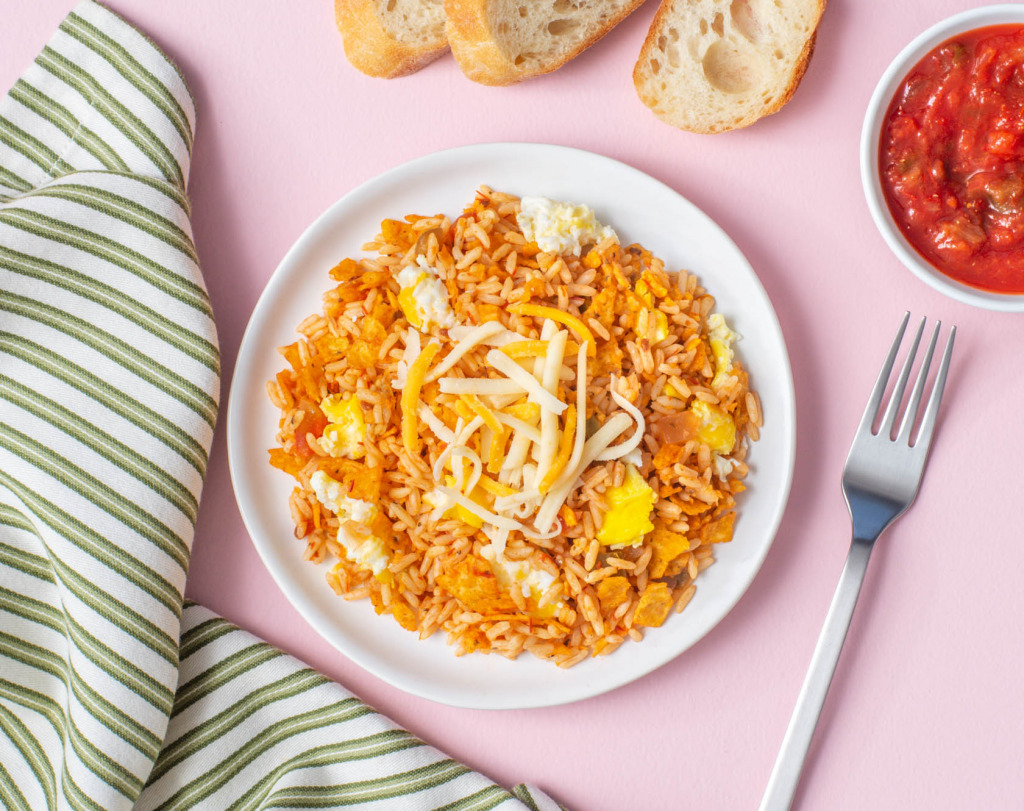 For another quick and easy scrambled egg recipe, this time with more of a Latin American flavor, check out this Mexican Breakfast Scramble served with salsa. To make this recipe even more convenient to eat on the go, try wrapping it in a tortilla wrap! Feel free to experiment with the flavor of this dish by melting in your favorite cheese variety to the scrambled eggs.
For even more convenient meal ideas you can enjoy on the go, check out the recipes page on the Minute® Rice website.