¨What's for dinner?¨This question seems a whole lot less daunting when you know you have all you need and more in your beautifully stocked pantry. Having a supply of essential ingredients is a must. It allows for spontaneity and if you are craving a certain something you will already have it at home. Let's take a look at the basic staples everyone should have in their pantry.
What Pantry Staples to Keep in Your Kitchen
Here is a list of basic staples you should have in your pantry but also keep in mind due to dietary restrictions or personal preferences everyone's list may vary.
Baking Essentials- flour, sugar, brown sugar, vanilla extract, baking powder, baking soda, powdered sugar and honey.
Herbs and Spices-cinnamon, pepper, garlic, chili powder, salt and pepper, beef and chicken bouillon, cinnamon, cumin,garlic powder, nutmeg and onion powder.
Packaged Goods- biscuit mix, brownie mix, cake mix, cereal, coffee, crackers, oatmeal, granola, popcorn and taco shells.
Cans and Jars-applesauce, baked beans, canned chicken, canned tuna, carrots, corn, green beans and peanut butter.
Condiments and Sweeteners- BBQ sauce, mustard, ketchup,salsa, mayonnaise, soy sauce, spaghetti sauce, steak sauce and teriyaki sauce.
Cooking Broths: Chicken and vegetable broths are an excellent way to make your rice more interesting
Now that your pantry is stocked, let the organizing begin!
How to Organize Your Pantry
Products like aluminum foil, plastic baggies, plastic wrap and wax paper serve as double duty helping you coat and cover foods as well as covering while cooking and storing any leftovers. Some other organizing staples:
mason jars
plastic containers
glass jars
Removing any plastic bags or cardboard boxes is a great way to declutter and your pantry will have a nice and fresh look. By using clear containers you can also see when you are running low on certain products and will need to make another store run.
Now that your pantry is stocked and organized, let's take a look at some simple meal options.
Simple Meal Ideas With Pantry Staples
Now that you have your pantry staples on hand the options are endless for easy and tasty meals. With Minute® Rice, preparing a meal in a pinch is effortless.
In a hurry? You can still start your morning off on the right foot with our Breakfast Parfait. This delicious creation takes a total of five minutes. Layered with organic brown rice, cinnamon, fresh fruit and granola it is a perfect way to start your day.
With Minute® Rice Cups, meal planning is a breeze. The options are endless, whether you are hungry for Latin American food or Mediterranean dishes, Minute®Rice has an assorted variety of options to satisfy all of your cravings.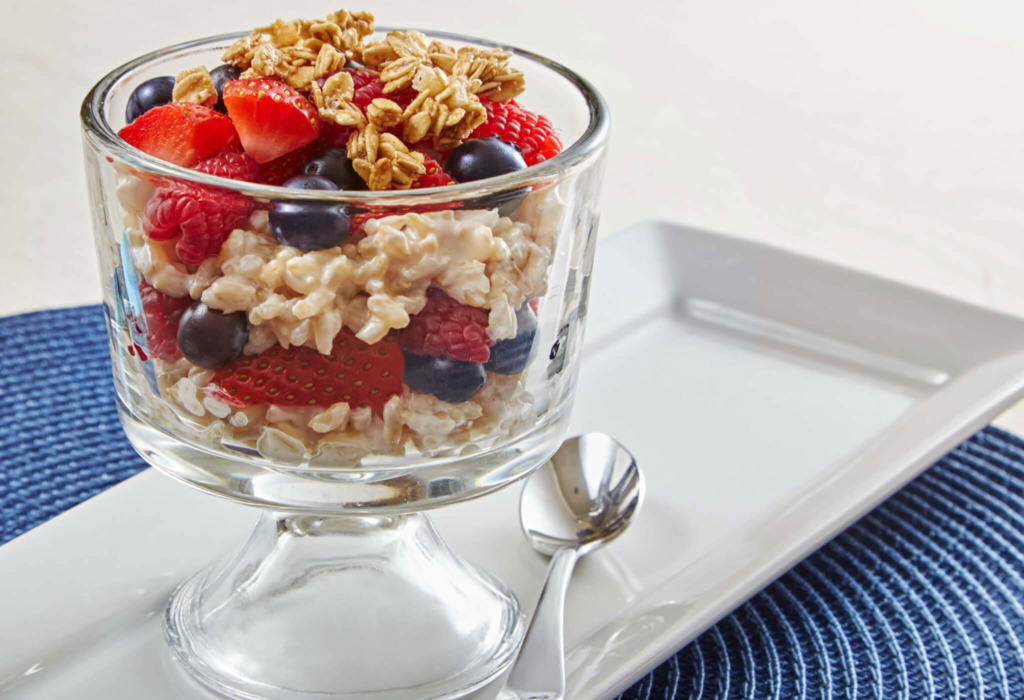 Recipes Ideas With Minute®Rice Cups
Craving Mexican? Our Rice and Beans Burrito Bowl will take you straight to the border. This meal takes just a quick ten minutes to make and is loaded with tasty rice and beans, avocados, lettuce and more! This vegetarian option is perfect for busy weekday schedules.
You can also take your meatballs south of the border by adding creamy avocado, Minute Cilantro & Lime Jasmine Rice Cups, and flavorful salsa. These Vegetarian Mexican Meatballs are a perfect addition to the weekly meal roster.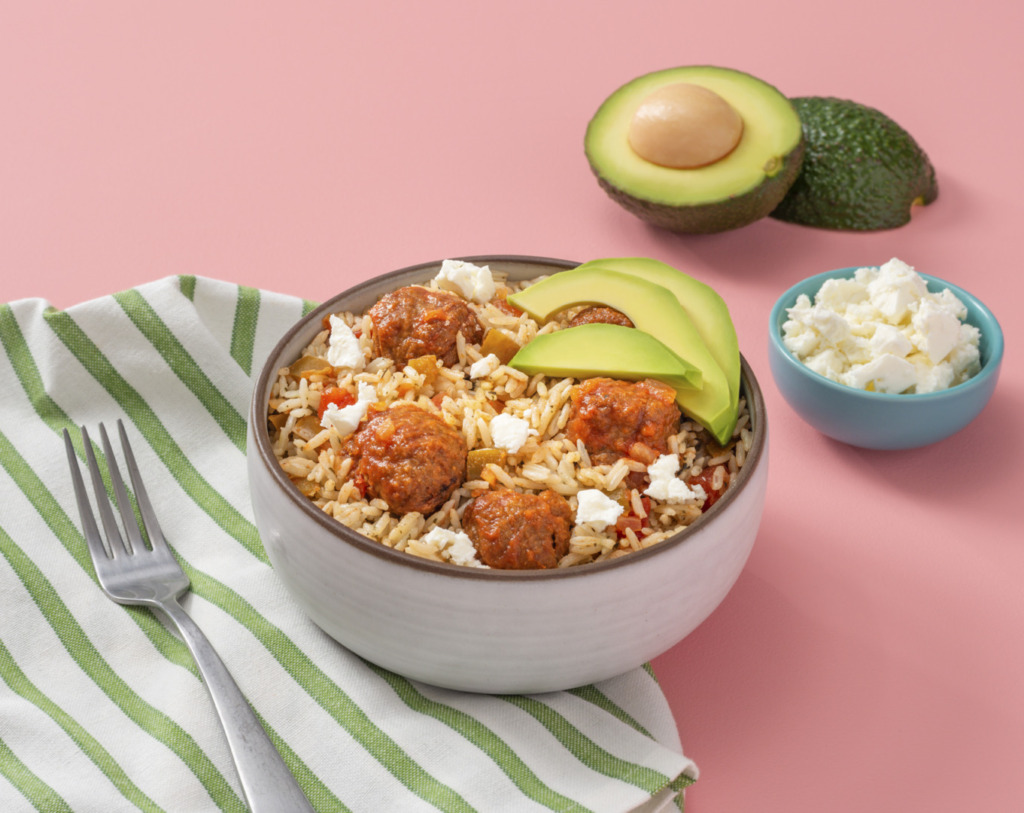 If you are in the mood for Italian our 5 Minute Alfredo Chicken and Rice will take you straight to the streets of Rome. Made with garlic, Olive Oil Jasmine Rice, chicken, peas and parmesan cheese. Just heat, mix, and serve. It's that easy!
Mix it Up With Minute®Rice
Looking to simplify your meals even further? With our Mix it Up Meal Ideas just heat the rice, add some stir ins and voila! Dinner is served.
Salad Ideas
If you love salads and need a few new recipe ideas to keep things interesting there are a few ways you can mix it up with  Minute® Rice to get you started, for example this Greek Salad.  With rice, olives, cucumbers, crumbled feta and lemon oregano dressing you are on your way to salad bliss.
If you love ranch dressing try our Tuna Ranch Salad– It has rice, tuna, peas, sliced green onion and classic ranch dressing.
If you are craving a salad with mozzarella cheese balls try our Italian Salad. It has rice, mozzarella balls, balsamic vinegar and cherry tomatoes.
Rice Bowls
Rice bowls are a perfect dinner option when you have to improvise and use what you have at home. From the hearty rice base to the colorful tasty toppings they are flexible, fun and delicious.
If you need a vegan meal option try our: Vegan Holiday Bowl Rice, flower, pomegranate seeds, chopped rosemary and lemon vinaigrette.
In the mood for seafood? Our California Crab Bowl is the perfect option with rice, cucumber, crab meat, sliced green onion and mayo.
We even have dessert options to satisfy your sweet tooth. This Chocolate Peanut Butter Bowl will have you begging for seconds. With peanut butter, coconut and chocolate pudding one serving will not be enough.
As you can see, the options are endless with just the basic pantry staples. Happy cooking!