The microwave, what a fabulous invention. We all know that with chaotic schedules and binge-worthy Netflix series to watch, having hours to spend in the kitchen is too difficult. Luckily, Minute® Rice has a variety of easy microwave options so you are not bogged down in the kitchen and you are still able to sit down and have a nice meal with your family.
How to Cook Rice in the Microwave
Are you burning your rice in the saucepan on the stove? or maybe you don't have a rice cooker? No worries because cooking rice in the microwave is actually cheaper and more convenient! Your rice will come out perfectly cooked with every grain fluffy and light. The cleanup is also a breeze.
Minute® Rice has put together the steps of everything you need to know.
Any variety can be used. white rice, whole grain, or brown will do. If you are looking for a quick meal to go for one person, Minute® Rice ready to serve rice is the perfect choice.
You will need rice, water and a microwave safe bowl.
Stir and serve immediately.
It really cannot get much easier than that! A microwave is more than just a heater for your leftovers!
With several holidays around the corner, many of us need quick and easy appetizer recipes that are easy to prepare and serve.
Easy Microwave Appetizer Recipes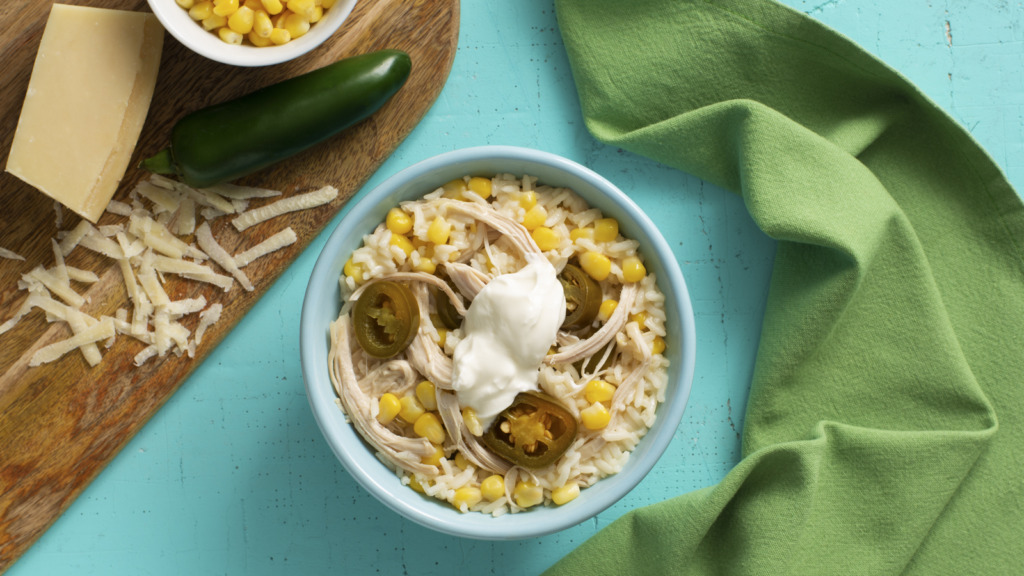 If you are planning on having a larger crowd and need appetizers these Cheesy-Rice Stuffed Mushrooms are a great fit. Bursting with cheddar, goat, and parmesan cheese these mushrooms are a hands down crowd pleaser at any holiday gathering. The total prep time from start to finish is 10 minutes and this recipe serves 12 people.
If you are looking to spice things up try the Jalapeño Popper Chicken Rice. It is loaded with corn, cream cheese, chicken-flavored rice and pickled jalapeño peppers.
This tasty Microwave Egg Fried Rice is beyond easy to make and will not disappoint, whether it's a side or an appetizer you're after.
These Simple Stuffed Avocados are perfect for dinner appetizers. They are filled with a creamy mixture of Cilantro & Lime Jasmine Rice, baby shrimp, diced vegetables and seasonings. This recipe takes a quick ten minutes to prepare and will soon become a family favorite. Remember to check the color and texture of your avocado. Not too firm and not too soft. Ripe avocados are very dark green and they should feel slightly soft when pressed. 
If you are looking for something more substantial, Minute® Rice has plenty of microwaveable meal ideas.
Easy Microwave Dessert Recipes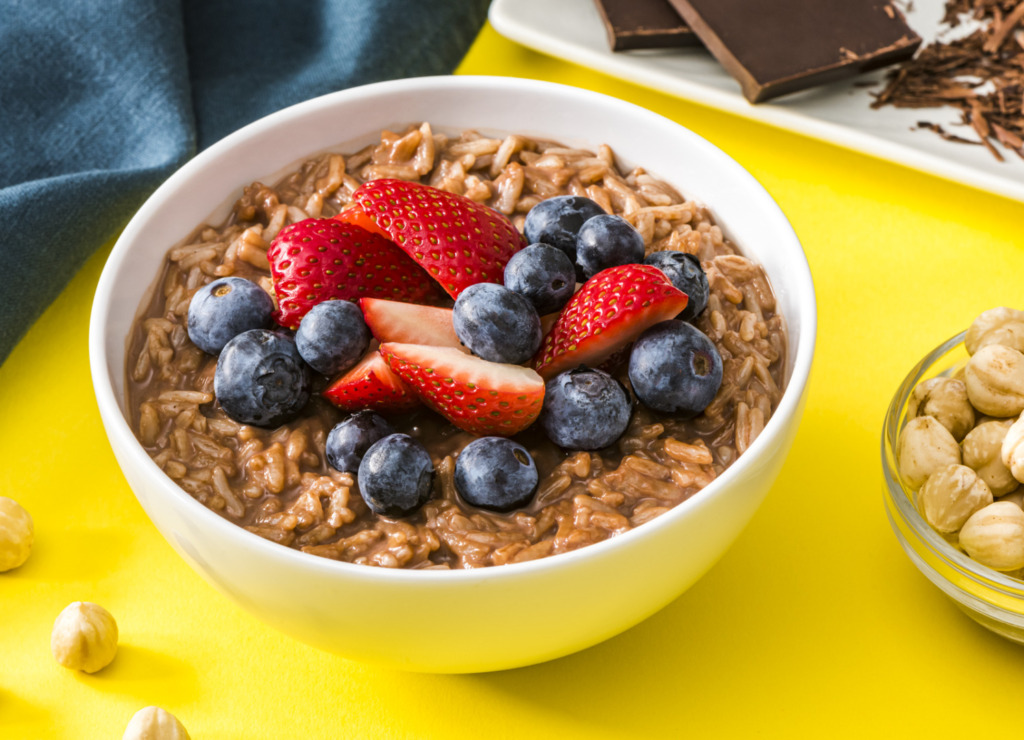 Who has 30 minutes or an hour to wait for a dessert to cook in the oven? Making dessert has never been quicker and easier! Minute® Rice has all your sweet-tooth needs covered and you will be devouring these sweet treats in no time at all.
This Layered Chocolate Caramel Rice Pudding Cake takes a total of 10 minutes to prepare from start to finish. The dulce de leche layers, rice pudding and chocolate mug cake with peanut butter and cookies will have you wanting seconds.
Craving chocolate? This dessert is a chocolate lover's dream. Made from rice pudding, chocolate hazelnut spread, and milk then topped with the fruit of your choice our Chocolate Hazelnut Rice Pudding is a must.
If you are in a really big hurry try our Easy Rice Pudding Recipe. It has only 4 ingredients and takes a whole two minutes to prepare. With rice, pudding raisins and cinnamon you will be licking your spoon wishing there was more. You can even get creative by adding cranberries, coconuts, nuts or chocolate chips. The best part of all of these desserts? The clean up is a breeze!
As you can see if you are pressed for time but still want to enjoy a delicious appetizer or dessert you can count on Minute® Rice to save the day no matter the occasion.
Enjoy!