With the abundant amount of vegetarian choices available these days, who needs meat? From sides and salads to main dishes Minute® Rice has got you covered. Whether you are hosting vegetarian friends and family or want to include meat-free recipes just for fun, make this holiday season extra bright by preparing and sharing these tasty options.
Vegetarian and Vegan Holiday Recipes
The recipe pool is not what it once was when it comes to Vegan and Vegetarian options. Now that more and more people are choosing this lifestyle, the options are endless when it comes to new and exciting recipe options. Minute® Rice has several options to help you make it through this holiday season.
Small or Large Crowd?
Whether you are expecting a large crowd or just plan on hosting a small family dinner, Minute® Rice leaves you options with an array of serving sizes. With recipes this tempting, even the non-vegetarians in your family will not be thinking about their hearty meat dishes. Let's take a look at some delicious holiday options:
Starters:
If you are planning on having a larger crowd and need appetizers these Cheesy-Rice Stuffed Mushrooms are a great fit. Bursting with cheddar, goat, and parmesan cheese these mushrooms are a hands down crowd pleaser at any holiday gathering. The total prep time from start to finish is 10 minutes and this recipe serves 12 people.
Our Vegetarian Mexican Meatballs take only 8 minutes to make and include only 5 ingredients. You will love this tangy meatball meal with a twist!
Casserole Recipes:
Pumpkin and Spinach Layered Rice Casserole: This creamy rice casserole is layered with pumpkin, rice and cheesy spinach for a holiday-worthy casserole that everyone is guaranteed to love. This recipe takes about 1 hour to prepare from start to finish and serves four people.
If you love the casserole idea and need less prep time and more quantity, try our Creamy Cornucopia Casserole. It´s made with white hominy, green and red peppers, fluffy white rice and creamed corn. Total preparation time from start to finish is 30 minutes and serving size is six people.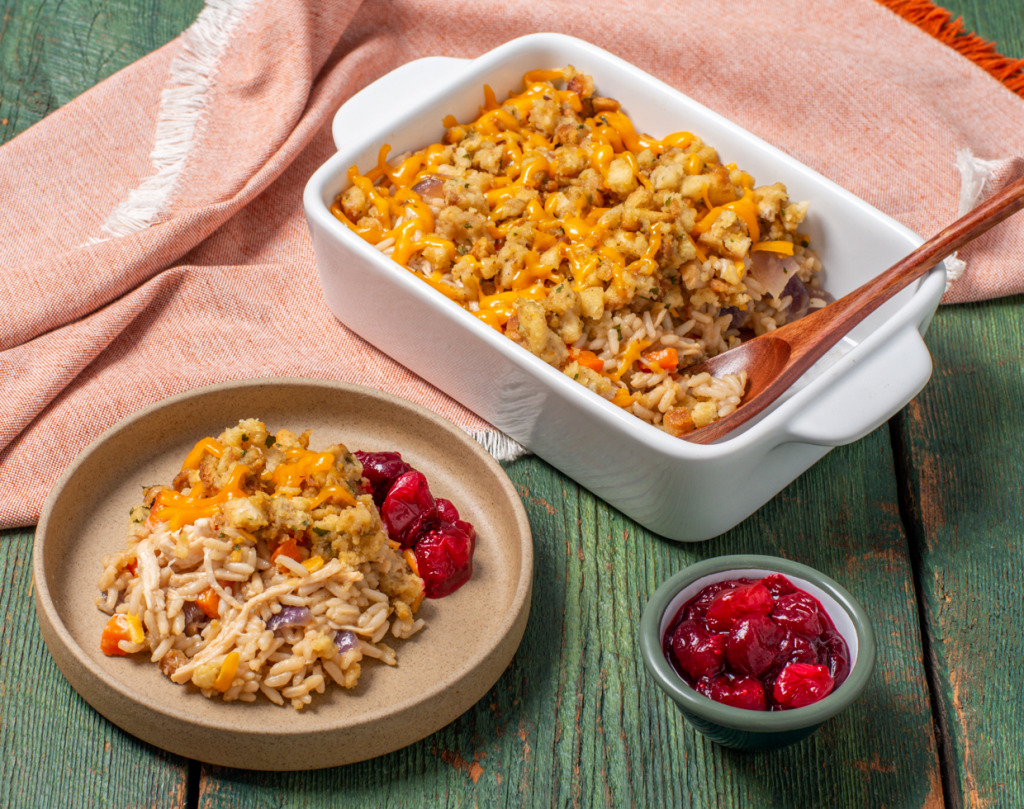 Soups/ Salads:
Nothing warms you up on a cold day like a nice bowl of chili. Our Vegetarian Chili is the perfect choice on those cold days. With diced tomatoes, chopped onions and cheddar cheese this simple and delicious recipe takes just minutes to make and is a great quick option for dinner at home.
If you are craving a salad this Holiday Rice Salad has goat cheese, pecans and cranberries which makes the perfect delicious combination. Prep time is five minutes and the salad speaks for itself.
Fried Rice Dishes:
If you are looking for a filling rice dish try our Kale and Kimchi Fried¨ Rice. This meal will be ready in five minutes and has only three simple steps! Just to remind you, kimchi is a traditional spicy Korean side dish made from fermented vegetables. Once you try it, you will be hooked. Heat your rice in a medium microwave safe bowl, combine kale and soy sauce and microwave for one minute. Add rice and egg and mix well to combine. Cover and microwave for 30 seconds, stir and serve!
Minute® Rice has several ideas to help to make your smaller gatherings the best they can possibly be. Looking for more ideas? Check out our post on easy oven baked casserole ideas.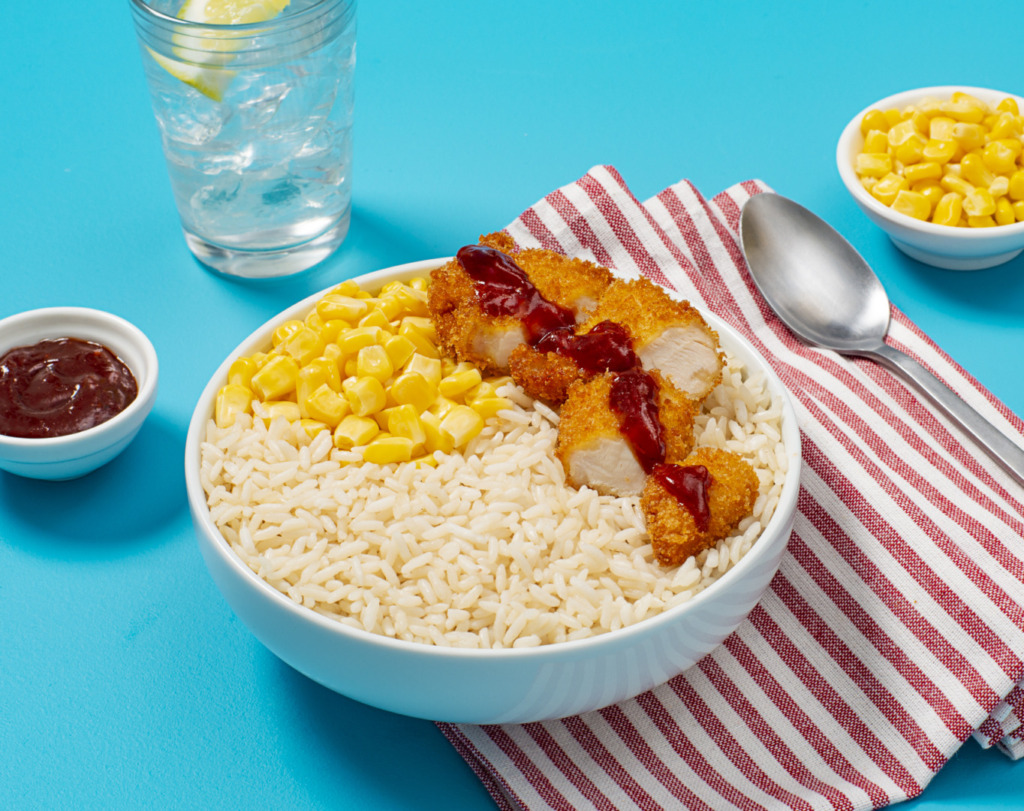 As you can see, having a vegetarian holiday is the opposite of boring. Fill your table with show stopping mains and unforgettable sides. These seasonal dishes are so decadent that even non vegans/vegetarians will be lining up for seconds-
Stay tuned to Minute® Rice for even more cooking tips and recipes this holiday season.