Conveniently packed in single serving BPA-free containers, Minute® Rice cups are essential for anyone with a hectic schedule and busy lifestyle. And now, in addition to all of our other flavors and grain blends, we're adding two NEW must-try varieties: Jalapeño Rice and Jasmine Rice & Red Quinoa.
Where to Buy These New Microwaveable Rice Cups?
We hope that you're excited to try these brand new rice cup varieties! Learn more on where you can find our new Jalapeño Rice and Jasmine Rice & Red Quinoa varieties on our products page.
Want to learn more?
Ready in just 1 minute, our Jalapeño Rice is perfect for stirring in a kick to your meals while our Jasmine Rice & Red Quinoa is packed with protein and a subtle nutty flavor. Both of these new varieties are Non-GMO, Gluten-Free, vegan, cholesterol free and contain no preservatives.
So how do we actually make these rice cups?
Looking for Meal Inspiration?
So many ways. So little time. Up your meal game fast with Minute Rice.
Minute® Rice Cups are perfect for making quick and easy recipes in minutes. However, if you want something which can be made in less than two minutes without having to follow any specific instructions, check out the Mix It Up with Minute® Rice section on our website. With these Mix It Up ideas you can simply combine your Minute® Rice Cups with some add-ins to get a great tasting meal in no time at all, allowing you total convenience and creativity.
How to Make Minute® Rice Cups
Remove the film from your rice cup and place it in the microwave.
Heat your rice cup on HIGH for 1 minute. If you are preparing 2 cups, you can heat for 1 ½ minutes.
Remove your rice cup from the microwave, being careful not to place your hand close to the top of the cup as the steam will be very hot.
Stir and serve immediately.
Jalapeño Rice Cups
If you want a quick and easy way to add a touch of spice to your meals, then our Jalapeño Rice cups are the way to go. Our jalapeño rice cups mix together a blend of onion, green peppers, jalapeños and white rice for a distinctive flavor. 
You can eat it straight out of the cup after heating or try adding in some additional ingredients like cheese and cilantro for additional flavor. Toss in some beans, chicken, beef or bacon for some added protein.
Jalapeño Rice Recipes
Alternatively, if you prefer you can use it in plenty of different recipes. Some of our favorites are:
Salsa Verde Chicken and Rice

– This recipe is perfect if you need to eat down your pantry. It's also a great introduction to using salsa verde in your cooking, which can be used in a wide variety of dishes, from grilled meat recipes to tortilla recipes.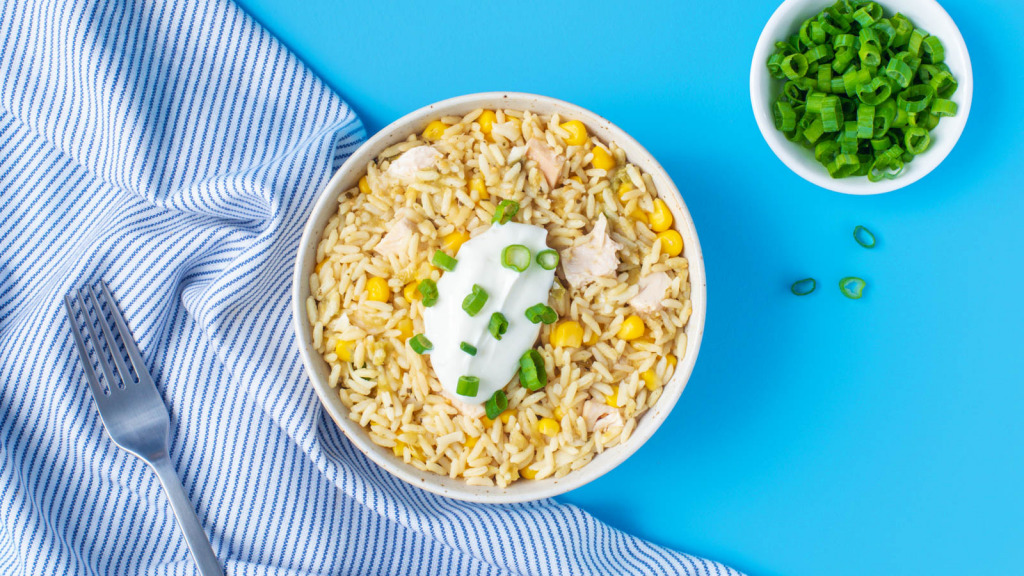 Mexican Breakfast Scramble

– There are plenty of ways you can flavor scrambled egg recipes like this. Try melting some cheese like parmesan or feta on top and adding in some herbs or spices.

Thai Red Curry Rice

– This recipe made with coconut milk and cilantro is perfect if you're craving Thai takeout.

Chicken Tortilla Soup

– You can rustle up this shredded chicken and veggie-loaded soup in just 5 minutes. For some added flavor, garnish with avocado and salsa.
Jasmine Rice & Red Quinoa Rice Cups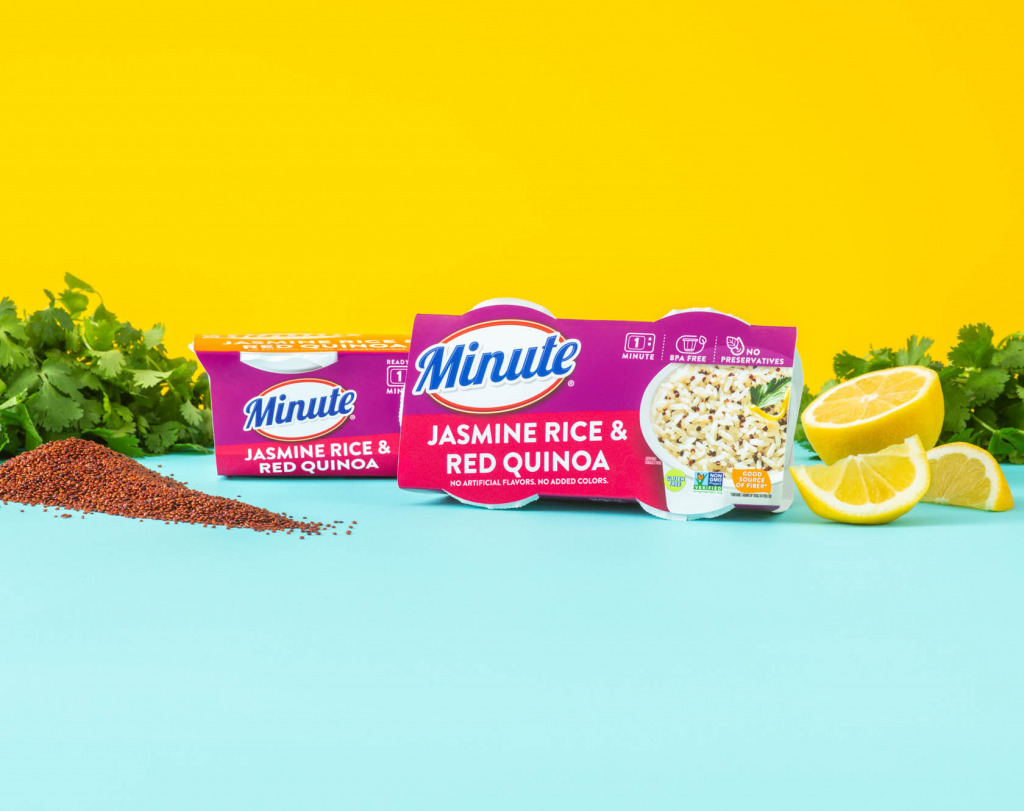 Jasmine Rice & Red Quinoa Rice cups combine the aromatic flavor of jasmine rice with the crunchy texture of red quinoa. Mix in some protein, vegetables and sauces to your Jasmine Rice & Red Quinoa Rice cups for a speedy and simple meal.
This rice variety is also perfect for making quick and easy salads, you can mix in leafy greens and nuts and drizzle over with a dressing.
Jasmine Rice & Red Quinoa Recipes
Here are some more of our favorite recipes which you can make with Jasmine Rice & Red Quinoa Rice cups:
Morning Power Bowl

– This fruit filled power bowl made with mashed bananas, honey, berries and milk is the perfect way to start your day.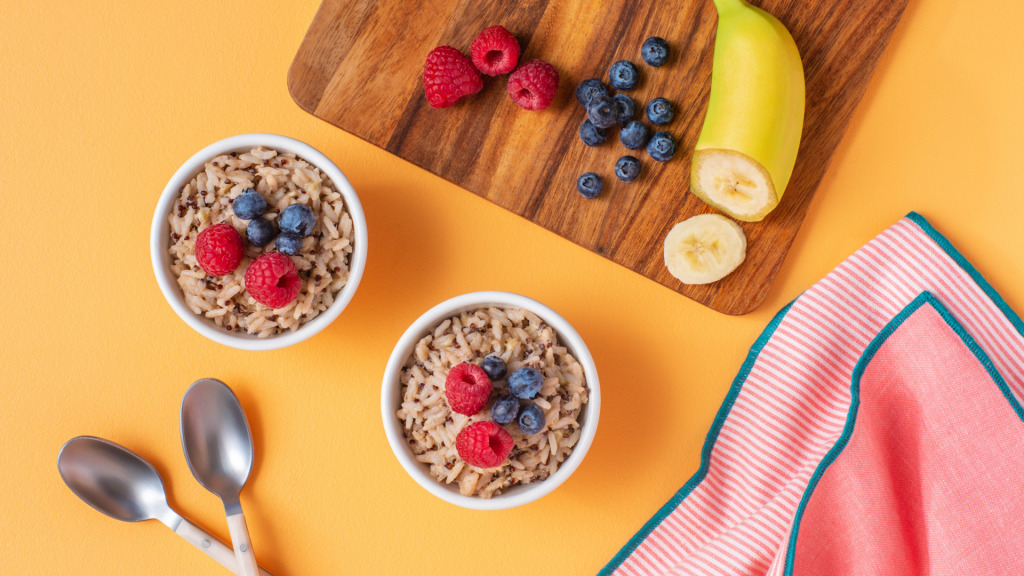 Speedy Stuffed Pepper

– This microwavable meat-filled stuffed pepper recipe makes a perfect appetizer you can quickly make the next time you're entertaining. This dish goes particularly well with Monterey Jack shredded cheese. 
Spinach and Salmon Salad

– This quick and easy salad is made by mixing together baby spinach, salmon, radishes and vinaigrette along with Jasmine Rice & Red Quinoa Rice cups. 

Kale and Kimchi Fried Rice

– This dish is another recipe that's ready in just 5 minutes. Simply by mixing together kale, kimchi and sauce along with a lightly beaten egg, you have the perfect accompaniment to your rice. 
For more incredible rice varieties, stay tuned to Minute® Rice.