Minute® Chicken & Herb Seasoned Rice cups are a tasty and hearty addition to any meal. Our chicken and herb-flavored rice will give your meals that "homemade" flavor in just minutes.
In today's post we are going to take a look at some of our favorite dishes which can be made in no time at all with Minute® Chicken & Herb Seasoned Rice Cups. But before we begin, let's take a look at how to actually prepare a rice cup.
How to Make Minute® Rice Cups
Cooking up a Minute® Rice cup could not be simpler. First, remove the film from your rice cup and place in the microwave. Heat the cup for 1 minute, however if you want to make two rice cups simultaneously, set the timer for 1 ½ minutes. Once your rice cup has finished heating, stir and serve it immediately. Be careful when removing your rice cup from the microwave as the steam will be very hot!
You can also make your Minute® Rice cups on the stove if you prefer. Remove the film from the cup and empty the contents onto a skillet or saucepan. Break up any clumps you see and add a tablespoon of water. Heat the rice on a low heat and continue stirring until the rice has been cooked through. Once the rice has been heated, remove from the stove and serve immediately.
Now that we know how to make our rice cups, let's take a look at some recipes!
Minute® Chicken & Herb Seasoned Rice Cup Recipes
Here we have some of our favorite recipes which use Minute® Chicken & Herb Seasoned Rice cups. These recipes range from between 5-10 minutes to make.
5 Minute Recipes
To start with, learn how to make this Mediterranean Spanish Style Chicken Rice with just a few pantry staples. The chicken and herb seasoned rice provides a nice base for these simple ingredients. Although this recipe is just for one person you can easily double or triple the ingredients if you are preparing food for multiple people.
This leafy green-loaded Artichoke and Asiago Chicken Rice recipe is also incredibly simple to prepare and ready in just 5 minutes. Not bad for a great-tasting meal!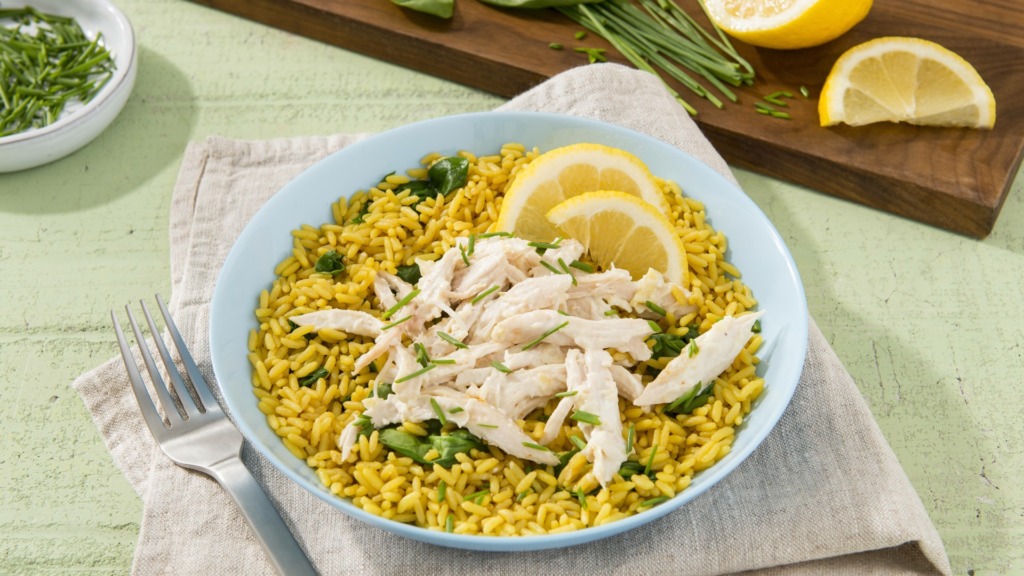 This Quick Chicken Rice and Veggies recipe is another flavor-filled dish which can be made in just 5 minutes by combining a few simple ingredients with Minute® Chicken & Herb Seasoned Rice cups and topping off with a vinaigrette. Feel free to mix and match with your favorite veggies to really make this dish your own.
If you like your rice with a bit of a kick, learn how to make this Jalapeño Popper Chicken Rice. To add a bit of crunch to proceedings, try sprinkling in some tortilla chips, you can also use leftover chicken if you have any in the kitchen. Whether you are preparing a simple lunch, dinner or even a side dish, this recipe is for you.
10 Minute Recipes
For a great tasting recipe that can be made in just 10 minutes using Minute® Chicken & Herb Seasoned Rice cups, learn how to make this Parmesan Chicken and Rice With Spinach and Artichoke.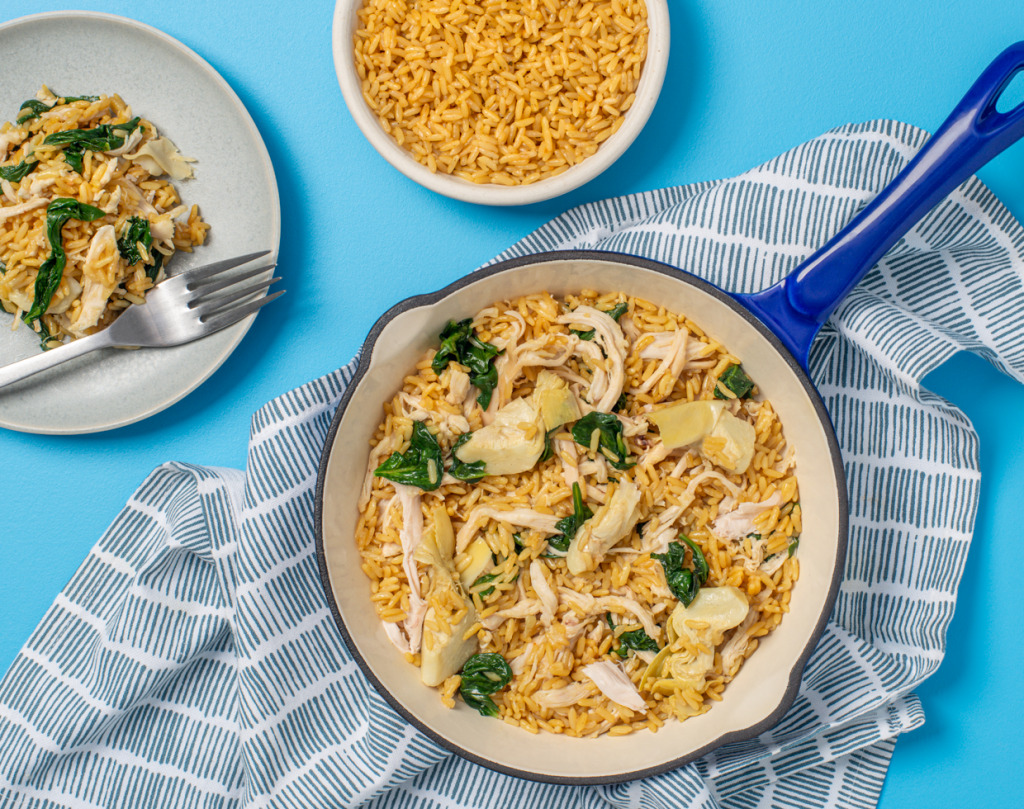 Alternatively this Sausage, Peppers and Onions With Rice is another dish that can be cooked up in no time with just a bit of cooking on the skillet. Feel free to add a bit of Cajun seasoning for some extra flavor.
This Tomato, Bacon, Onion and Cheddar Scramble can also surprisingly be rustled up in under 10 minutes with minimal fuss. Try sprinkling over some parsley to add some fresh flavors to this meal.
Mix it Up With Minute® Rice
If you want to make something but don't want to follow a particular recipe, then why not check out one of our Mix it Up Meal ideas.
Mix It Up Meals normally consist of a microwavable Minute® Rice cup along with some additional simple ingredients mixed in. Cooking has never been simpler!
Try adding some shredded cheese to your Minute® Chicken & Herb Seasoned Rice and sprinkling over some cumin and cilantro for added flavor and topping off with some salsa verde to make this Chile Verde recipe.
For an easy Creamy Chicken Risotto, make your rice and add some heavy cream, parmesan, basil and garlic powder.

Stay tuned to Minute® Rice for even more convenient recipe ideas.