Temperatures dropping signals the arrival of chili season! Whether you are cooking for one, preparing a family meal or tossing together something to keep you warm while tailgating, there are plenty of recipes that can be prepared with Minute® Rice and a few other pantry staples.
Simple Meat-Based Chili Recipe Ideas
Beef Recipes
If you prefer a beef-based dish with a kick, check out this Beef Enchilada Rice. This recipe gets its spice from chili powder; however, if you want to kick it up a notch, just add in some cayenne pepper as well.
Beat the Winter blues with this Chili Supper. Served on a bed of Minute® Instant White Rice, this recipe makes an excellent speedy mid-week dinner and is ready in just 20 minutes! If the chili powder in this recipe doesn't quite satisfy your spice craving, feel free to splash in a few drops of your favorite hot sauce.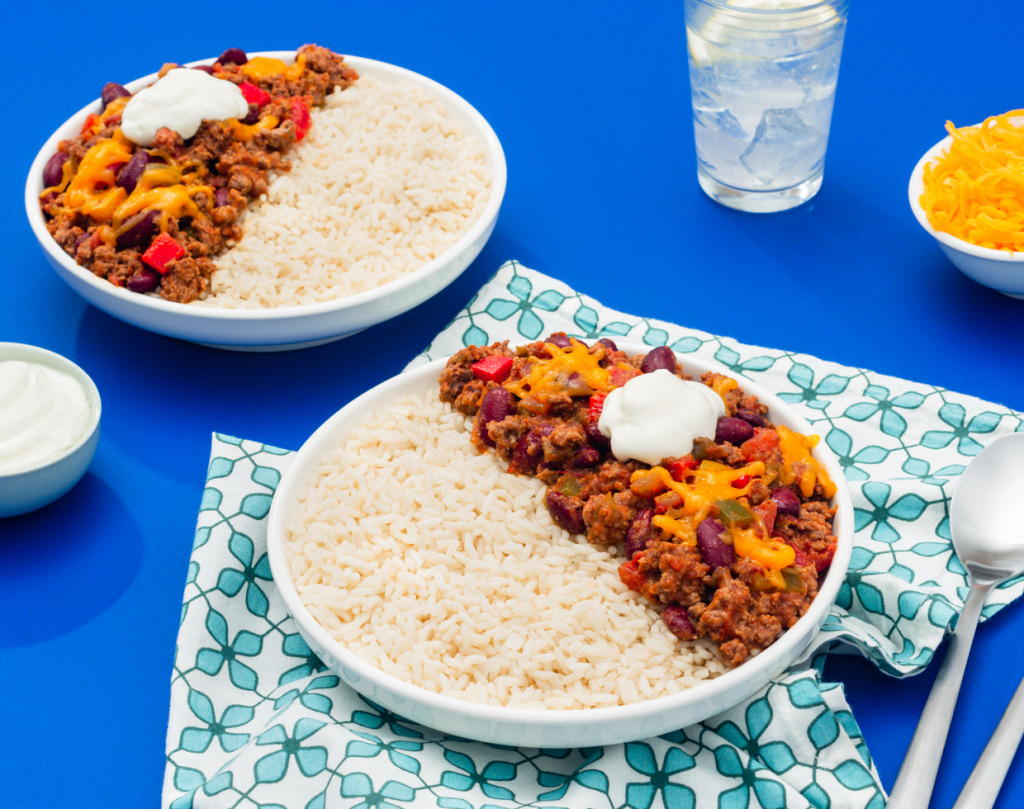 Turkey Recipes
This comforting Turkey Meatball and Rice Chili made with Minute® Instant White Rice is a perfect opportunity to "eat down your pantry" as it uses so many staples. This recipe is also great for experimentation, you can mix and match your favorite stir-ins to really make this dish your own.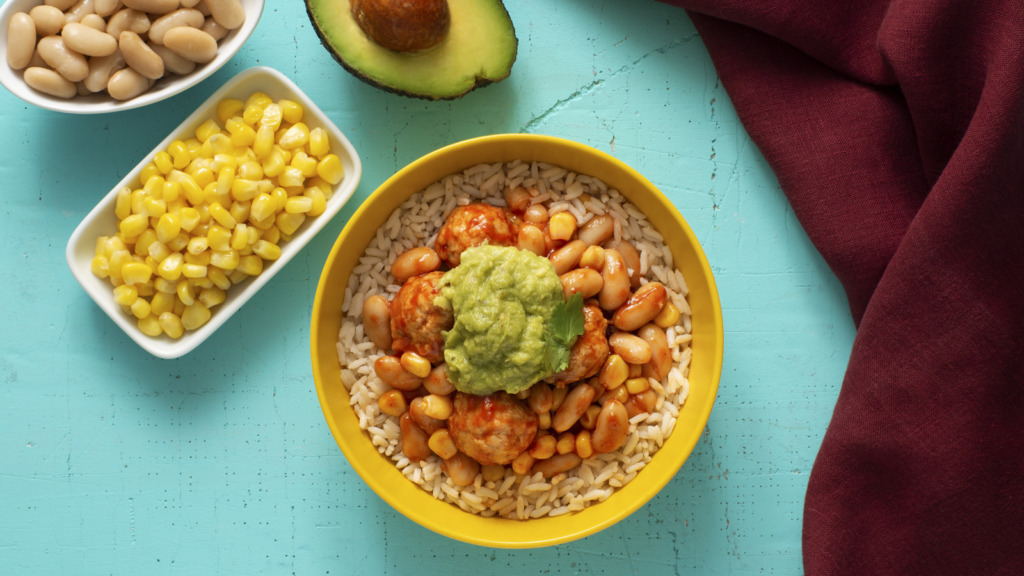 Simple Vegetarian Recipe Ideas
If you are following a vegetarian diet, or simply hoping to cut down on your meat consumption, no worries there are also plenty of plant-based chili recipes that still pack plenty of spice!
Want to add more whole grains into your routine? This Brown Rice and Bean Chili dish can be made with just 5 simple ingredients. Depending on your tolerance for spice, you can use mild, medium or spicy salsa to accompany this dish. This recipe serves just one person, however if you are entertaining friends you can multiply the ingredients so that there is enough for everybody. Or, keep it simple with this Vegetarian Chili With Rice and Quinoa – also incredibly simple to make in just 15 minutes. For a bit more flavor, splash in some vegetable broth.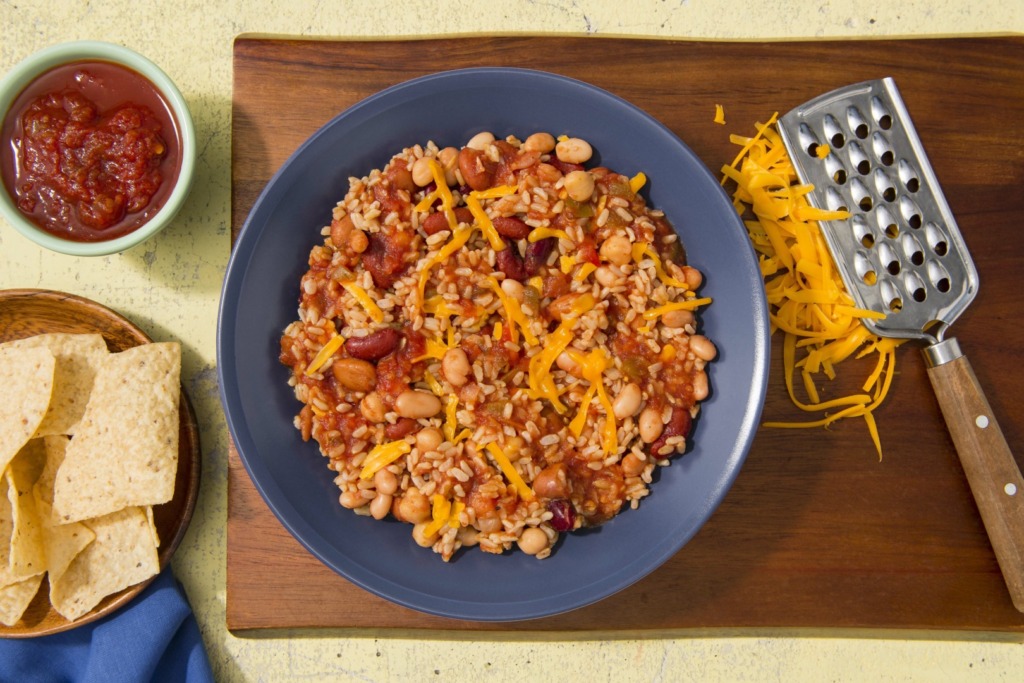 It's not a problem if you want those irresistible chili flavors without firing up the stove. Made with Minute® Southwest Pinto Beans for extra heartiness, this microwaveable Vegetarian Chili is just the thing to warm you up on a cold winter day.
For something handheld, check out these 15 Minute Chili and Rice Wraps. Feel free to top this wrap with additional ingredients like cheese, tomatoes and sour cream to really you make it your own.
Mix it Up With Minute® Rice
For an even quicker meal, don't forget to check out all the possibilities you have when you Mix it Up With Minute® Rice. With a stocked pantry, you can make great tasting chili rice bowls in no time at all with minimal effort. Simply heat a Minute® Rice cup in the microwave and add in desired mix-ins. If you are looking for inspiration, why not try out one of our favorite ways to mix it up: this Cincinnati Chili recipe calls for cheddar cheese, chopped onion, flavorful chili, and a Minute® White Rice cup.
Other Applications for Chili
If you're craving the heat from chili peppers but not quite in the mood for a whole bowl of chili, take a look at some of these other spicy recipes.
Chicken Recipes
This Thai Sweet Chili Rice is made with Minute® Cilantro Lime Rice cups and plenty of crisp vegetables. This dish also tastes great with some added shrimp as well. Add in some additional hot sauce if you want to turn the spice up even further.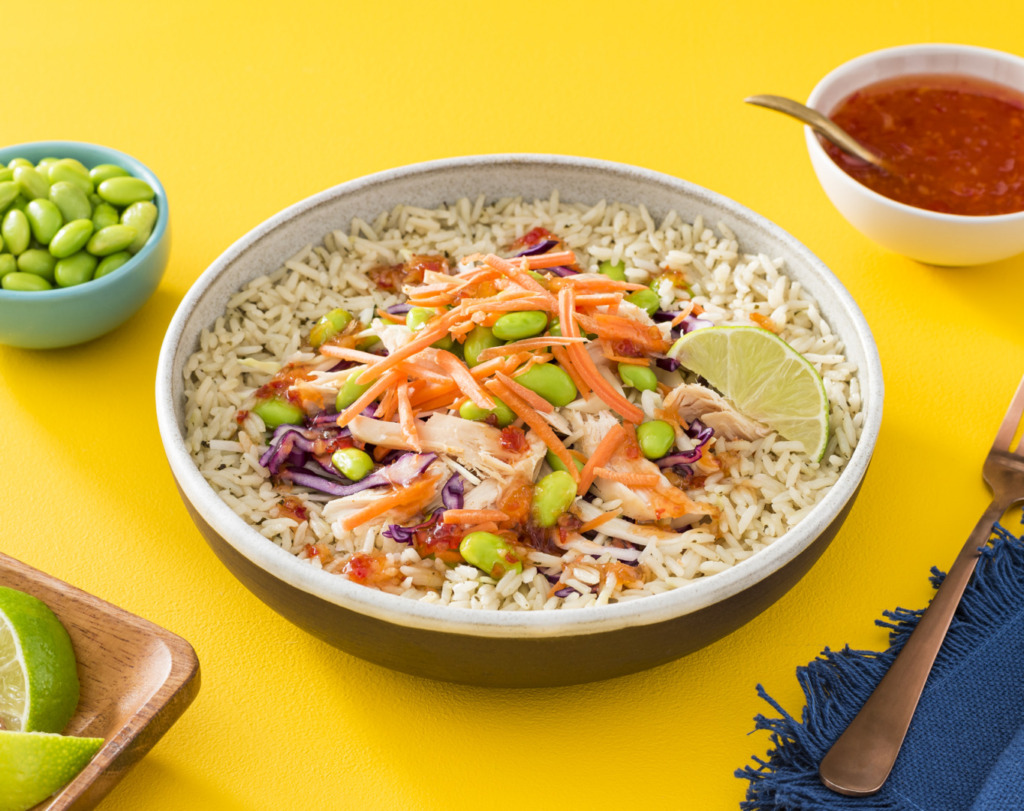 For another winning sweet chili sauce and chicken combination, serve this Asian-style Sweet Chili Chicken Rice over Minute® Jasmine Rice cups. If you don't have any peanuts in the pantry, use a substitute like almonds or cashews instead. This recipe provides just enough of a kick to satisfy your spice cravings without overwhelming your taste buds.
Seafood Recipes
If it's spicy seafood you want, this Sweet Chili Shrimp With Quinoa made with Asian sweet chili sauce is perfect! This foolproof recipe can be cooked in the microwave in under 5 minutes.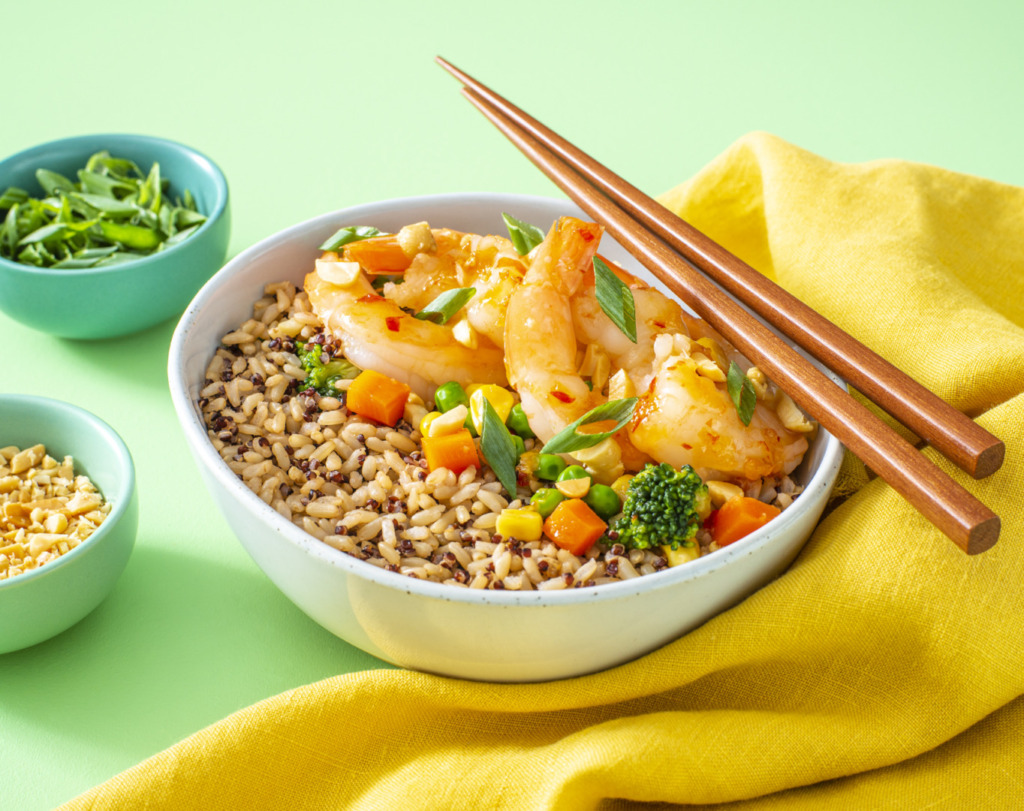 Pork Recipes
Learn how to make this Asian-style Pad Kra Pao recipe with Minute® Jasmine Rice cups, ground pork and Thai chilis.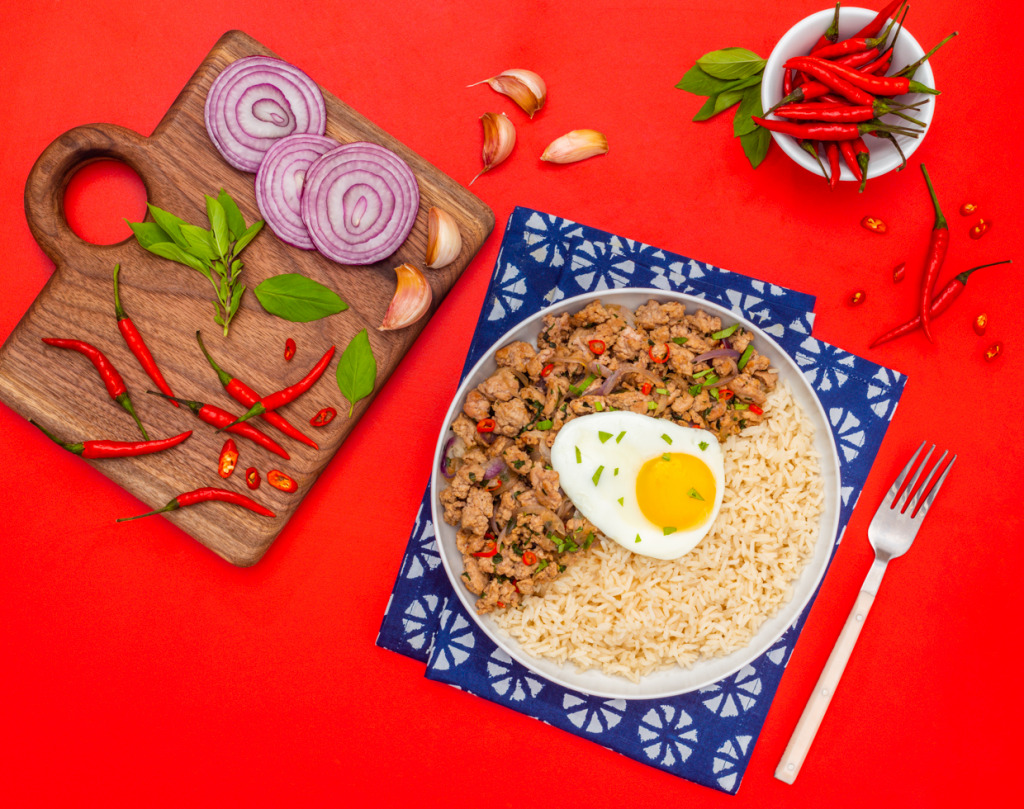 Spicy Sides
If you are looking for something spicy to serve alongside a main dish, learn how to make this takeout-quality Thai Red Curry Rice made with red Thai curry paste, cilantro and coconut milk. If you want to add a bit of protein to this dish, try adding in some shrimp or shredded chicken.
Thai Curry Paste – To make your own homemade curry paste, you can mix together red chili peppers, garlic, salt, lemongrass, turmeric and shrimp paste for a simple version.

Remember to stay tuned to Minute® Rice for even more tips, tricks and great tasting recipes!