Thanksgiving is a wonderful time of year. A time when we can spend time with loved ones while enjoying some good food!
That said, figuring out what to do with your Thanksgiving leftovers can seem like a daunting task, especially when you are prone to over-preparing your Thanksgiving feast! Luckily Minute® Rice has you covered with some of these great ideas for repurposing your Thanksgiving leftovers so it doesn't all go to waste!
Post-Thanksgiving Side Dishes
Before we take a look at what main courses you can make with your Thanksgiving leftovers, let's have a think about what quick side dishes we can also make by using up what's left of your Thanksgiving meal. These recipes are perfect for if you are hoping to host a post-Thanksgiving meal or party.
For a comforting, yet delicious appetizer you can serve your friends in the days after Thanksgiving, check out these Cheesy Rice-Stuffed Mushrooms with Minute® Basmati Rice. If you want to add in a bit more protein, try tossing in some bacon bits to your stuffed mushrooms. Feel free to add in some fresh herbs as well to add some more flavor.
Salads are also a great way to repurpose Thanksgiving leftovers into tasty sides – for example in this 5 minute Kale, Turkey and Brown Rice Salad With Cranberry Dressing recipe made with Minute® Brown Rice cups and topped with pecans. If you are out of turkey feel free to substitute some chicken in instead.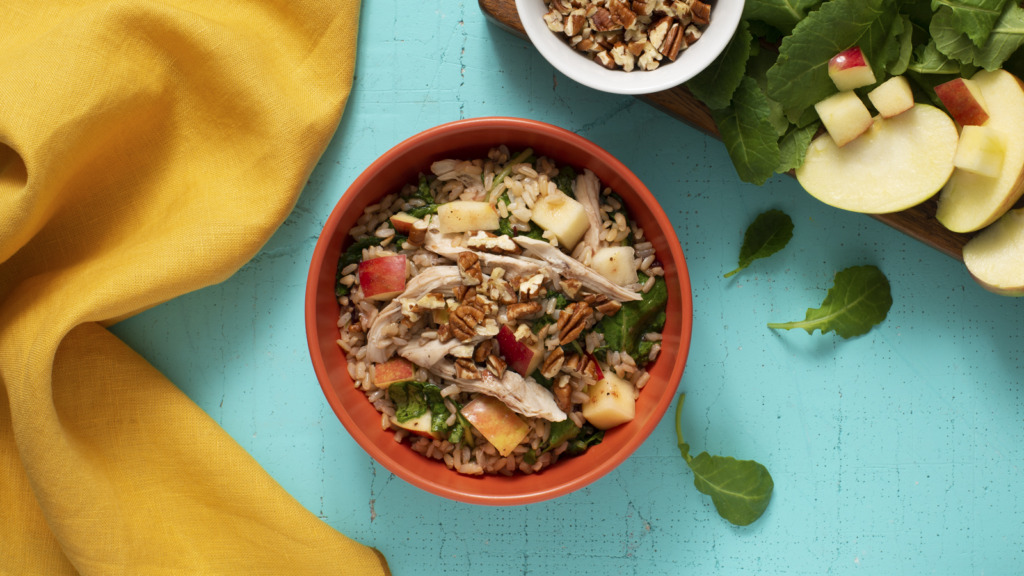 For a comforting starter that can be made with your Thanksgiving leftovers, learn how to make this Leftover Turkey Soup recipe. Try garnishing the soup with fresh parsley and chives. If you really don't want to let any of the turkey go to waste, learn how to make homemade turkey broth with the bones.
Now that we've taken a look at some sides and appetizers, it's time to think about what main courses we can rustle up with our Thanksgiving leftovers.
What To Do With Leftover Turkey
By the time the turkey is carved and divided out during your big Thanksgiving meal, everyone may be understandably full from all the appetizers and sides, resulting in plenty of uneaten poultry. The next couple of days may have lots of leftovers but as long as you mix it up, you won't get tired of turkey! Luckily most of the work is already done, all you need to do is toss that turkey into these easy recipes!
Cheesy Turkey Recipes
This Turkey Bacon Rice Melt is ready in less than 10 minutes and is perfect for using up your Thanksgiving turkey. If you don't have any breadcrumbs in the pantry, you can add in some nuts if you still want that added crunch. Feel free to add in some additional herbs like parsley for some additional flavor as well. Another great thing about this dish is that you can easily store them in the fridge or freezer if you have any left over afterwards.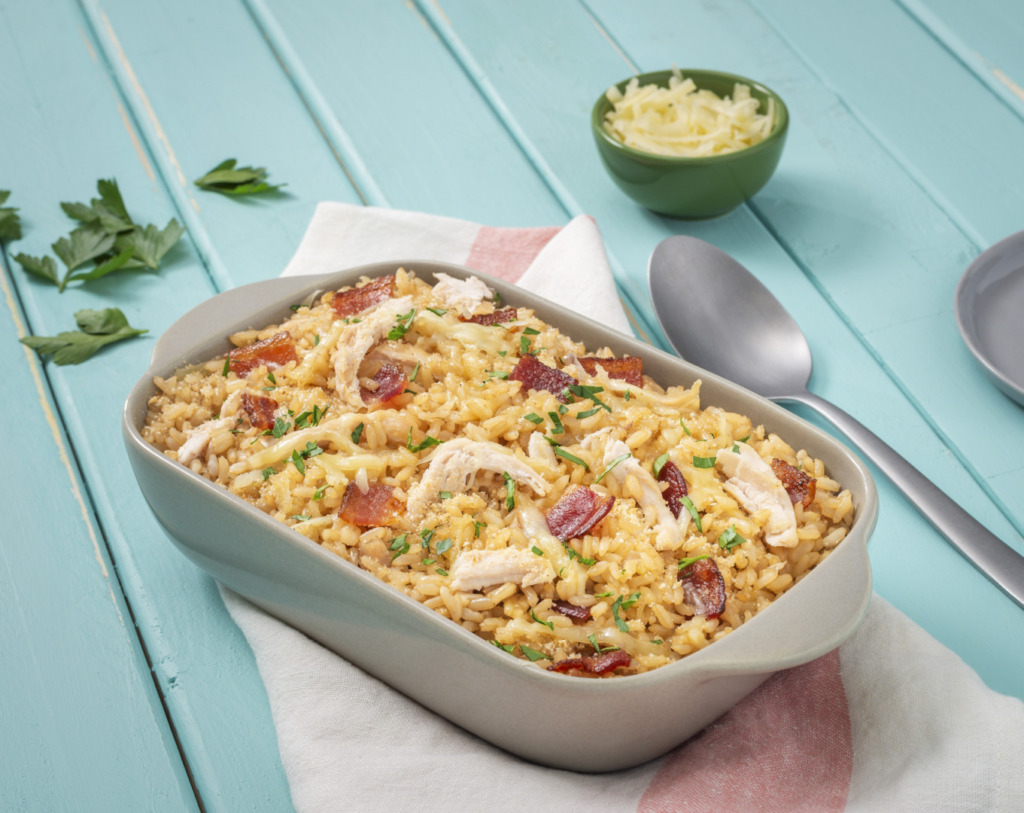 This filling Cheesy Turkey and Broccoli Rice recipe can be made in just 5 ingredients in the microwave using what's left of your Thanksgiving feast. Although this recipe is just for one person, you can easily multiply the ingredients if you are preparing it for multiple people.
Turkey Fusion Dishes
This Easy Turkey Fried Rice dish is a post-Thanksgiving favorite and can be made in just 30 minutes with your leftover turkey. This recipe is perfect for if you want to repurpose your Thanksgiving leftovers into something a bit more unique. It's got those unmistakable Thanksgiving ingredients like turkey and corn, however with an Asian twist! If you don't have any Minute® Jasmine Rice in the pantry, Minute® White Rice will work just fine.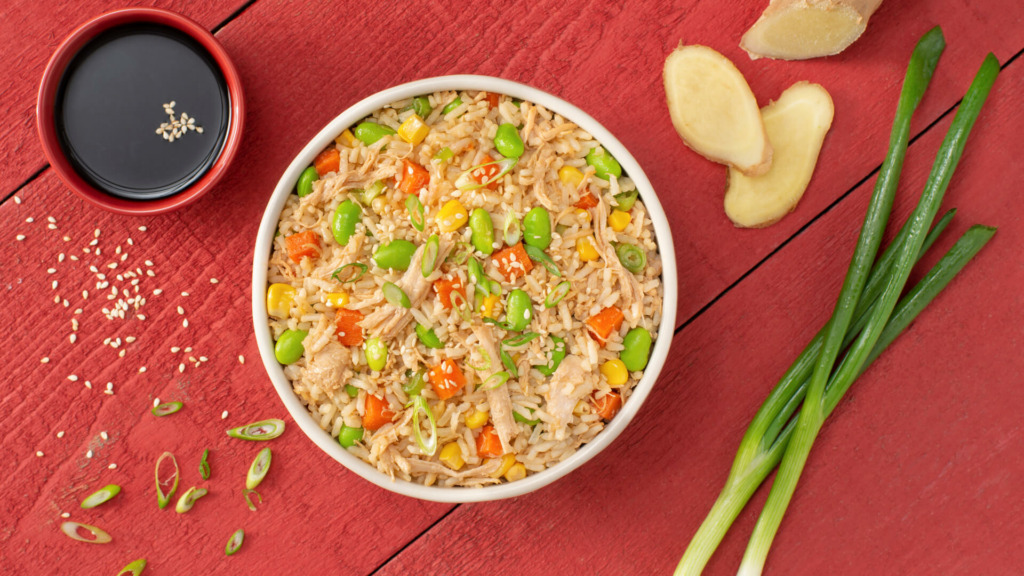 For something with more of a Mexican flavor, check out these family-friendly Leftover Turkey and Rice Enchiladas which can be made with Minute® White Rice and Monterey Jack cheese and gravy.
Recipes With Leftover Vegetables
You can have this quick and easy Leftover Turkey Dinner Rice recipe ready in just 10 minutes. If you're out of turkey, you can use chicken instead. Prepare a big batch of this dish so you can enjoy it throughout the week.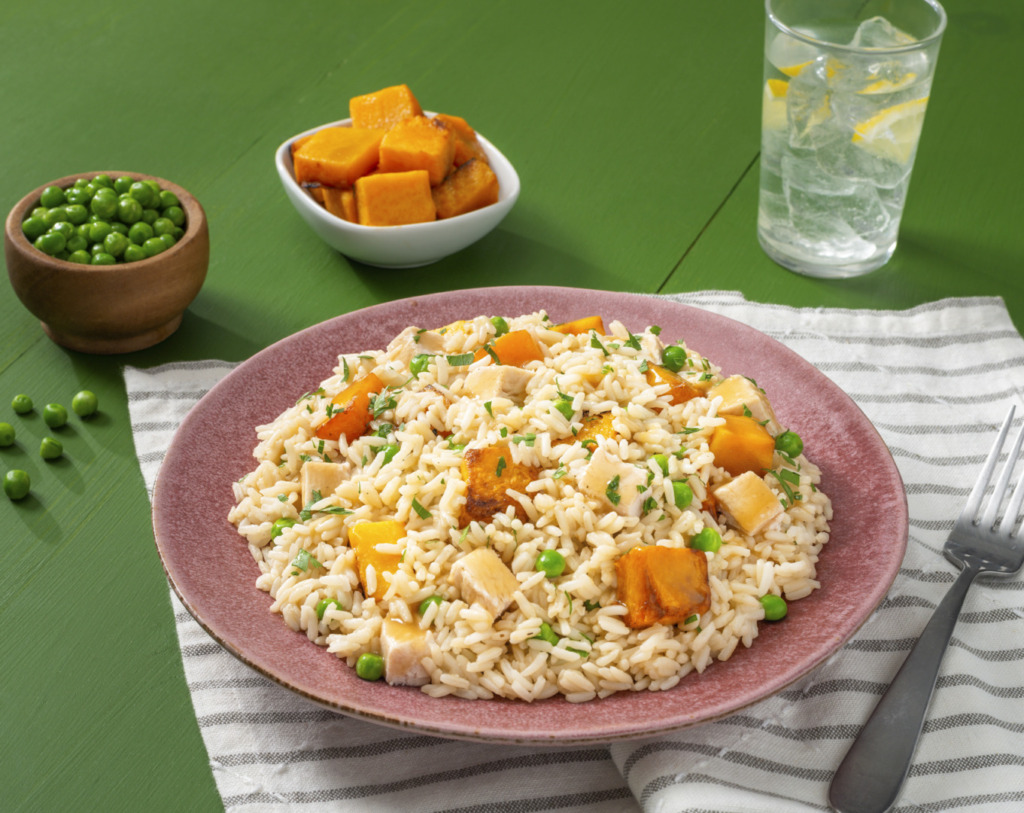 Mix it Up With Your Thanksgiving Leftovers
You can also make some great tasting rice bowls using your Thanksgiving leftovers with our Mix it Up with Minute® Rice recipe ideas. For these recipe ideas, simply heat one of our Minute® Rice cups in the microwave and then mix in whatever is left over from your big meal to have a simple, no-fuss rice bowl. Here are some of our favorite Thanksgiving Mix it Up ideas:
Green Bean Casserole – Heat up a Minute® Brown and Wild Rice cup and mix in some chopped green beans, crispy fried onions and mushroom soup for this Thanksgiving casserole flavored rice bowl.
Cobb Salad – This recipe is perfect if you want to rustle up a quick salad. Simply microwave a Minute® Brown and Wild Rice cup, add in some hard boiled eggs, shredded chicken, diced tomato and blue cheese dressing. Feel free to substitute the chicken for turkey in this recipe if you have any left over.
Chicken Almondine – This simple rice bowl can be made by heating up a Minute® Brown Rice cup and combining with shredded chicken (or turkey!) sliced almonds and chicken soup.
For even more festive and fun meal ideas, stay up to date with Minute® Rice.