If you love Thanksgiving and spending time with friends or family, but dread having to not only think up but also prepare dishes for the big day, you've come to the right place!
At Minute® Rice, we want to give you the tools you need to work less in the kitchen and still enjoy quality meals with those you care about most. We've put together some of our favorite side dishes that can all be prepared in 30 minutes or less. But don't worry, using both new and traditional ingredient combinations, there is no sacrificing flavor with these meal options! And, make sure you stick around for a few bonus recipe ideas to use up your leftovers after the big day. So, ready to dig in?
Thanksgiving Stuffing and Dressing
Some might say that a Thanksgiving spread isn't complete without stuffing or dressing. So, we're starting off our list with a couple of our favorite varieties using toasted pecans and dried cranberries. All you need to do is choose which Minute® Rice base you'd like.
Minute® Brown Rice Stuffing: Starting with whole grain brown rice, this rice stuffing recipe uses chicken broth, dried cranberries and orange zest for a sweeter touch along with shallots, poultry seasoning, celery and toasted pecans.
Minute® Rice & Quinoa Stuffing: Starting with brown, red and wild rice mixed with quinoa for a dish loaded with color and flavor from base of onion and celery. This savory version also uses chicken broth, dried cranberries, poultry seasoning and toasted pecans.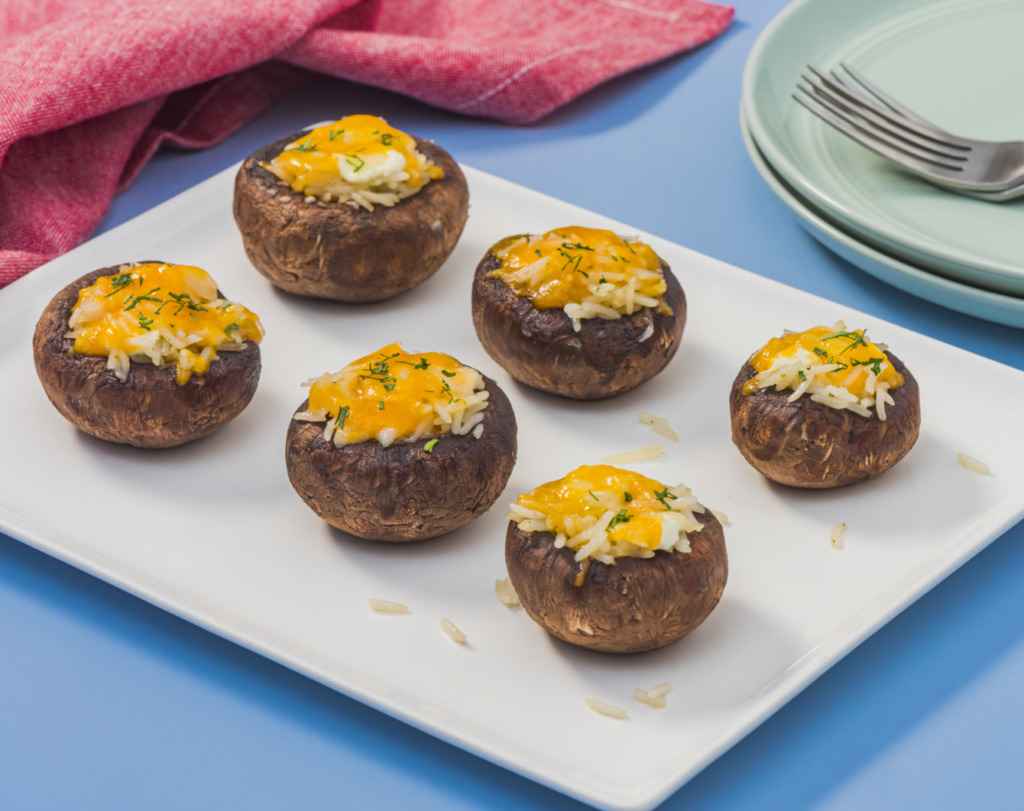 Want to add a modern touch to your stuffing recipe? Why not try making it into stuffed vegetables like these Cheesy Rice Stuffed Mushrooms. Prepare your own simple stuffing with Minute® Ready to Serve Basmati Rice, garlic and herb butter, and three tasty cheeses!
Hearty Side Salads
If you prefer to add a bit of lighter greens to the table, a side salad is definitely the direction to go. For a seasonal boost, try adding in simple fall ingredients like butternut squash with maple syrup and dried cranberries to this Arugula Rice and Quinoa Thanksgiving Salad.
Or, use up a few seasonal pomegranate seeds with toasted almonds in this Pomegranate and Arugula Rice Salad. Learn how to make the easiest homemade vinaigrette using pantry staples to drizzle on top of this salad in our recipe video.
Sweet Potatoes
If you love adding sweet potatoes to your table but don't have the time to prepare an entire casserole on top of everything else, make our microwavable Rice and Hummus Stuffed Sweet Potatoes. Transform pantry ingredients like canned chickpeas, hummus, cheese and Ready to Serve Cilantro Lime Rice into something delicious. Add in kale for a green touch or use other vegetables you have on hand.
Roasted Vegetables
One of the easiest and most versatile sides available is a plate of roasted vegetables! Using your favorite ingredients, you can make it as simple or complicated as you choose. Serve the vegetables on their own tossed in a bit of oil and salt, or add them with other vegetables to make a hearty and complete dish. If you need a few ideas, try any of these:
Brussels Sprouts: Roasted Brussels Sprouts with Vanilla Pecans
Roasted Beets: Roasted Beet and Rice Salad
Kale: Garlic and Butter Kale Salad
Have a few extra gourds like squash or pumpkin? Make sure to take a look at our Recipes with Squash and Other Fall Ingredients to add to your spread beyond a Simple Pumpkin Pie Recipe.
Rice Pilaf
If you're looking to impress with minimal effort, we suggest adding a rice pilaf with whole grains to your spread. These recipes are deceptively simple and all prepared in 30 minutes or less so you can add color and flavor to your meal with an elegant touch.
Try this Mushroom Rice Pilaf with whole grain brown rice and mushrooms first sautéed in butter and cooked in beef broth. Top with toasted nuts for an extra crunch!
With all of these incredible sides on top of your turkey, you might be wondering what to do with all of your leftovers! Don't worry, Minute® Rice is here to help.
Bonus: How To Repurpose Leftovers
When you're left with a whole bounty of Thanksgiving leftovers, you might get tired of eating the same plate over and over. But, we've got a few ideas. Use your turkey in a leftover Turkey Dinner with rice or a Turkey Bacon Rice Melt!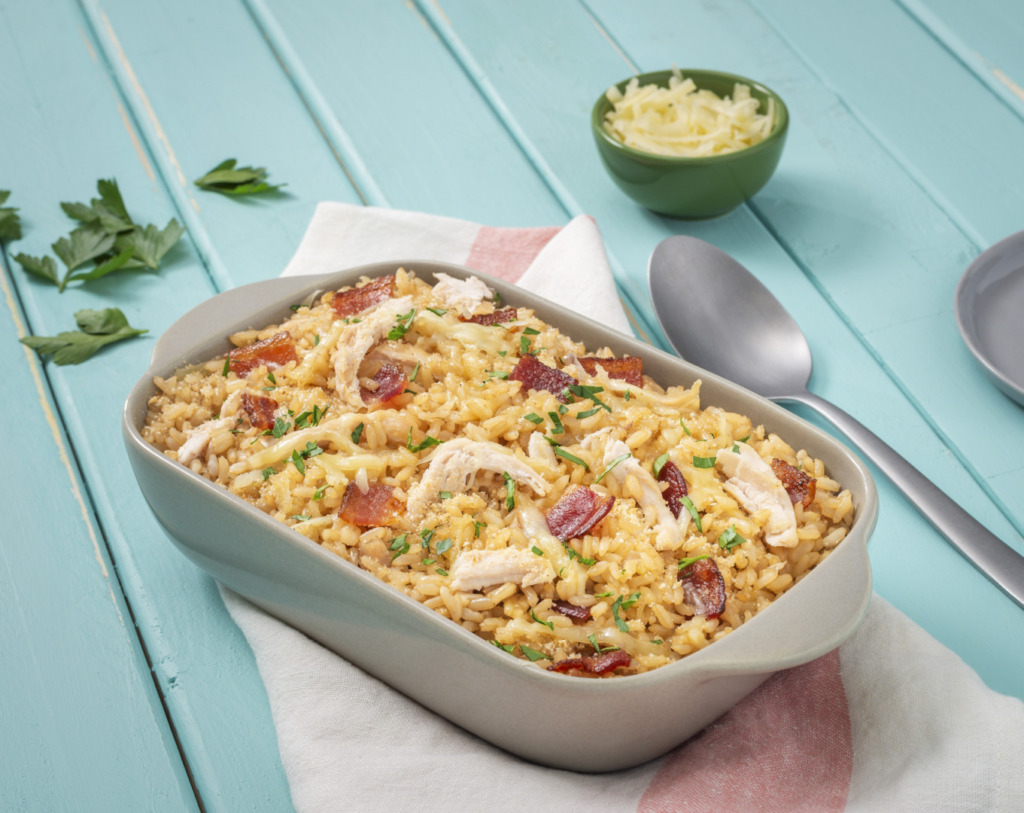 Get creative and use your cranberry sauce to prepare these Jasmine Rice and Dried Cranberry Cookies or combine ingredients into a Kale Turkey and Brown Rice Salad with Cranberry Dressing. We've got plenty more options where they came from with these recipes to repurpose your Thanksgiving leftovers.
Make your Thanksgiving feast the best yet with Minute® Rice no matter your skill level in the kitchen – or time on hand! You can check our recipes section for loads more cooking tips like how to cook Mexican rice and how to make Red Beans and Rice recipes.