Thanksgiving is wonderful for many reasons: time with family and friends, the fall scents and colors, the kick-off to the holiday season, and of course, all of the amazing food to be had.
However, no matter if you enjoy a large gathering with friends, family or a small meal in good company, your fridge might be filled with lots of leftovers. This year, put those tasty leftovers to good use and enjoy a new meal each day of the week after Thanksgiving. From soup to chili and even enchiladas, we have some delicious, not to mention easy, recipe ideas for repurposing all of that surplus!
Tasty Ways to Enjoy Thanksgiving Leftovers
Whether you enjoy your family's traditional recipes for turkey, ham, mashed potatoes, green bean casserole and all the other Thanksgiving classics, or you take advantage of the holiday to try some modern twists, one thing is for certain, there is some delicious food to be had and there is usually a lot of it. And while we all try to waste less food, the go-to combinations like turkey and cranberry sandwiches might get boring quickly.
Take a look at all of these ideas you might just want to save a few leftovers to make!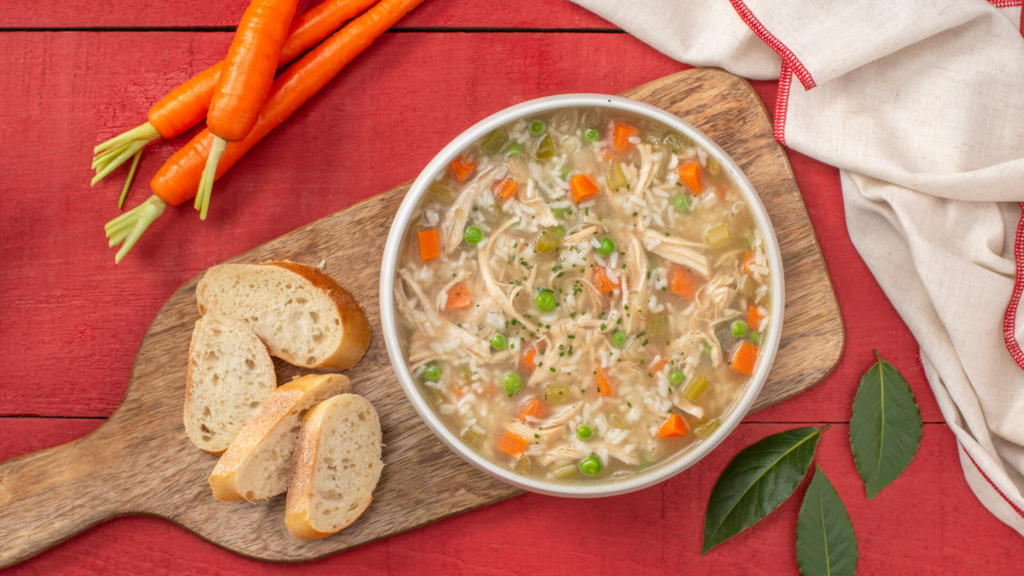 Beyond the Turkey Sandwich
It's undeniable that turkey, stuffing and cranberry sauce for lunch the day after Thanksgiving is absolutely delicious, but if you've already had plenty, whip up some Minute® Instant White Rice and make this chicken noodle-style Leftover Turkey Soup. Made with peas, carrots and a bit of that leftover gravy, it's a perfect comfort food to warm you up on a chilly November day.
Warm and Delicious Comfort Foods
Speaking of warm and delicious, another dish you can add to your list of classic comforting meals is this dish of Cheesy Turkey and Broccoli Rice made with Thanksgiving leftovers. Heat a cup of Minute® Ready to Serve White Rice in just 1 minute and try it for yourself. All you need is some of that leftover turkey, cheddar cheese, sour cream, and broccoli and you've got yourself a completely different meal that's sure to hit the spot in minutes.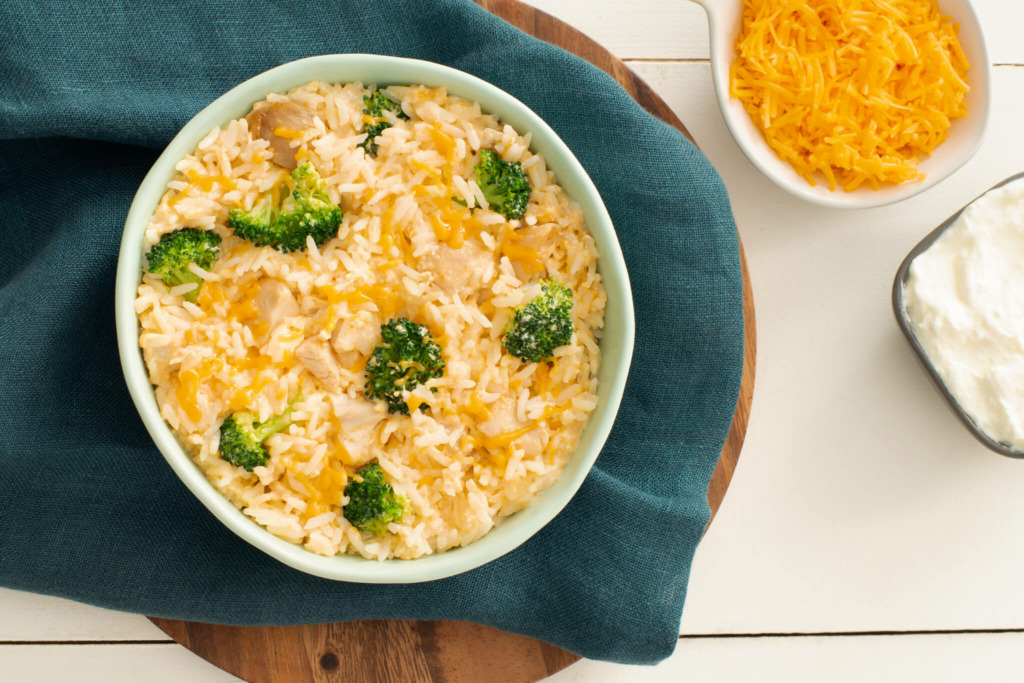 For a mix of sweet and savory, use up that last bit of pumpkin puree along with your turkey in this Pumpkin Curry Turkey Soup with Rice for a delicious and filling new way to repurpose your favorite holiday foods in a cozy bowl!
Go International
While Thanksgiving is a North American holiday, there's no reason you can't use that leftover turkey and Minute® Rice to create some of your Asian or Mexican favorites with a Thanksgiving twist. This Turkey Fried Rice is just as delicious as its chicken or pork counterparts and makes perfect use of any turkey and corn you may have left. Make it with Minute® Jasmine Rice and you've got a delicious lunch or dinner that's ready in just minutes. Alternatively, you can also cook your own non thanksgiving traditional domestic favorites, for example check out this recipe for Red Beans and Rice.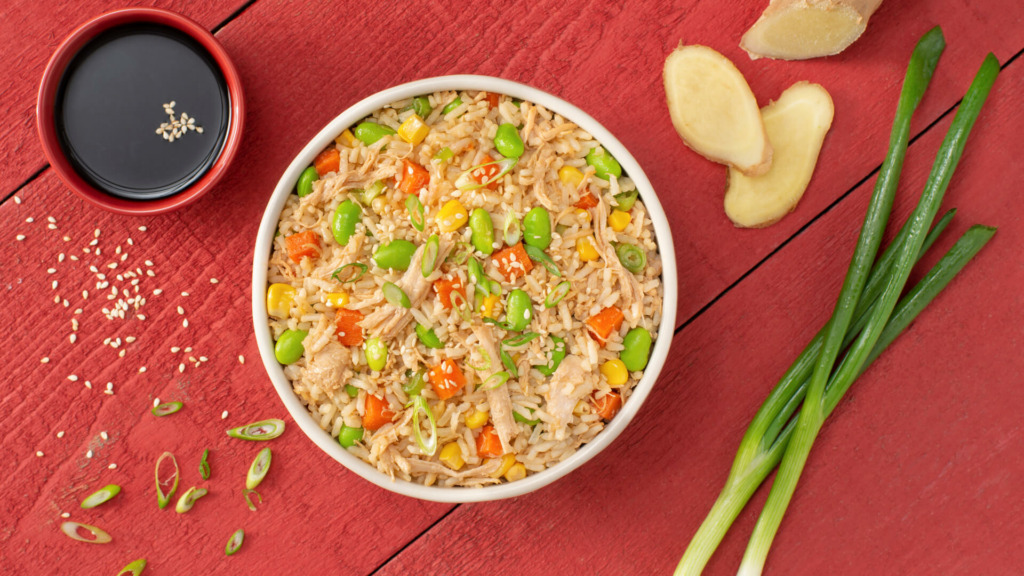 Enchiladas anyone? We bet you've never considered a Thanksgiving twist on this Mexican favorite, but we've got to tell you, these Turkey Enchiladas are a tasty way to repurpose those leftovers. All you need is turkey, gravy, stuffing, and cranberry sauce and you've got a delicious new dish to try! Warm up your favorite corn or flour tortillas and get to filling and rolling up. Once that's done, top with warm gravy, cheese, and cranberry sauce and you'll wonder why you'd never tried this before!
Thanksgiving Tossed Salad
After a filling meal, you might just be reaching for a lighter rice salad! So, put that tangy, leftover cranberry sauce to good use as the perfect dressing for a Thanksgiving-inspired Kale, Turkey and Brown Rice Salad with Cranberry Dressing. With a hearty base of Minute® Brown Rice, crunchy kale, and some added protein with your leftover turkey, you'll be surprised at just how perfect this salad is with its fall colors and flavors.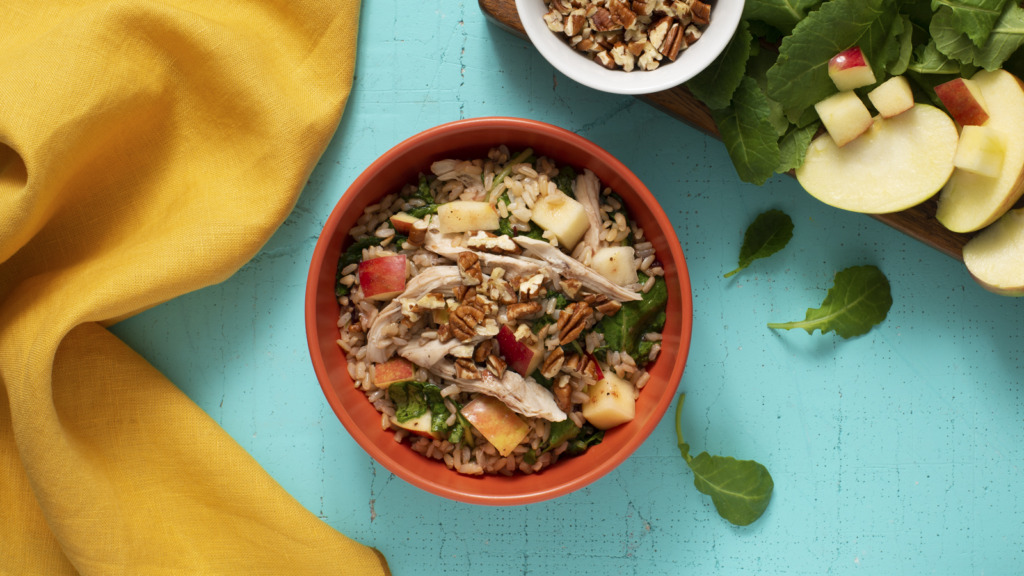 You can also skip the turkey meat altogether and try this light and refreshing Thanksgiving Salad with Arugula, Rice & Quinoa. Made with harvest flavors like butternut squash, dried cranberries and leafy arugula drizzled with a maple syrup vinaigrette, this dish is a great addition to your Thanksgiving table or a light meal to enjoy with leftovers.
Simple Dessert
One of the smaller dishes on your table that might often be leftover is the cranberry sauce, and this recipe for Jasmine Rice and Dried Cranberry Cookies makes use of that extra sauce for a tasty treat you can enjoy fresh out of the oven or freeze for later.
No matter what leftovers you have after this Thanksgiving holiday, you can create simple and delicious new meals like this Mexican rice recipe with your favorite Minute® Rice and what you have on hand. Get creative and eat amazing meals for an entire week after!