When autumn and winter weather roll around, the chilly temperatures have us craving recipes with fall flavors and comfort foods to keep us warm and satisfied. But don't think that a delicious dish of comfort food has to be difficult or time-consuming. With a little help from Minute® Rice, you can enjoy perfectly delicious and comforting meals to cozy up on the couch with or take with you.
From warm and hearty soups to loaded casseroles to a good old fashioned pot of chili, you can be sure to stay warm with some of these quick cooking comfort food recipes.
1. Warm and Hearty Soups
Nothing warms you up from the inside out like a home cooked soup made with Minute® Rice and your favorite protein and veggies for a simple, filling and satisfying meal.
This Hearty Rice Minestrone Soup is loaded with fragrant Instant Jasmine Rice, cannellini beans, tomatoes, carrots, kale, and chili flakes to really kick up the heat. The best part, all you need is 35 minutes and this soup is ready to enjoy!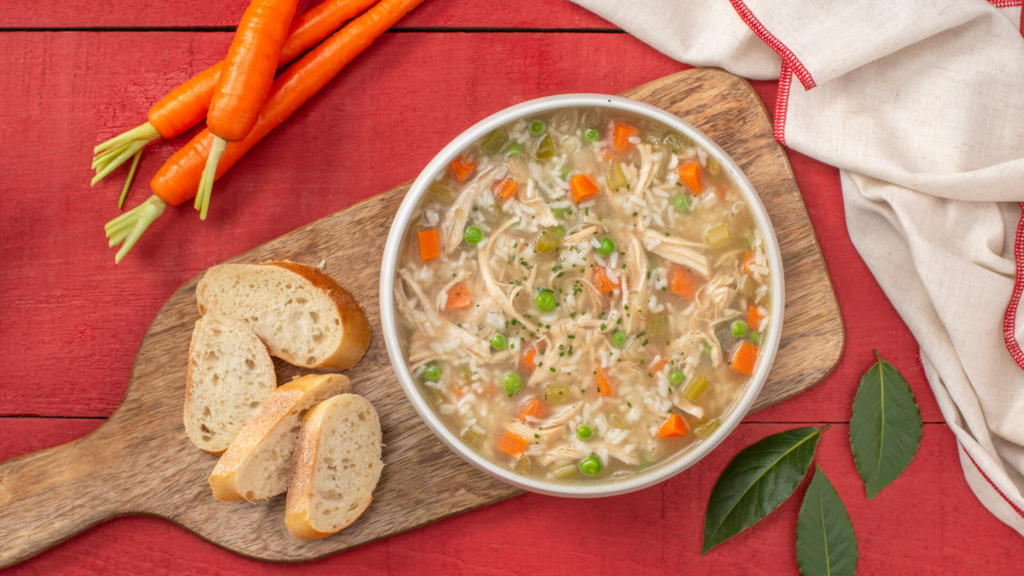 As the fall season continues, we can all appreciate a great Thanksgiving leftover recipe and this Leftover Turkey Soup is perfect for making use of all that extra tasty turkey. This simple combination is made with fluffy Instant White Rice, leftover turkey, peas, carrots, and turkey gravy and you'll love it so much you'll find yourself making it again well after the holidays.
2. Cozy Casseroles
There's nothing quite like a warm casserole straight out of the oven on a chilly day! The best part about casserole comfort foods? All you need to do is toss your ingredients together and let your oven do the work while you cozy up in your favorite blanket and relax.

Craving a comfort food classic? This Super Easy Tuna Casserole is made with just a few simple ingredients you likely already have in your pantry and takes just 25 minutes to make. The irresistible creamy and cheesy flavor is what warm and cozy comfort food is all about. You can easily mix up a casserole recipe like this one by using chicken or turkey instead of tuna, and carrots or broccoli instead of peas for a simple way to create a completely new dish with just a few easy swaps.
Or, use a shortcut version like this Tex-Mex Casserole made with Minute® Ready to Serve Southwest Pinto Beans and Rice, shredded chicken, cheese and crushed tortilla chips all ready in 5 minutes! Looking for a vegetarian twist? Try our eggplant parmesan recipes.
3. Comfort Food with a Spicy Kick
Comfort would certainly not be complete without chili! This Vegetarian Chili recipe is the definition of a Fall comfort food. Made with Minute® Ready to Serve Rice, Cheddar cheese, tomatoes, and jalapeno, this dish is not only ready in just minutes, but it features just enough of a spicy kick to really warm you up on those extra cold days.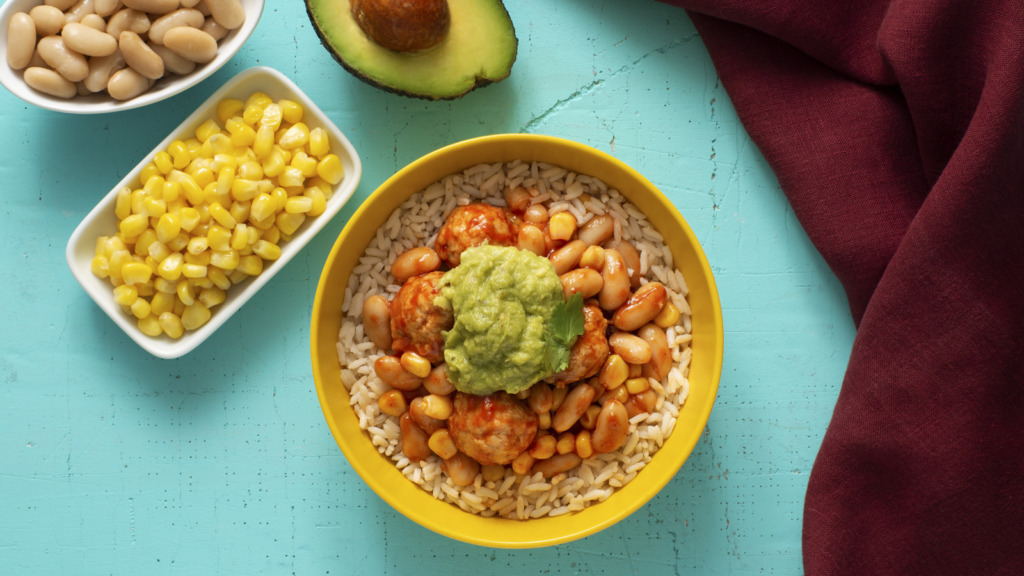 Like your chili with a little protein? This dish of Turkey Meatball and Chili with Rice is a tasty new way to enjoy chili with enchilada sauce, corn, beans and rice all ready in just 10 minutes.
If you're more a fan of comforting corn, try this Creamed Corn and Jalapeño Chicken Rice for a quick and delicious kick for any weeknight meal or lunch on the go prepared in the microwave.
Try a southern classic and learn how to cook red beans and rice with Cajun seasoning and hot pepper sauce! Substitute a spicier pepper for bell pepper if desired.
For an Asian dish why not try this Fried Egg on Rice recipe?
Alternatively, why not just add chili or hot sauce to your favorite Chicken and Rice recipe?
Can't get enough spice? Nothing says southern comfort food like a flavorful and spicy jambalaya and this 15 Minute Jambalaya does not disappoint. This flavor-packed dish is perfect for the coldest of days as is made with turkey sausage, Minute® White Rice, tomatoes, and your favorite hot sauce so you can choose just the right level of heat.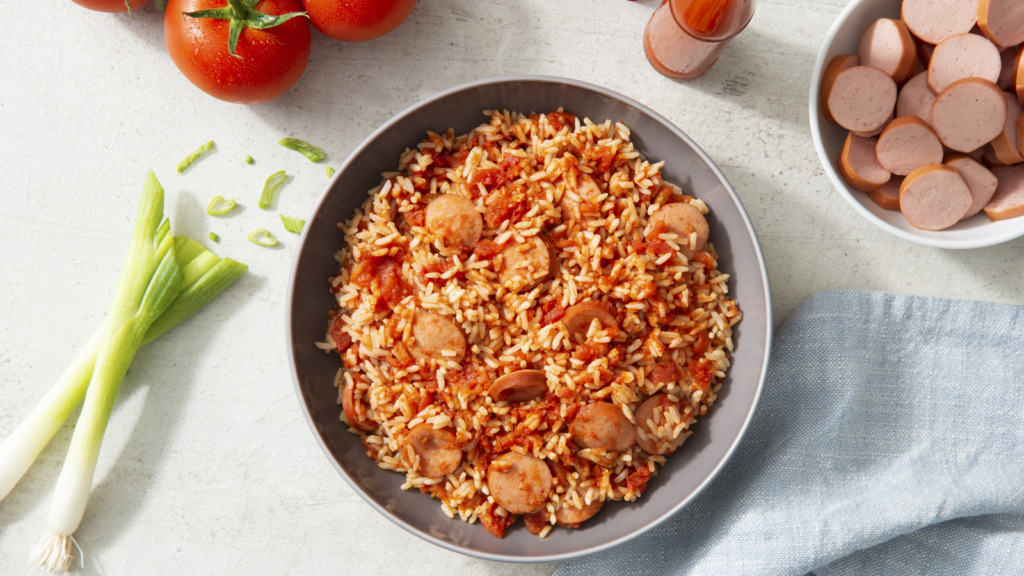 4. Something Sweet
Of course, warm sweet treats are also perfect for enjoying when the temperatures drop. This classic Baked Rice Pudding is perfect as a dessert or sweet midday snack, this simple and tasty recipe offers those classic rich and creamy rice pudding flavors you love and is ready in just 35 minutes. Once cooled, make sure to garnish with almonds, mint leaves and whipped topping!
Whether you already have your favorite go-to comfort dishes to get you through the cold season, or you're looking to try new ones, you can be sure that Minute® Rice has the perfect grains and endless recipes to keep you well-fed, warm, and cozy. Which of these will you try first? Let us know how you #RiceYourWay by sharing your recipe creations!