There's no doubt, life can get pretty hectic and many times it's easier to make poor food choices when you just don't have the time or energy to put something together. But, what if we told you there was a way to enjoy quick, filling and delicious meals during short meal breaks just using your microwave? That's right, we've put together a list of a few recipes that you can make in the microwave using quality ingredients and a little creativity! After all, you work hard and you and your family deserve delicious, satisfying meals.
Microwave Magic
This seemingly simple tool, found in almost every home and breakroom, is actually the key to helping you make filling and satisfying meals in less time! Wherever there's a microwave, whether at the office, school dorm room or in your kitchen, all you need are a few ingredients and Minute® Ready to Serve Rice, which heats up in as little as 1 minute or 90 seconds for our slightly larger cups! They're easy, versatile, tasty and perfect for your busy, on-the-go schedule! Oh, and you can eat right out of the cup, so you can save on clean up.
How does it work? Simple:
Remove the film completely from the Ready to Serve Cup.
Place cup in the microwave.
Heat on HIGH for 60-90 seconds (depending on the product).
Stir & serve immediately. Enjoy!
Meal Combos
Whether you're a fan of chicken and rice dinners, Asian dishes, or hearty tex mex meals there is a recipe idea waiting for you! Check out a few of our favorite meal combinations that you can make with just a few ingredients. Make sure to check out our microwavable dessert idea too!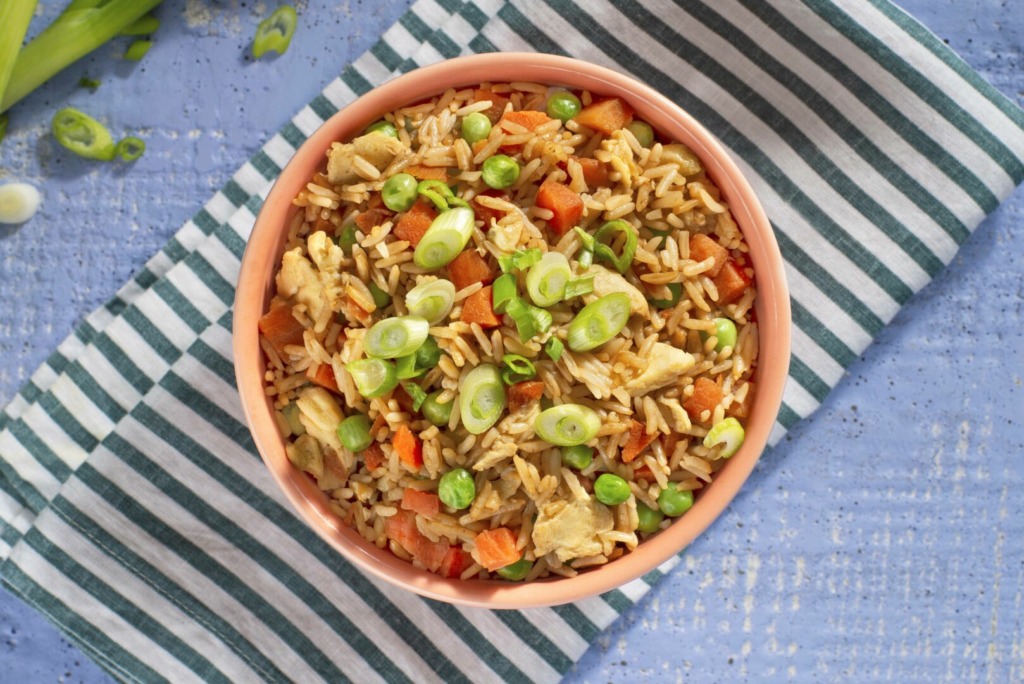 Chicken and Rice and Everything is Nice
A tried and true combo that is always sure to please is chicken, rice, and veggies. This Quick Chicken and Veggies meal is a perfect option for those hectic days after work or a long day of running errands. Made with Minute® Ready to Serve Chicken flavored rice, pre-cooked chicken breast, and fresh or frozen green beans, squash, and your favorite store-bought herbed vinaigrette, you're just a quick pop in the microwave and a quick stir away from enjoying a hearty meal that is the perfect serving size for one and loaded with delicious flavors. Need to feed a family? No problem, simply double or triple the recipe!
This recipe is not only quick and easy but you can customize to your liking:
Use those leftover grilled vegetables from your weekend BBQ
Toss in shrimp instead of chicken
Substitute the vinaigrette with your preferred dressing
Asian Dishes
You'll never have to call your favorite Asian takeout restaurant again once you discover this recipe for Microwavable Fried Rice! That's right, in less than 10 minutes you can enjoy a serving of fried rice with all of your favorite flavors. Simply combine Minute® Ready to Serve Cilantro & Lime Jasmine Rice with savory sesame oil, soy sauce, frozen veggies, ginger an egg and ginger! Make it even heartier, by tossing in pre-cooked shredded chicken or another protein of choice.
Don't Mess With Tex-Mex
If you're a fan of bold Tex-Mex flavors, this Mini Casserole is sure to please! Featuring our tasty Ready to Serve Southwest Pinto Beans and Rice, shredded chicken, green chilies, tortilla chips, Cheddar cheese, avocado, and sour cream, you won't believe how many delicious flavors you can enjoy in such a quick and simple dish. Just prep and pack your ingredients the night before and, you guessed it, pop it in the microwave at lunchtime.
A restaurant-style meal in just minutes and the perfect single serving makes portion control that much easier! Just be ready for a bit of food-envy coming your way from the co-workers.
Love Tex-Mex flavors but looking to switch things up? Add in a bit of corn, ranch dressing and some salad greens and you've got yourself a BBQ Rice Bowl.

Meatless Meals
Meatless Monday just got a whole lot easier with these microwavable Italian-style Stuffed Peppers that are completely meat free! Made with your choice of bell pepper stuffed with Minute® Ready to Serve Garlic and Olive Oil Jasmine Rice tossed with fresh or frozen veggies, store-bought marinara sauce, shredded mozzarella and Parmesan.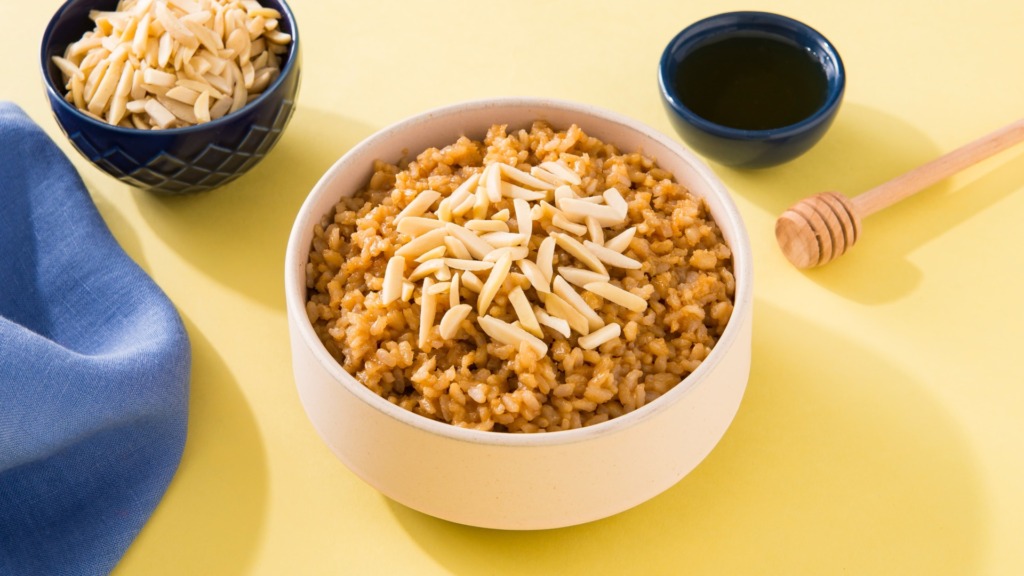 Sweet Treats
Whether you're in the mood for a sweet snack, or just need a tasty dessert after a savory meal, we've got you covered. It doesn't get any easier or more delicious than this Peanut Butter and Honey Rice made with Minute® Ready to Serve Brown Rice, creamy peanut butter, and sweet honey. Made with three simple ingredients, enjoy it as a quick and easy pick-me-up at the office, or a quiet time at home to take a sweet and tasty break from the world.
Check out our recipe selection for more of our quick, easy and delicious microwave meals to keep your weekly lunch rotation interesting! Or for something a bit different, take a look at one of our red beans and rice recipes or a Mexican fried rice dish.