Minute® Rice is excited to introduce our newest rice varieties. Now you have even more options to choose from! Our newest additions include a fragrant Instant Basmati option as well as Spanish Rice Cups and Butter & Sea Salt Jasmine Rice Cups.
It can be challenging to find the time to prepare a decent meal for yourself when you have a busy day balancing work and home life. This is where Minute® Rice microwavable cups come in handy. Making yummy rice has never been so quick and easy.
There is no shortage of fast and simple meals that can be produced with these rice cups, making them ideal for eating at home or on the road. With our new rice options, we have created amazing recipes that we think you're going to love. They are guaranteed to have you and your family leaving the table feeling happy and full.
Check out our Where to Buy section of our website and don't miss out!
From casseroles to salads to meatballs to tostadas, our newest flavors span a large horizon of culinary bliss. Without further ado, let's dive in and take a look at all the newest flavors that Minute® Rice has to offer.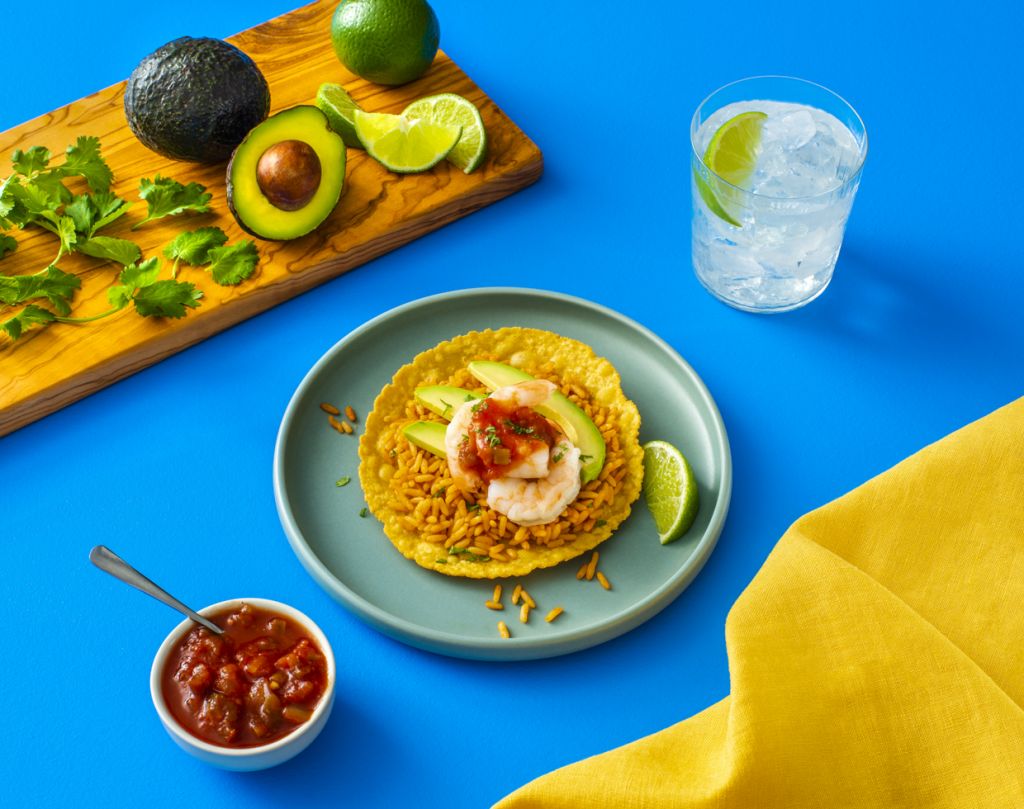 How to Cook Minute® Microwavable Rice Cups
If you find yourself in a hurry but still want a quick delicious meal, then Minute® microwavable Rice Cups are a must. They can be prepared in just 1 minute. In no time at all you will be enjoying a perfectly blended mixture of flavors. Whether you decide to prepare them in the microwave or on the stove, both ways are simple and easy.
Savory and Seasoned: Recipes Made With Spanish Rice Cups
Our Microwaveable Spanish Rice is a savory blend of tomato, garlic, and onion. This authentically delicious rice is perfect if you are craving a Mediterranean or Mexican style dish.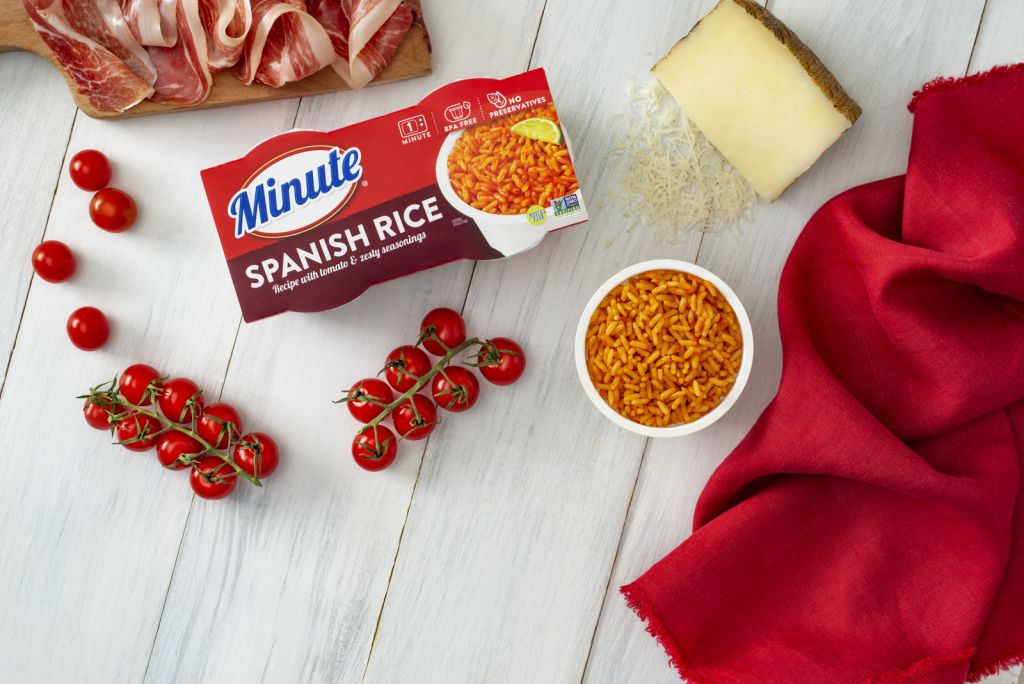 Spanish Rice and Seafood
Spanish rice tastes delicious on its own, but paired with shrimp recipes it adds a whole new exciting spark. Take our Shrimp Tostada for example. Ready in only 15 minutes this shrimp recipe adds exciting twists like salsa, cilantro and creamy avocados.
The Spanish Garlic Shrimp has a bit more kick with red pepper flakes, garlic and paprika. In a total of 10 minutes, you will feel like you've traveled to the Mediterranean and back.
Meat Lover Mains
If you're in the mood for meatballs then you're in luck: these Spanish Meatballs make for a quick and easy meat lover's meal! For a fun and flavorful feast, pop some meatballs out of the freezer and serve them on a bed of Spanish microwaveable rice. Ready in only 15 minutes, our Hamburger Rice Casserole is another quick weeknight meal.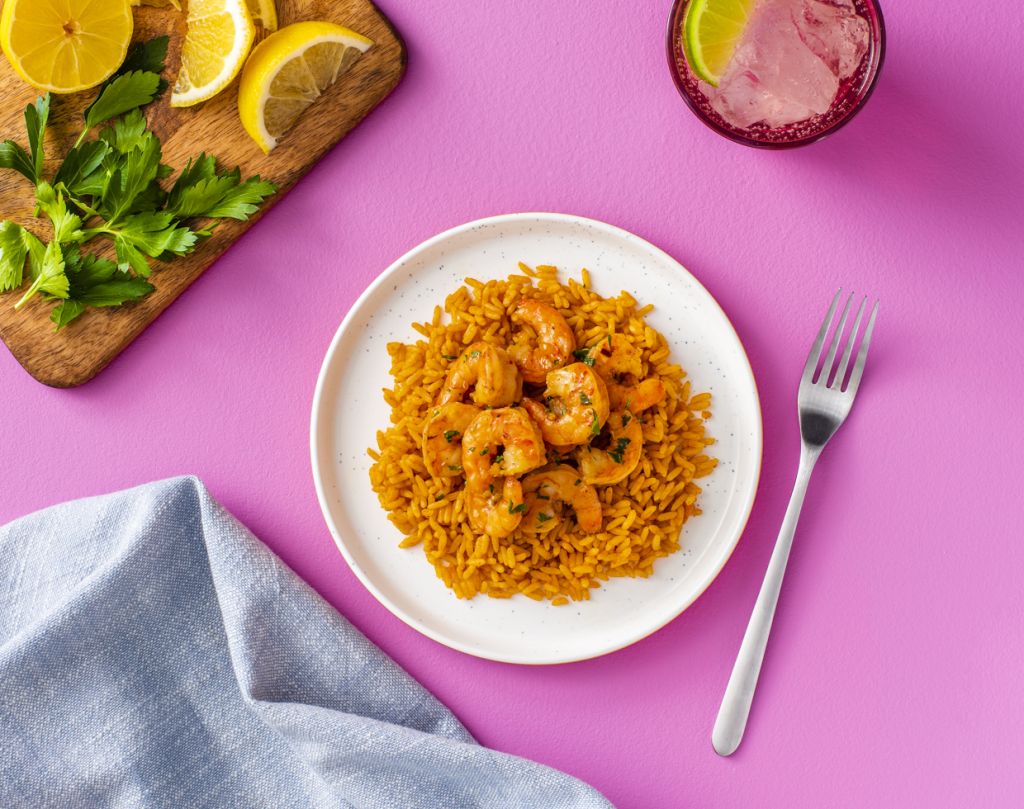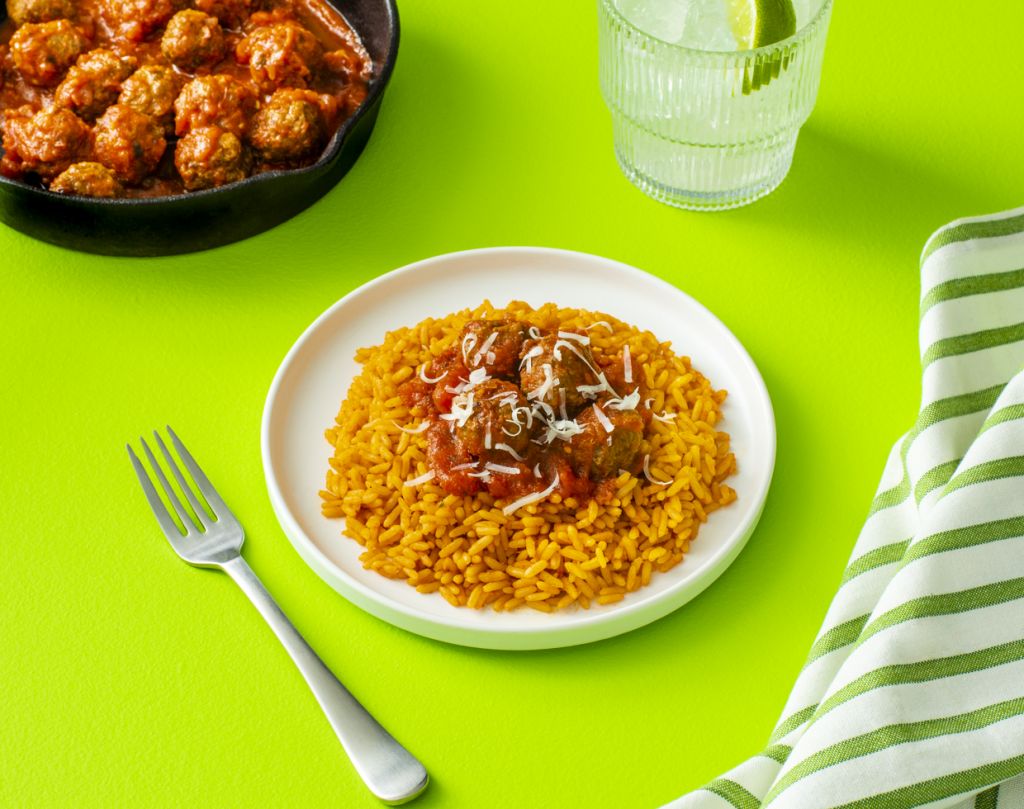 Subtle Yet Satisfying: Butter & Sea Salt Jasmine Rice Cup Recipes
Our Microwaveable Butter & Sea Salt Jasmine Rice Cups has an irresistible flavor pairing that you never knew you were missing! With those buttery flavors and just the right amount of salt, these cups are a delectable option for any evening of the week. Treat your senses to this unique combination by using this variety as a side dish, quick supper or a snack.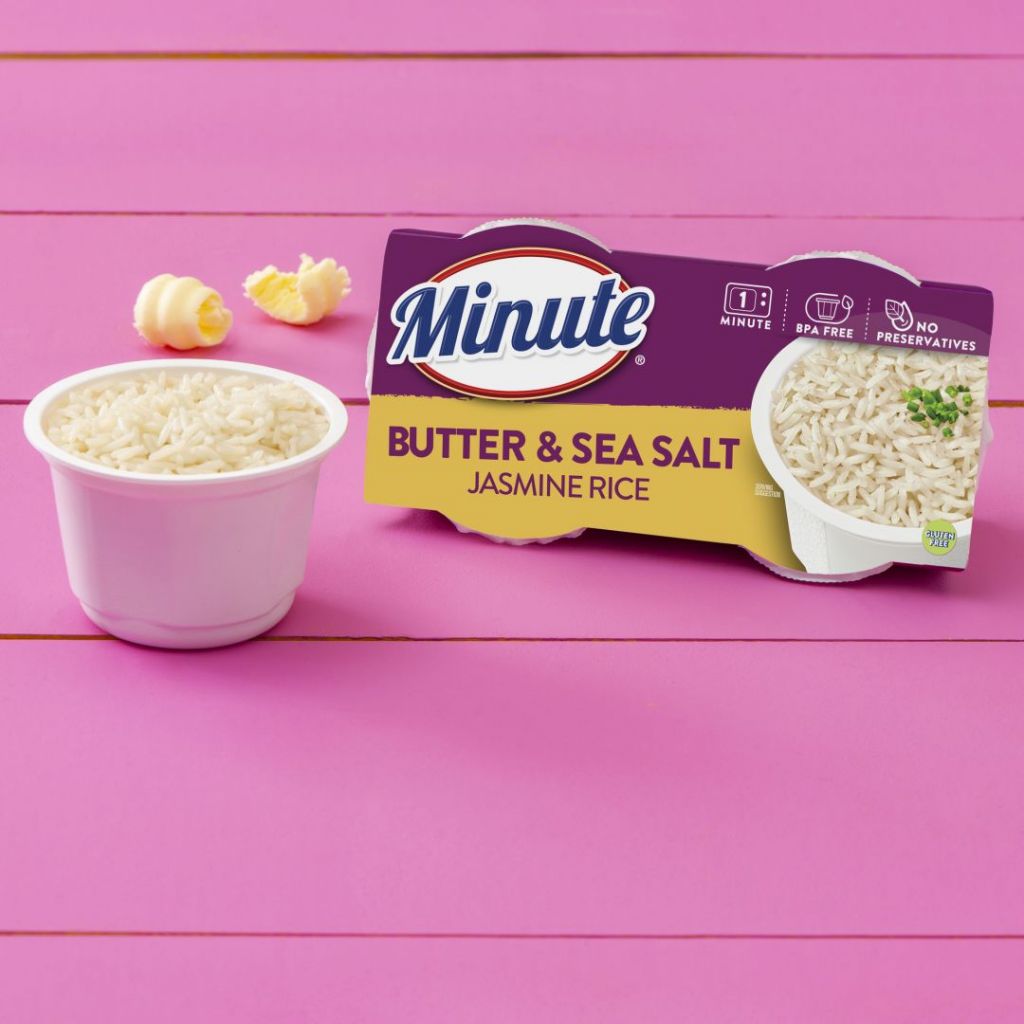 Something on the Lighter Side
For a fresh and delicious salad option, go green! This seasoned rice gives your meal an extra punch. What are you craving?
Tangy: Our Green Apple and Ginger Shrimp Salad is packed with flavor and will be on the table in 7 minutes or less. The interesting flavor combo of the rice, green apple and shrimp is like nothing you have ever tasted before. You will undoubtedly be asking for seconds.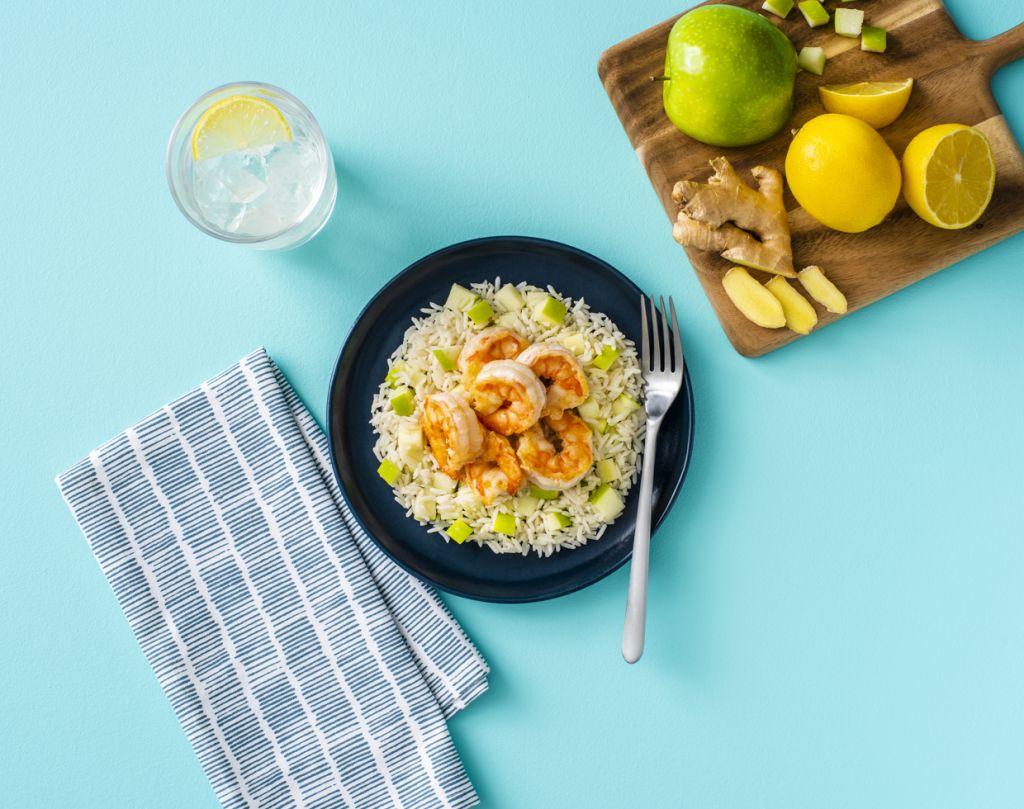 Sweet: Our out-of-this-world Caramel and Balsamic Pear with Cinnamon can be used as a quick side dish or yummy dessert. Ready in only 7 minutes, this unique sweet treat will leave you feeling happy and full.
Cilantro & Lime Jasmine Rice Microwaveable Cups: New Size, Same Delicious Flavor
The same amazing rice that you know and love now comes in a more convenient size:
our delicious Minute ® Cilantro and Lime Jasmine Rice Cups now comes in a 2 pack for double the fun! These instant rice cups contain the same delicious rice as our 7 oz package – just a little bit more of it so you can make more Cilantro and Jasmine Rice Recipes.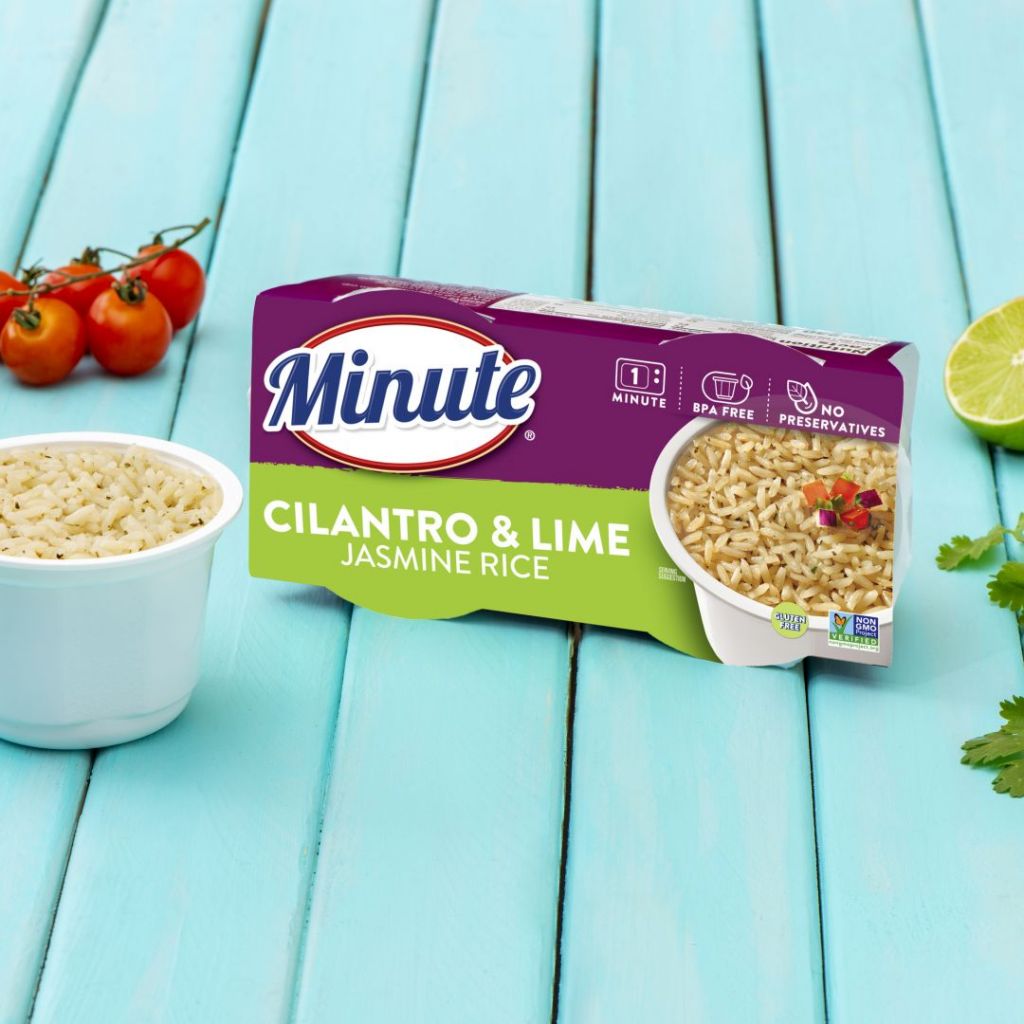 Rice Recipes With Instant Basmati
Use Instant Basmati Rice to enjoy quick and delicious rice with a fragrant, nutty flavor and fluffy texture. This rice is excellent for serving with soups and curries for the whole family or as a filling dinner for one.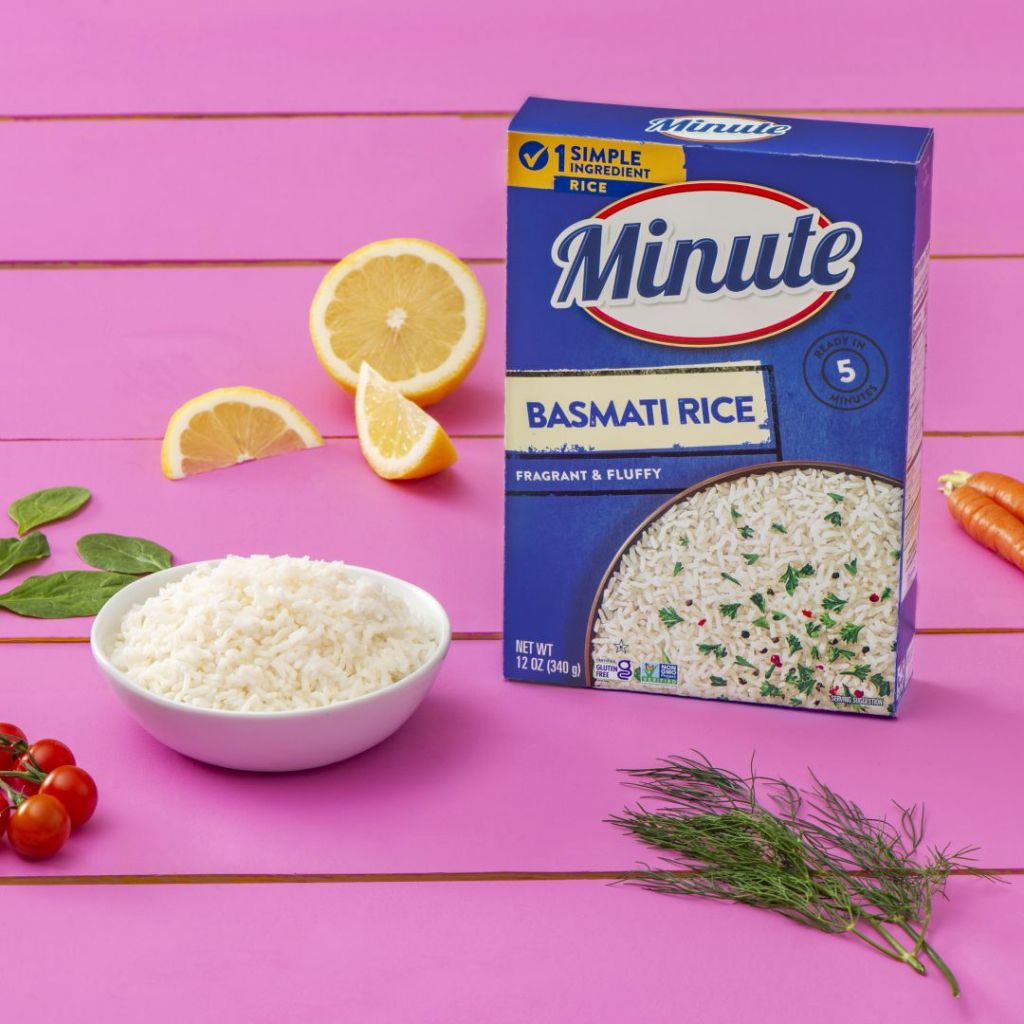 Chicken
If chicken is on the menu, then we have two fabulous new recipes for you to try. Our Lemon Feta Chicken is made with our basmati rice, chicken breast, onion, Greek seasoning, feta cheese, basil leaves and more. Ready in only 20 minutes, this quick and easy choice will be one that the whole family can get behind. Don't forget to check out our Orange Fennel Chicken recipe. This amazing meal is ready in less than 15 minutes, and it will be worth it!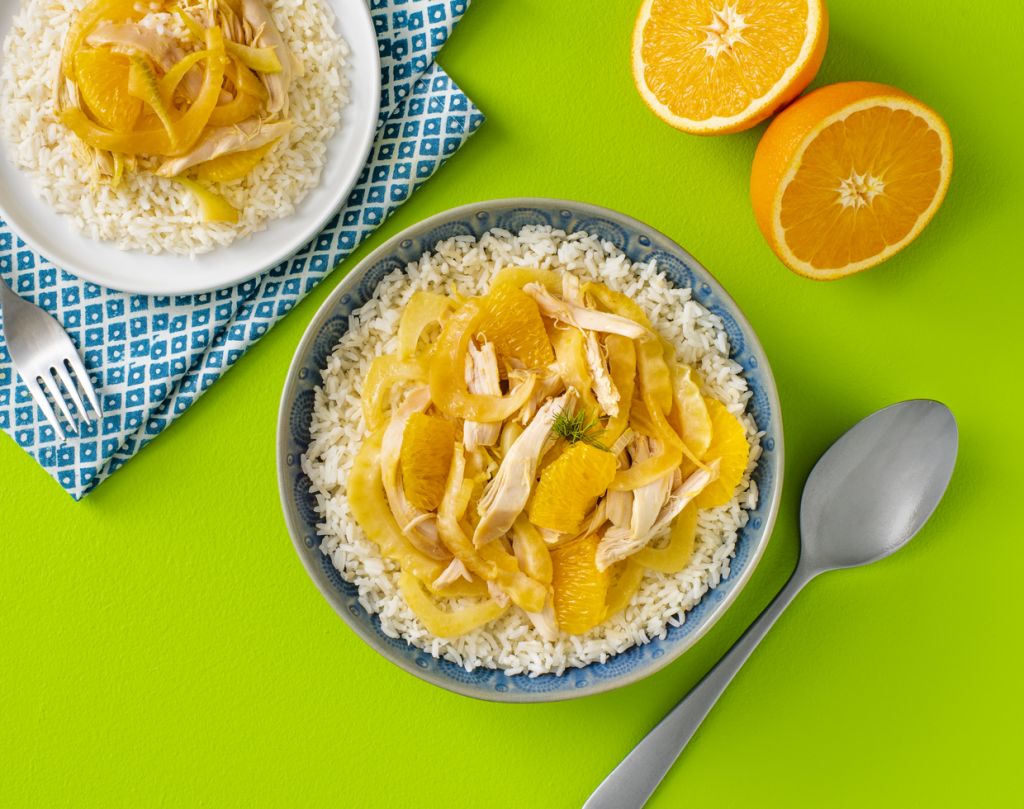 On the Sweeter Side
If you enjoy the sweet and salty combo then we have the perfect new recipes for you. With our Almond Vanilla Rice with Oranges, you get sweetness from vanilla and honey as well as a satisfying saltiness from the almonds. Plus, this delicacy is ready in only 6 minutes! Satisfy those sweet urges and try our Basmati with Apricots, Walnuts, Yogurt and Honey that has just the right amount of sweet.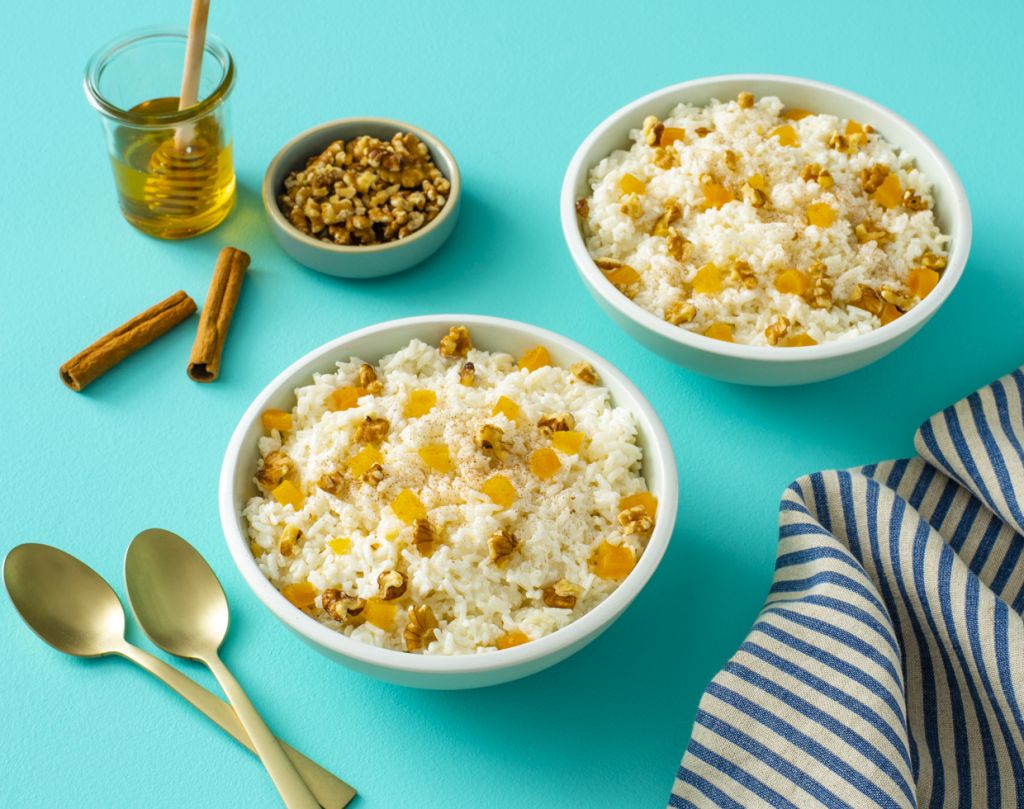 Any great meal begins with Minute® Rice on the stove, in the rice cooker, in the microwave, or even straight from the cup.
For more tips, tricks, and recipes for cooking, see our Quick Tips page.