With the sun beating down and the temperature rising, you may be thinking about a coastal getaway. However, summer is also a great time to bring the flavors of the sea to your kitchen! No matter how busy you may be, there are plenty of elegant yet simple, time-efficient seafood dishes you can whip up in a flash! From fish filets to flavorful shellfish Minute® Rice has you covered!
Let us guide you through the best of our summer seafood recipes, so you can make your meal times memorable, whatever the occasion!
White Fish
What makes white fish such a great option during summer? It's light and refreshing, can be cooked in numerous simple ways, and is easy to find in various different forms.
Which White Fish Is Best?
Unlike salmon or tuna, which are considered to have a bit more flavor, white fish are a more neutral and mild option, absorbing all those yummy flavors of your dish. White fish cooks quickly, so it's a great option for those who have a busy schedule but want a delicious meal.
Cod is generally the go-to white fish because of its versatility. Cod is simple to prepare, and seamlessly integrates into a ton of recipes. With a dense, flaky texture, cod pairs well with herbs and spices.
As snapper is usually cut quite thin, they cook fairly quickly. Both nutty and sweet, red snapper is a popular variety.
Firm, flaky and moist, groupers also adapt to many different recipes easily — grilled, smoked, roasted or baked.
Halibut has a delicate flavor: this is a great option for citrus and spices such as tarragon, rosemary, fennel, and coriander. It's usually pan seared or grilled, but keep your eye on the filet because it's typically sliced thin so it is prone to overcooking.
Haddock is quite similar to cod, only a tad sweeter. If your dish is on the savory side, opt for this filet!
Any of these, along with flounder or pollock, are great white fish options. Just keep in mind that fresh fish doesn't have a long shelf-life. If your schedule doesn't permit you to buy and bake, opt for quality frozen white fish filets. After all, white fishes are mild in flavor, so as long as your dish is flavorful, you're more than covered.
This Fish with Bok Choy could be your go-to dish all summer long! With Brown Rice Cups and crisp bok choy, it's a recipe with relatively few ingredients – salt, pepper, butter, oil, grated ginger and soy sauce – that results in a truly mouthwatering meal!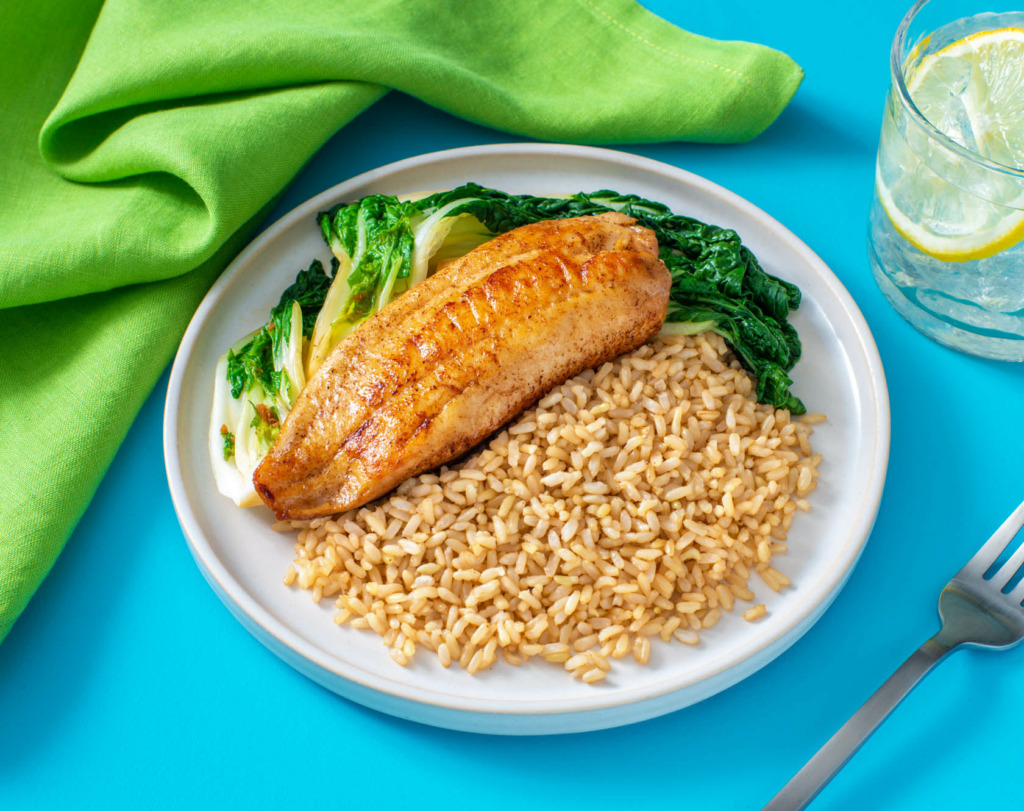 Crab
Summertime is the peak season for many crab varieties, and since they're so delicious, you're in luck! Crab is one of the simplest seafoods to add to dishes because of the straightforward prep required. It only takes a few minutes of boiling to be ready, or alternatively, you can buy ready-made crab sticks, dice them up and add them to dishes. What's more is that crab is ideal for outdoor gatherings from garden parties to picnics at the park! That's because it peaks in summer, is finger food friendly, and rich in color meaning it's great for presentation.
Choosing Your Crab
Customize just how creamy this dish is! After all, not all crab meat is created equal. The label lets you know what texture you should expect when you open the can.
Texture: If you want a smoother crab mixture to contrast the grains and crunch of the vegetables, reach for the cans that have a finer textured meat – those marked crabmeat. If you crave some chunky crab bits folded into your dish, choose the cans that contain unbroken crab meat – lump or super lump.
Flavor: Wild-caught crab tends to be a little more flavorful naturally, but sometimes those flavors don't work well with your recipe; on the other hand, farm-raised crab is more consistent. So if you want to make sure your favorite recipes turn out the same time and time again, you may want to use crab from a farm.
Freshness: Scoop the precooked meat – or imitation meat – right out of the can and directly into the bowl with your other ingredients. If you decide to go the fresh fish route, you'll get richer flavors but, depending on the recipe, you may need to cook and cool the crab before adding it to the mixture.
Imitation: Imitation crab does have seafood, just not crabmeat. It is finely shredded, so it works quite well if you are looking to make a creamier dish.
With fresh cucumber, diced onion, cherry tomatoes, chopped celery, ranch dressing and more, this Summer Crab Roll Rice Bowl with Basmati Rice Cups will be ready in minutes to keep you cool and satisfied during a long hot afternoon.
You can also mix it up in style with this California Crab Bowl with Jasmine Rice Cups, topped with mayonnaise as a flavor-booster.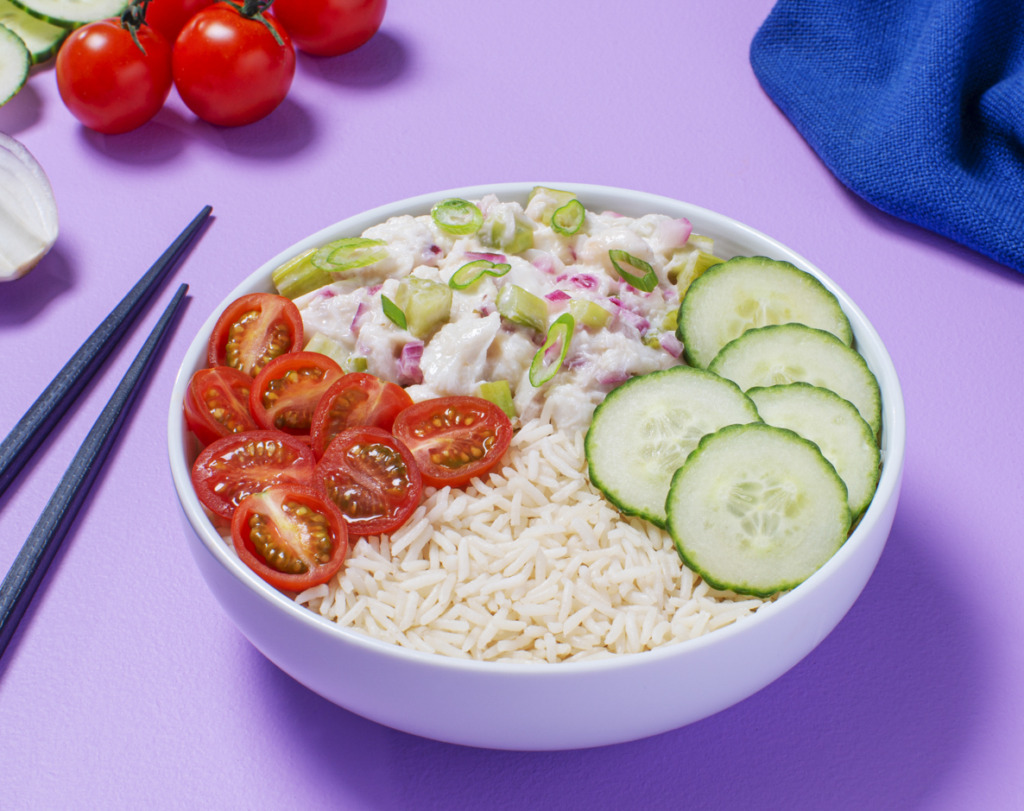 Tuna
So where to begin? How about by bringing in some Hawaiian flavors by preparing this Tuna Poke Bowl? Quick and easy to prepare, you can enjoy its tropical flavors from the comfort of your own home. Try adding some soy sauce to this dish for a classic Asian-style savory taste.
With fresh tuna, creamy avocado, and crisp green onions, you may want to prepare Poke Bowl one all year round! Or you can mix up your ingredients with this Tuna Ranch Salad! You can also throw in some chopped cucumber, red onions and cherry tomatoes to give this meal an extra refreshing Mediterranean-inspired twist.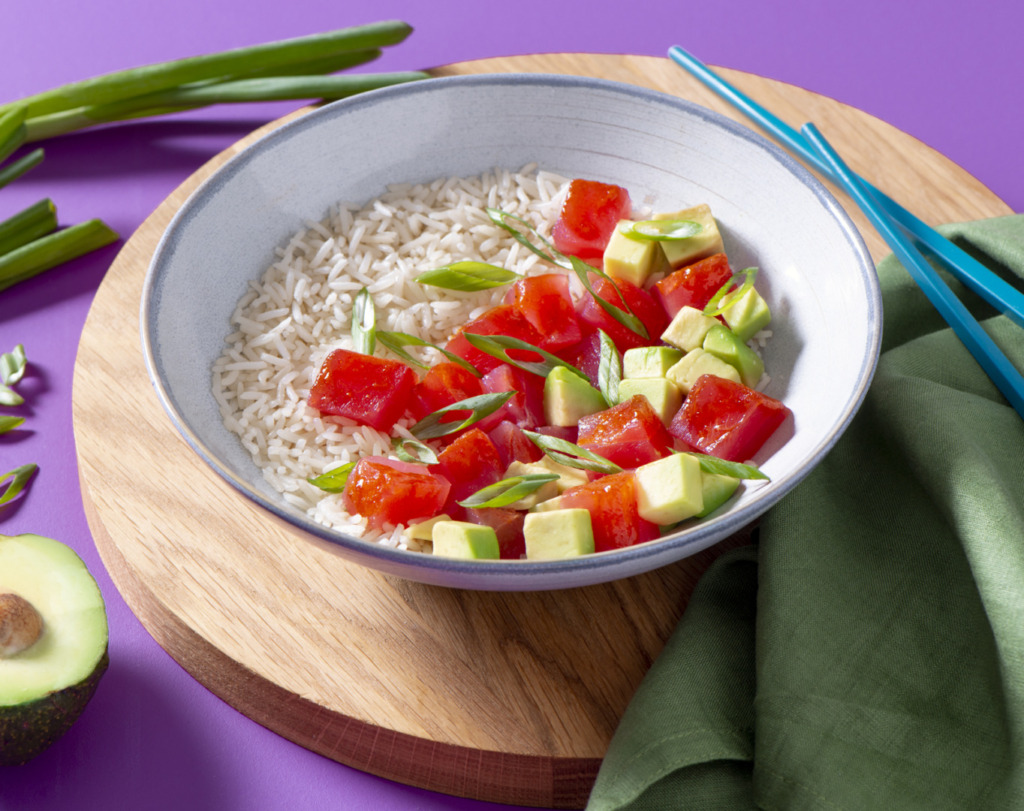 Shrimp
Shrimp is a popular, versatile and elegant type of seafood that not only makes dishes taste better, it also adds color and style to the plate! When your recipe tastes great and looks great, what more could you want?
Shrimp Mains
Shrimp and rice go together across a range of cuisines, including our own! This Cajun Shrimp Boil Rice is a Louisiana-style recipe that bursts with the flavors of cajun seasoning, smoked sausage, shrimp, lemon juice but is ready in a fraction of the time!
But if you feel like taking your taste buds out of the states this summer and over to the Mediterranean, try your hand at this Spanish Garlic Shrimp. You'll be surprised how quick and easy it is to put together a Southern-European-inspired dish that you can be proud of when you cook with Spanish Rice Cups!
If you're looking for something a little hearty, how does hot mozzarella cheese and bacon combined with jalapenos and shrimp sound to you? Try mixing it up with this Shrimp Jalapeño Poppers with Butter & Sea Salt Jasmine Rice Cups.
Shrimp Sides
If you're in need of a quick salad option, you can try this Green Apple and Ginger Shrimp Salad. Despite being made up of just a small handful of ingredients, it still manages to be packed with flavors such as avocado, salsa, spanish rice and lime!
Tortilla lovers can also get in on the action with this tasty combo of Spanish Rice packed with juicy shrimp, spicy salsa and creamy avocado. Once you've tried it, this Shrimp Tostada could be your new favorite!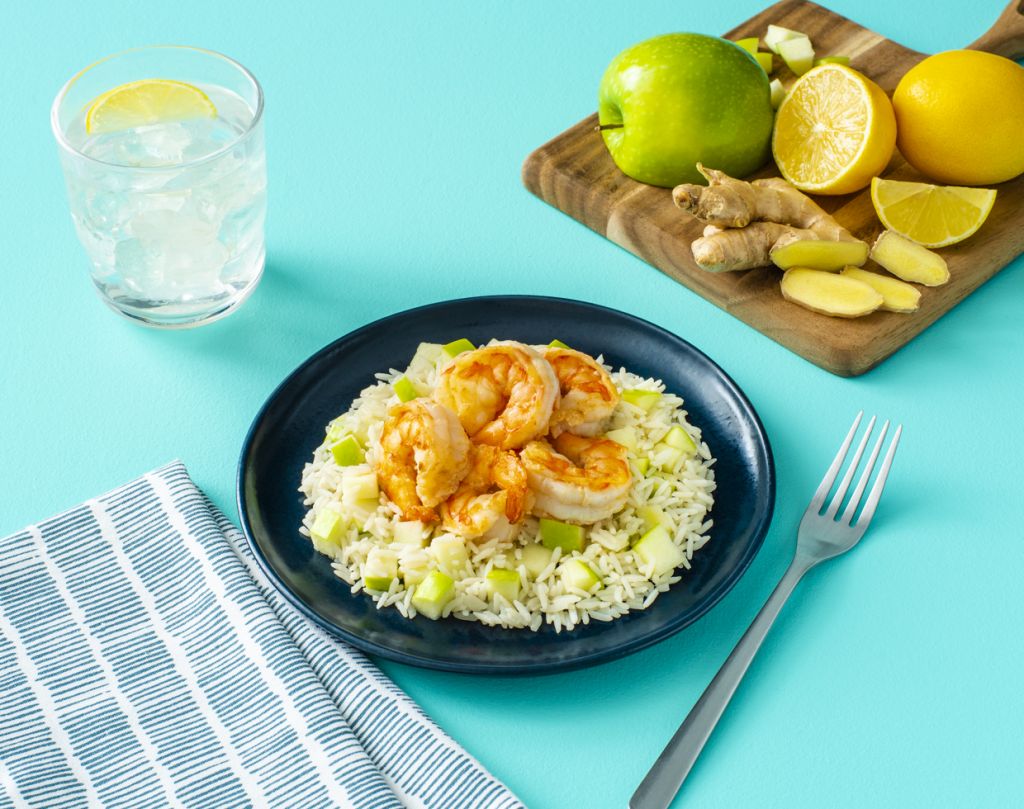 Salmon
It would be impossible to not mention salmon! This tender, moist and bright-colored fish never fails to satisfy when added to right dishes, and that includes summer seafood recipes.
Salmon Bowls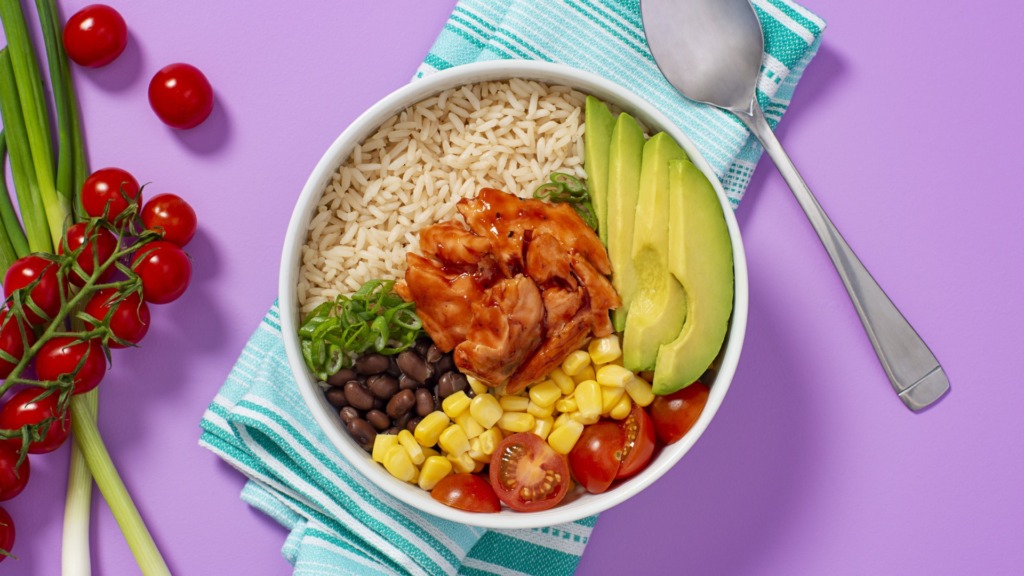 Salmon Salad
A sure way to get more greens into your diet is by preparing this Spinach and Salmon Salad. With radishes, vinaigrette and Jasmine Rice and Red Quinoa Rice Cups this quick and easy meal is a tasty and unique salmon and rice recipe
For more great recipes that you can cook up in no time, be sure to check out our quick tips.