Delicious Meals don't have to take all day. Your time is precious and you need filling food to be at your best. If you are looking for some shortcuts to simplify your life, then we've got you covered! From quick microwavable meals with creative ways to leftovers, Minute® Rice has a hack for you!
Read on to unlock the secrets to making fast, flavorsome meals for any time of day!
1. Skip The Stove
Whether you are living in a college dorm, staying in a hotel, don't have a stove, or simply don't have the time! No worries, there are plenty of delicious meals you can make with just the microwave. With our pre-portioned Microwaveable Rice Cups you have a flavorful meal at the ready in just 60 seconds, no stove required! What's more, they can easily be used in all your other favorite recipes!
You only need to hit the start button to make classics like this Microwaveable Egg Fried Rice and Cheesy Chicken & Wild Rice Bites. With just a few simple ingredients and a microwave-safe bowl, you'll have a delicious meal ready in just 6 minutes.
2. Use Pantry Staples
Whether or not we spend a lot of time in the kitchen, there are certain ingredients we never forget to grab during trips to the supermarket. Being resourceful means having a repertoire of handy recipes in your arsenal, so check out our guide to essential pantry ingredients to find out how best to use those pantry staples.
3. Bake in Batches
If something tastes great, why make enough for just one serving? Let's face it, there are weeks where kitchen time is in short supply, but neither can you bear the thought of a boring meal! Baking in batches is a great way to set yourself up with delicious meals while using up just a fraction of your precious time.
These tasty Rice Broccoli N' Cheese Cups make for a simple and wholesome meal in minutes. Bake a big enough batch and, before you know it, the following day's breakfast's already in the bag! And if you can't get enough of your ready-to-go bakes then get a load of these Hearty Bacon and Egg Breakfast Muffins.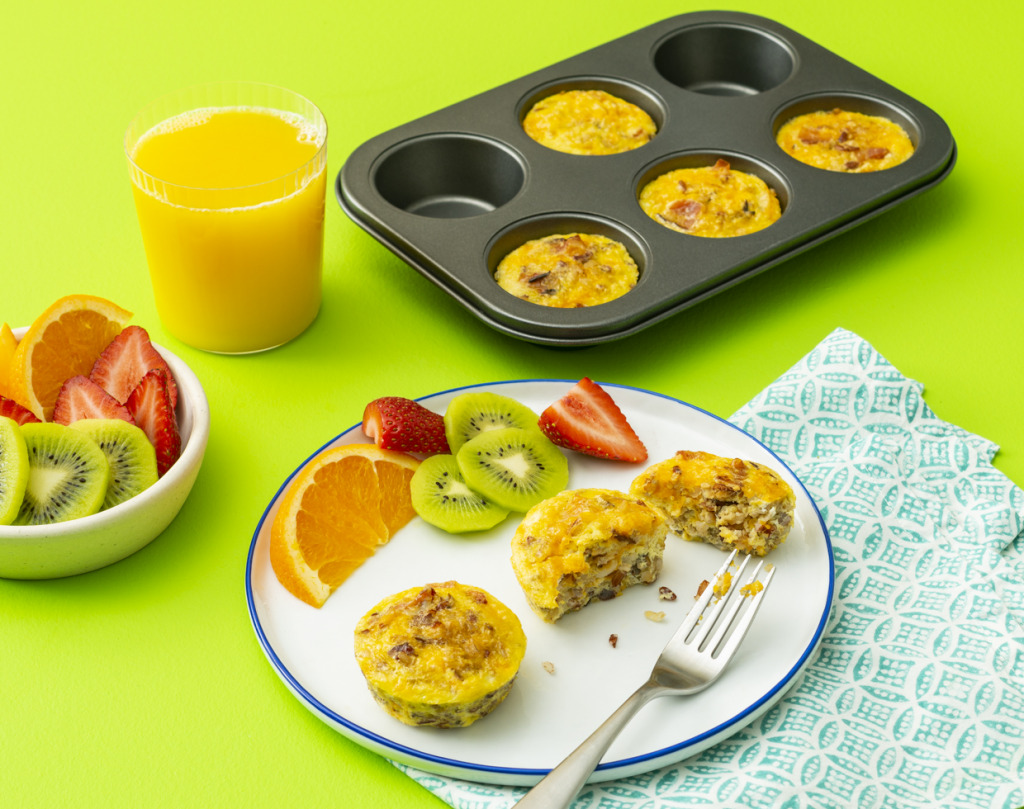 4. Plan the Night Ahead
Some days are unavoidably busy! Luckily, Minute® Rice can help out when it comes to planning ahead! From breakfast to party planning, we've got you covered.
Breakfast: Get ahead of the game with a breakfast that will set you off on the right foot from the get-go! Packed full of fruit and Organic Brown Rice Cups, this Breakfast Parfait will put a spring in your step first thing in the morning.
Snack: Magic up delicious muffins the night before with these Rice and Quinoa Muffins. With only 5 minutes prep time required, it's a stress-free snack hack you can't afford to miss!
Dessert: Perhaps you're expecting company in the evening but don't have a gap in your schedule for meal prep. Don't fret, this Rice Pudding with its delicious blend of raisins, eggs, yogurt and White Rice is a wholesome meal disguised as a dessert and easily preparable the night before!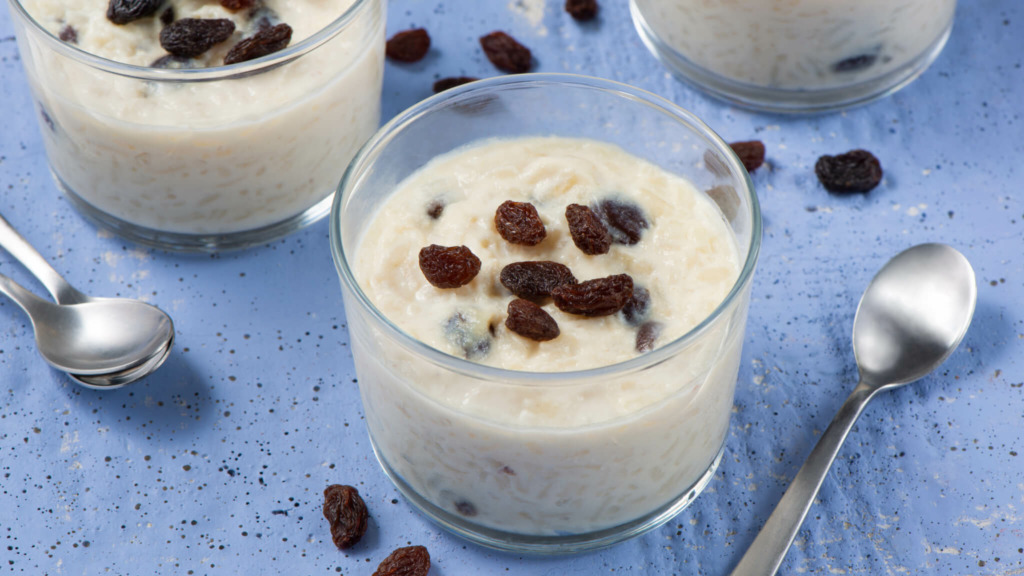 5. Prepare Grab and Go Snacks
There's nothing worse than finding yourself snackless on a hectic day. That's why having pre-prepared grab and go snacks for such days is essential. But not all snacks are made equal and busy days call for dynamic snacks with wholesome ingredients.
Add these recipes for Rice and Quinoa Granola Bars and Chocolate and Cranberry Rice Energy Bars to your snack repertoire and you'll be well-prepared for whatever the day throws at you!
6. Do Yourself a Flavor!
Sometimes the best way to transform your meal is to find a rice that adds its own unique flavor to proceedings. If you're craving something spicy, then these Jalapeño Rice Cups are the perfect place to start. Then for a Mediterranean twist, try these delicious Spanish Rice Cups, with tomato and zesty seasoning, it's sure to give your meal a flavor boost!
The potential of Microwaveable Rice Cups and all their flavors is limitless. To find out more about how you can incorporate them into your mealtime repertoire, read our handy guide to New Microwaveable Rice Cup Flavors.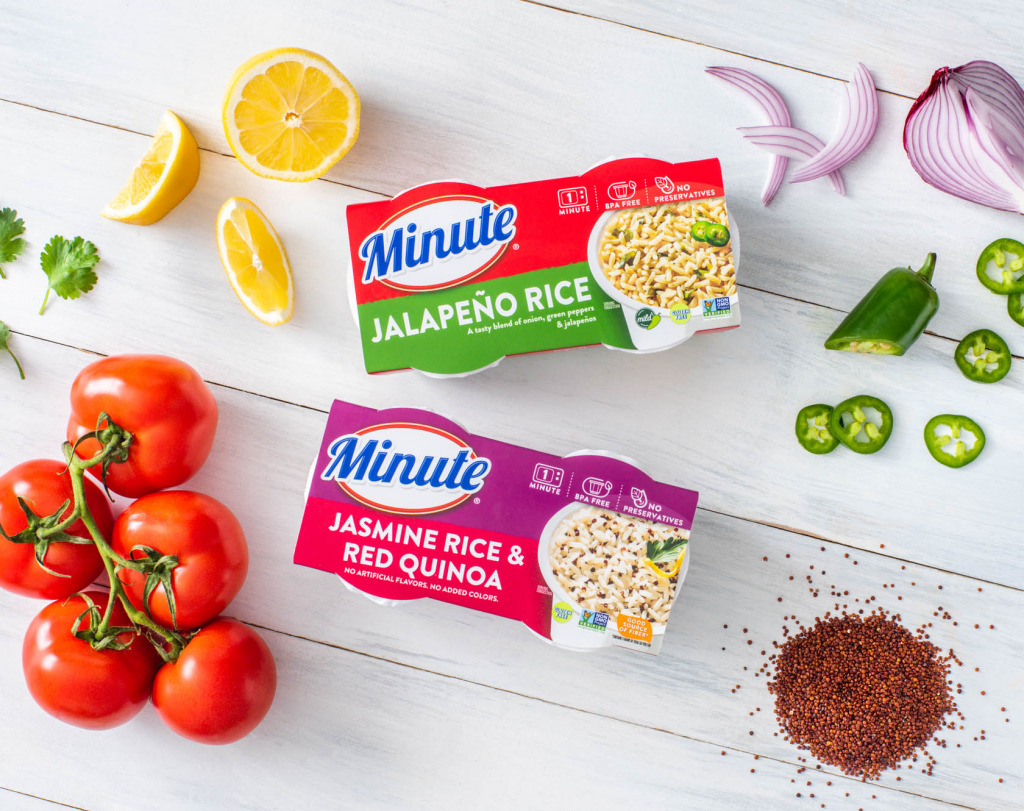 7. Repurpose Leftovers
Getting portions right is a science that's tough to perfect; that's why there are always leftovers to deal with. No one likes to toss perfectly good food into the garbage but sadly that's what often ends up happening. Don't fret! There is another way and that is to repurpose those leftovers!
What's more, leftovers are ideal for mixing it up! With Minute® Rice Mix it Up Meals you'll never be stuck for inspiration. Get a load of how leftover ingredients get transformed into delicious meals in minutes!
Bacon: Whether you've been making salads or omelets, there's often more bacon than you bargained for in the packet. Leaving it to go dry in the fridge is a tragic but not uncommon occurrence, but this Loaded Rice Bowl is a great way to put it to use.
Shrimp: It doesn't take much effort to imbue your meals with the flavors of the sea. Check out what a little leftover shrimp can do in this recipe for Shrimp Jalapeño Poppers.
Tuna: A humble can of tuna goes a long way when you mix it up with Minute Jasmine Rice and Red Quinoa Rice Cups, peas and peppers in this Tuna Ranch Salad.
Chicken: A Mexican twist to leftover chicken, this Chicken Burrito Bowl might even outdo the original chicken meal that created the leftovers in the first place!
Now that you've got these kitchen hacks under your belt, you can make the most of your time by cutting down on prep without missing out on the delicious meals you crave.