It's the end of another week and your fridge is full of leftover ingredients that need to be eaten up. Luckily, with Minute® Rice you can put those ingredients to use and enjoy a new meal each day of the week.
From salmon bowls to chicken lettuce wraps, we have some delicious – not to mention quick and easy – recipe ideas for repurposing all of that surplus. There are endless possibilities when it comes to lunch and dinner leftover recipes. Before we dive into those recipes, Minute® Rice has several tips on getting creative with leftovers.
10 Creative Ways to Use Leftovers
1. Create Leftovers Purposefully
Consider the potential uses of the extras while planning meals. It's a significant time and money saver: You can have the ingredients for a hearty soup or a comforting casserole later in the week if you prepare twice as many vegetables as you'll need for tonight's dinner or have roast chicken leftovers you'll have an easy meal later. Simply prepare twice as much rice as you need, you can even freeze extra rice for later.
2. Store Leftovers Smartly
Storage containers made of glass are transparent, reusable, and environmentally friendly. Use zip-top gallon bags for freezing that can be washed and reused. Label the contents with the date using a piece of tape.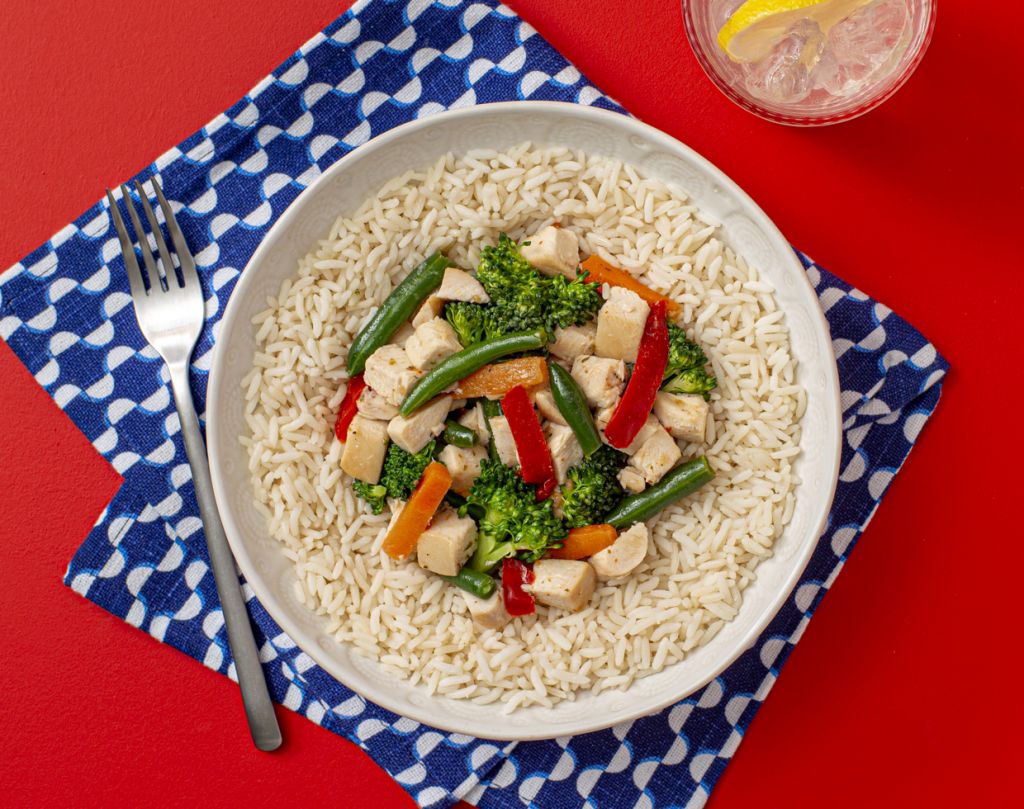 3. Have a Weekly "Leftovers Night"
If you frequently have leftover food in your fridge or freezer, make a weekly commitment to "eating down the fridge."
4. Think Ingredients not Leftovers
Make a frittata out of either leftover spaghetti or cooked vegetables. Instead of heading to the freezer, whip up this Quick Italian Chicken and Rice with last night's leftover veggie medley. Or, create a rice sauce that is loaded with vegetables by blending cooked vegetables with a can of whole tomatoes. Using leftover meat and vegetables, along with Minute® Rice, you can easily make burritos for a fun Tex Mex night. Flavor Tip: Serve with salsa and sour cream.
5. Make a Hearty Soup
Vegetables that you cooked, roasted, or grilled for a side dish one night can be turned into a soup like this Chicken Tortilla Soup the next. Blend the vegetables with 3 to 4 cups of chicken or vegetable broth in a blender, then reheat the soup in a pot. Add a little pesto, olive oil, or croutons to the soup's finishing touches before seasoning with salt and pepper to taste.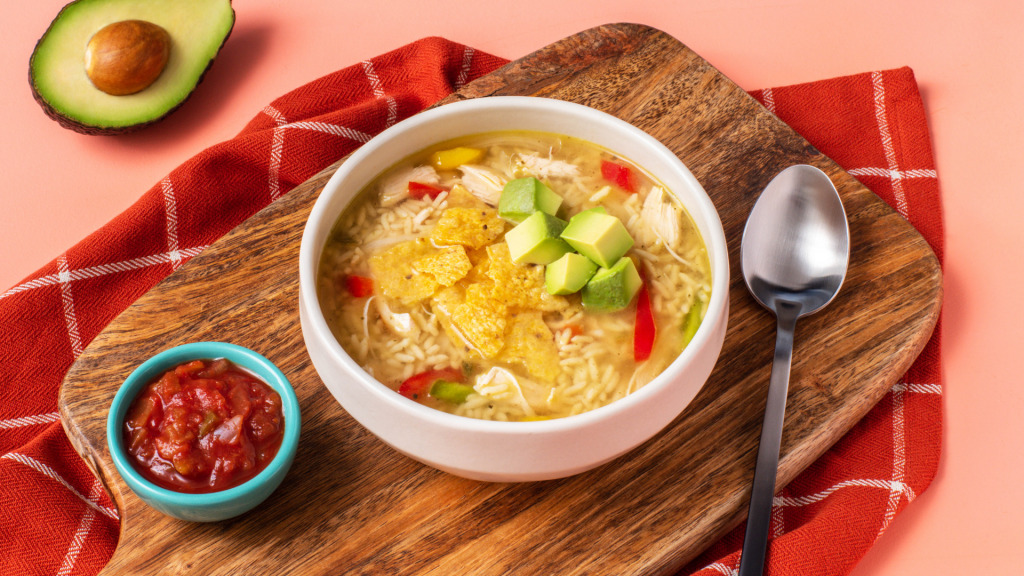 6. Salvage Stale Bread
If you've picked up fresh bread from a fine bakery, it starts to go stale after a couple of days; luckily, all is not lost. To revive a loaf of bread, wrap it up in a moist paper towel and put in the microwave for about 10 seconds. Alternatively, repurpose your bread by making croutons, stuffing, or bruschetta. Simply slice the loaf in half crosswise, then coat the cut side of a ripe tomato in good olive oil. Bread should be seasoned with salt and pepper, wrapped in foil, and toasted in the oven. Seasoned to perfect, crispy bread is the perfect accompaniment for light yet satisfying salad.
7. Create Kitchen Sink Meals
There are plenty of ways to either use up extra cooked veggies or clean out your fridge! Slice those rubber carrots and chop up that onion half for a soup or stir-fry. Alternatively, take all those leftover meats and cheese bits and make a tasty lettuce wrap or a delicious rice bowl with your preferred dressing. For instance, If you recently had a big summer cookout and have some leftovers and enjoy making rice bowls, try our Jalapeño Lime Butter Steak Bowl.
8. Divide and Conquer
Numerous food items are available in extra-large proportions, which can often be more affordable. From bread to meat, you can divvy out portions and store in the freezer. Make sure to use freezer-safe plastic bags or containers and to properly wrap and seal your food before freezing. Storage Tip: For soups and other liquids, allow room for possible expansion.
9. Stock up on Vegetable Scraps
Making a veggie- packed meal? Don't throw anything away! Keep vegetable scraps to make stock. Keep a gallon zip-top bag in the freezer and add trimmings: carrot and fennel tops, ends of onions or leeks, tomato cores, stems of herbs and greens, corn cobs, and the like. Any produce that's past its prime in the fridge can go in as well. When the bag is full, defrost the contents, dump into a pot and add water to cover. Simmer for 2 hours, strain — and you'll have better-than-store-bought veggie stock (which can be frozen in that same gallon bag).
10. Make a Stir-Fry
If you have leftover rice, no problem! This type of rice is used to make the yummiest stir fry recipes like this one: Quick Chicken Stir-Fry.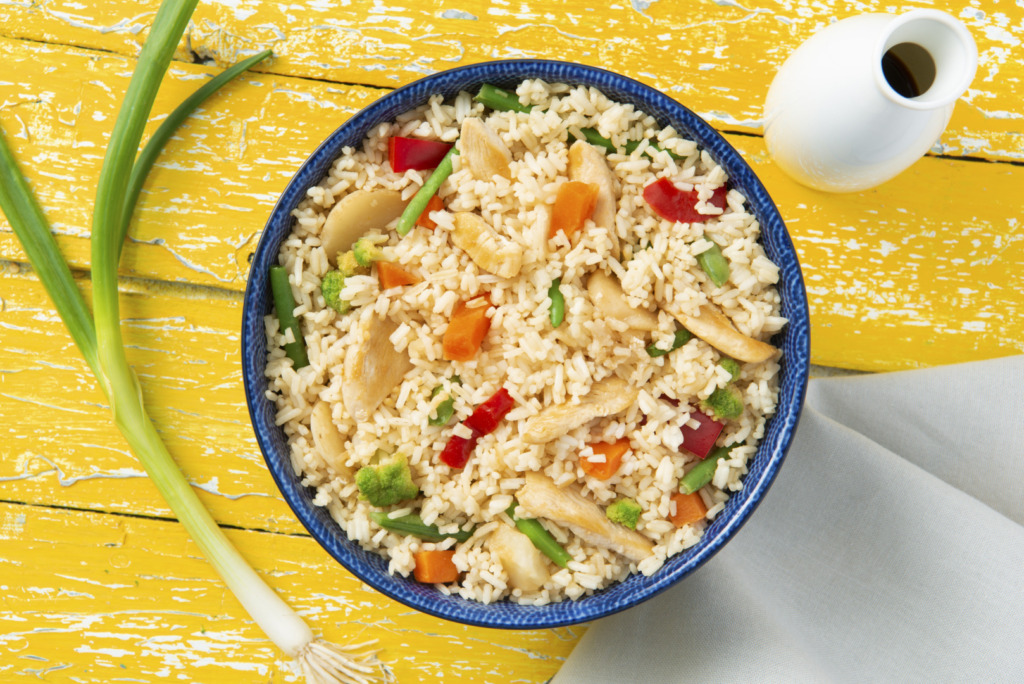 We love discovering new ways to use leftovers and we love hearing from you! Let us know how you use Minute® Rice in your favorite quick and easy dishes!