Add some Japanese flavor to your mealtimes with a variety of recipes with teriyaki sauce that are as delicious as they are easy to prepare! From classic meat dishes to your favorite fish as well as vegetarian staples, teriyaki offers a whole range of meal options in the kitchen. Simple, versatile, adaptable: it's little wonder dinners with teriyaki have become so popular, not only in Japan, but all over the world. Let's take a deep dive into all things teriyaki now.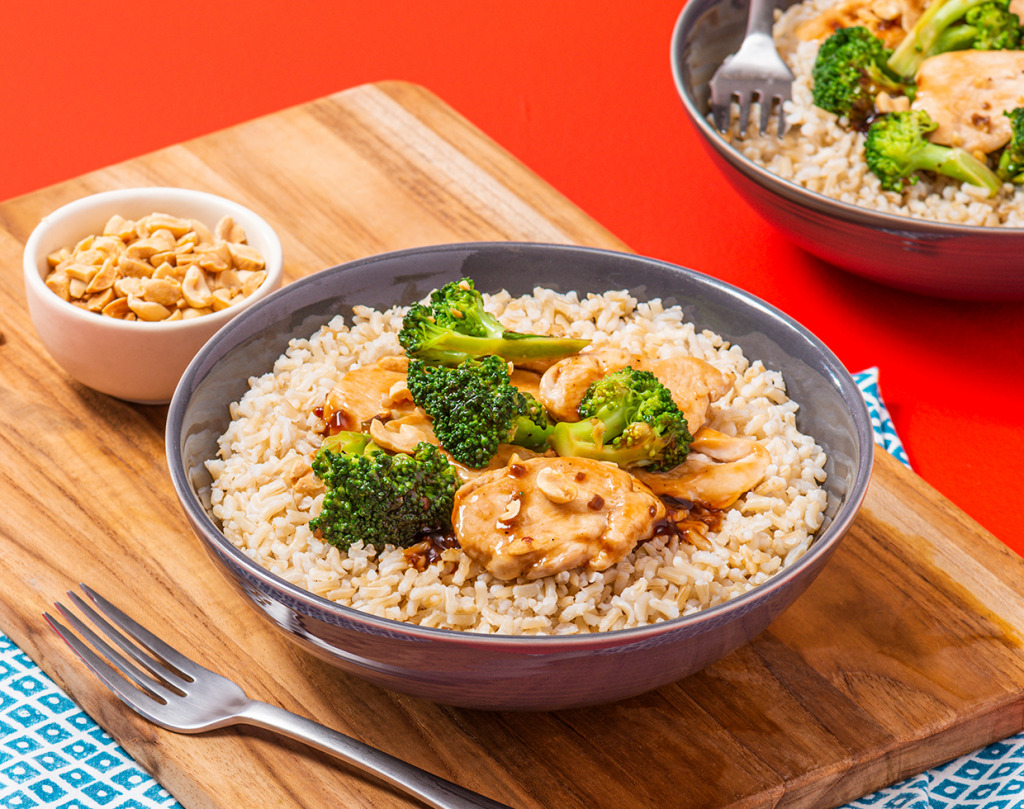 Understanding Teriyaki Sauce
What makes teriyaki sauce unique is its sweet, tangy flavor and its ability to adapt to ingredients and turn simple recipes with your everyday staples into delicious meals. Originally from Japan, teriyaki has evolved as it has moved across the world. A typical teriyaki sauce will usually include the following ingredients:
Mirin: A type of rice wine, mirin is typically favored in traditional teriyaki recipes due to its low alcohol and high sugar content.
Sugar: Not only does it add sweetness to the sauce, but also helps create its thick, sticky texture.
Soy Sauce: For teriyaki's savory twang, soy sauce is the go-to ingredient.
Sake: Similar to mirin, Sake is a traditional Japanese rice wine but has a higher alcohol content.
Other Teriyaki Variations
As teriyaki has moved around the world, it has picked up some additional, optional ingredients. If you like it extra sweet, feel free to add honey, as is often done in the west. Alternatively, for a thicker, syrupy texture the addition of cornflour is recommended, while those in the mood for something spicy can add a little ginger and even chili powder or peppers to give their sauce a little zest.
With this in mind, you can now go to the store and choose the teriyaki sauce that's right for you. Whatever variety you choose, you can be guaranteed a meal that's packed with flavor. For a quick and easy introduction to recipes with teriyaki why not start with this succulent Beef Teriyaki!
Easy Teriyaki Sauce Recipes with Meat
It's no surprise that teriyaki sauce is a firm favorite among meat-lovers. Its smooth, syrupy texture melds perfectly with succulent meat, enhancing the flavors of its ingredients to create a meal that, simply put, hits the spot. Although there's no steadfast rule as to what meats you should cook with teriyaki sauce, certain meats are favored:
Chicken: Whether it's tender filets, or mouthwatering wings, teriyaki sauce is the perfect flavor companion to your chicken dishes and this recipe for Easy Teriyaki Chicken and Brown Rice is a prime example of this.
Beef: This easy to make Teriyaki Beef and Broccoli is a delicious dinner idea and a great way to enjoy the flavor combo of juicy beef and sweet, tangy teriyaki sauce.
Pork: Teriyaki sauce is also particularly well-suited to pork dishes. This recipe for Teriyaki Pork Balls made with Minute® Jasmine Rice Cups  takes only 15 minutes and is simply delicious. Don't be surprised if you find yourself making it more than once a week!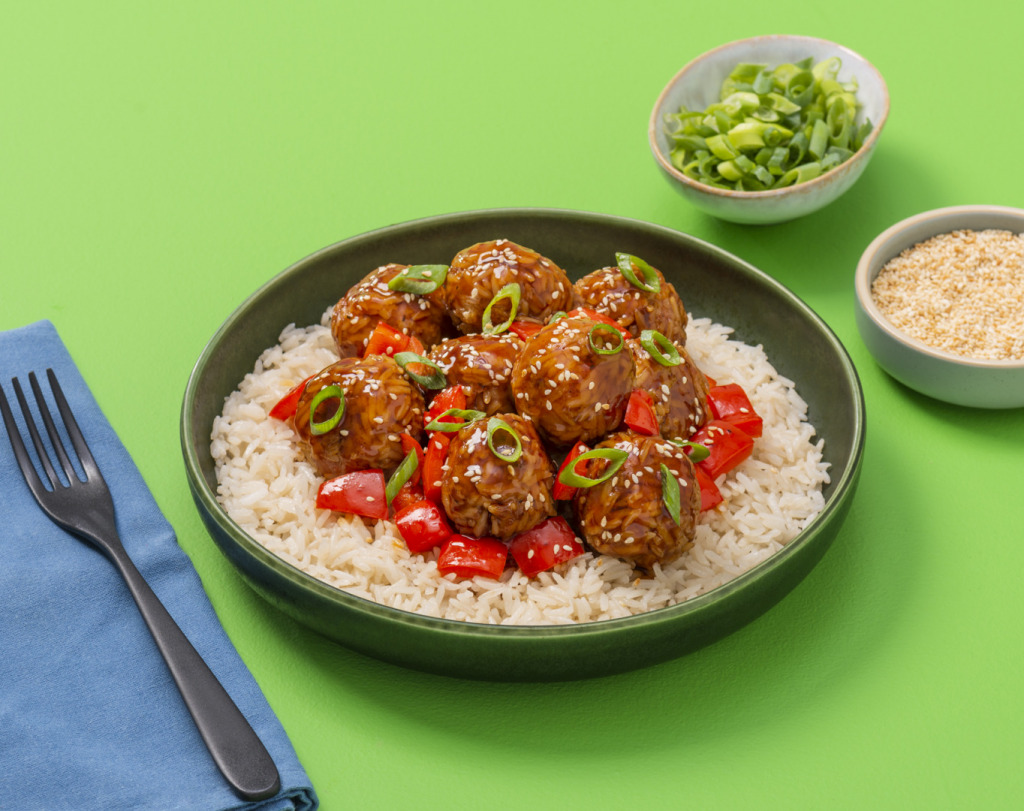 Does Teriyaki Go with Fish?
Although we may associate teriyaki more with meat dishes, in Japan you're just as likely to find it served with fish. There aren't many sauces in the world that go just as well with fish and seafood as they do with meat, but teriyaki is definitely one of them. This recipe for Teriyaki Salmon and Rice is proof of that!
Vegetarian Recipes with Teriyaki Sauce
If you're looking for easy teriyaki recipes without meat or fish you'll be glad to know that there are a whole host of delicious and simple teriyaki dinner ideas out there for you to enjoy.
Fried Rice: Golden Teriyaki Fried Rice makes for a savory and convenient main meal, while this Teriyaki Mushroom Fried Rice is ready in fifteen minutes and is the perfect meal idea at the end of a busy day.
Stir-Fry: Another way to make the most of your teriyaki sauce is to add it to your stir-fries. In this Teriyaki Tofu and Vegetable Stir-Fry you'll love how easily the sauce melds together the flavors of chunky tofu and fresh vegetables to create a delicious and satisfying dinner meal.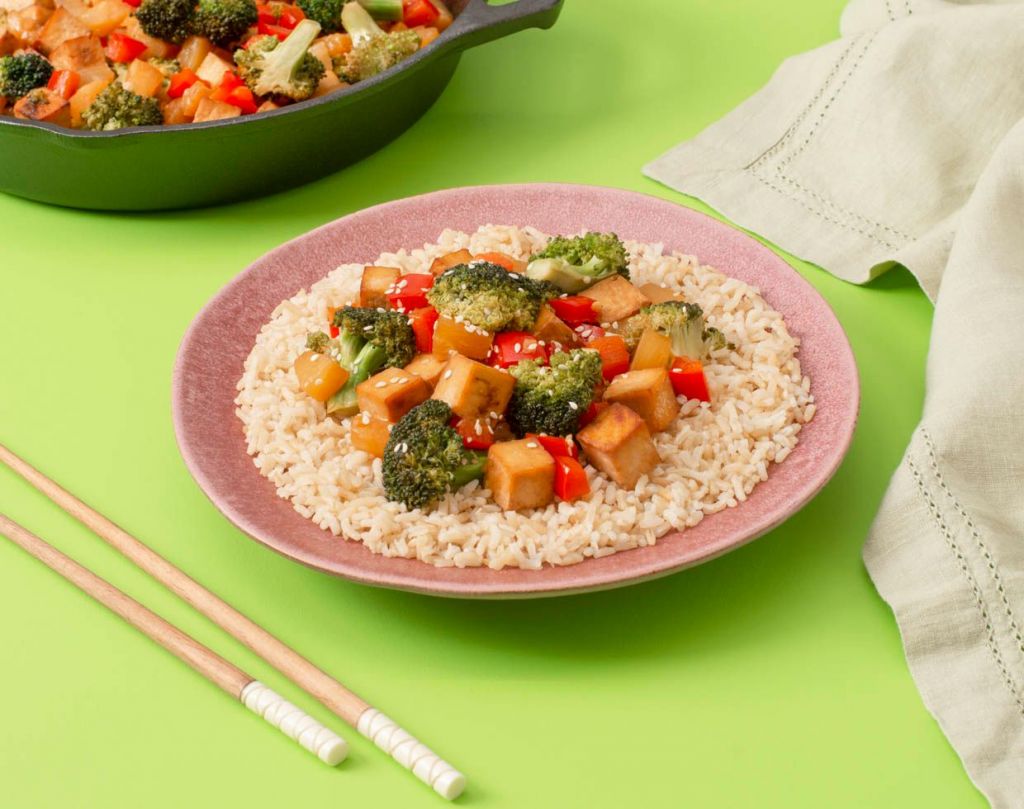 Storing Teriyaki Sauce and Leftovers
Don't let your leftover teriyaki go to waste! Proper storage makes sure that the flavor in your teriyaki keeps for days afterwards. All you have to do is follow these basic principles:
Ensure your teriyaki container is closed properly before refrigerating.
Store the sauce in the refrigerator. Always consult the label to confirm the time period within which your teriyaki sauce can be safely consumed.
Freeze the teriyaki sauce for a longer shelf life. Thaw it in the refrigerator before using.
Leftover teriyaki sauce can be used as a marinade or a delicious dipping sauce for future recipes.
Easy Sauces to Mix with Rice
Time is precious and often having a repertoire of rice recipes to go with your favorite sauces is key. That's what makes teriyaki such a great option to have in the locker. For more ideas on how you can make the most of other staple sauces, read our handy guide to the Best Sauces to Serve with Rice. From barbecue to sriracha, tomato to buffalo, there's a sauce for every mood!