We all have busy weeks where we struggle to find the time to get in the kitchen and prepare the meals we crave. For many families, time is truly of the essence, but that doesn't mean we have to sacrifice good, wholesome meals to share and enjoy. Not all delicious dinner ideas require hours in the kitchen! In fact, you'll be thrilled to learn that there's a delicious recipe for whatever window you may have in your busy schedule. Let's take a look now at ways you can rustle up something scrumptious in as little as 5, 15 or 30 minutes!
5 Minute Feasts
To kick things off, we bring you the feat of a delicious meal you won't believe takes only 5 minutes to prepare. Oftentimes, as a busy day unfolds, tasks and activities arise and eat into our time. When this happens, finding time to prepare delicious meals that satisfy can be tricky, that's why having quick fix lunch and dinner ideas on hand is important.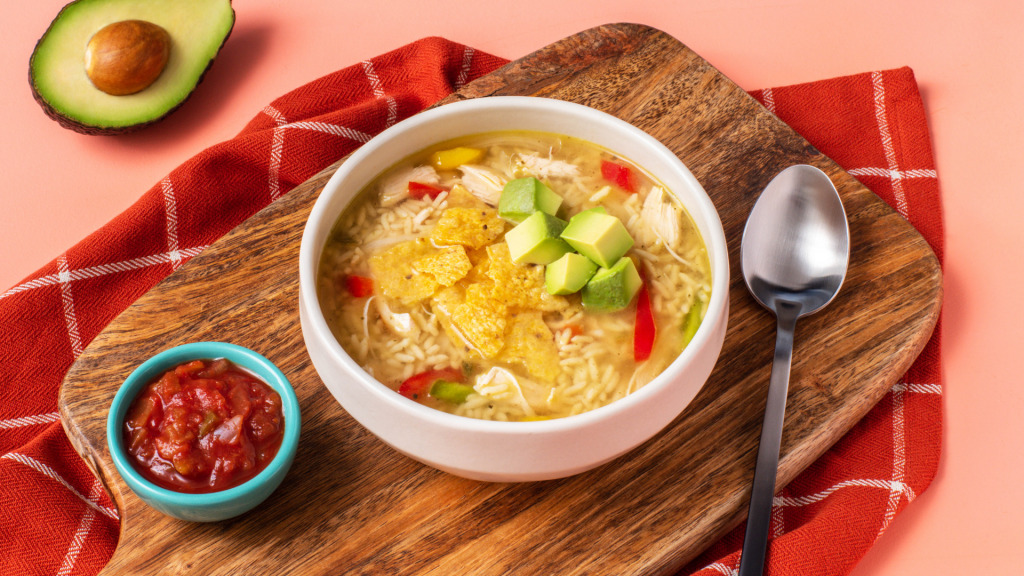 This recipe for Chicken Tortilla Soup is low in time but high in flavor, and is sure to please your fellow diners. Whether it's lunch or dinner, this classic chicken and rice combo, made with Minute® Jalapeño Rice Cups will bring you a little flavor of Mexico in just 5 minutes!
Mix It Up!
For more no-time meals that are as delicious as they are fun, why not try our Mix It Up Meals? Fast, easy and stress-free, meal inspiration has never been more convenient. You'll be amazed how flavors blend in this Lime Strawberry Chicken!
Meals in Under 15 Minutes
Mealtime is approaching and somehow you find yourself with only 15 minutes to prepare your lunch or dinner. No need to worry: 15 minutes is plenty! Made with, Minute® Spanish Rice Cups – don't be surprised if this flavorful and refreshing Shrimp Tostada recipe quickly establishes itself as a firm favorite in your home!
For a simple and delicious way to please everyone at your dining table, try this, Hamburger Rice Casserole. Ready in 15 minutes, it's the perfect recipe to whip up for your loved ones during this back to school period.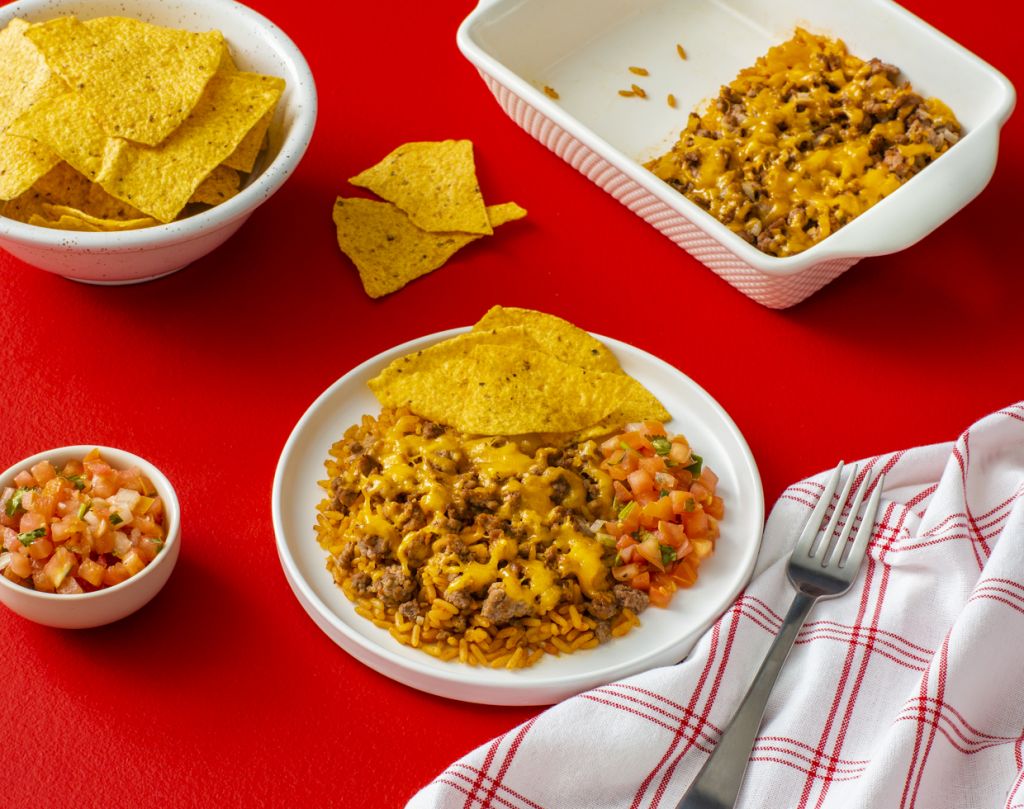 Salad Recipes in a Flash
If time is against you then a salad could be the quick and flavorful fix you're looking for. This Citrus Spinach and Brown Rice Salad takes simple everyday ingredients and combines them in new and interesting ways. The result is a delicious, satisfying salad with a citrus twist.
Easy Recipes in Under 30 Minutes
For those evenings when you have a little more time to spare and want to whip up something delicious for you and your fellow diners, it's good to have a few go-to recipes in mind. This Mexican Beef Enchilada Rice is a comfort food both kids and adults will love and the preparation couldn't be easier! Needing just 10 minutes to prepare and 15 minutes to cook, get ready to enjoy a wholesome, feel-good meal in no time!
Quick Chicken Recipe
If you're in the mood for chicken and want to try something that's a little bit different, this Lemon Feta Chicken is a surefire winner any night of the week. Succulent, tender chicken fresh, savory feta cheese, a squeeze of lemon all combine with aromatic Minute® Instant Basmati Rice to create a meal that's not only quick and easy to make but also quirky and flavorful.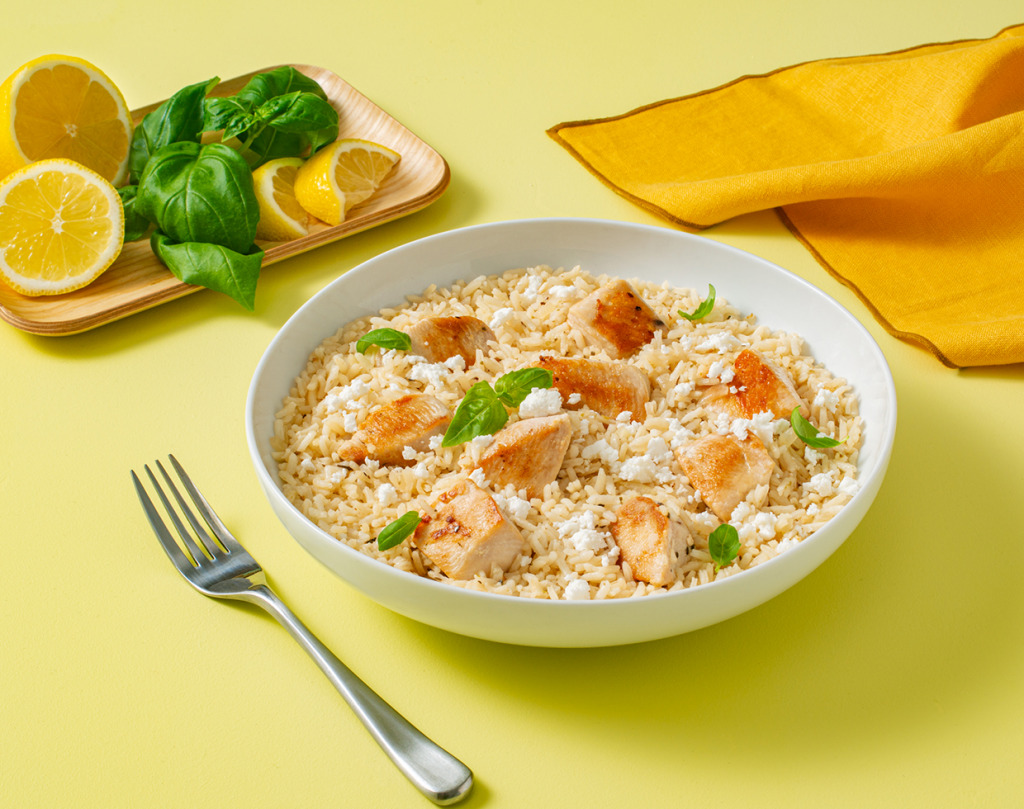 Time-Saving Kitchen Tips
Sometimes the key to saving time in the kitchen is having some kitchen shortcuts in the bag that can be pulled out the moment they're needed. In Essential Kitchen Hacks we guide you through a variety of simple yet effective ways to save time in the kitchen. From repurposing leftovers to using pantry staples, you'll find useful tips and quick and easy recipes.
Get to Know Minute® Rice Cups and Instant Rice
If you haven't already tried delicious meals cooking with Minute® Rice Cups then you're in for a treat. Ready in just 60 seconds, the MinuteⓇ Rice Cups range not only go great with all your favorite rice recipes but also make for delicious meals in their own right! Available in a whole host of fun flavors, Minute® Rice Cups will transform the way you cook, and most importantly, save you precious time!
With our Instant Rice range, we have all your favorite rice meals covered with our wide variety of grains. From fragrant Jasmine Rice to Rice & Quinoa, nutty Brown Rice to fluffy White Rice. Ready in 5 to 10 minutes, depending on the grain, with the Minute Instant Rice range delicious satisfying meals have never been easier!