It's that time of year again! Of all the holidays in the calendar, Halloween is perhaps the most fun and it's no wonder that it's such a special time for both kids and grown-ups. Getting costumes together and carefully planning trick-or-treat routes is something that excites the whole family. It's also a great time to get your kids' creativity flowing in the kitchen. Whether you're planning on hosting a party for the little ones, or have been invited to one, having a variety of fun treats and snacks in your repertoire is a must. Whether you're dressed as ghouls, goblins, zombies or monsters, Minute® Rice has something for everyone! So grab your cauldron and let's dive into the world of spine-chilling yet mouthwatering treats that will make your Halloween gathering an unforgettable one.
Making Crafts at Your Halloween Bash
Kids are always up for a good crafting session. Why not make our Rice Cup Mini Ghosts with the younger crowd? These ghosts are a great way to recycle our Rice Cups and you can save them for a keepsake for years to come. Use our rice cups to create fun and interesting Halloween crafts like a monster or a pumpkin. It's easy to cover them with the proper color construction paper and draw the spooky face that you desire. Have a contest between the kids to see who can create the spookiest ghost or most creative pumpkin.
Finger Food Fright Fest
No matter what time your party takes place, one thing is certain–the kids will undoubtedly be hungry! Minute® Rice wants to put you at ease and help you prepare with fun and interesting Halloween snacks. Our Quick and Easy Chicken Soft Tacos are an ideal choice for all ages. Convenient and quick to throw together, we know they will be a hit! Transform our tacos into a taco with spooky eyeballs. It's as simple as adding two dollops of sour cream and black olive slivers and voila! If you are looking at your taco from above, it will be looking back at you with the eyes that you have just created. Think outside of the box with your toppings and watch as your guests devour these yummy treats.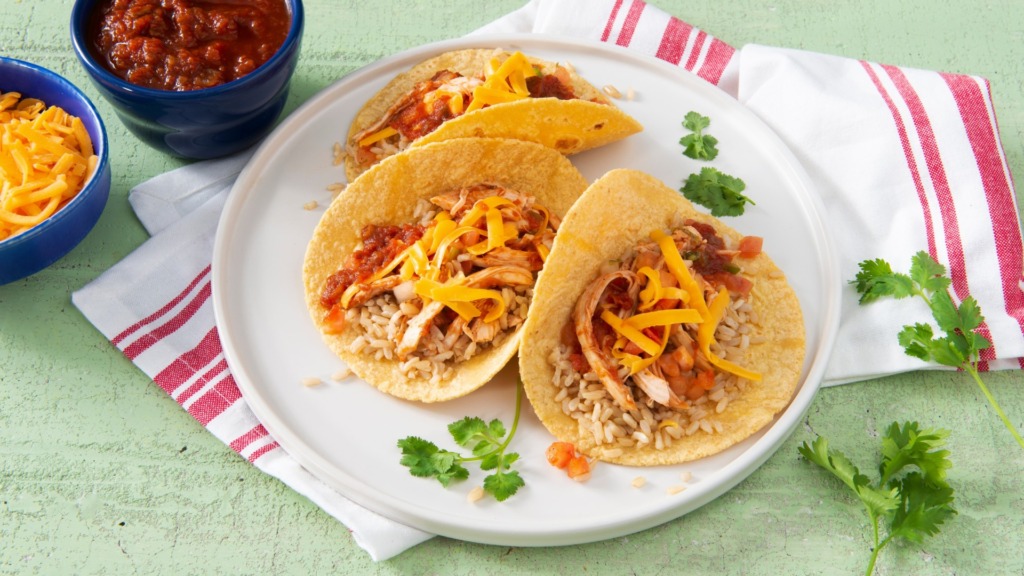 Another festive appetizer is our Herb Cheese Balls. These bite-sized treats are not only easy to make, but they can also add a touch of fun to your spooky spread. Cheese balls can be customized to fit the Halloween theme with just a few simple additions. Think of adding pretzel sticks as spider legs or shaping the cheese mixture into creepy eyeballs. The possibilities are endless! Whether you're hosting a costume party or just want to indulge in some festive snacks, cheese balls are sure to be a hit. Your guests will be hauntingly satisfied!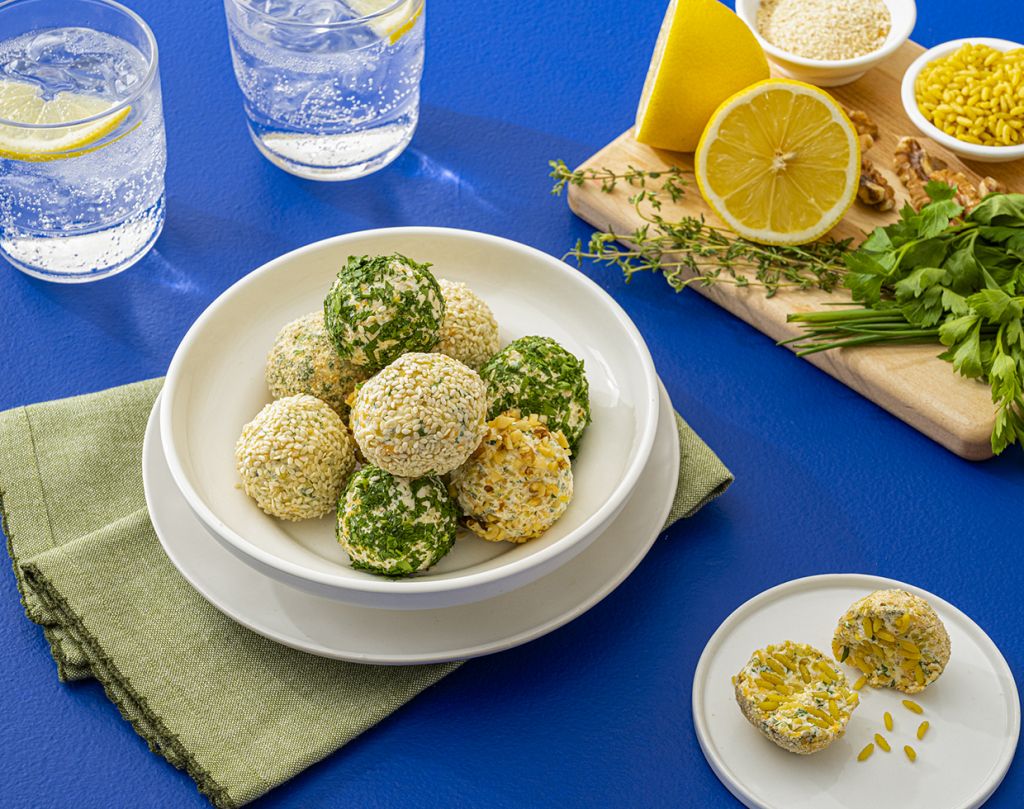 Witch's Brew Bites: Bewitching Bite-Sized Treats for Your Halloween Soiree
Bite-sized treats are an option that you will want to have on your festive black and orange table. With kids running and playing, they will want to swoop by the table and select something small and easy as they run outside, or continue with the next game. These Cheesy Bacon Croquettes are the perfect run and go option! You may prepare these croquettes in advance, roll them, and keep them in the refrigerator until your guests come. To preserve their crispy outside and warm, oozy interior, they are best served right away after frying.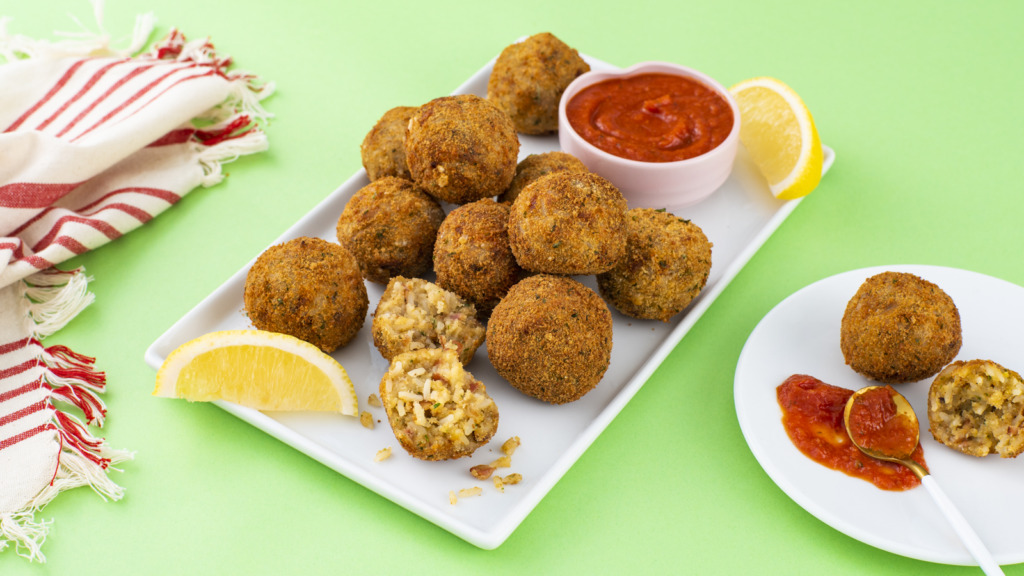 These croquettes, in contrast to regular croquettes, include a secret component in the filling. Minute® White Rice, cooked and chilled, lends a hearty touch to holding everything together! In order to prevent your croquettes from disintegrating due to any excess water, we advise preparing the rice ahead of time and allowing it to cool completely before combining everything together. To make them, you can also use leftover rice from a prior dinner. Cooking your rice in broth can provide even more flavor.
Deep Frying Tips
Pick Your Frying Oil Wisely: Good options are canola oil, safflower oil, sunflower oil, and peanut oil.
Bigger is Better: Make sure you are choosing deep and heavy skillets to fry with.
Monitor the Oil Temperature: An ideal temperature is 325-365 F.
Don't Add Too Much Food: Adding too much food can affect the oil temperature.
Recycle the Oil: If your oil still has some life in it, let it cool completely before straining it into a fresh container using a fine sieve. Oil should be kept in a cool, dark location.
Your goblins and ghouls are sure to have a hankering for something sweet as the party winds down. Minute® Rice to the rescue!
Devilish Desserts
Set up a dessert table and have the kids help you make our Rice Pudding Balls. They can roll the balls into the perfect sizes and even help decorate them with sprinkles and other toppings that are available at the table.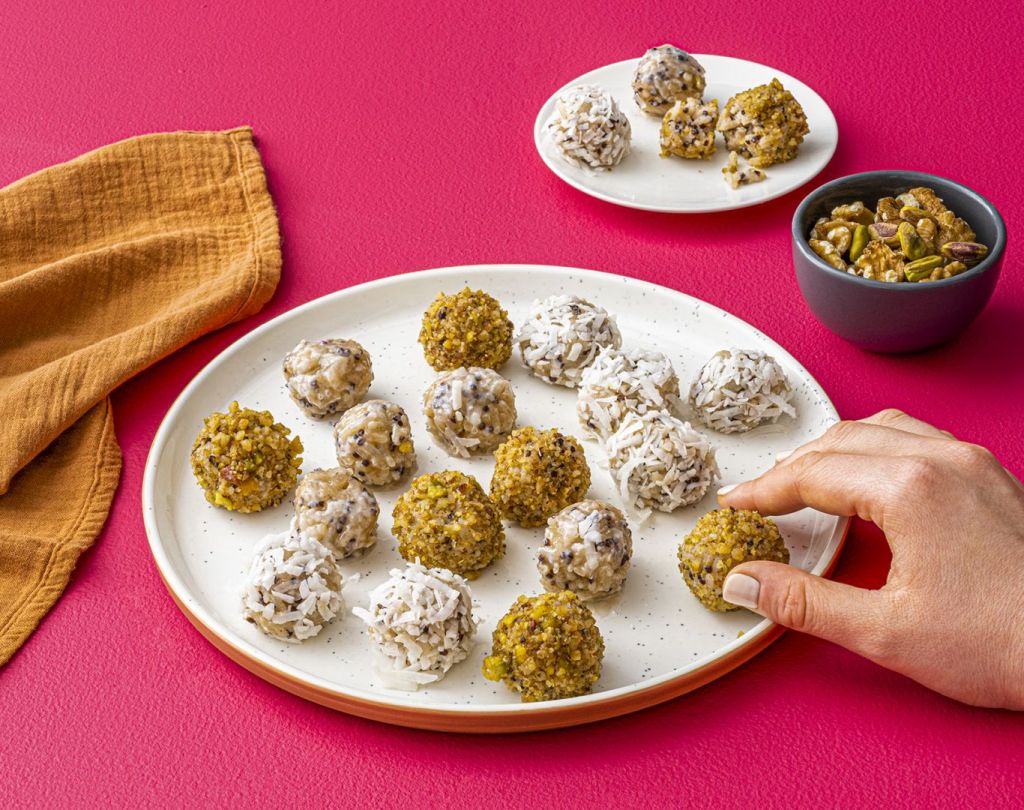 Our Apple Cinnamon Rice Crisp is a perfect fall dessert option. We are confident that you've never eaten an apple crisp quite like this one. This dish is a wonderful, original substitute for the classic apple crisp. This mouthwatering hybrid of apple crisp and rice pudding features mouthfuls of fluffy white rice in a cinnamon and brown sugar sauce. It includes delicious apples, brown sugar, and ground cinnamon, sweet raisins, crisp walnuts, and raw rolled oats.
The kids will go wild for these Spiced Chocolate Rice Pudding Halloween Dirt Cups. Made with Minute® White Rice Cups, vanilla pound cake and chocolate cookie crumbs, these cups are also garnished with gummy worms and spiders which will have the kids squealing with delight!
Follow our recipe page for more fun and interesting recipe ideas.