Rice is a common food staple all over the world with different varieties ranging from simple white rice to aromatic jasmine rice. However, rice typically has a subtle flavor, which means it makes the perfect base for pretty much any sauce you want to serve it with.
Sauce and rice recipes are perfect for when you only have a few spare minutes to cook as you can rustle something up that's both filling and flavorful in no time. From BBQ flavor to more international flavors, different sauces can take your rice dishes in a completely different direction with minimal fuss.
In today's post, we are going to take a look at some of our favorite sauces that you can serve with Minute® Rice.
Just Add Sauce
BBQ Sauce
BBQ sauce is perfect for if you want to add a sweet, sour, smoky and spicy flavor to your rice dishes. Use it with a summer dish like this BBQ Grilled Beef Kabobs made with sirloin steak, veggies. These kabobs can be broiled or grilled depending on your preferences.
Tip: For best results use fresh vegetables as they will give your kabobs a more vibrant flavor.
For another dish that tastes great with BBQ sauce, check out this BBQ Fried Chicken dish served with Minute® White Rice cups, frozen corn and breaded chicken.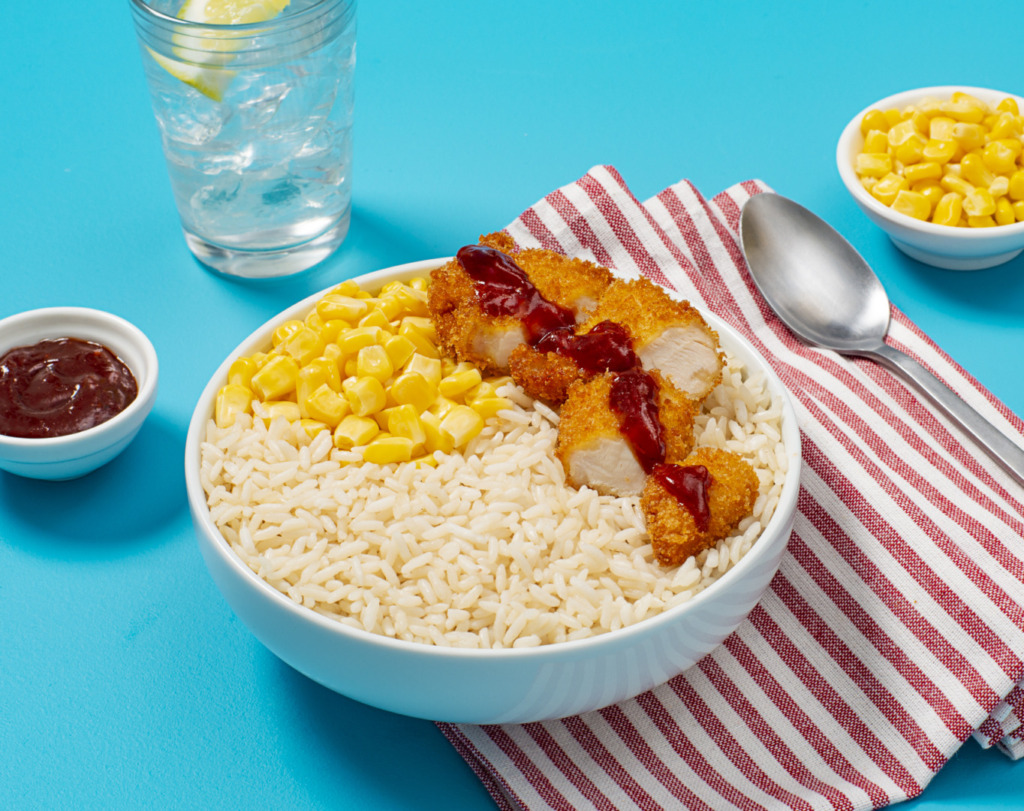 This BBQ Brisket Plate made with pickles and baked beans is another recipe which really benefits from the addition of BBQ sauce. For best results, slow cook your brisket at a low temperature to give it a tender texture.
For an all time classic recipe you can serve with BBQ sauce, check out this BBQ Chicken and Rice Dinner made with frozen corn and chicken breast.
Homemade BBQ Sauce
BBQ sauce is a common kitchen staple and can easily be found at the supermarket, however if you don't have any in the pantry you can easily make your own by whisking together ketchup, light brown sugar, white wine vinegar, Worcestershire sauce and vinegar.
For best results, heat the mixture and leave to simmer for 10 minutes before serving.
Gochujang Sauce
Fans of Korean food will love gochujang sauce, which can be used to make homemade kimchi sauce. Try it out in this 5 minute Kale and Kimchi Fried Rice made with soy sauce and beaten eggs.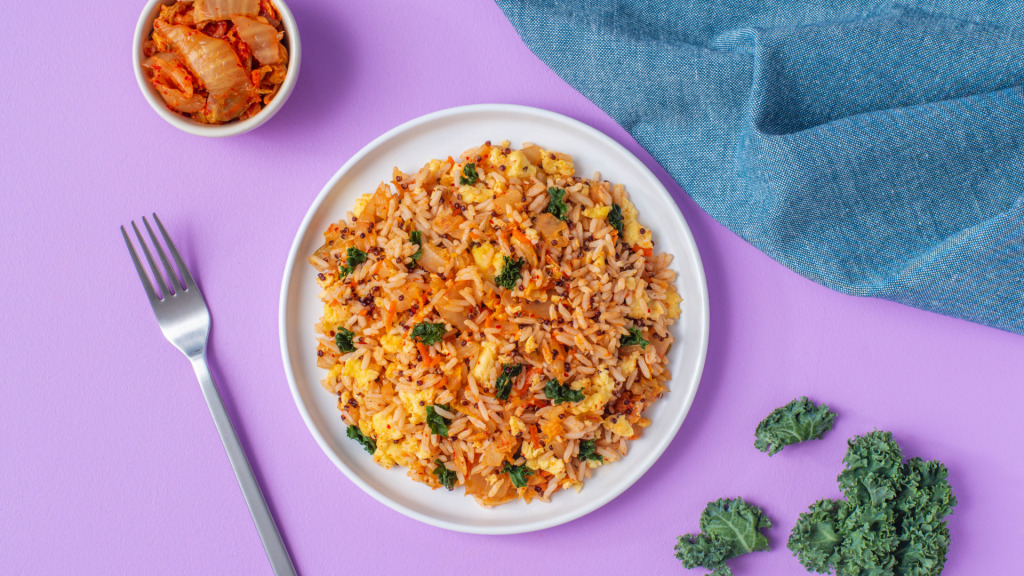 Tomato Sauce
Tomato Sauce goes great with a wide range of different rice dishes, like this Cabbage Roll Bowl made with Minute® White Rice cups, paprika, garlic powder and canola oil for example. You can buy your cabbage pre-shredded from the supermarket, or you can do it yourself at home.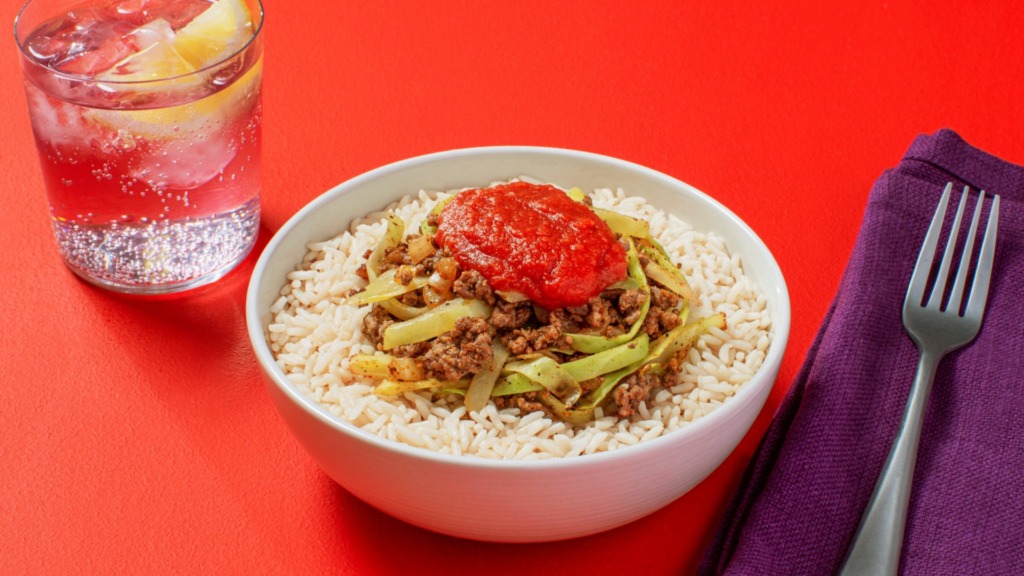 Tomato sauce also goes great in this filling Country Breakfast Casserole made with breakfast sausage, bell peppers and pizza blend shredded cheese which is ready in just 30 minutes. If you want to try and add in some more whole grains, try adding in some Minute® Organic White and Red Quinoa Rice cups.
Mediterranean dishes like this authentic Sicilian street food style Italian Arancini Rice Cups recipe served with garlic croutons and frozen peas also taste delicious with tomato sauce.
Make your own Tomato Sauce
To make your own tomato sauce, chop your tomatoes and get rid of the seeds. Grate the tomato into a bowl and heat. Add in some salt, olive oil, tomato paste, garlic and basil. Bring the mixture to the boil and then leave to simmer until the sauce has halved.
Buffalo Sauce
Although typically associated with wings, buffalo sauce can be served with a variety of other recipe types. Try it with breaded chicken tenders in this Buffalo and Blue Cheese Chicken dish made with Minute® White Rice cups.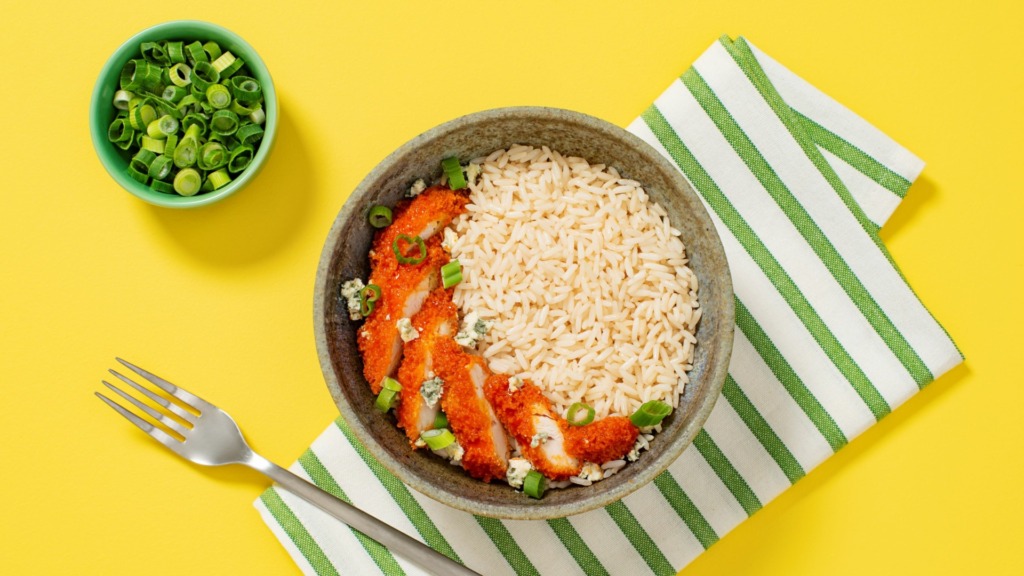 Make your own Buffalo Sauce
Making your own homemade buffalo sauce isn't actually too difficult to do. You can simply mix together hot sauce, butter, white vinegar, Worcestershire sauce, cayenne pepper and garlic powder.
Sriracha
To add a bit of a kick to your rice dishes, add in some sriracha like in this Tik Tok Salmon Bowl made with nutty Minute® Brown Rice. As this dish is made with plenty of pantry staples, you likely won't even need to go to the supermarket before cooking it!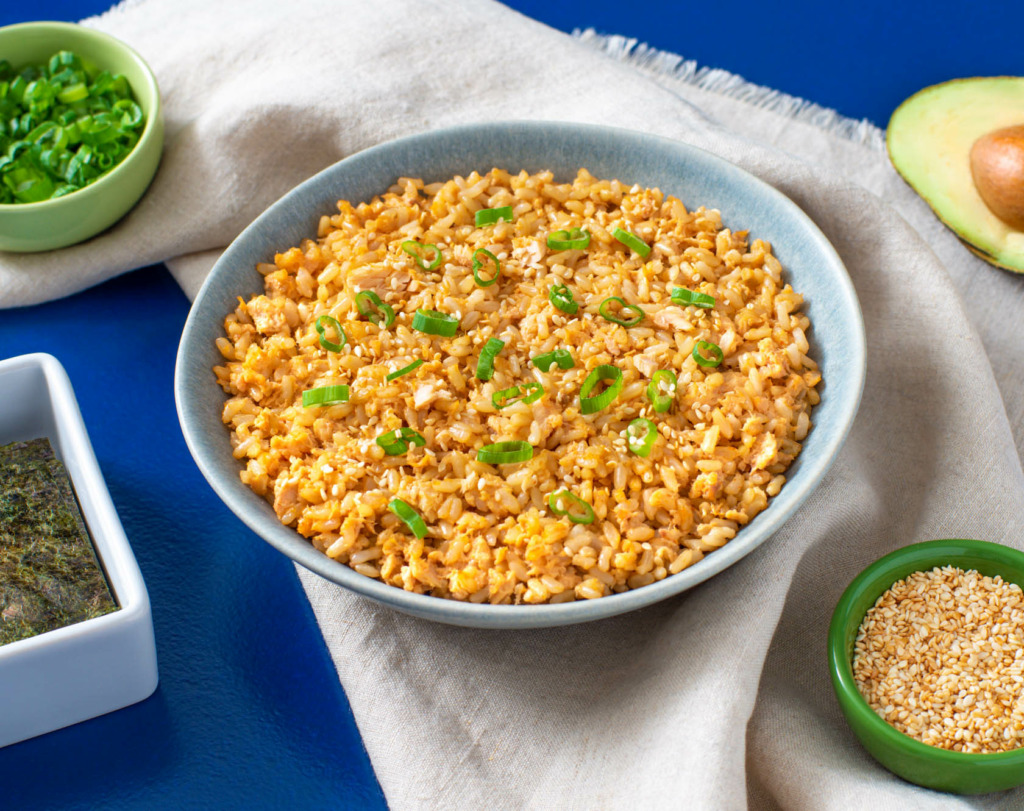 Sriracha also tastes great in this Spicy BLT Bowl also served with Minute® Brown Rice cups and bacon. Feel free to also add some diced avocados to really experiment with the flavor of this dish.
Tip: If you're pushed for time, you can use pre-cooked bacon when preparing this dish.
Gravy
For a gravy-soaked Hawaiian extravaganza, try making this Loco Moco. Gravy is a fairly versatile sauce which can be used on a wide variety of different meat dishes.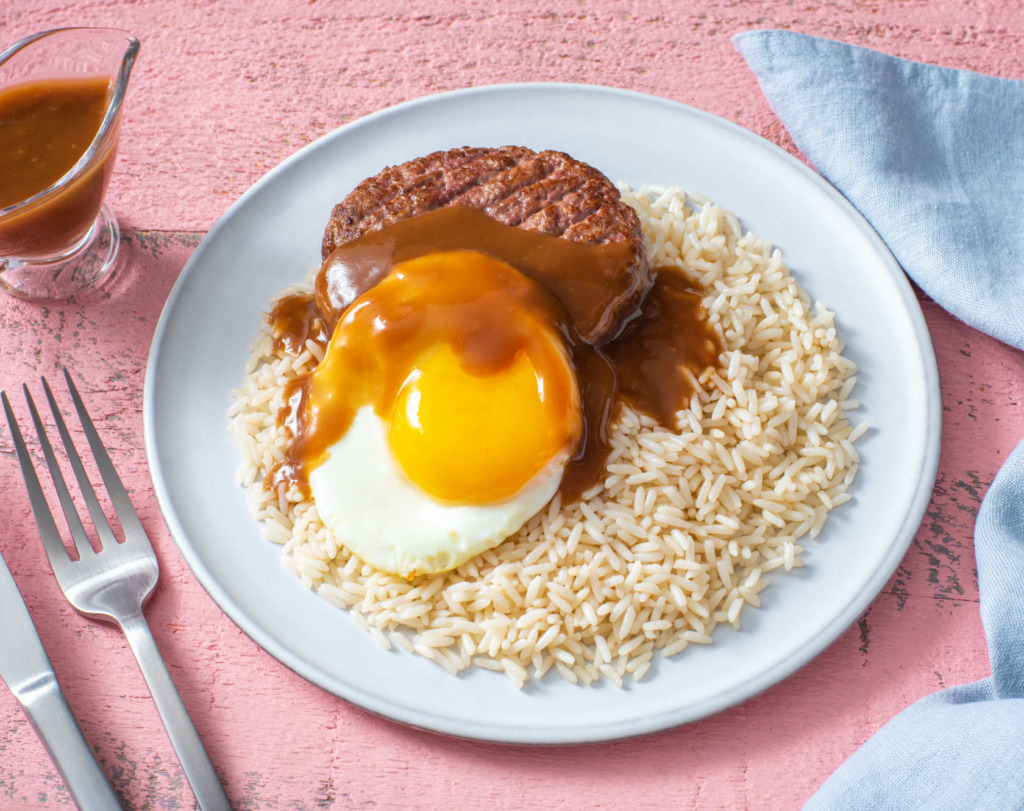 For more cooking tips, tricks and recipes, stay tuned to Minute® Rice.