Teaching your kids how to cook can be a challenging experience. On the one hand, you want to choose simple recipes that they will enjoy making. On the other hand, you'll want to make sure it's something that tastes nice so that they will actually eat it.
Luckily with Minute® Rice there are plenty of great tasting simple recipes that are perfect for teaching your little ones how to cook.
Tips for Cooking With Kids
Before we get started on some recipes, here are some of our top tips for cooking with kids.
Pick a Good Time for Your Kids
When it comes to cooking with kids, timing is everything. You'll want to pick a time when your little ones aren't too tired and able to concentrate. You'll also need to find the time within your schedule too. You might find that mid-week evening sessions aren't ideal, instead you may have more luck with a morning session or a weekend day time session.
Choose a Practical Place for Food Prep
Bear in mind your kids may be too short to reach your kitchen counter. If this is the case, set up a little food prep table that they can reach with a bowl of water so they can easily wash their veggies, fruits and other ingredients before cooking them.
Be Prepared for Plenty of Cleaning up
In case you weren't aware before, kids make a lot of mess! This is why you shouldn't worry too much about cleaning the kitchen before you start cooking (however make sure your cooking space is clean and tidy!) You'll also want to make sure your kids are not wearing their Sunday best!
Use a Recipe
By following an actual recipe, your kids will be more likely to get into good cooking habits like properly measuring their ingredients. They will also enjoy the process of following each step, even better if you have a picture of what the final product will look like.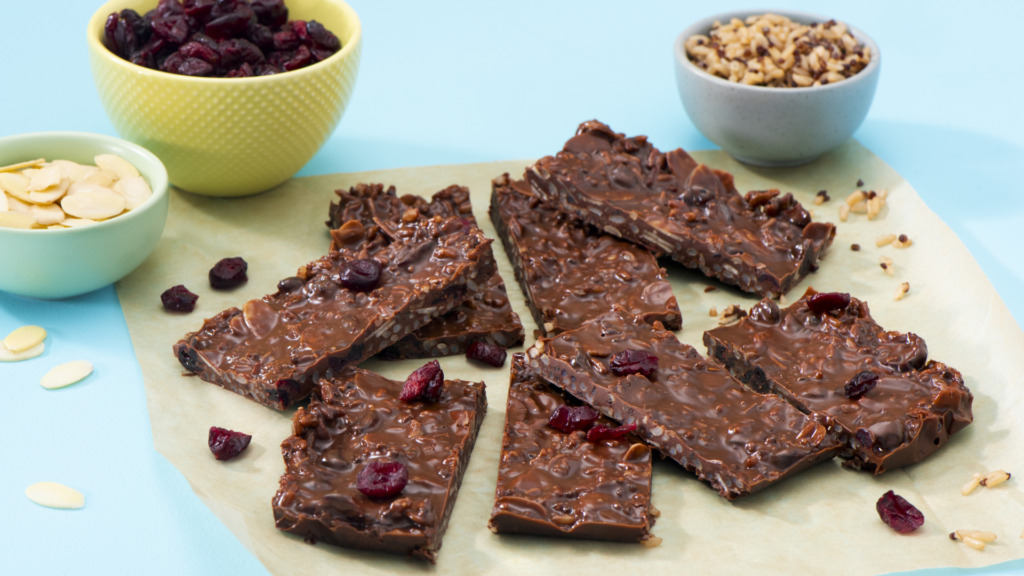 Give Constant Praise
Cooking is an important skill to learn so anything edible that your kids are able to produce in the kitchen deserves praise. Even if the final result doesn't quite come out how you had imagined it, make sure you show encouragement.
Mix-ins Your Kids Will Love
When it comes to cooking rice meals, there are plenty of things we can mix into our Minute® Rice to make a quick and easy dish. For a simple dish which is great for experimenting with different mix-ins, try this Red Beans and Rice recipe. You can find more great Mix In ideas in the Mix Ideas section of our website.
Once your kids feel comfortable mixing and matching ingredients with rice, it's time to take a look at some more slightly complex meal ideas.
Kid-Friendly Recipe Ideas
Here are some of our favorite recipes for making with kids, whether it's breakfast, lunch or dinner.
Breakfast Recipes
Breakfast foods are an excellent way to start getting your kids interested in cooking. This Easy Cheesy Rice Omelet can be made in no time at all in the microwave and provides a breakfast that will kick start your kids' days. Try sneaking in some broccoli or spinach so that your kids can get some greens in. Once they've mastered this recipe, get them to experiment by adding in more flavors like soy sauce or sriracha.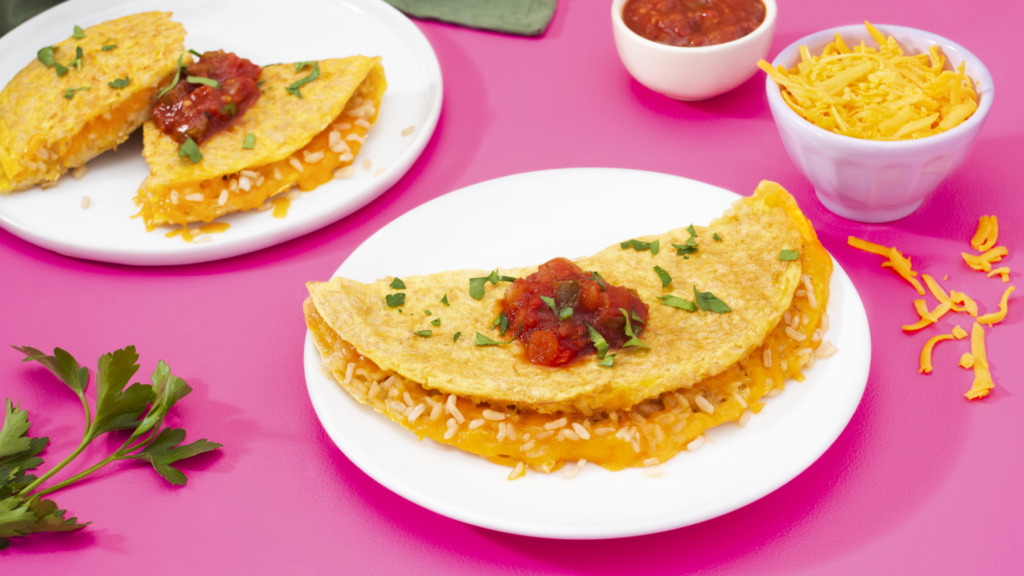 For another simple recipe your kids will enjoy making, check out this quick and easy Breakfast Scramble recipe made with Minute® White Rice Cups. By mixing and cooking the egg, cheese and sausage in your empty Minute® Rice Cup, you can save a lot of clean-up afterwards. You can also get your kids to customize this recipe with different herbs like chives.
These Energy Rice Bars made with Minute® Brown Rice and Quinoa Cups are perfect for a morning meal which will keep your kids going until lunch time. If your kids suffer from any nut allergies, try using sunflower butter in place of peanut butter. You can make this recipe into a dessert by adding in some chocolate chips.
Lunch and Dinner Recipes
These Quick and Easy Chicken Soft Tacos are a fun and great way to introduce your kids to tacos while also teaching them how to prepare meat like chicken. The great thing about tacos is that they are also an excellent snack option that your kids can easily prepare themselves if they are feeling hungry.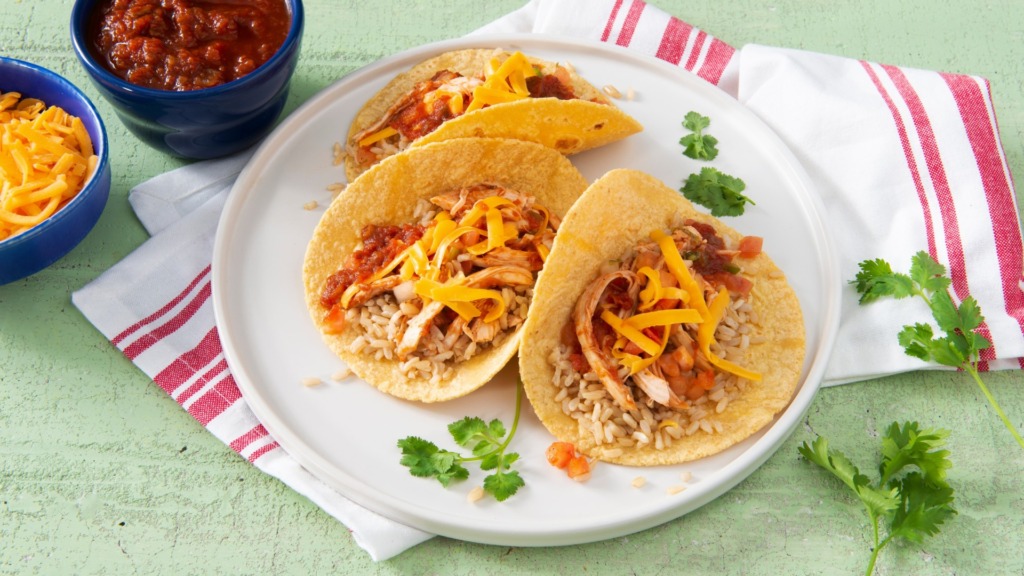 This "Mac" and Cheese in a Cup made with Minute® Jasmine Rice Cups is another fun microwaveable recipe your kids will enjoy making. If your kids love cheesy meals, feel free to add in some additional parmesan to proceedings. For best results, get your kids to stop the timer on the microwave a few times to stir the mac and cheese.
With just four ingredients, your kids can easily whip up this creamy Cheddar Broccoli Soup. Feel free to customize the flavor even more by adding in some mustard or a protein like chicken. You can also try getting your kids to make a big batch of this soup so that you can teach them about proper storage.
Desserts
What better way to reward your kids for a well cooked meal than with some sweet treats that they themselves can make like this simplified Vanilla Berry Parfait recipe made with yogurt, fruit and Minute® Basmati Rice Cups. Get your kids to experiment by mixing and matching different berry types to craft their ultimate dessert.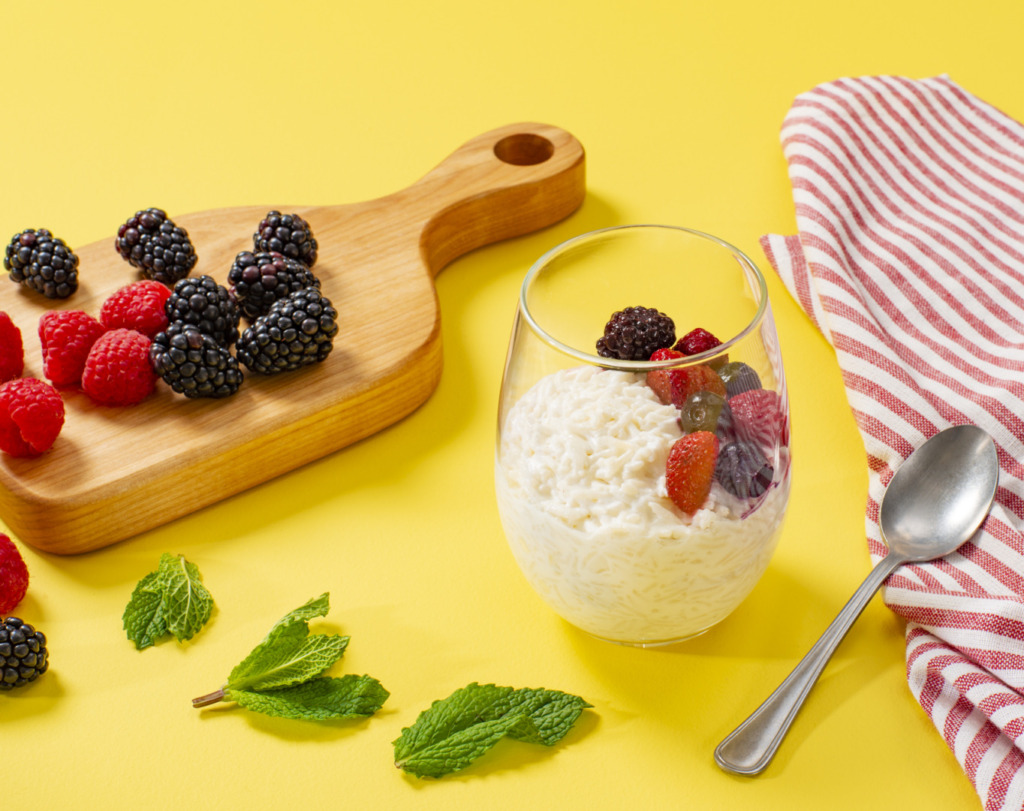 For more quick and easy recipes you can make for your family like this idea for the best mexican rice recipe you've ever tasted, stay tuned to Minute® Rice!