When you've got a busy day juggling work and home life, sometimes it can be difficult to find the time to cook yourself a decent meal. This is where Minute® Rice Cups are a lifesaver as you can have great tasting rice in just 1 minute with minimal fuss.
With these microwaveable rice cups, there is no shortage of quick and easy recipes that can be made that are perfect for enjoying at home or on the go. But before we begin, how do you actually heat a Minute® Rice cup?
How to Heat a Minute® Rice Cup
There are multiple ways you can heat one of these rice cups, however the two most popular ways would be either in the microwave or on a stove.
How to Heat Your Rice in the Microwave
To prepare your rice in the microwave, you'll need to first remove the film from the cup and place it in the microwave. On a high heat, cook your Minute® Rice cup for 1 minute. If you are cooking 2 cups, leave it in the microwave for 1 ½ minutes. Take your rice cup out of the microwave, stir and serve immediately.
How to Heat Your Rice on the Stove
Remove the rice from the cup and pour it into a skillet or saucepan and remove any clumps. Add in a tablespoon of water and heat the rice for a few minutes until it has been cooked through.
Flavored Rice
If you want to add some flavor to your Minute® Rice cup, try adding a broth to your rice instead of water when cooking in the skillet.
Now that we know how to actually heat these rice cups, let's take a look at some great tasting recipes that can be made.
Minute® Rice Cup Recipes
You'd be surprised at the different rice varieties which can be found in these microwaveable rice cups. From more traditional rice dishes to seasoned rice dishes, here are some of our favorite recipes that can be made with Minute® Rice cups.
Recipes With Traditional Rice Varieties
There are so many great tasting recipes which can be made using microwavable white rice cups. For example, one of our favorite dishes is this tangy Southwest Barbeque Salmon and White Rice recipe.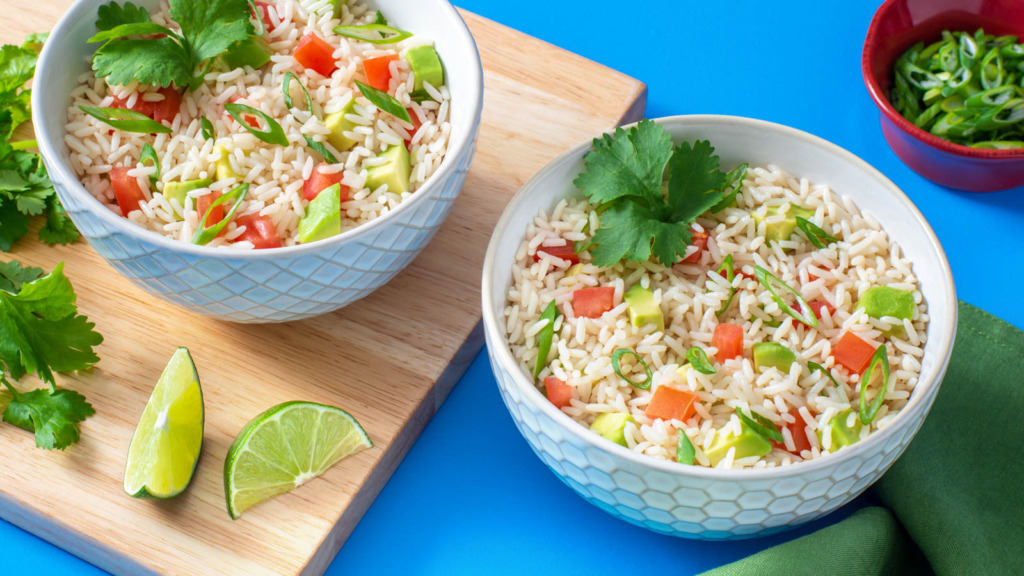 This colorful Fiesta Rice made with tomato and avocado takes no time at all to prepare. There are plenty of different ways to customize this dish, for example try adding in some grilled chicken if you want some more protein in this recipe.
Recipes With Rice Blends
There are plenty of rice blends available as microwavable Minute® Rice cups. Try one of our most popular rice blends in this quick and tasty Quinoa and Brown Rice With Stir Fried Vegetables dish.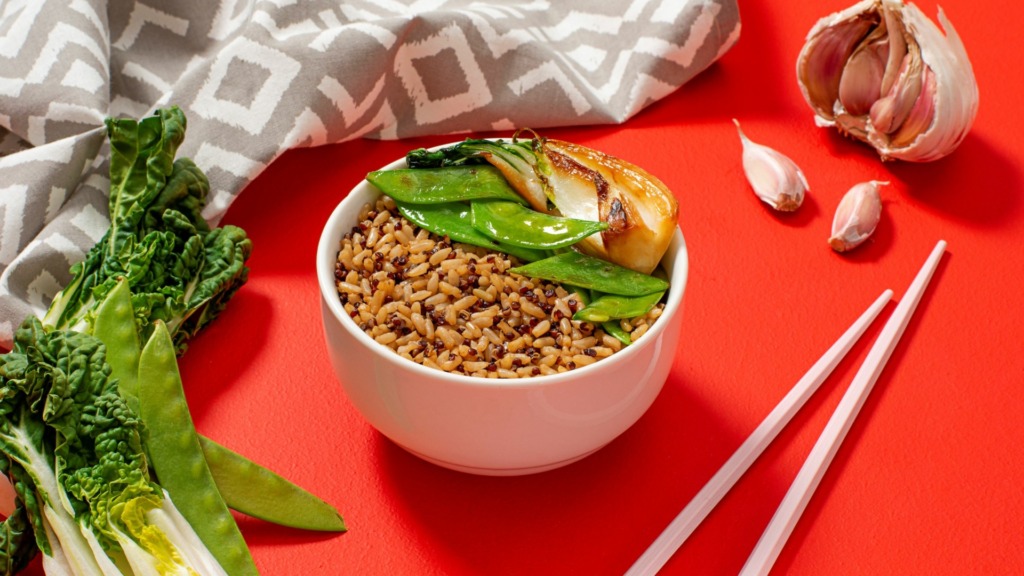 You can also try making this plant-based Brown and Wild Rice Bowl With Veggie Burger the next time you need a great tasting Meatless Monday recipe. There are plenty of different ways that you can adapt this recipe. For example, try it with either Swiss or cheddar cheese or try swapping in your favorite veggies.
Recipes With Fragrant Rice
Fragrant rice normally gives off a distinctive aroma or flavor and can be used in a wide variety of different meals.
This Shoyu Rice With a Soft Boiled Egg recipe made with Jasmine Rice Cups is the perfect start to your day. If you prefer your eggs runny, try boiling them and then cooling in ice cold water afterwards. If you prefer your yolks crumbly, make this dish with a hard boiled egg instead.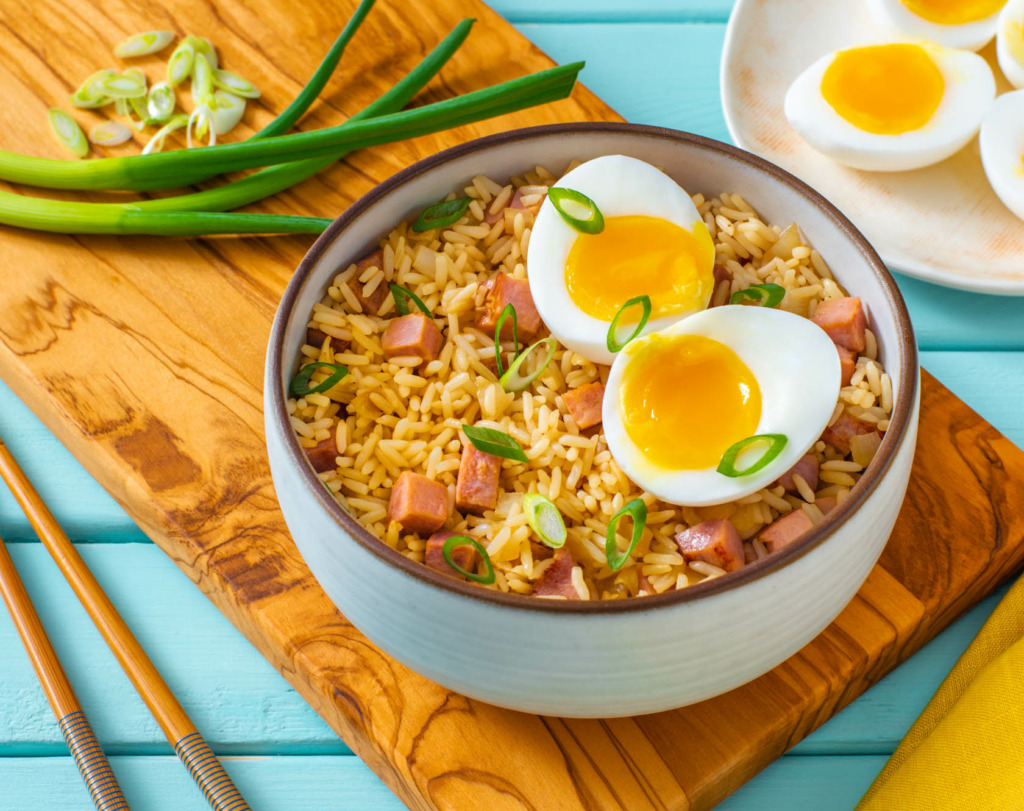 This sweet yet savory Spicy Mango Chicken is a delicious recipe made with Basmati Rice Cups. Depending on how much time you have available, you can make this dish either in the microwave or in a skillet. To add even more flavor to this dish, try adding in some cilantro as well.
Recipes With Seasoned Rice
Chicken and Herb Rice Cups can be used to make dishes like this Mediterranean-flavored Spanish-Style Chicken Rice. This is a dish that is made with mainly pantry staples so great for experimenting with Minute® Rice cups.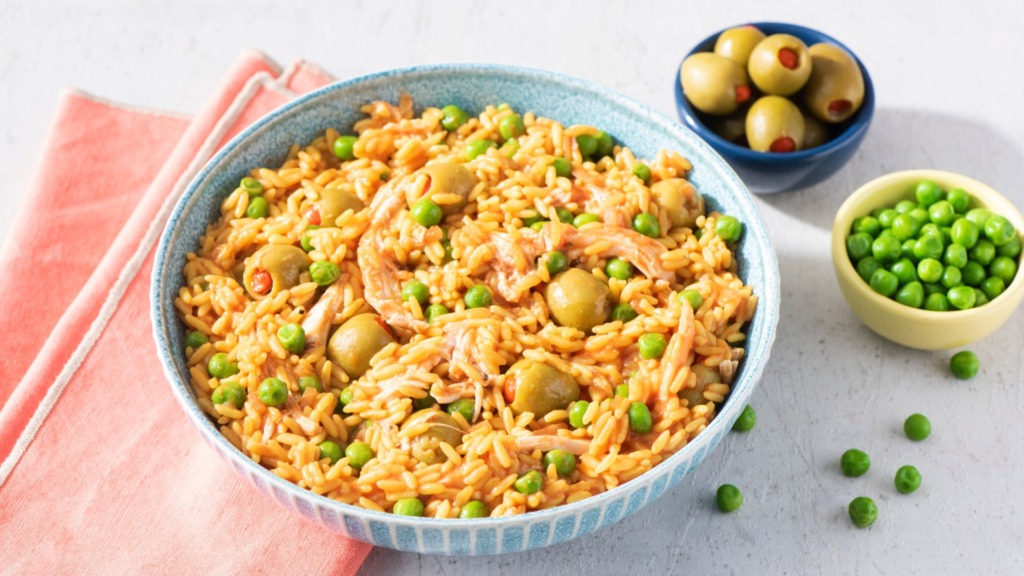 Recipes With Rice and Beans
Southwest Pinto Beans and Rice Cups are perfect for making Tex-Mex classics like this comforting Southwest Pinto Beans and Rice Soup recipe which is ready in just 5 minutes. Feel free to add some chicken or beef  if you feel that this dish could use more protein.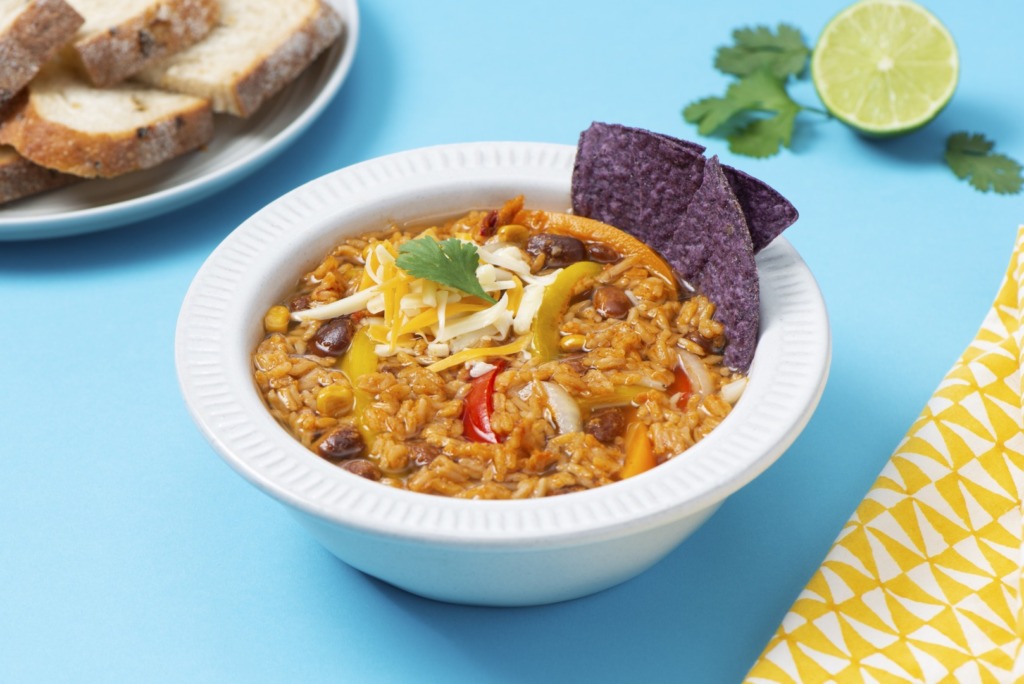 For even more recipes and information on our products, stay up to date with Minute® Rice.
This chicken cheese and rice is a great place to start.