Whether you are just cooking for yourself or for others, take the stress out of dessert by making a rice pudding. Depending on you or your guest's tastes, rice pudding can be a simple recipe with minimal additional flavorings or it can be complex with tons of add-ins and interesting presentation options.
With Minute® Rice there are plenty of different ways you can prepare your rice puddings to make them more interesting.
But first, we need to know how to actually make a rice pudding.
How to Make a Simple 2 minute Rice Pudding
There are a variety of different ways of preparing a simple rice pudding, though this Easy Rice Pudding made with Minute® White Rice Cups is a good way to start. With just 4 ingredients, you can have this very simple rice pudding recipe ready in just 2 minutes.
Step 1: To start with, heat your Minute® White Rice Cups according to the package directions.
Step 2: Combine the rice with a vanilla-flavored pudding cup and some raisins in a bowl and mix together.
Step 3: Sprinkle with cinnamon.
Note: If you are looking for a festive variation of this recipe, check out this fall-inspired Pumpkin Pie Rice Pudding Recipe made with Minute® Jasmine Rice Cups which is perfect for the next time you are hosting Thanksgiving dinner. If you are serving this dessert to adults, you can include a splash of alcohol like rum to really bring the flavors out.
Now that we have a simple rice pudding we can use as a base, let's take a look at some interesting ways we can experiment with our desserts.
Baking Your Rice Pudding
If you have a bit more time to spare, then you can try making this more traditional style Baked Rice Pudding made with Minute® Instant White Rice. Although this recipe calls for nutmeg, feel free to replace it with cinnamon if you prefer.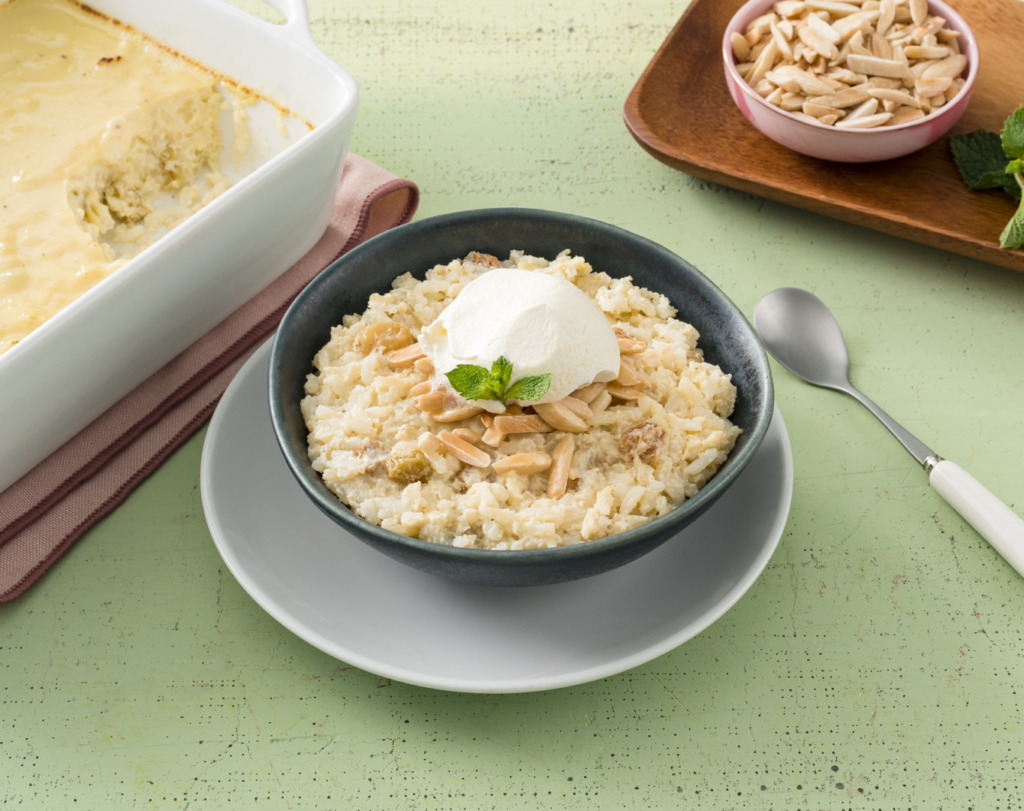 Cold Rice Pudding
Adding in some milk can give your rice puddings a creamier texture. For example in this Summer Berry Rice Pudding Crumble made with granola, it can be enjoyed for breakfast, dessert or just a snack when you're feeling hungry. If you want to add a touch of decadence, try topping with whipped cream or ice cream.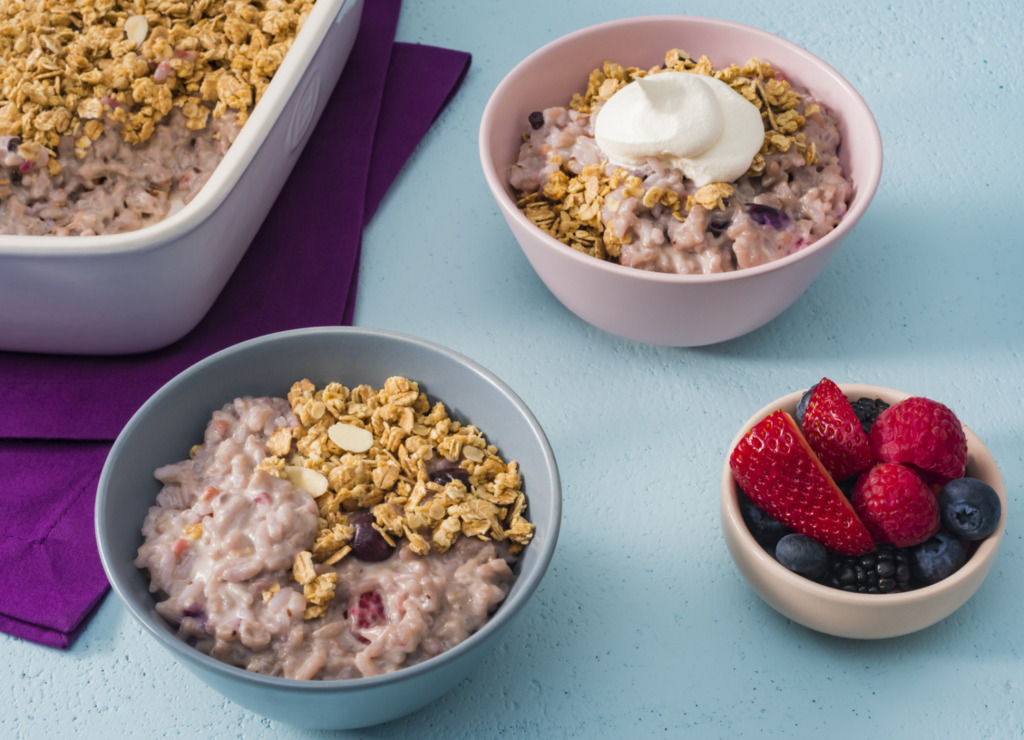 Alternative Milk Options
Oat Milk
You can also use other types of milk to give your rice puddings a different flavor, for example in this Oat Milk Banana Rice Pudding made with Minute® Instant White Rice. You can make this dish by blending together bananas, oat milk, sugar, cinnamon and salt then combining with the rice. For best results, you will want to use ripe bananas that are just starting to develop brown spots for this recipe.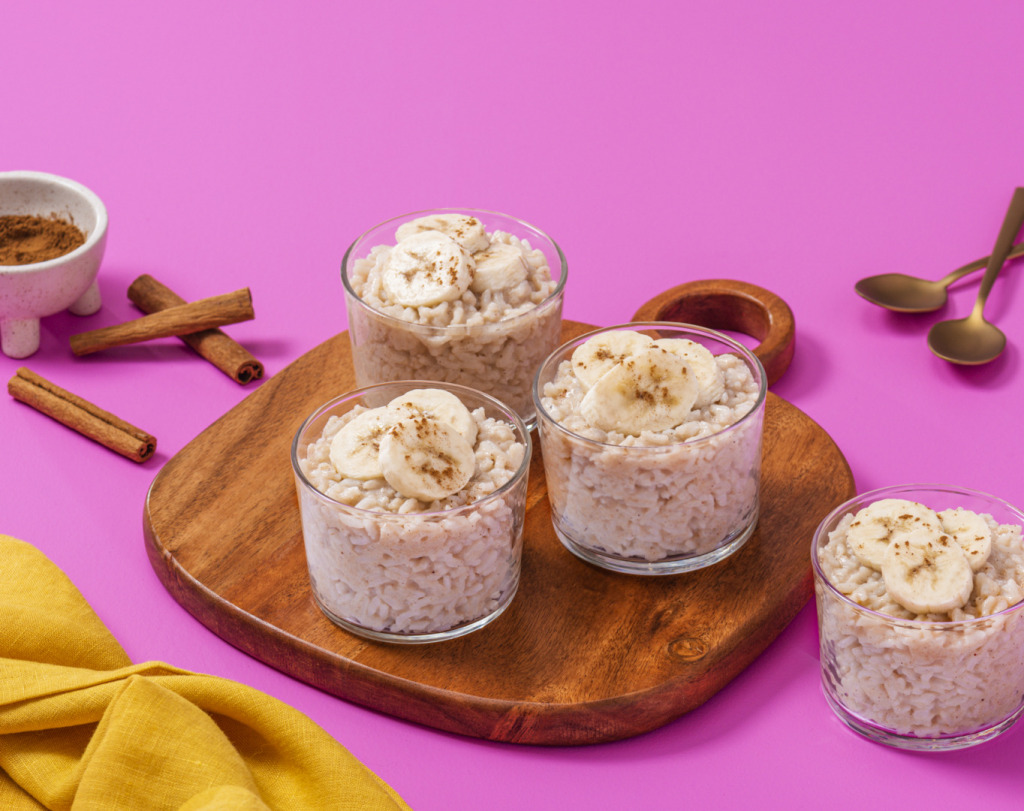 Coconut Milk
Coconut milk will give your rice puddings more of a tropical flavor like in this fruity Triple Coconut Lime Rice Pudding made with Minute® Instant Jasmine Rice. Feel free to add in some extra pineapple slices for even more flavor.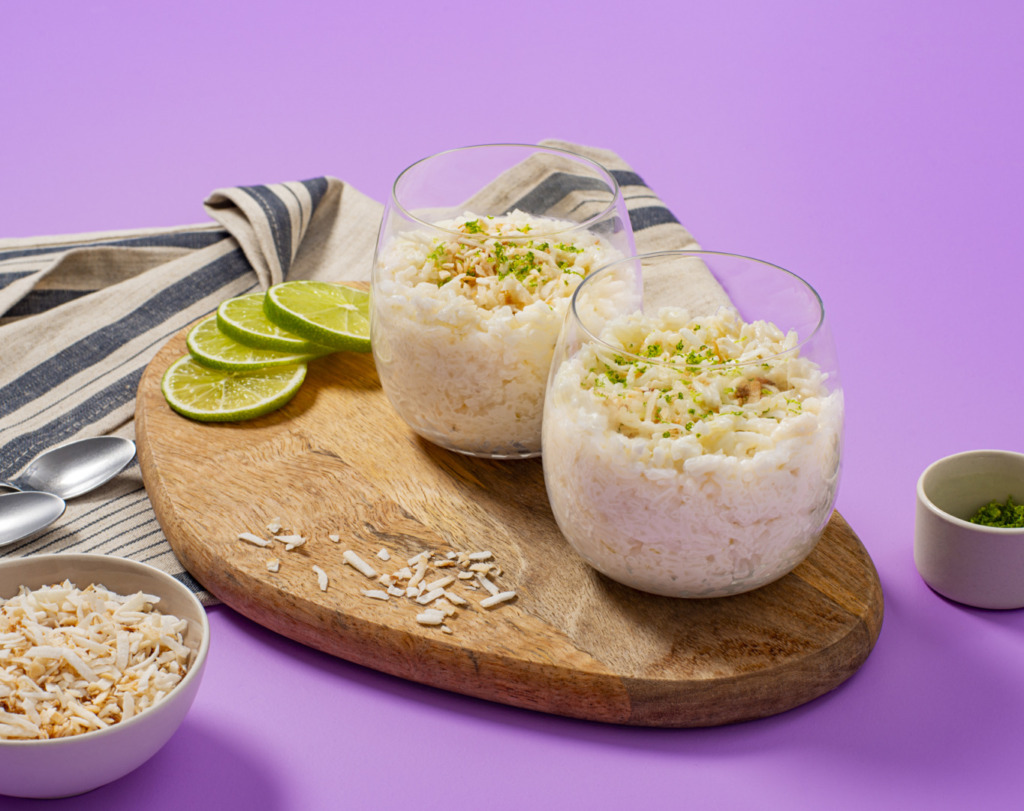 For a Thai variation on rice pudding which also uses coconut milk, you can make this Mango Sticky Rice with Minute® Jasmine Rice Cups. Using ripe mango in this recipe will give this tropical dessert a better flavor.
Mug Cake Rice Pudding
For a creative yet convenient way to enjoy your rice puddings, why not try serving them in a mug, like in this 10 minute Layered Chocolate-Caramel Rice Pudding Cake recipe made with dulce de leche. If you want to experiment with this recipe, stir in some gummy worms at the end to make a dirt cake recipe.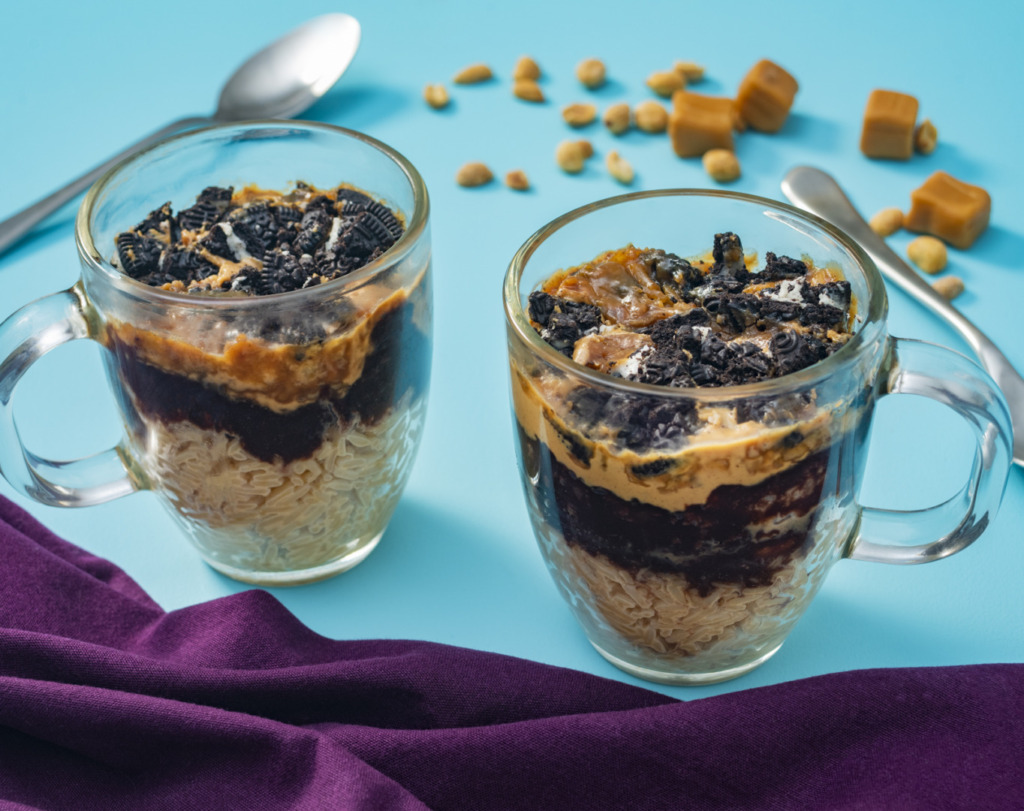 Rice Pudding Pie
For another rice pudding-inspired cake style recipe, try this Salted Caramel Rice Pudding Ice Cream Pie dessert made with chocolate cookie crumb crust and dulce de leche. This recipe tastes especially great when topped with whipped cream.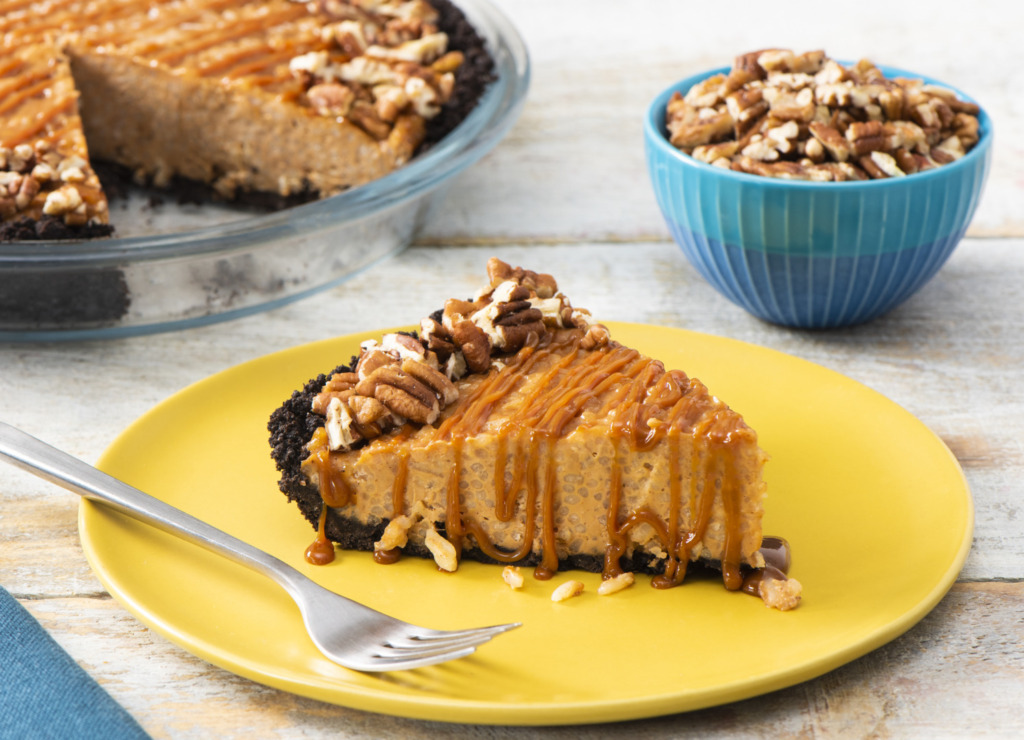 International Inspired
You can also try this Latin American-inspired Churro Rice Pudding made with chocolate sauce and Minute® Instant White Rice. You can serve this recipe either cold or hot depending on your preferences.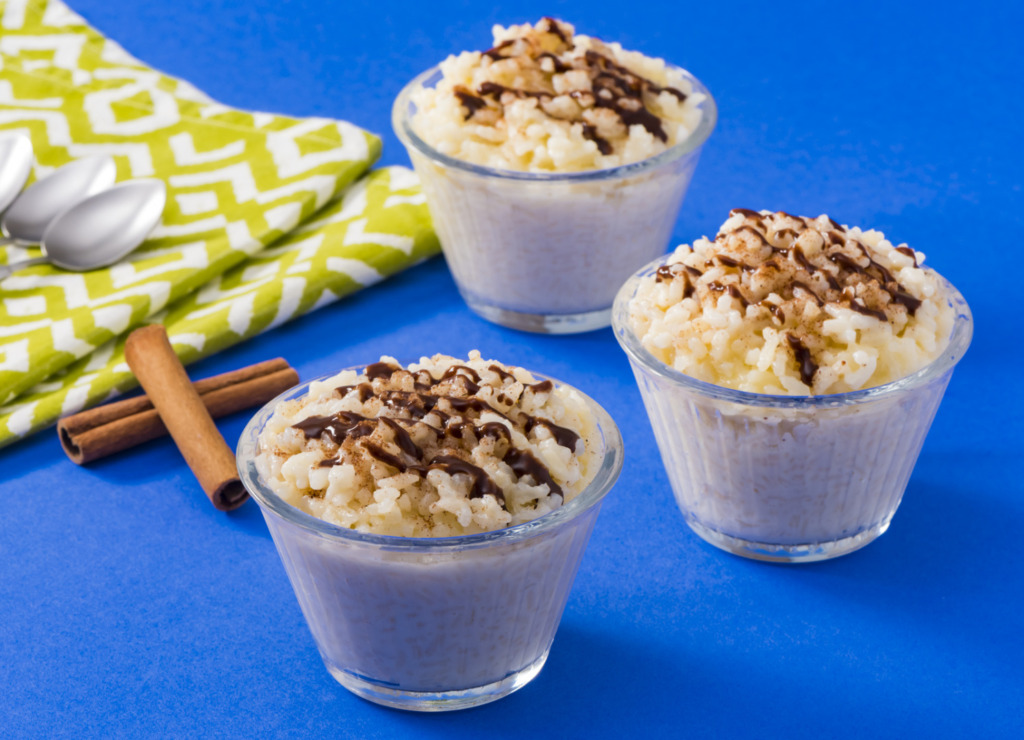 Chocolate Lovers Rice Pudding
You can also infuse chocolate into your rice, as seen in this Chocolate Hazelnut Rice Pudding made with Minute® Jasmine Rice Cups. To really turn up the chocolatey flavor, sprinkle over some shaved dark chocolate. You can also make this dessert into a breakfast by adding in some yogurt.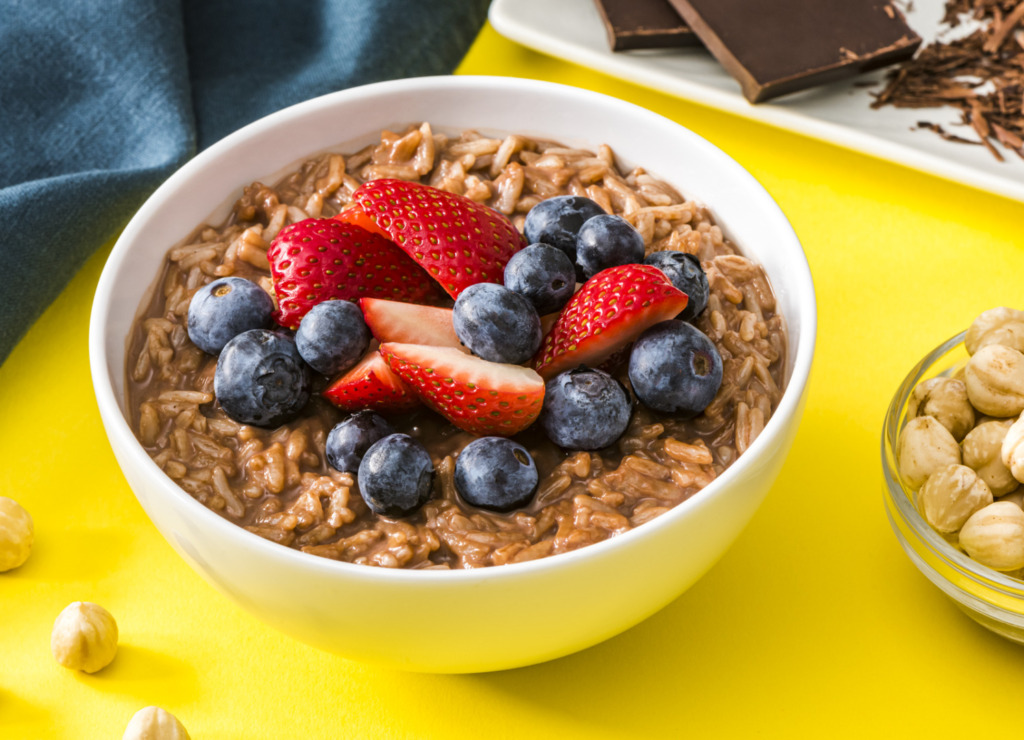 Looking for a vegetarian dinner idea? Try our: eggplant parmesan recipes.
For even more great tasting dessert recipes, be sure to stay up to date with Minute® Rice.