After an action-packed summer vacation, it's always nice to return to some form of routine for both you and your kids. However, with your little ones going back to school, you'll need to start thinking about packed lunches again along with some quick dinner recipes you can make now that there are more activities and less time in the evening. 
Luckily, with Minute® Rice you can take the stress out of cooking, with some of these simple recipes that are perfect for either a packed lunch for kids or a convenient mid-week dinner.
What to put in a Lunchbox
Take the stress out of preparing your kids' lunchboxes with some of these simple tips.
Base your children's main food item around rice, pasta or bread as this will keep them fuller for longer. 
Wraps can make a more interesting lunch choice for kids and can be a great way of getting them to eat greens.
Try to include more savory snacks like rice cups instead of candy or chocolate.
Make sure you include some fruit. Dried fruits like raisins make an excellent addition to any lunchbox. 
For a treat, add in their favorite flavor of yogurt.
Get your kids involved in helping you organize their lunchboxes. Your kids will be more likely to eat what you have prepared if they have chosen it themselves.
Finally, keep trying new things. Making sure their lunches are always varied will keep your kids interested.
Lunch Box Ideas
Mix Its
For a great packed lunch for both kids and adults, why not try a Minute® Rice Mix It. The great thing about Mix Its is that all you need to do is heat the Minute® Rice of your choice, add some ingredients and you have a quick and convenient meal. To get started with Mix Its, try this Spicy Mexican Bowl or this Chile Verde.
Stuffed Vegetables
If you're looking for a fun vegetarian-packed lunch for your kids, a stuffed peppers recipe is always a great option. For example, these Easy Italian Stuffed Peppers made with Minute® Garlic and Olive Oil Jasmine Rice Cups are ready in just 10 minutes. 
Bite Sized Treats
These snack-sized Rice Broccoli 'N Cheese Cups made with Minute® Instant White RIce are a great way of sneaking some greens into your kids' packed lunch.
Wraps
For a packed lunch meal that takes no time at all to prepare, check out this simple Middle Eastern-inspired Shawarma Chicken and Rice Pita recipe made with Minute® Jasmine Rice Cups. Be sure to microwave the pita for around 30 seconds before filling as this will allow you to roll it without any cracks or rips.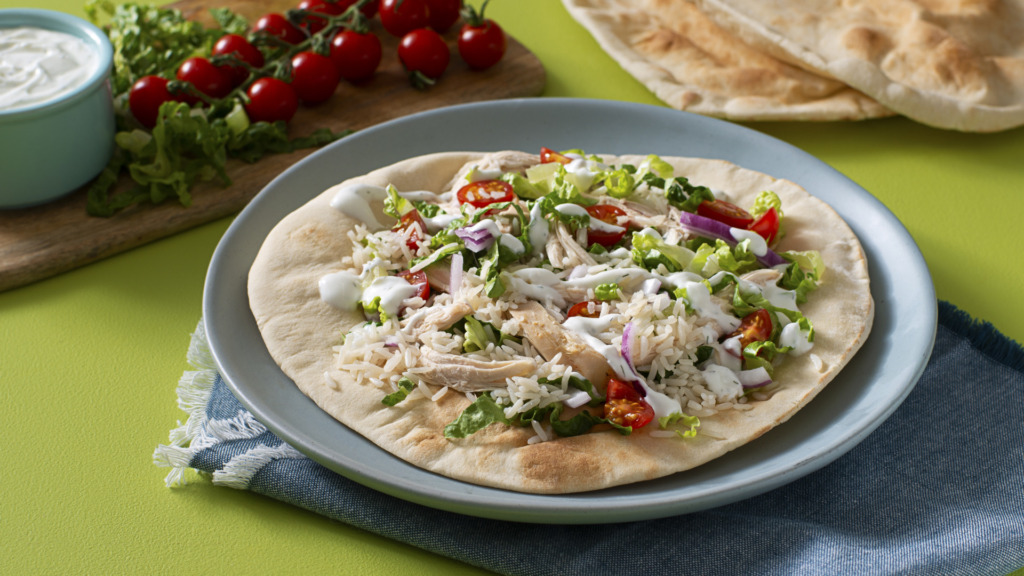 Meals For You
Now we've got lunch sorted for our kids, we need to think about you. With all this running around prepping your kids' packed lunches, you may find it hard to find the time to make yourself a packed lunch! Luckily there are plenty of quick lunches you can make for yourself with Minute® Rice for when you are pushed for time.
This Rice-Stuffed Eggplant Parmesan made with Minute® Instant Jasmine Rice makes a tasty packed lunch that's filled with greens. You can customize this dish however you want, if you don't have such a big appetite, you can use a smaller eggplant instead. Alternatively, if you want something a bit more filling, you can add in some proteins like chicken or shredded beef instead.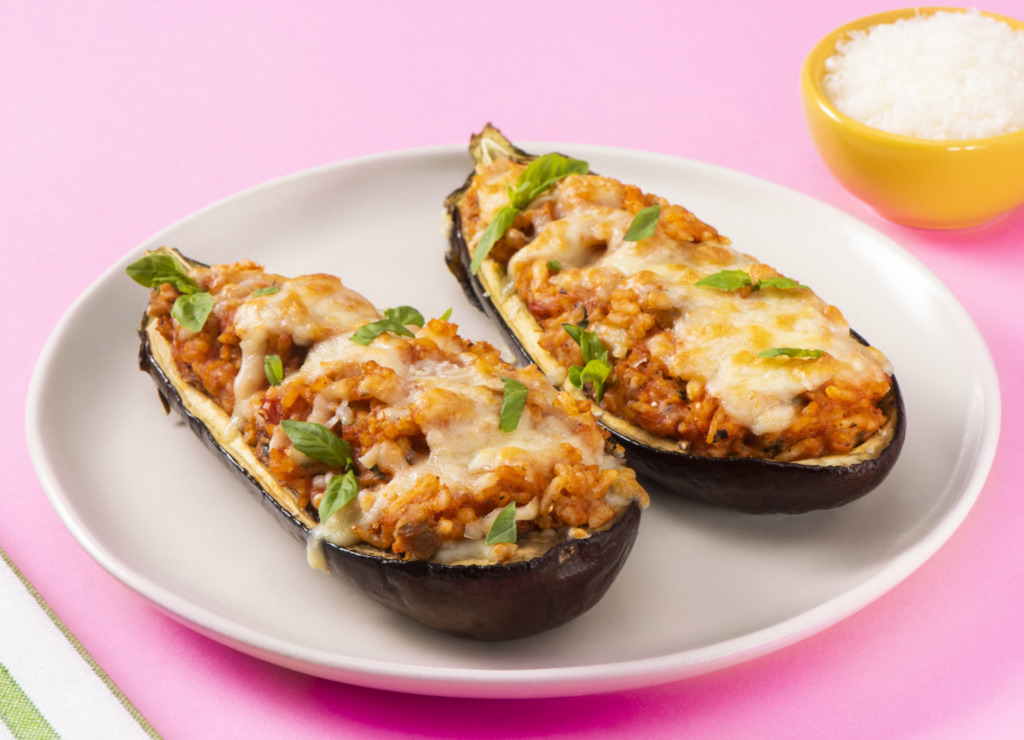 If you'd prefer a salad, try this Mexican Cobb Salad made with Minute® Cilantro and Rice Cups. If you want to turn up the flavor of this salad, try sprinkling in a dressing, feta cheese or chicken.
Now that we've got our packed lunches sorted, let's take a look at some quick mid-week dinner ideas.
Quick Dinner Recipes
After a busy day at work, the last thing you need is to spend hours cooking away in the kitchen while also keeping an eye on the kids. With these simple recipes, you'll be able to have a great tasting mid-week meal ready for your family in no time. 
Ready in 30 Mins and Under
For a delicious dinner that can be ready in just 30 minutes, learn how to make this stress-free Easy Teriyaki Chicken and Rice Dinner made with Minute® Instant Brown Rice.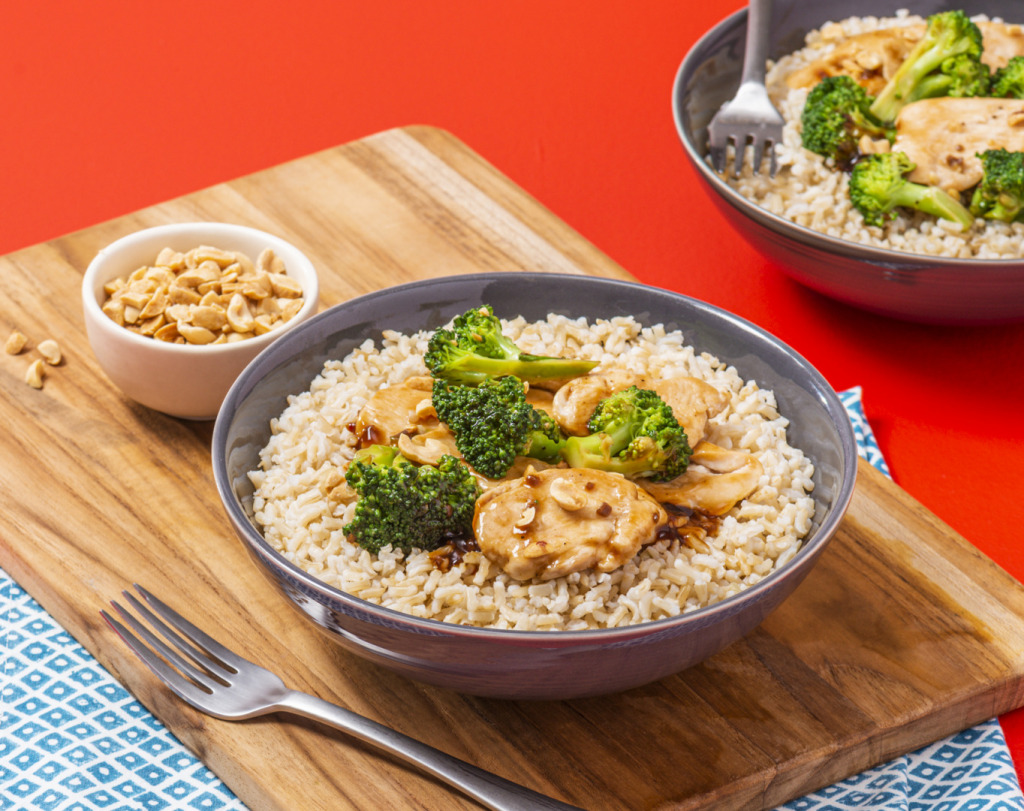 Alternatively, this BBQ Chicken and Rice Dinner made with Minute® Instant White Rice. serves 4 and is ready in just 20 minutes.
Ready in 15 Minutes and Under
If you need something a bit quicker, try this 15 Minute Chicken and Rice Dinner for a delicious mid-week dinner in no time at all. If your kids are a fan of cheese, try sprinkling their favorite variety on top of the veggies.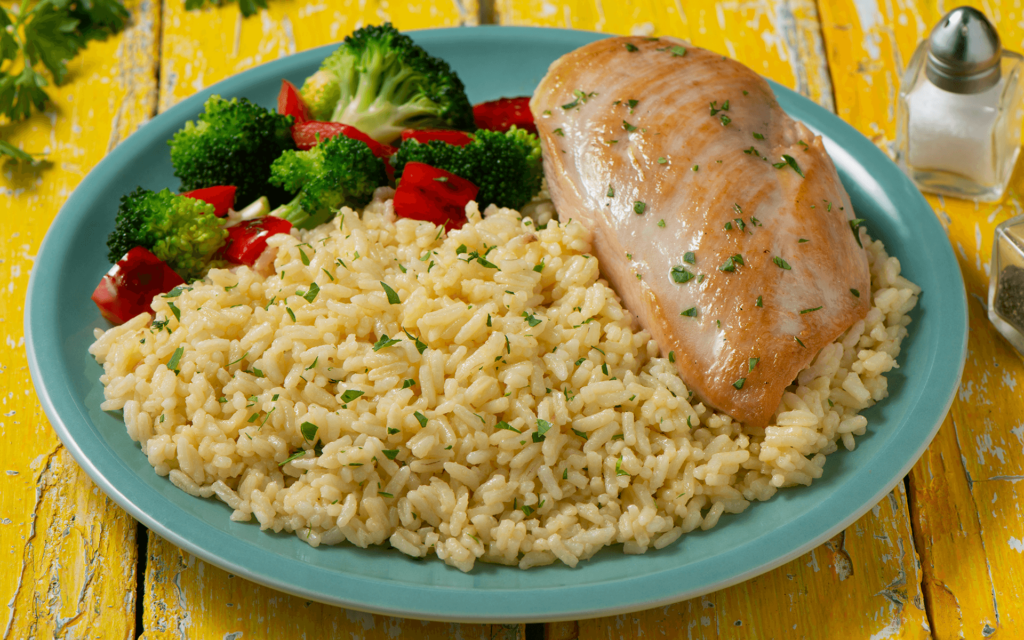 This filling Quick Chicken Stir-Fry made with Minute® Instant White Rice is another recipe that you can have ready for your kids in just 15 minutes.
Ready in 10 Minutes and Under
Fried rice recipes are an excellent choice if you are looking for something quick and easy to make. For example, this Easy Chicken Fried Rice recipe made with Minute® Brown Rice Cups makes a stress-free dinner that can be made in no time at all.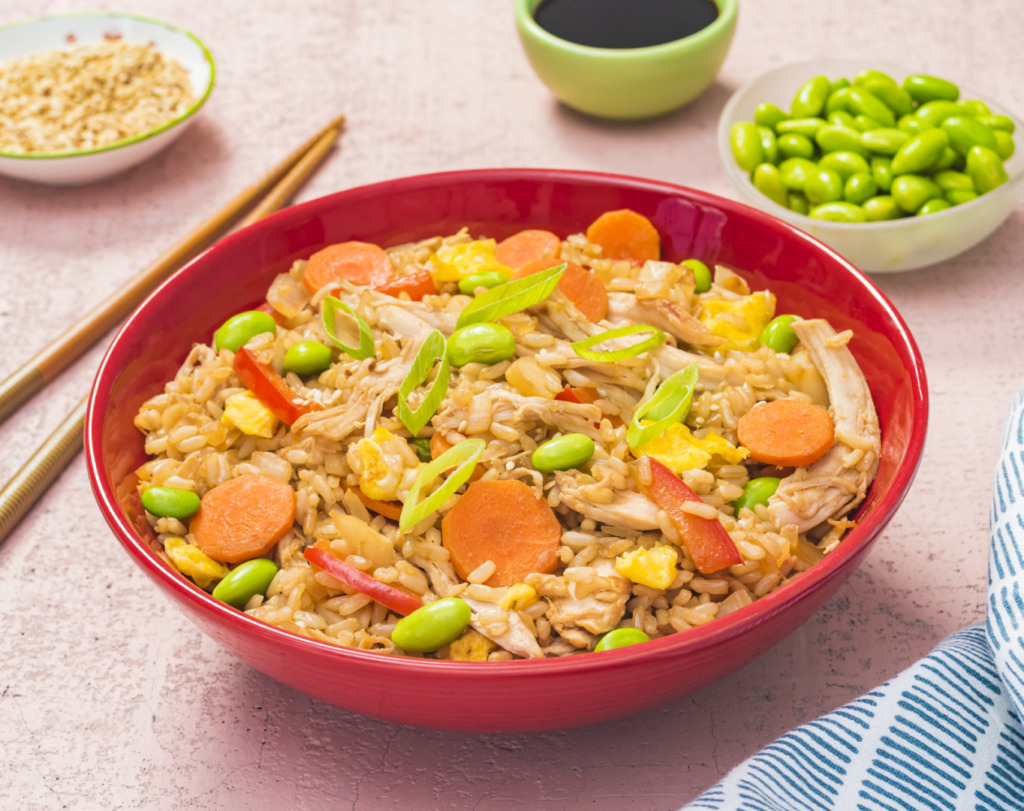 For more simple and delicious recipes your family will love, stay up to date with Minute® Rice.