Sometimes, having a full kitchen to cook in is a luxury, especially if you're sharing a dorm room that only includes a microwave and a fridge! And, in all honesty, going to the campus cafeteria or dining hall whenever you want a snack just isn't practical. So, at Minute® Rice, we're here to make your life simpler and tastier with food staples that every dorm room needs.
We've got meal, snack and dessert ideas that you can make in the microwave, and a few simple skillet ideas in case you've got a hot plate or dorm kitchen! Let's get started with a few of our cooking essentials and then we'll move onto necessary ingredients and recipe inspiration.
Dorm Room Cooking Essentials
One of the most important skills to learn at college is learned outside of books — getting crafty in the kitchen with what you've got and learning how to rustle up simple recipes from a dorm room.
When planning on what to take with you to college, in case your dorm doesn't already provide them, you'll want to bring these dorm room cooking essentials.
College Tip: As a college student you might be a bit strapped for cash, so we suggest taking a look at garage sales in the area during the summer or finding any of these items used online for a bit lower price.
A Mini Fridge: A mini fridge is absolutely essential if you are going to be storing any fresh food like fruits or vegetables. A mini fridge will also come in handy for storing any leftover food.
Kettle: Perfect for boiling water so you can enjoy drinks like tea or hot chocolate. You can also use a kettle to easily prepare your Minute® Instant Rice.
Knife and Cutting Board: A good quality knife and cutting board will come in handy for simple prep.
Silverware: How are you going to be able to eat your delicious home cooked food without anything to eat it off or with? Make sure you take a bowl, a plate and some silverware to college with you.
Mason Jars: Perfect for storing dry ingredients like spices, grains and beans. They are fabulous for overnight oats and can also double as a drinking glass as well.
Microwave: From omelets to BBQ-style dishes, you'd be surprised at the amount of meals that you can prepare in the microwave. A microwave will also come in handy for reheating leftover food.
Hot Plate: If you want to cook more complex meals, then you'll need a hot plate. This will allow you to cook your own meat so you don't need to buy it pre-cooked
How to Make Rice in Your Dorm Room
Minute® Rice is so simple to make, you don't actually need access to a kitchen. Whether you are preparing Minute® Instant Rice or a Minute® Rice Cup, there are a few different ways you can make your rice without leaving your dorm room.
How to prepare Minute® Instant Rice
Minute® Instant Rice can be prepared easily with an electric kettle. To start with, boil some water in the kettle. Once the water has boiled pour it into a bowl or pan and cover with a lid (or a plate!). Once the rice has cooked, drain any excess water and enjoy!
To find out the best water ratio to cook your rice in, feel free to consult the products page on our website, or alternatively you can check your Minute® Rice packaging for this information.
Alternatively you can also cook your Minute® Instant Rice in the microwave. Simply put the rice into a microwave-safe container with some water and microwave until the water is absorbed.
How to Prepare Minute® Rice Cups
Minute® Rice Cups take no time at all to cook and are perfect if you only have a dorm room to cook in. Simply remove the film from the rice cup and then put it in the microwave for 1 minute to have great tasting rice. If you are preparing two cups, set the microwave timer to 1 ½ Minutes.
Let's put these rice cooking methods into practice with some of these easy recipes!
Easy Dorm Room Recipes
Each of these recipes can be made conveniently in your dorm room so there's no excuses for you to go hungry while cramming for finals!
Breakfasts and Snacks
Start your day off right with this quick and delicious Coffee Breakfast Rice Pudding recipe to give you the energy you need for a day full of classes. This recipe is easily customizable, simply add your favorite fruits or sauces like honey or maple syrup. If you're enjoying this as more of a late night snack, you may want to swap in decaf coffee.
This Easy Cheesy Rice Omelet can be prepared in no time at all in the microwave. Feel free to add any leftover cooked greens like broccoli or spinach along with sauces like soy sauce you might have on hand to really make this recipe your own.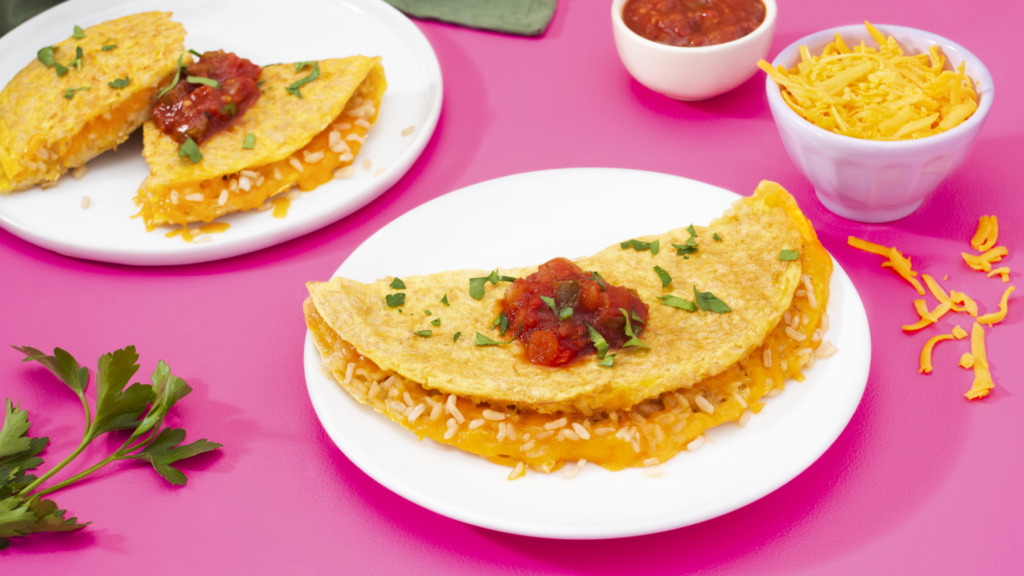 If you've got a sweet tooth, then you'll love this Layered Chocolate Rice Pudding Cake recipe which you can also serve with ice cream. This classic can be made in 10 minutes using just a microwave. Add in some gummy worms at the end to make a variation of the classic dirt cake dessert.
Microwaveable Meals
There are no shortage of tasty meals that can be made just using a microwave, for example
this Microwave Egg Fried Rice recipe made with Minute® Jasmine Rice Cups and scrambled eggs. If you want a bit more protein, you can also cook shrimp in the microwave as long as it has been thawed out first. Alternatively you can also try using pre-cooked pulled pork instead.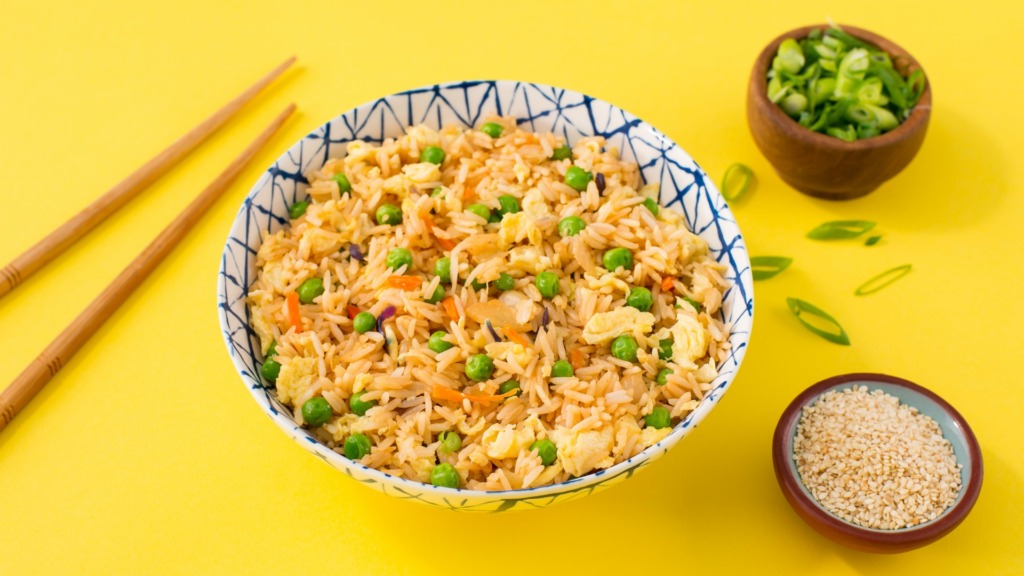 Believe it or not you can enjoy great tasting BBQ-style food from the comfort of your dorm room with this microwaveable BBQ Fried Rice recipe made with breaded chicken tenders, corn and BBQ sauce.
With just 5 ingredients, you can rustle up these easy-to-make Vegetarian Mexican Meatballs in the microwave. If you are following a vegan diet, you can replace the feta cheese with another plant-based variety instead. On the other hand, if you want to make this a meat dish, you can also cook standard meatballs in the microwave as well.
For another savory meal that can be made in the microwave using Minute® Jasmine Rice Cups, why not enjoy some Mac and Cheese in a Cup? When heating this recipe, try pausing the microwave at intervals to stir the ingredients, this will ensure that all the ingredients will be cooked evenly.
Simple Skillet Meals
If you have access to a hot plate, or maybe a friend's kitchen, then there are plenty of skillet recipes that you can also make without access to a kitchen. This is a great plan if you're looking to meal prep in advance to save time in the week ahead.
This Easy Sweet and Sour Chicken made with Minute® Instant White Rice takes just 20 minutes and 3 simple steps. You'll never need to go off campus again to get great tasting takeout style food!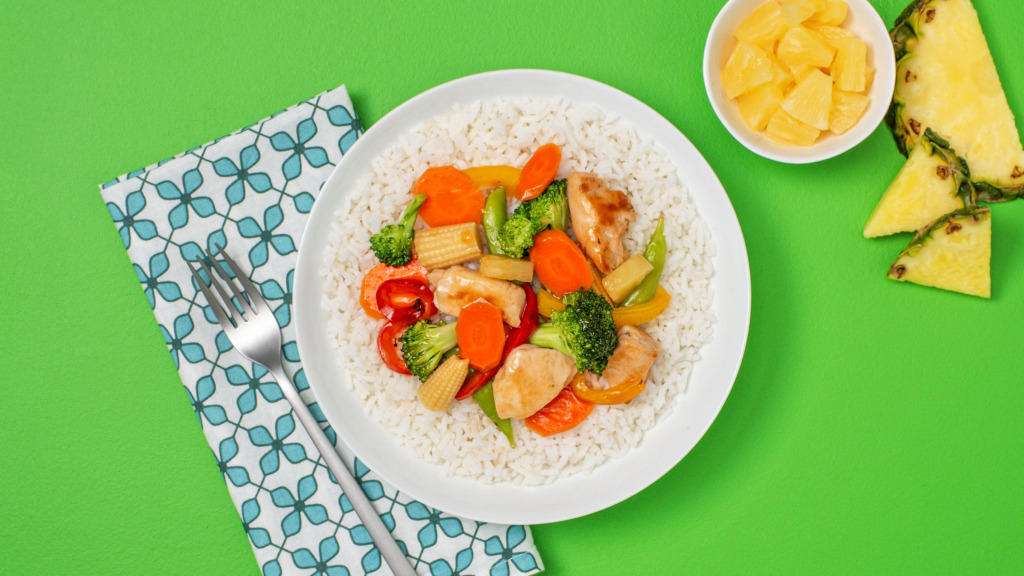 You'll be able to enjoy Taco Tuesday with your new college buddies with this Easy Chicken and Rice Tacos recipe made with Minute® Instant White Rice. If you fancy a bit more spice, feel free to add in some jalapeno peppers.
This Veggie Fried Rice made with Minute® Jasmine Rice Cups, carrots, bell peppers and sesame oil is an Asian cuisine classic. This recipe calls for grated ginger, however to make it easier to prepare in your dorm room you might prefer to use ginger powder instead, Another vegetarian option is our: recipes for eggplant parmesan.
Salads
Salads like this Mexican Cobb Salad with Minute® Cilantro Lime Rice Cups make the perfect dorm room meal as they require minimal cooking. Feel free to add in some feta cheese along with a nice dressing to your salads for some extra flavor.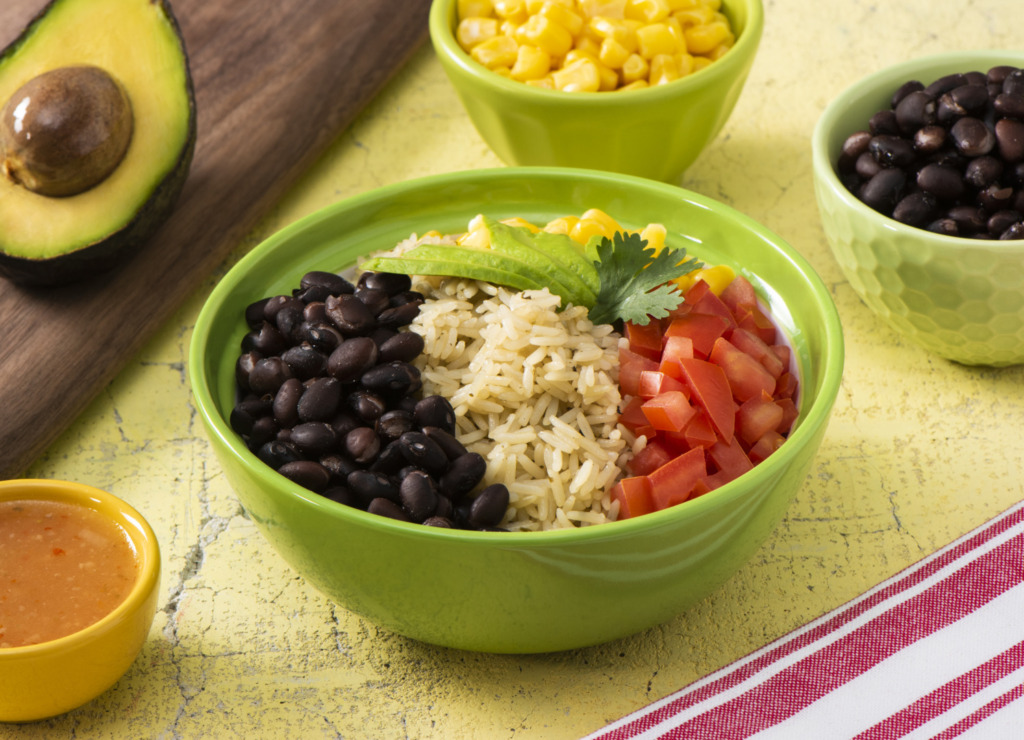 As always, Minute® Rice is committed to bringing you quick-cooking tips, whether you're a college student or a professional with a busy schedule.