Most experts say that if you want a New Year's Resolution to stick, it's got to be achievable, measurable and specific! And, there is no denying that food is at the center of many objectives, as it gives us the energy we need to be more active, focused on specific tasks and productive. So, no matter what you choose to improve this year, the meals you eat can make a difference.
At Minute® Rice, we want to help you stick to your resolutions, so we've mapped out 5 important food-related goals for the year ahead that perfectly complement any other resolutions you might have. Within each section, we're also including quality but fast, easy and delicious recipe ideas! So, it's time to get organized, are you ready?
Resolution #1 Cooking More Homemade Meals
Nowadays with everything going on in our fast paced lives, cooking more homemade meals can actually seem like a bit of a challenge. That's why Minute® Rice is fast, so you can sit down and take a moment to eat more quality meals, no matter the amount of time or skills you have in the kitchen.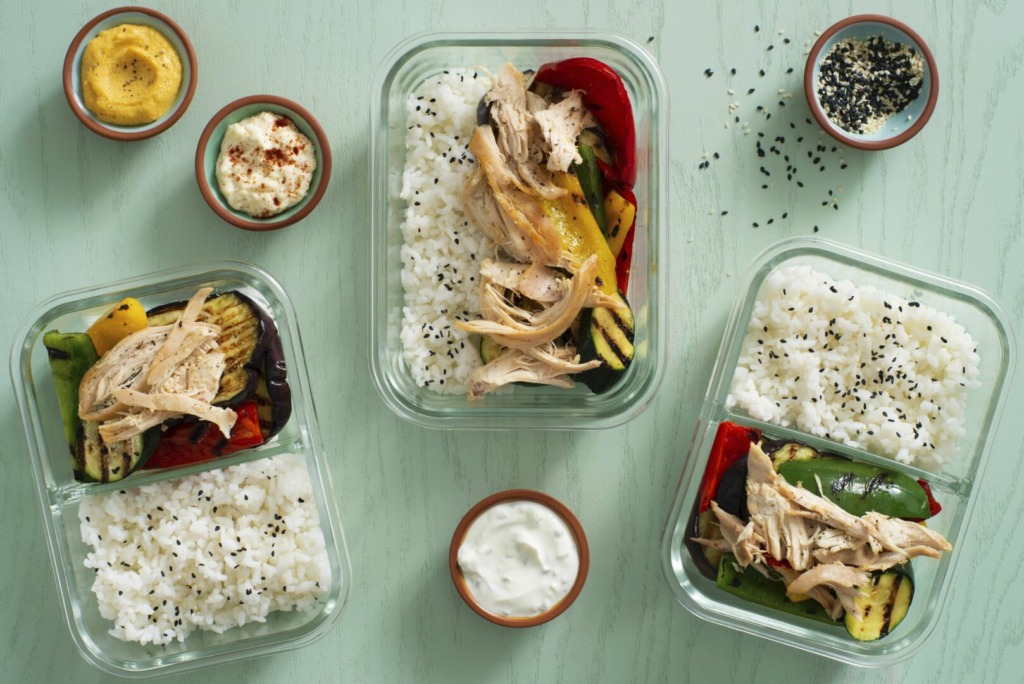 In order to make this goal a reality, we've got some tips for how you can make more homemade meals, anytime!
Tip 1. Start Meal Planning and Meal Prepping
Most people who plan their meals out in advance and prep them beforehand say it saves them time, energy and offers up more time to utilize during the day! If you've never tried it before, start with our Meal Prep 101: A Beginner's Guide.
You can do this in three different ways: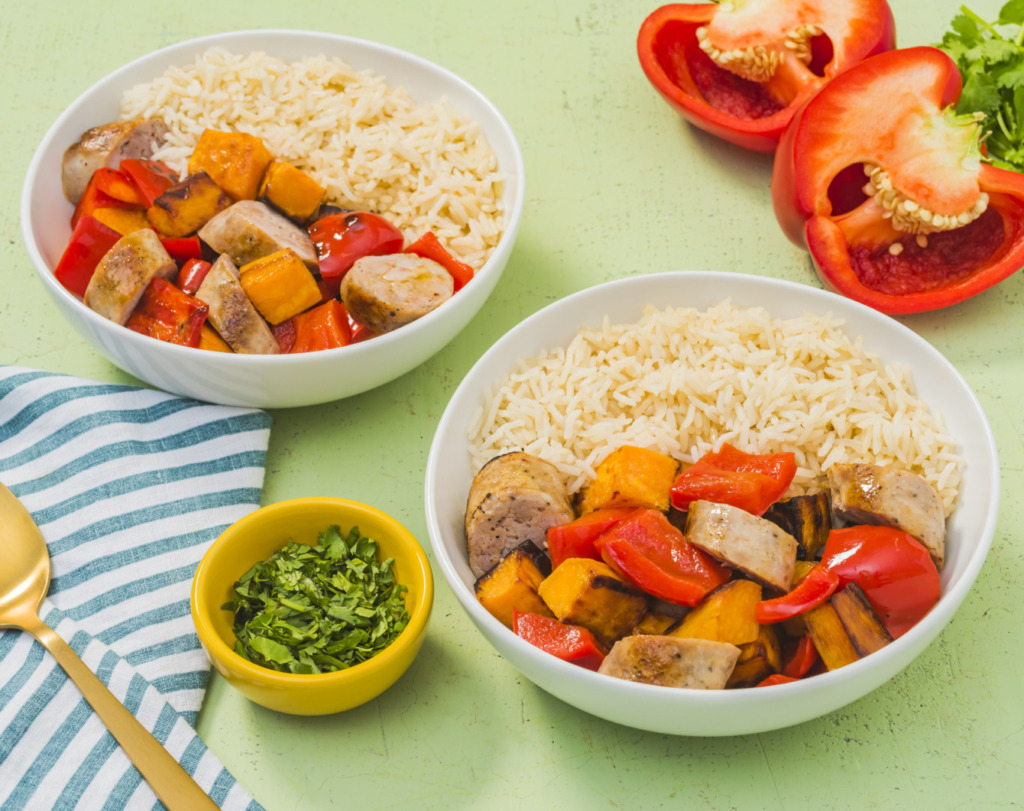 If you've completely forgotten to prepare a meal or defrost your chicken, don't worry, we can help with that. Starting with our rice, learn how you can mix in all kinds of ingredients for a breakfast, side dish, main dish and everything in between.
Tip 2. Make Your Lunch Count
Whether you meal prep or not, giving yourself a quality lunch at the office or at home can offer you a quick recharge to stay fueled for the rest of the day. Learn how you can make your lunch count with all kinds of quick meal ideas you can make with only a microwave and a few ingredients. Our stuffed eggplant recipe is a perfect vegetarian option to get you started.
Tip 3. Prepare Takeout At Home
Now, you don't have to call for delivery or stop by the drive-thru, with Minute® Rice options you can make your own meals at home!
Start with your favorite Asian restaurant takeout made easy from Pad Thai Rice to Microwave Fried Rice and so much more. Pick a few different options and make it a simple buffet at home!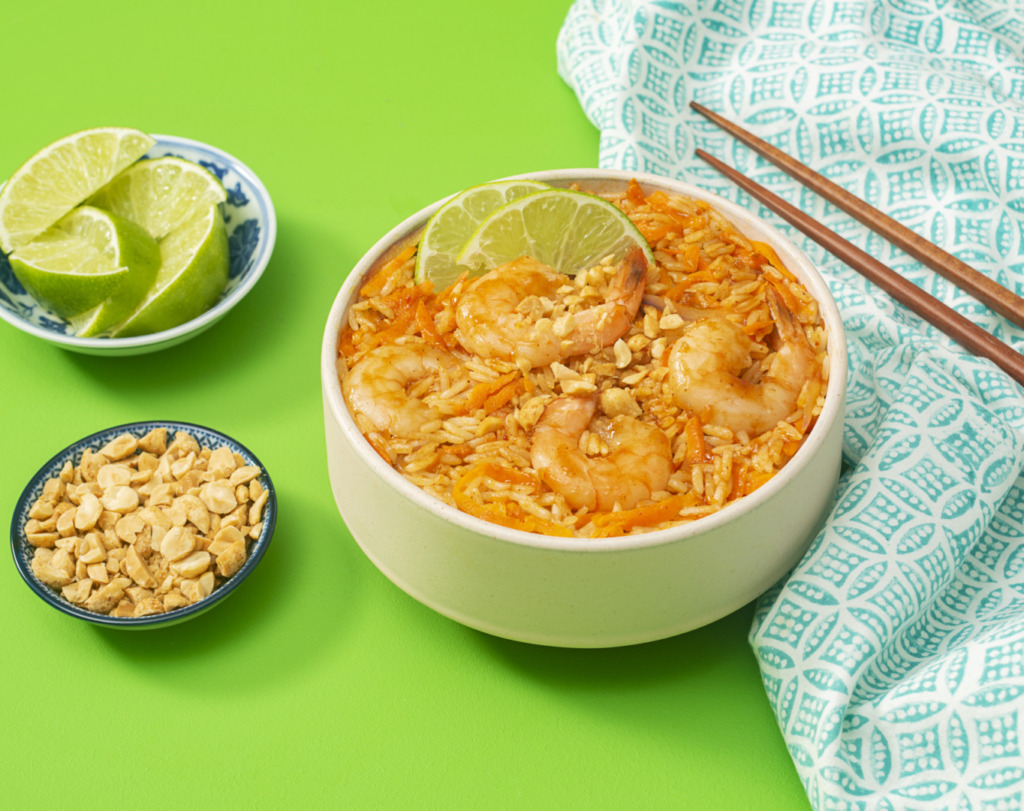 Craving a juicy burger? This Cheeseburger Rice Skillet is loaded with all of your favorite flavors ready in just 20 minutes! Not to mention it's completely customizable for any picky eaters.
Finally, make any night Taco Tuesday with our guide for Tex-Mex and Mexican dinner ideas!
Resolution #2 Prepare Breakfast At Home
You most likely already know about the importance of starting your day with a great breakfast, but using quality foods, you can improve your day even more!
Use the weekend to get ahead of your week. Use Saturday or Sunday morning to prepare a copycat version of your favorite morning pastry like a Banana Zucchini Bread loaf or some savory Quinoa and Sausage Breakfast Muffins. Store them in an airtight container to simply grab and go.
If you prefer a fast egg and sausage/bacon English muffin, swap in more whole grains using brown rice or quinoa in this 4 Minute Breakfast Scramble.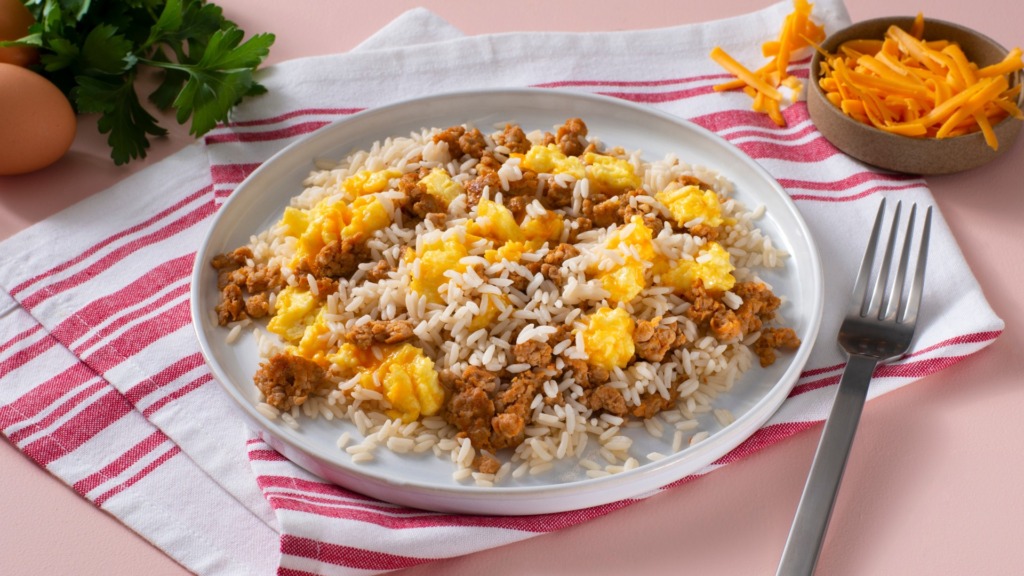 Find more meal ideas with our Simple Breakfast Recipes!
Resolution #3 Swap in Homemade Snacks
Forget the vending machine, feel great inside and out with a homemade snack that will save you time and give you more energy. We suggest using simple but protein-filled items like quinoa, peanut butter, nuts, Greek yogurt and seeds to start.
Snack Ideas:
Nutty Buddy Honey Rice: For even more protein, swap in our Minute® Ready to Serve Brown Rice and Quinoa.
Banana Peanut Butter Rice Bites: These sweet bites can be frozen in an airtight container for up to 1 week.
Four Grains, Berries and Yogurt With Quinoa: Prepare 4 mason jars ahead of time and keep refrigerated to use throughout the week. Top with more seeds of choice like sunflower, pumpkin or 'pepitas', chia, hemp or flax seeds.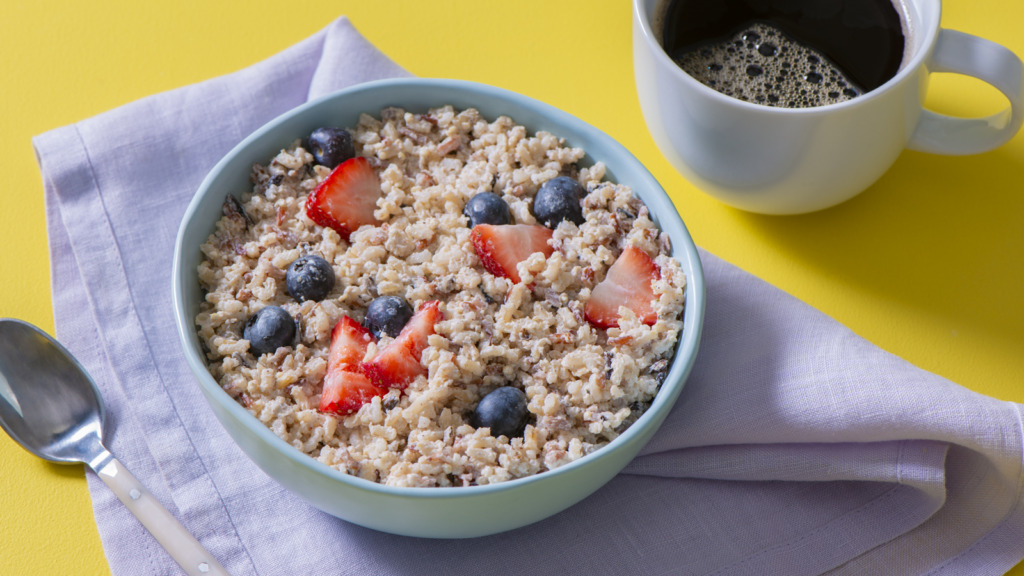 Rice and Quinoa Chocolate Peanut Butter Granola Bars: Make these into your preferred size or shape.
Resolution #4 Add More Fresh Fruits and Veggies to Your Meals
Quite a common resolution, eating more fruits and veggies doesn't have to be hard and it can taste great! We've got some delicious ideas for incorporating more into your meals.
Lettuce Wraps
One of the simplest ways to get more veggies onto your plate is to swap out classic tortillas for lettuce wraps. We suggest using bib, butter, romaine or iceberg lettuce leaves.
Use this simple and hearty recipe for Chicken and Basmati Rice Lettuce Cups that you can put together in just 5 minutes.
Stuffed Vegetables
Another fun and tasty way to make vegetables is by stuffing them with incredible ingredient combinations. Take a look at our guide to stuffed vegetables with loads of recipe ideas.
Rice Salads
If you want to enjoy salads but always feel like they leave you feeling hungry, add filling ingredients such as rice and quinoa along with a tasty dressing!
Try all kinds of quick and hearty salad ideas like a 5-minute Greek Salad or a Chimichurri Tuna Salad.
Fruits
Adding fruit to your savory meals can actually add lots of flavor with a sweet touch. Start with a favorite like avocado, then follow with apple and squash like in this Fall Harvest Rice Bowl, and finally use pear in this Arugula, Pear and Multi-Grain Rice Salad.
Resolution #5 Cut Out Meat Once a Week
Another way to incorporate more nutrient-dense fruits and vegetables into your meals and bring a bit more sustainability to your meals is to cut out meat once a week. Since we all need protein, we've put together ways you can swap in plant-based protein for traditional beef, chicken or fish.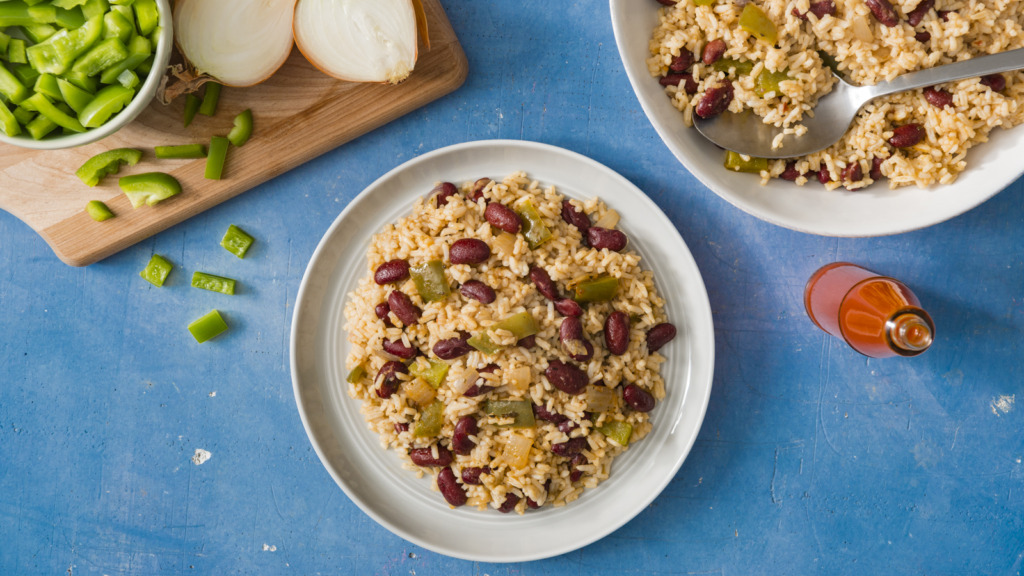 Legumes, Seeds, Nuts and Quinoa
To keep you feeling full, make sure to add in nutrient-dense protein sources. Use the same items we listed in our snack section like seeds, quinoa and nuts or also add in legumes such as beans, lentils, and more!
Try chickpeas in this California Grain Bowl or combine Red Beans and Rice to make a complete protein together with all 9 essential amino acids.
If you're just cutting out beef and chicken, you can still swap in tuna or other fish as in this White Bean and Tuna Rice Salad Bowl.
Meatless Options
If you find it challenging, substitute meatless alternatives for ingredients you normally enjoy: vegetarian meatballs or burgers, tofu and meatier vegetables are a great place to start.
Vegetarian options:
In order to maintain your goals this year, keep yourself feeling fueled in all kinds of ways with Minute® Rice. We've made quality meal options fast, so you can slow down and focus on what matters most to you.