What many would say is the most important meal of the day – breakfast – is often the easiest to skip. And, while we at Minute® Rice have equipped you with plenty of ideas to make your lunch count and speedy weeknight dinners, we can't forget about the wide variety of morning meal options there are available!
No matter your preference, whether you enjoy breakfast that's sweet or savory, elaborate or simple, we've got something for you! And, all of these recipes contain hearty Minute® Rice or Quinoa grains to give your morning meal that extra oomph to keep you feeling full and satisfied. Don't let any excuses get in the way of you starting your morning on the right foot with something quick and delicious.
Bonus Entertaining Tip: Save these breakfast ideas to host a buffet-style breakfast or brunch at home. Or surprise a loved one with breakfast in bed on a special occasion like Mother's Day!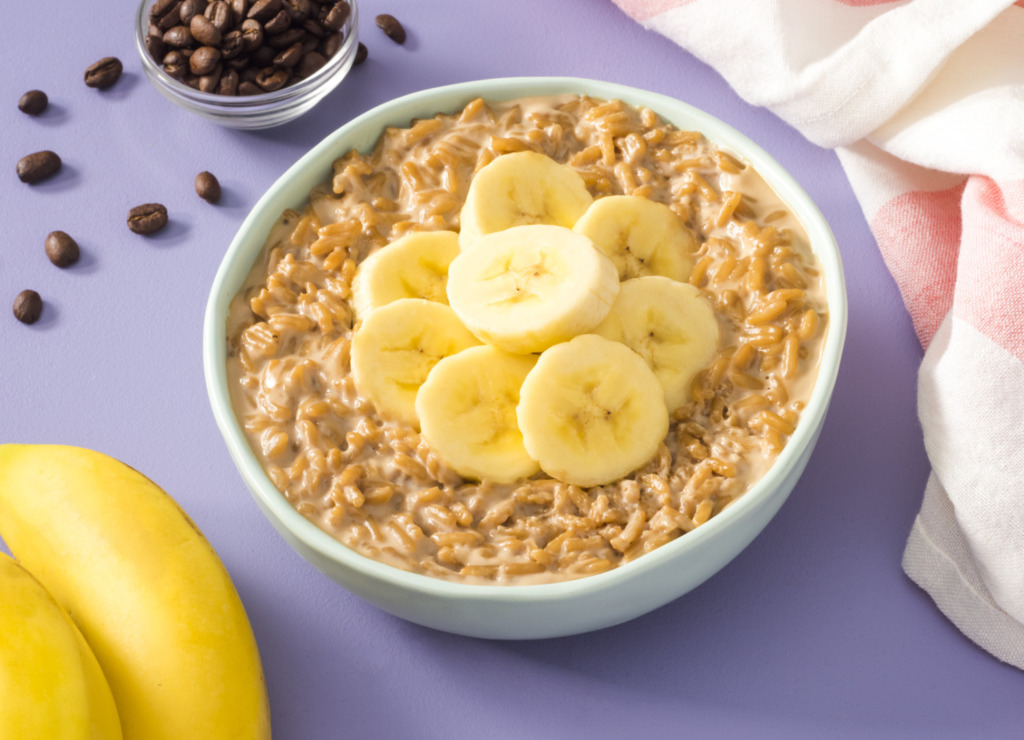 Make Breakfast Work For You
One important reason many people skip breakfast is because they simply don't have time or the energy first thing in the morning. Breakfast is not one-size fits all, so make your morning meal work for you! Here are a few simple tips for you to enjoy the first meal of the day:
Prepare your breakfast in advance the night before or over the weekend, or lay out the ingredients you'll need to toss together in the morning.
Switch things up each week to avoid mealtime boredom. Try making homemade granola bars, fruit and quinoa bowls or a microwave egg frittata.
Set yourself up for success by making breakfast part of your morning routine. Start out with simple breakfasts like make-ahead muffins or granola bars, choose what is most appealing to you, or wake up 5-10 minutes earlier to give yourself an extra few minutes for something quick.
Grab and Go Meal Ideas
Make something that works for you on the go! Grab something quick for the commute to work, dropping kids off at school or on your way to class.
Breakfast Bars
Did you know you can make your own granola bars at home? These chocolate and peanut butter Energy Rice Bars are made with pantry staples like peanut butter, almonds, Minute® Ready to Serve Brown Rice & Quinoa, chocolate and dried fruit. Toss everything together and place in the fridge to chill.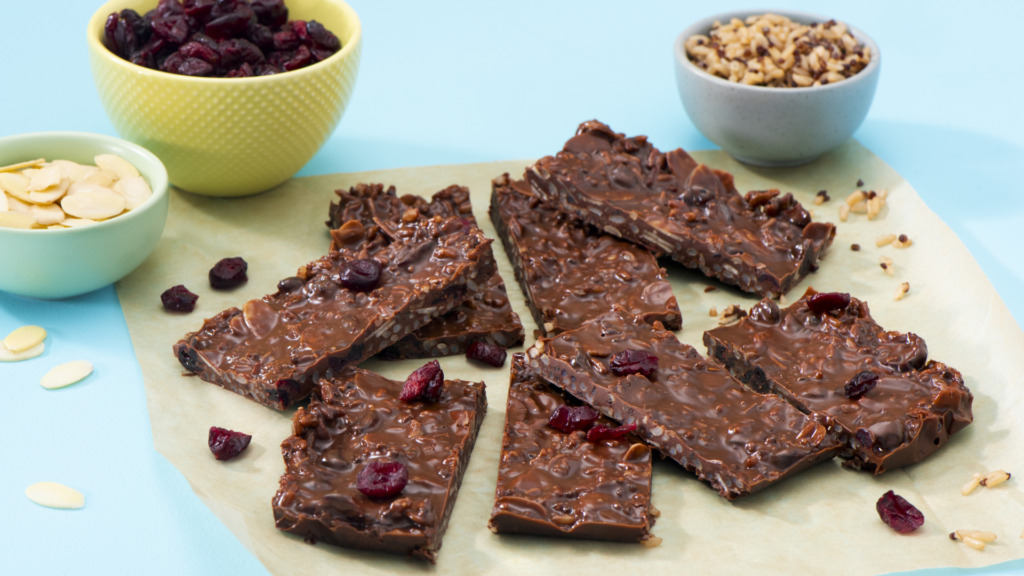 For something loaded with hearty grains and natural sweeteners like honey and dates, these Rice and Quinoa Granola Bars are made with oats, brown, red and wild rice, and quinoa! You'll be feeling ready to take on the day with every bite.
Baked Goods
Perfectly freezer-friendly, these baked goods have added rice and/or quinoa for a fluffy and hearty touch. Fill your kitchen with the delicious aroma on a weekend morning to enjoy and save to eat throughout the week.
For the ultimate combination, this homemade Zucchini and Banana Bread is tasty and perfect for a slice, first thing in the morning. You can make it even easier to divide up by pouring your ingredients into muffins tins like this sweet Rice and Quinoa Fruit Muffins or savory Quinoa and Sausage Breakfast Muffins.
Egg-Based Breakfast Ideas
Always a classic, eggs are protein packed and versatile for a variety of meals made in the microwave or in a skillet over the stove.
Microwaveable Meals
Prepare your ingredients ahead of time so all you need to do is toss together, heat and enjoy something simple and tasty in the morning.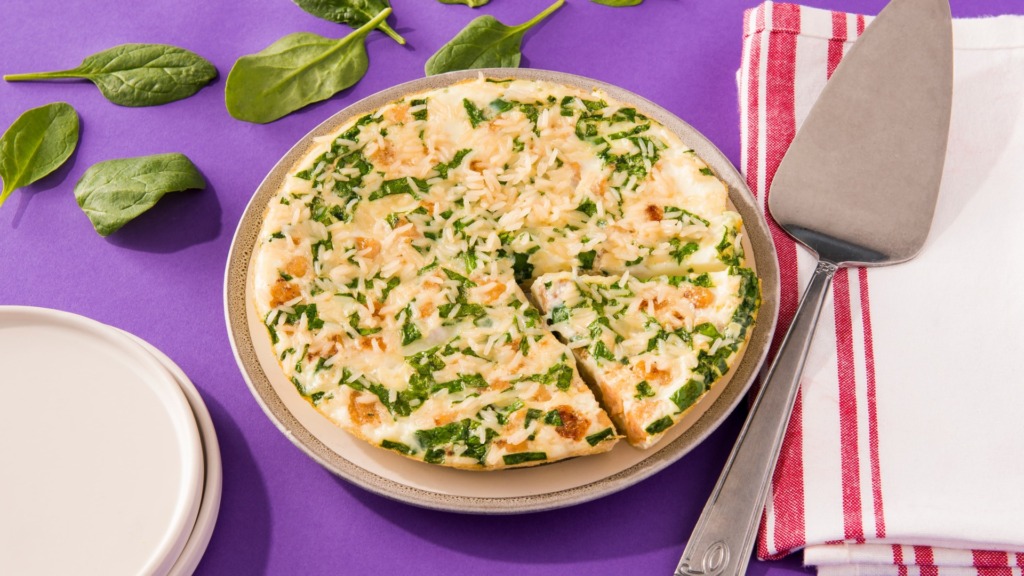 Skillet Prepared Dishes
Prepare these skillet dishes ahead of time and divide up to take with during the week or save for a weekend meal with family or friends.
Breakfast Grain Bowls
Give yourself the energy you need to take on the day with something filling in the morning all together in one bowl!
Coffee Shop Inspired
Made with brewed coffee and cream, this Coffee Rice Pudding is made in the microwave in just 7 minutes. Enjoy warm or chilled from the fridge!
Your favorite morning sandwich is now even simpler in a rice bowl with this Loaded Smoked Salmon Rice Bowl made with whole grains, ready in under 10 minutes.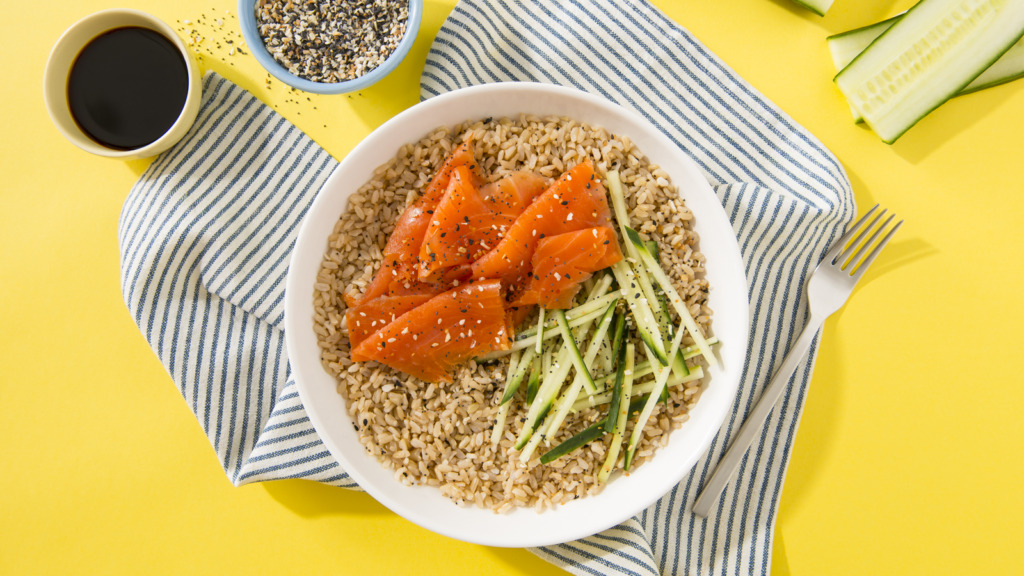 Fruit and Nut Grain Bowls
There are plenty of benefits to starting your day with a bowl of whole grains, for starters they keep you energized to take on the day. Secondly, they work with a wide variety of ingredient options, so take a look at these quick and more elaborate meal ideas.
Ready in Under 5 minutes
This Breakfast Cup with Quinoa is made with four ingredients including whole grains like Minute® Ready to Serve Brown Rice & Quinoa, fresh fruit of choice, walnuts and Greek yogurt. Toss everything into a mason jar or take it up a notch by layering the ingredients together like in this Breakfast Parfait with Minute® Ready to Serve Organic Brown Rice, cinnamon, fresh fruit and granola. Make your breakfast something to look forward to that not only tastes good, but also looks delightful.
Ready in 20 minutes or under
Use your stove-top to make these whole grain breakfast bowls using our specialty combination of Minute® Rice & Quinoa which includes brown, red and wild rice, and quinoa. To add even more delicious flavor we've swapped out the cooking water for other incredible cooking liquids. Try them all and see which is your favorite.

Slow Cooker
Another option entirely is to use your slow cooker! Simply prepare this Maple Walnut Rice Breakfast Bowl by tossing your Minute® Instant Jasmine Rice in the slow cooker and top with all of your favorites!
Serving Tip: This option is especially great for serving a crowd as it calls for 3 cups of uncooked rice. Save for a meal prep option or a special occasion meal by preparing a table filled with all sorts of toppings like syrup, nuts, fresh fruit, Greek yogurt, brown sugar and more!
With all of these incredible and easy options, you can kick your excuses to the curb and enjoy a morning meal that will make you never want to skip breakfast again with the help of Minute® Rice and Quinoa! After breakfast why not try cooking this Red Beans and Rice recipe, or this Mexican rice dish?