As the weather gets warmer and we prepare for summer, one of the most anticipated events of the spring season is a Memorial Day cookout to spend quality time with family and friends! And, while you might have your main meal menu prepared, we've got a few irresistibly delicious dessert ideas we think you'll want to keep in your backpocket to serve and keep handy to make for other summer picnics or 4th of July events.
Starting with a few patriotic options using red, white and blue fruits and other ingredients, we've also got a recipe for making your own homemade ice cream pie without an ice cream maker! And don't worry, we didn't forget about the bite-sized desserts to enjoy during any fun activities.
Memorial Day Activities While You Savor Your Sweets
A tasty treat can be a perfect end to a Memorial Day get-together, but it can also be the ideal time to do an activity with family or friends and remember the importance of the day! We've put together a few family-friendly non-food activities that you can do with any friends or relatives of any age during or just after dessert:
Take a virtual tour of the White House online.
Create a large American flag with all kinds of scrap material together and explain what each part means to any younger family members.
Write a thank you note to veterans and their families.
Create patriotic chalk art like an American flag, or hold a competition to draw your favorite part about the USA.
Make extra desserts to deliver and share with neighbors.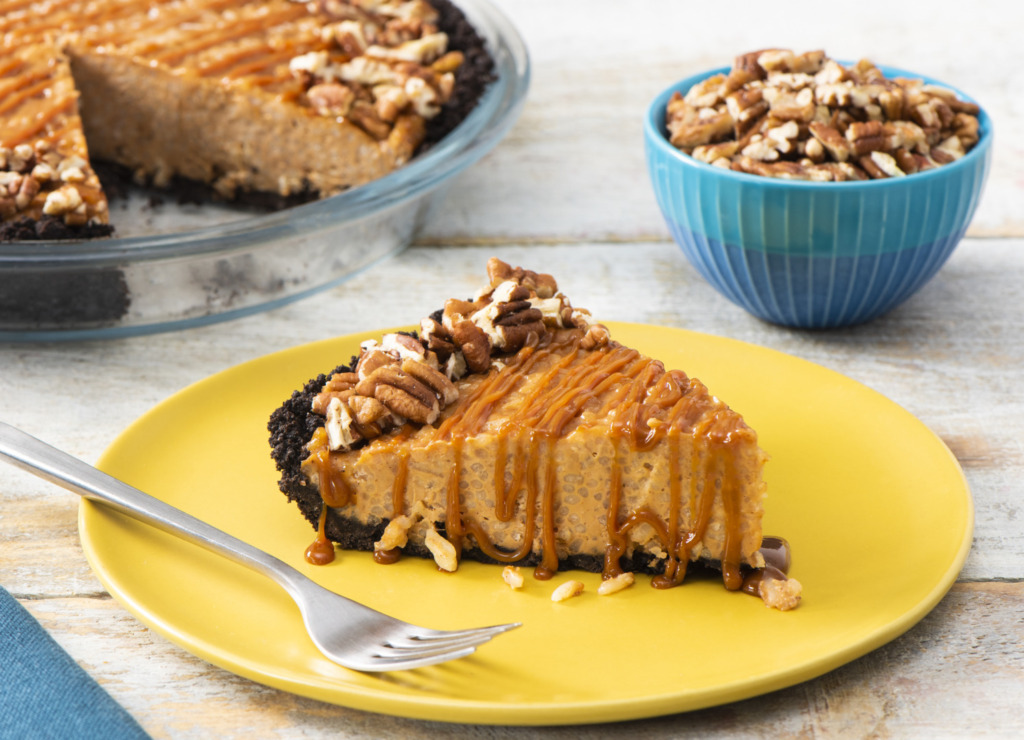 Now, let's get cooking on some of these delicious dessert ideas.
Red, White and Blue Treats
It is true that Americans like to show their pride in many ways, including with food! One delicious way to do that is with red, white and blue ingredients to not only add something tasty but appetizing to your table as well.
Bonus: Save some of these treats to serve for a 4th of July event.
This frothy and creamy Summer Berry Rice Pudding Crumble is made with mixed berry jam simmered with cream, milk and Minute® Instant White Rice. Serve warm or chilled topped with fresh berries of choice, granola, whipped cream and/or ice cream.
An all-American classic, this Ambrosia Rice Salad is as patriotic as it gets made with fresh blueberries, strawberries, pineapple, Greek yogurt and fluffy jasmine rice cooked in coconut milk. For an extra fun touch, stir in colored mini marshmallows and top with toasted coconut.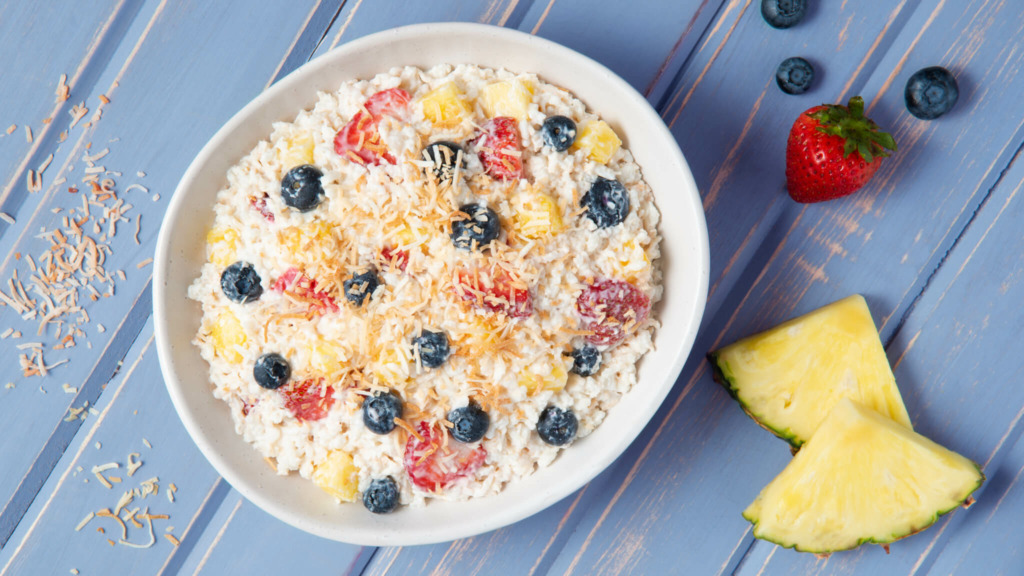 Ice Cream and Chilled Desserts
Commonly considered one of America's favorite desserts, ice cream sounds just perfect to finish up an outdoor barbecue!
At the top of our list, this incredible no bake Salted Caramel Rice Pudding Ice Cream Pie is made with a base of chocolate cookie crumb pie crust and filled with a mixture of cream, aromatic jasmine rice and dulce de leche. No need for an ice cream maker as all you need to do is place in the freezer until ready.
For another make ahead treat, these Mexican Spiced Rice Paletas are a great homemade way of keeping cool without an ice cream maker. Enjoy horchata like flavors on a stick! Or, toss everything into the blender for a Rice Banana Horchata Shake.Tailor these shakes to your preference using vanilla ice cream or another favorite flavor and blend with bananas or other fruits of choice.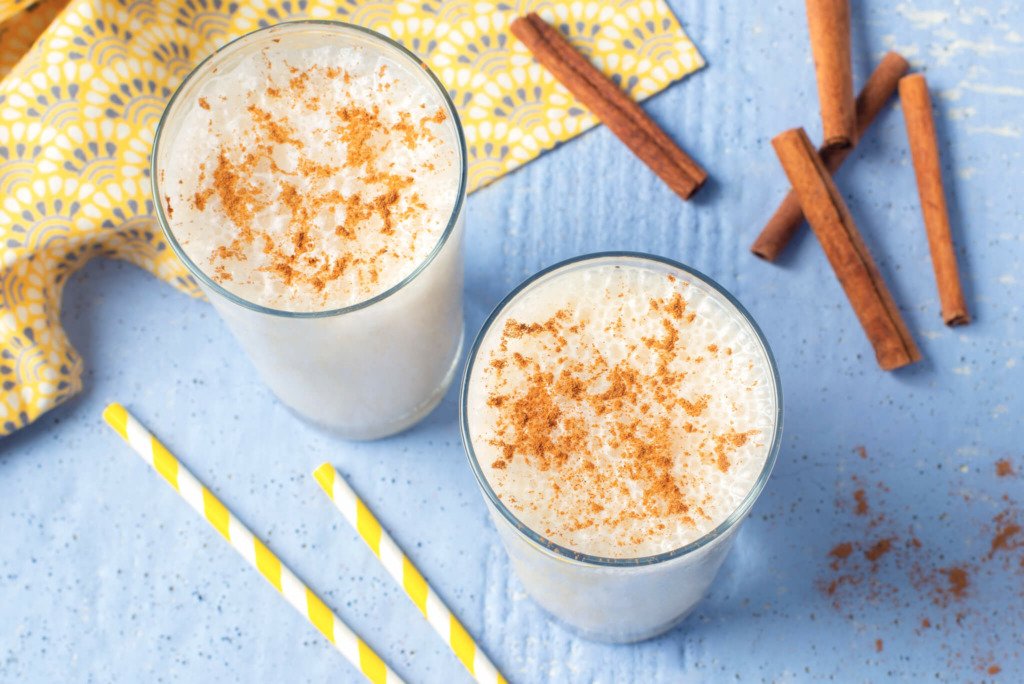 Serving suggestion: If preparing shakes, purchase fun dollar store glasses or colorful red, white and blue straws.
Bite-Sized Mini-desserts
There is always room on the table for refreshing grab and go treats! These Sliced Banana Peanut Butter Bites are simple and made with 4 simple ingredients you probably already have on hand.
Not a fan of bananas? These Coconut Pineapple Clusters with lemon zest and chocolate chips are a tropical treat that will satisfy your sweet tooth. Make ahead of time and place colorful chocolate candies on top for a fun twist.
Creamy Rice Pudding
Served warm or chilled, rice pudding is a simple and tasty dessert option that you can put together with pantry staples like rice, cream or milk, sugar and vanilla. Make a traditional Vanilla Rice Pudding using vanilla flavor instant pudding and pie filling or try any one of these delicious variations: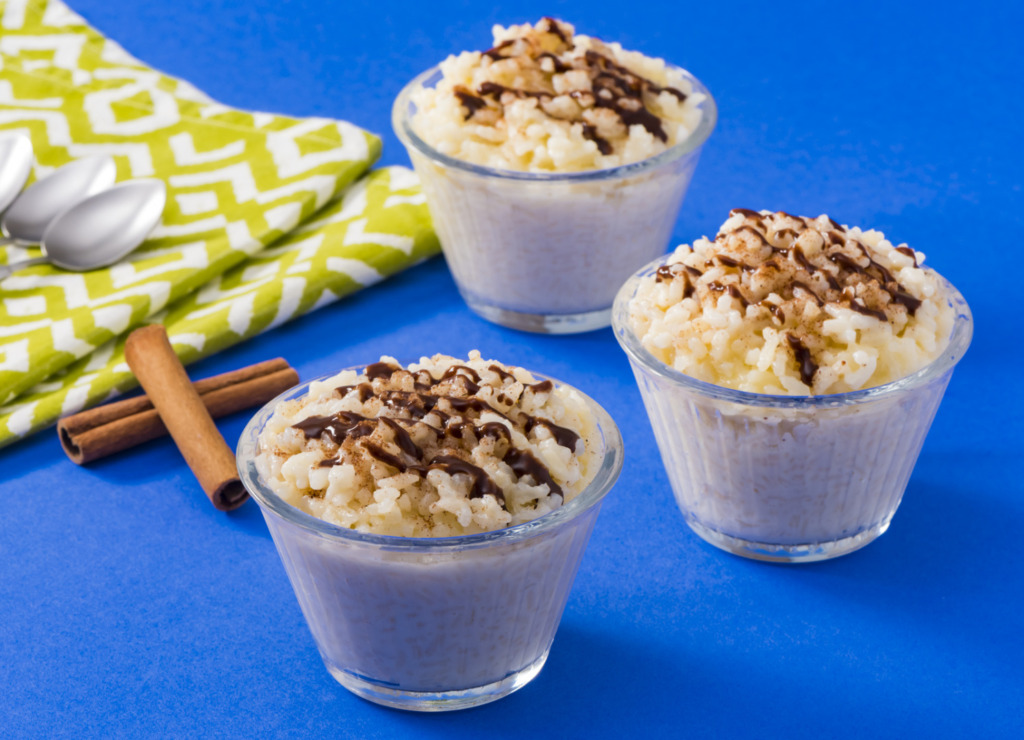 Chocolate Hazelnut Rice Pudding: Made simply with hazelnut chocolate spread, jasmine rice, berries and milk. This recipe is perfectly portioned for one so make sure to double or triple the ingredients to make enough to serve a crowd.
Churro Rice Pudding: Vanilla flavor topped with cinnamon sugar and drizzled with chocolate sauce like crispy churros.
Banana Rice Pudding: Banana cream pie inspired, this rice pudding is made with 4 simple ingredients like Minute® White Rice, vanilla or chocolate pudding cups, whipped topping and banana.
Enjoy any one of these delicious dishes to add a bit of colorful flair and wonderful taste to your Memorial day spread. With a little help from Minute® Rice, you'll be prepared anytime for any event. For something more savory, take a look at one of our Red Beans and Rice recipes or try a homemade Mexican rice recipe.