No matter where you go around the globe, there is one ingredient that you will find as an integral part of many cultures and cuisines — rice. Grown on almost every continent, this staple ingredient is a large part of meals around the world meaning that there are tons of different recipes to try. And, if you've read our crash course to different rice varieties, you'll know that there are plenty of different types to enjoy that can be used in all kinds of international meals.
While there are some recipes like Rice Pudding that might be hard to pinpoint the origin, we've put together a short trip around the globe with simple yet classic rice recipes from different locations. But, if you're worried about them being too difficult or time consuming, think again. With a little help from Minute® Rice, you can make these simple and easy-to-make versions of classics. So, let's get started!
Asian Delicacies
If you've ever been to an Asian food restaurant, you'll notice that a large portion of the menu most likely includes recipes made with rice! Take a look at these classic yet simple recipes from around the continent to try.
Thailand
Using creamy coconut milk mixed with Jasmine rice, this typical street food Mango Sticky Rice uses our Minute® Ready to Serve Jasmine Rice for a shortcut version to enjoy the classic flavors.
China
While it might be difficult to pinpoint where certain recipes originate, there is no debate that Classic Fried Rice, and varieties like Chicken Fried Rice, are a Chinese specialty. However, over time this delicious dish has made its way to many different countries and been reinvented with local ingredients. Take these examples:
Korea: Kimchi Fried Rice
Indonesia: Nasi Goreng
Korea
Taken from the Korean word meaning mixed rice, Bibimbap is a rice bowl topped with typical ingredients like kimchi, bean sprouts, ginger and garlic. Our Simplified Bibimbap Bowl recipe is topped with a fried egg and a blend of Sriracha, soy sauce and gochujang.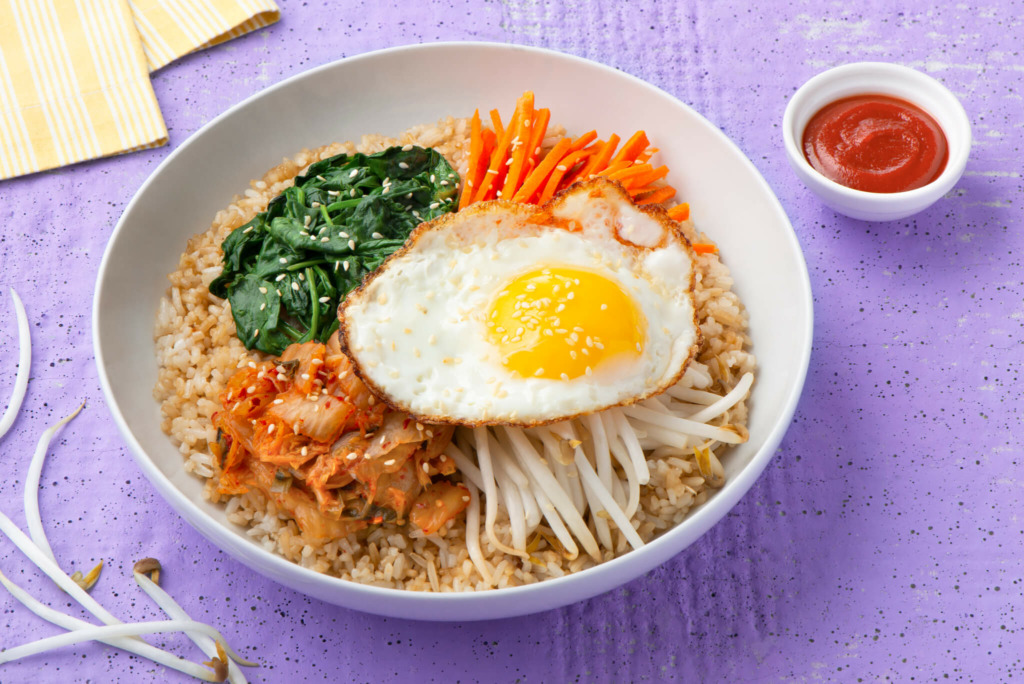 Indian
Loaded with vibrant spices, Indian cuisine is known for using rice to soak up the incredible flavors of curries and other wonderful sauces.
Try this Chicken Biryani for a hassle-free version of the classic made using an Instant Pot. Or, try another classic like this one-pan Chicken Tandoori Rice Skillet Casserole using a mix of tandoori paste and tomato sauce.
Japan
Originating as a method of preserving food, Japanese cuisine is famed for their use of rice in sushi rolls and bite-sized sashimi among many others. If you've never tried making sushi, our Kimchi Vegetable Sushi is the place to start. Using our microwavable Minute® Ready to Serve Garlic & Olive Oil Jasmine Rice, vegetables, seasonings and avocado you'll be making homemade sushi in no time!
Take a look at our simple recipe video for a guide:
The Mediterranean
Known for their vibrant vegetables, savory sauces and incredible tastes, the Mediterranean is also home to a few classic rice dishes you've most likely heard of.
Italy
Originating in the north of Italy, risotto is that rich and creamy rice dish primarily enjoyed at Italian restaurants. However, with Minute® Instant White Rice, bacon and a few other pantry staples you can learn how to make a Simple Chicken Carbonara Risotto at home!
Spain
The Spanish also pride themselves on having world-famous rice dishes like arroz con pollo, or Spanish-Style Chicken and Rice. However, the real show-stopper is paella made with an assortment of ingredients like seafood, spices and savory broth. While you may not have authentic ingredients at home, you can still impress your friends and family with this Quick and Easy Paella Recipe.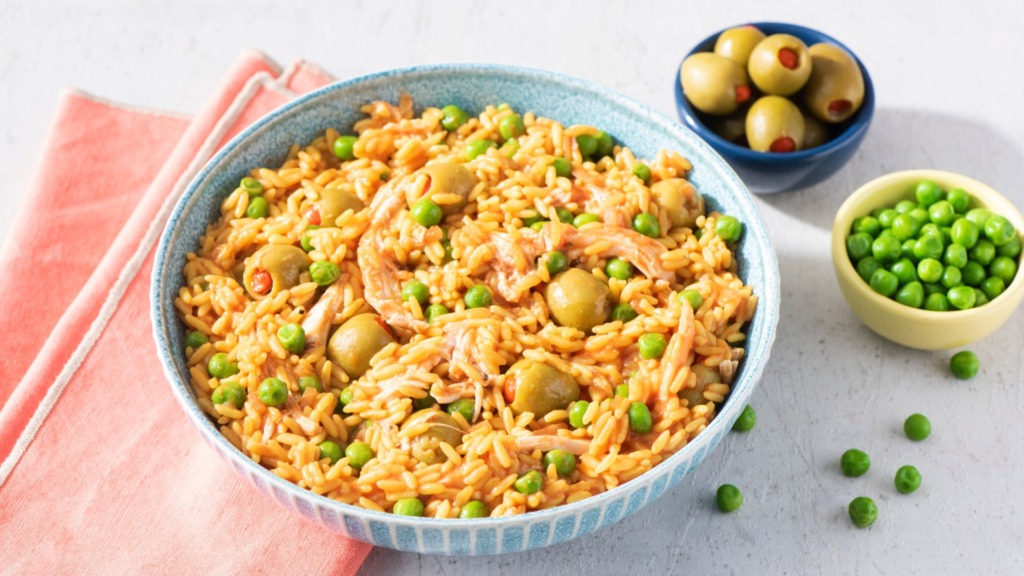 Latin America
Latin American recipes may vary from country to country and region to region but one thing always remains true — rice is essential on the side or part of the main dish.
Mexico
Enjoy your own Mexican dinner night at home using a few traditional recipes like Quick and Easy Chicken Soft Tacos with a side of Mexican Rice or a Red Beans and Rice recipe, you can also make an elote-inspired Mexican-Street Corn Style Rice Bowl. 
You might also enjoy a homemade Rice and Banana Horchata Shake inspired by the classic rice-based beverage to wash everything down!
The Middle East
Much like other cuisines around the world, Middle Eastern cooking uses rice almost everyday in all kinds of recipes. Just take a look at these recipe ideas filled with spices and flavorful ingredients.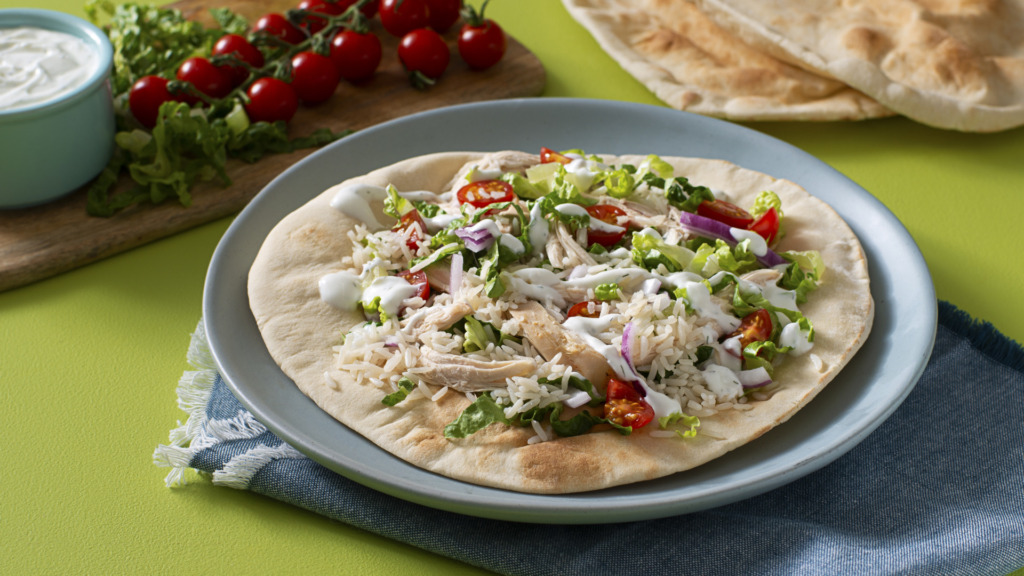 Turkey
A Turkish and Arab mixed dish shawarma is now a global street food. Try making your own version with this Shawarma Chicken and Rice Pita with yogurt, shredded chicken and vegetables all wrapped in pita bread.
Iran
While the traditional dish might be a bit time consuming with a variety of spices like turmeric, ginger and cardamom with dried fruits and nuts, try making your own shortcut Persian Rice with turmeric, Ready to Serve Rice and walnuts. For a bit of fresh flavor, top with Pomegranate seeds or another favorite dried fruit.
North America
Our final stop is a bit closer to home in the South.
Louisiana, US
With bold flavors, nothing says southern comfort quite like Louisiana cooking. Bring the taste of New Orleans to your kitchen by making a few of our all-time favorites:
See, you too can impress your friends, family or even yourself with a delicious and international inspired dish! All it takes is a little help from Minute® Rice to get the job done. Which of these will you be trying first?