Everyone has their reason for loving Asian takeout, but most often it's because you can enjoy a simple and hassle-free meal without much effort. But, sometimes it's just as easy to make those dishes you crave at home and in less time than it takes to order and wait for the delivery! In fact, using our quick-cooking Minute® Rice and Quinoa varieties, there are plenty of dishes you can make using pantry staples all in under 30 minutes.
We've compiled our favorite foolproof menu items for you to mix and match so that you can create your own homemade takeout night. You don't need to have chef skills or a high-quality wok to make delicious dishes in your own kitchen, these mouth-watering dishes can be simple for both beginners and experts alike.
Go-To Chinese Menu Classics
No one can deny that they've got go-to classic menu items that keep them coming back for more. So, why not try your hand at making your own personalized version at home in no time?
Sweet and Sour Sauce Options
Zesty, savory and tangy are key for a great homemade dish coated with sweet and sour sauce. Choose your protein of choice and get cooking.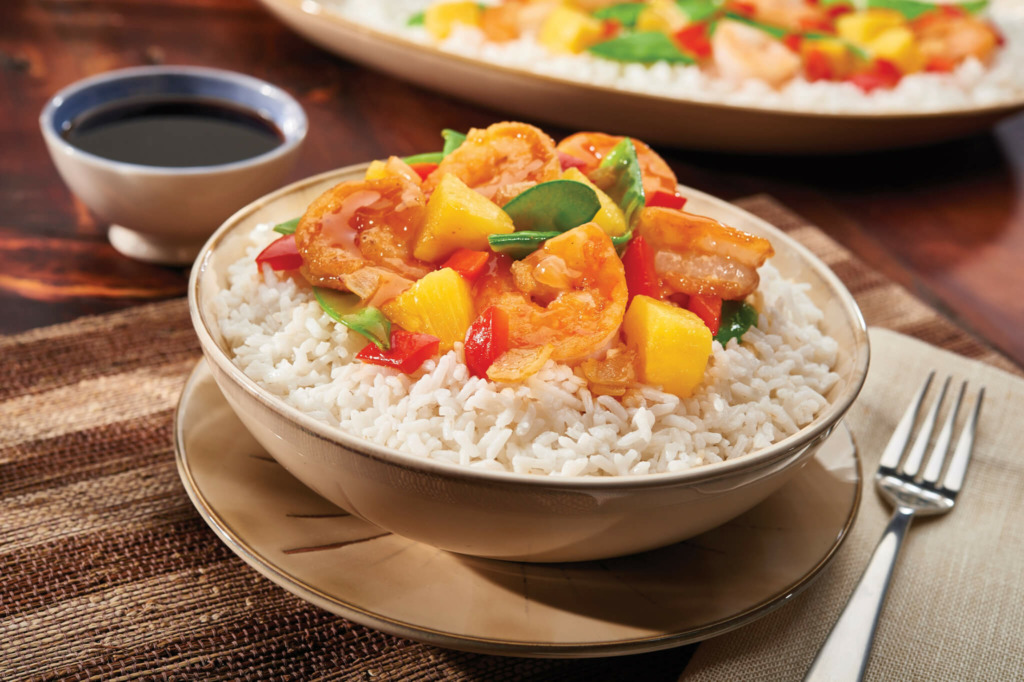 This delicious sauce pairs well with almost anything, whether you enjoy Sweet and Sour Shrimp or a Cashew Sweet and Sour Chicken, put together in under 30 minutes. Or, plan a takeout night ahead and toss a few ingredients in a bowl for a Slow Cooker Sweet and Sour Pork meal. Let your cooker do the work for you while you cross off more items on your to-do list.
Orange Chicken
When compared with takeout, home cooked meals give you the freedom to choose exactly what you want to put in your dishes and adjust flavors to your liking. Try making your own sauce in this citrus Orange Chicken and Rice dish made in just 10 minutes using rotisserie cooked chicken, Minute® White Rice, fresh orange and marmalade.
Or, use your favorite store-bought sauce to coat the chicken, vegetables and sweet fruit in this Pineapple Orange Chicken made with whole grain Minute® Brown Rice for a restaurant-style favorite using simple ingredients.

Beef and Broccoli
When you make your meals at home, you can also choose the cook time to revolve around your life. If you're craving your restaurant favorites and need something in 5-10 minutes to grab and go, choose our Beef and Broccoli Rice made with our microwavable Minute® Ready to Serve Garlic & Olive Oil Jasmine Rice. Or, if you have a few minutes, this mouth-watering version of a Beef and Broccoli Stir Fry is ready in just 20 minutes over the stove made using Minute® Brown Rice, beef flank steak, soy sauce and frozen broccoli.
Fried Rice
Customizable to your taste buds, fried rice is almost meant to be made at home using what you've got in your fridge. And, with these simple recipes you can make it anytime, anywhere! Start with your protein or ingredients of choice and enjoy these fried rice options:
Meatless: Unfried Rice
Chicken: Chicken Fried Rice
Shrimp: Shrimp Fried Rice
Beef: Beef Fried Rice
Kimchi: Kimchi Fried Rice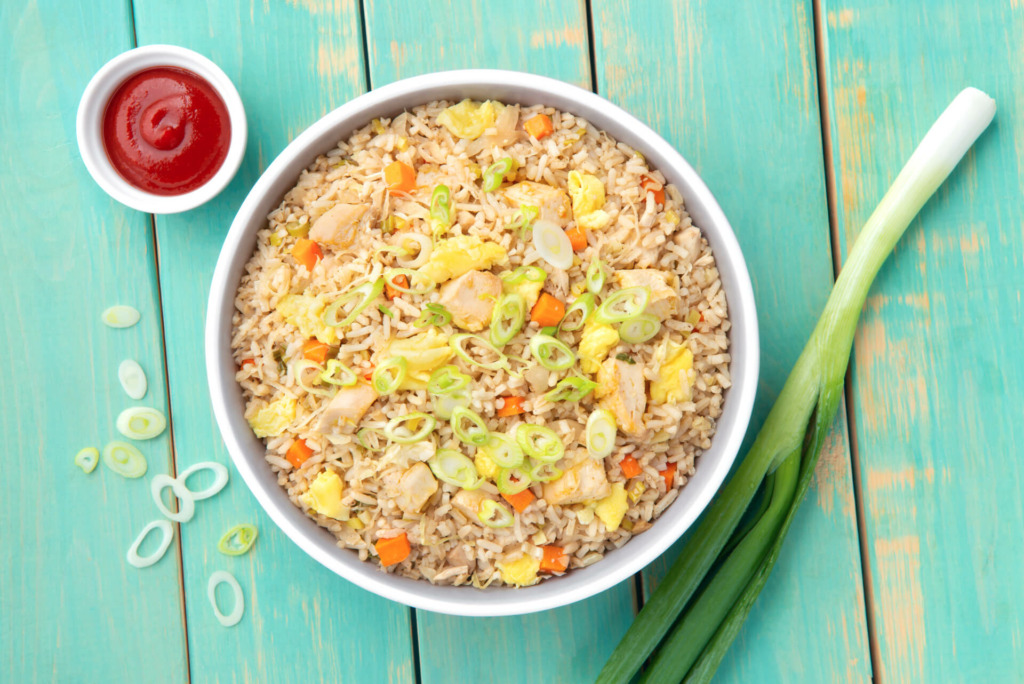 Have you ever tried making your fried rice recipe in the microwave? This Microwave Egg Fried Rice is made simple using our Ready to Serve Rice varieties.
Fried Rice Tips: want to learn how to make your fried rice the best yet? Check out our Easy Tips to Making Fried Rice!
Easy International Favorites
Although you might have your Chinese takeout menu favorites, there are other Asian cuisine restaurant meals that you can make at home with the help of Minute® Rice.
Vietnamese Food: The classic Banh Mi sandwich just can't be beat! Or can it? This Chicken Banh Mi Style Rice Bowl rivals the tasty sandwich flavors, all put together in 10 minutes.
Japanese Sushi: Making homemade sushi doesn't have to be hard! Check out our quick video to make Kimchi Vegetable Sushi at home!
Video Recipe: Homemade Sushi
Korean Inspired: This Fast Korean Style Rice bowl is made with tender beef, Minute® Ready to Serve Organic Brown Rice and vegetables coated in gochujang (Korean chili pepper paste).
Thai Flavors: Make complex Thai flavors simple with easier versions of the classic dishes like this Tom Kha Gai soup made in just 5 minutes or a plate of Thai Sweet Chili Chicken and Rice.
With Minute® Rice and Quinoa varieties, you can make all of your favorite dishes from takeout classics to tasty Baked Chicken and Rice dinners or Vegetarian Red Beans and Rice recipe ideas. Explore our recipe selection for more delicious and easy meal ideas. 
Our eggplant parmesan recipe is another great vegetarian option.