Nowadays, there are so many places to find tasty recipe ideas that aren't complicated and come with a video tutorial to show you exactly how it's done! Apps like Instagram, Facebook and TikTok are leading the way with trendy and drool-worthy recipe ideas that anyone with any skill level can try at home.
They are so popular that they sometimes spur a global phenomenon and go viral for people all around the world to try making them at the same time! It creates a sense of community with others that we, at Minute® Rice, would like to make more accessible for everyone. Take a look at our top 8 trending TikTok recipes that you can try at home today using rice.
1. Feta and Tomato Rice
Combining feta cheese, grape tomatoes, basil and garlic, this Feta and Tomato Rice is our take on the baked feta pasta dish. To make the popular recipe more convenient, we've used our aromatic Ready to Serve Basmati Rice for a perfectly portioned meal you can make in the microwave.
To make this recipe a meal for one on the go, add in shredded cooked chicken, chopped cured chorizo sausage or canned beans or lentils.
2. Birria with Rice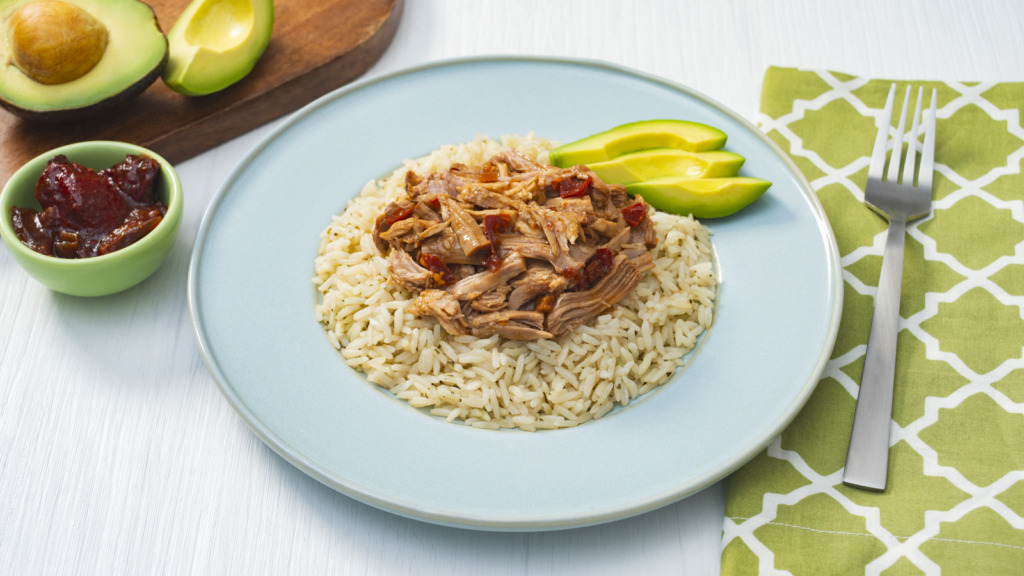 Inspired by the slow-braised Mexican Birria Stew, this shortcut Birria with Rice is made using store-bought pulled pork, chipotle in adobo, broth and tomato juice all served over our Ready to Serve Cilantro Lime Rice.
Tip: Grab your favorite corn or wheat tortillas and make them into tacos. Layer the rice first and then the birria on top.
3. Pesto Eggs
You've most likely heard all about this trend of cooking eggs in prepared pesto in a skillet. But, at Minute® Rice, we've made this recipe idea even simpler by showing you how to make Pesto Egg Rice in the microwave. Perfect for a breakfast on the go or lunch at the office, this simplified version is also Gluten Free as we've swapped the toast for fluffy white rice.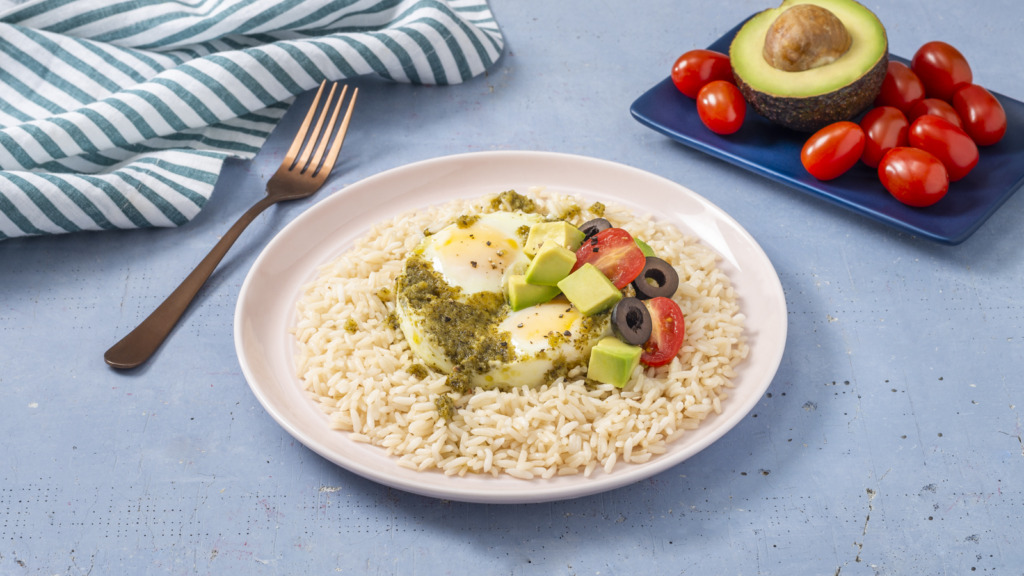 4. Tortilla Wrap Hack
Third on our list is one of the simplest and most fun by far — the tortilla wrap hack. Instead of rolling your wheat tortilla in the shape of a taco or burrito, it is divided into four sections that each contain your favorite taco (or any other) filling.
Give it a try with our recipe for Easy Chicken and Rice Tacos. Simply place the chicken and rice mixture in one square, and place the lettuce, tomatoes and cheese in the other squares. Fold each square over and eat as is or grill slightly in a skillet for an ever more delicious taste! Swap in your favorite taco toppings like guacamole, crunchy tortilla chips, jalapeños and more.
Want to make this into a meal for one? Use our Quick and Easy Chicken Soft Tacos recipe instead, made with our Ready to Serve Brown Rice.
Tip: The beauty of the tortilla wrap hack is that it works with all kinds of ingredients of choice, use our No Recipe Recipe guide to find inspiration for a quick and fun family dinner any night of the week!
5. Mac and Cheese in a Mug (With Rice)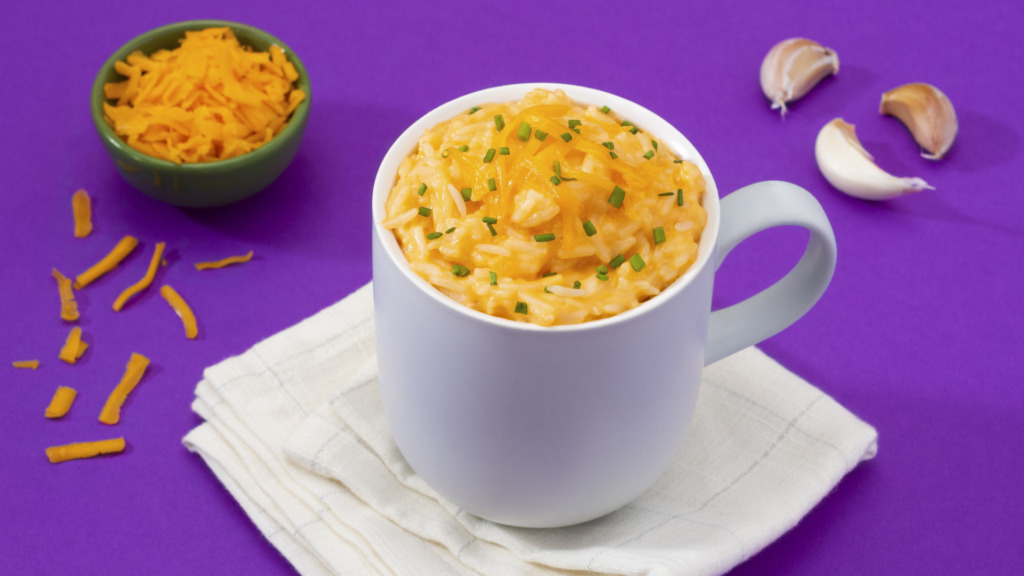 Speaking of a Gluten Free version of a classic, this microwave Mac and Cheese in a Cup is exactly that! We've swapped out the mac for aromatic and fluffy Minute® Ready to Serve Jasmine Rice. But, rest assured there is plenty of ooey gooey cheesy goodness with Cheddar, milk, cream cheese and garlic powder.
Tip: Add your own comforting touch to this recipe by slicing up hot dogs, broccoli florets, bacon bits, hot sauce and more.
6. Salmon Rice Bowl
Using up your leftovers has never been easier than with a Loaded Salmon Rice Bowl. Perfectly customizable, we've replaced the cooked salmon filets for store-bought smoked salmon. To transform this rice bowl into the famous TikTok recipe, simply leave out the everything bagel seasoning mix, if desired, and instead drizzle over sriracha, mayo and avocado. You can also add in prepared kimchi and seaweed if desired.
7. Golden Fried Rice
Learn how to make your very own Golden Teriyaki Fried Rice in the microwave. This tasty dish gets its golden color from using egg yolks mixed in with the rice, but this recipe takes the flavor to a whole other level mixing in teriyaki sauce, green onion and sriracha sauce! Try it out for yourself in just about 10 minutes.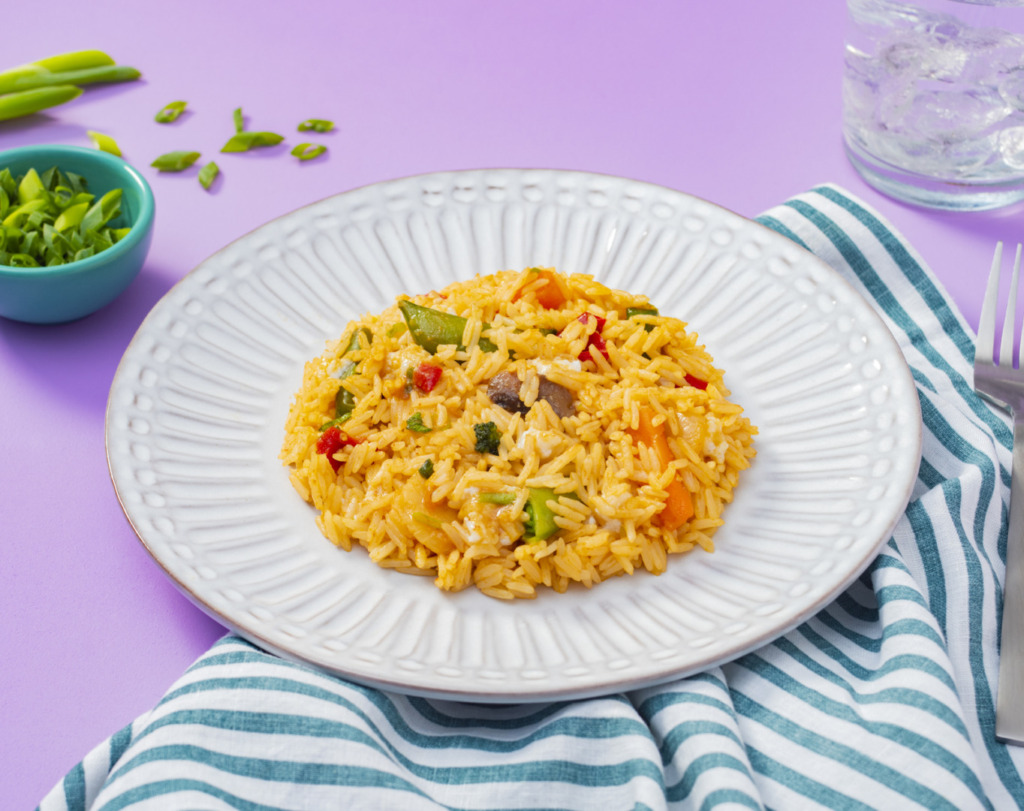 8. Oreo Cake In A Mug
Finally, we're ending our top picks with a delicious dessert idea! This Layered Chocolate Caramel Rice Pudding Mug Cake is everything you need when you're craving something warm and comforting.
Trust us when we say you're going to want to have these pantry staples on hand for an afternoon snack or something sweet after dinner. Stock up on: Minute® Ready to Serve White Rice, cream, dulce de leche ( or caramel sauce), chocolate mug cake mix, peanut butter and chocolate crème sandwich cookies.
With all of these tasty recipe ideas at your fingertips, which will you be making first? Why not try a nice Beans and Rice recipe? Or a Mexican rice dish? Make sure to stock up on Minute® Ready to Serve and Instant Rice Varieties for whenever the craving hits for something delicious.