We all have cravings from time to time. Whether it's a craving for something sweet, salty, or spicy, it can be hard to resist the urge to indulge in your favorite treat. So don't! Whether you just got home from work and are desperate for a sweet treat, or you're straight out of the gym and need a protein boost, Minute® Rice has a rice bowl option that is perfect for your every hankering.
Rice bowls are a great way to enjoy a delicious meal without spending too much time in the kitchen, and they call for little to no prep time. Their versatility makes them an excellent option according to whatever it is your craving heart desires.
Crafting a Perfect Rice Bowl
Since rice bowls have become increasingly popular as a quick meal option, Minute® Rice has created a variety of possibilities for sweet, spicy and savory cravings alike. But what makes a perfectly crafted rice bowl? it all comes down to the combination of ingredients, flavors, and presentation.
With the right techniques, you can Build the Perfect Rice Bowl that will tantalize your taste buds. Include ingredients like:
Grains
Fruits and Vegetables
Protein
Sauces or Garnish
Now that you had that refresher on what you need to make an amazing rice bowl, you should ask yourself what are you in the mood for?
What are you craving?
Feeling Spicy
Spicy food is exciting! After a long day at work, you may feel like you need some spice in your life! Let's get down to business and head to spicy town! Our Spicy BLT Bowl is an excellent spin on the classic sandwich that, thanks to the Sriracha sauce, has just the right amount of zing. This yummy rice bowl is packed with savory bacon, crisp lettuce, and juicy tomato.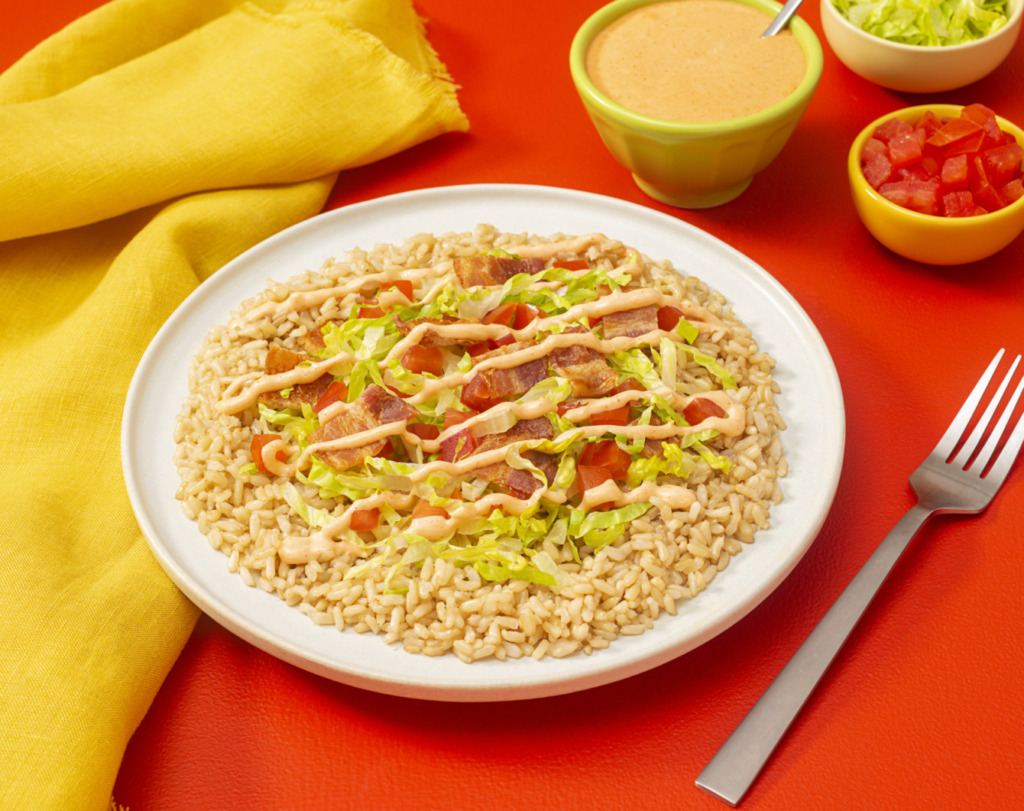 To prep the bacon, why not consider the pre-cooked option? That way, you'll get to enjoy all that unmistakable crunch without any prep work or cleanup!
Or, try our Spicy Potato Mix it Up Meal that has smoked hot paprika and is made with our Spanish Rice Cups. Another Mix it Up Meal option is our Spicy Mexican Bowl with brown rice and quinoa, shredded chicken, grilled corn and a chili crunch. These meals are quick, delicious and fast! If you want spicy with a velvety hummus addition try our Spicy Hummus Rice Bowl. It's a perfect vegetarian option that's ready in five minutes. If you enjoy Mediterranean style recipes, don´t miss out on these Mediterranean Inspired Rice Bowls.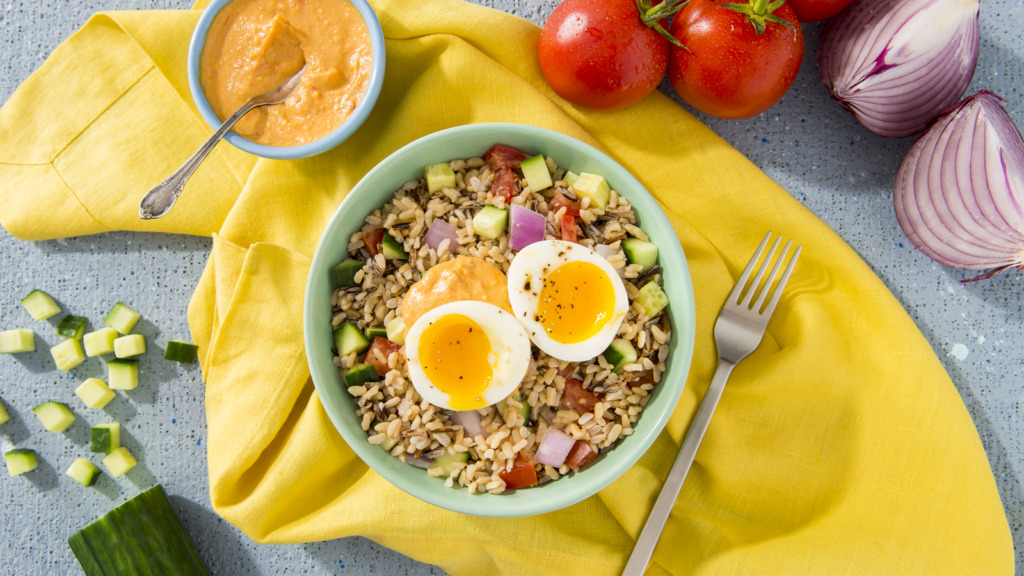 Finger Licking Good BBQ Options
If you can't stop thinking about BBQ, you love the salty, sweet, tangy combo and you need it now, Minute® Rice has got you covered! Our BBQ Fried Chicken is ready in less than ten minutes. You only need 4 ingredients for this incredible bowl! With one breaded chicken tender, White Rice Cups, BBQ sauce and corn, you're in business! Another delicious chicken BBQ option is our BBQ Chicken and Rice Bowl. This rice bowl is not only flavorful and textured, thanks to the shredded chicken, salad greens, corn, ranch dressing, and avocado, but it's also very adaptable – a perfect family dinner option that's ready in five minutes or less.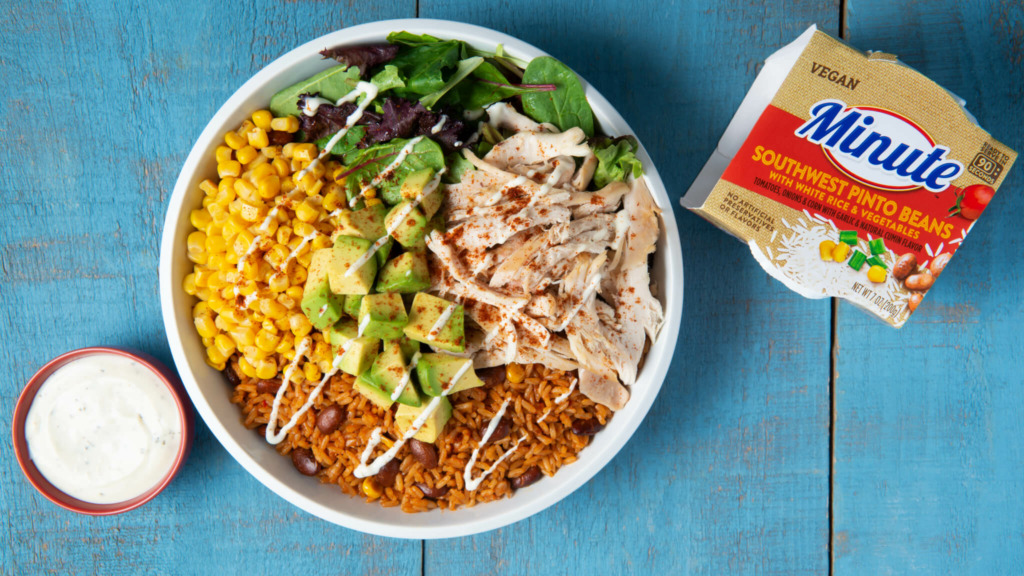 For a different BBQ option that's not a chicken recipe, (and happens to be meat free) try our BBQ Tempeh Ribs Rice Bowl. This recipe has all the promising flavors of a backyard BBQ with little to no prep time and delicious meat free Tempeh. You can enjoy all your favorite BBQ flavors, in a bowl!
Just a reminder about the differences between Tempeh and Tofu:
Tempeh is made from cooked, fermented, and molded soybeans while Tofu is curdled soy milk that originated in China.
Looking for Plenty of Protein
Imagine you're starving after a long practice and need food in your belly, immediately! You want something easy, filling and fast. Of course Minute® Rice comes to the rescue.  Our California Turkey Bowl is made with Brown Rice Cups, has diced avocado, chopped turkey ham, diced tomato and is topped off with a drizzle of Ranch dressing.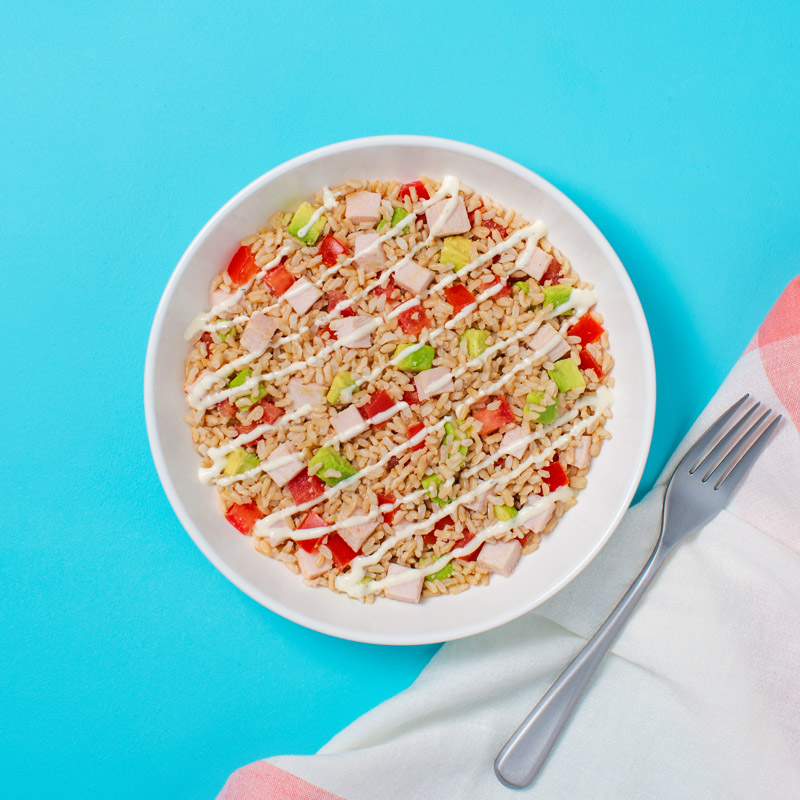 If you're craving the seafood route, we can offer you our Summer Crab Roll Rice Bowl that is packed with our Basmati Rice, canned crab, diced red onion, cherry tomatoes and much more. Preparing a seafood meal has never been easier and you'll be enjoying this amazing rice bowl in five minutes or less.
Or if you're craving Tex Mex our Cilantro Lime Taco Bowl will surely hit the spot. With black beans, cilantro and lime jasmine rice, chopped jalapeño, diced avocado and more! Don't forget to check out our Meals in a Bowl with Summer Produce for amazing ways to use your summer produce.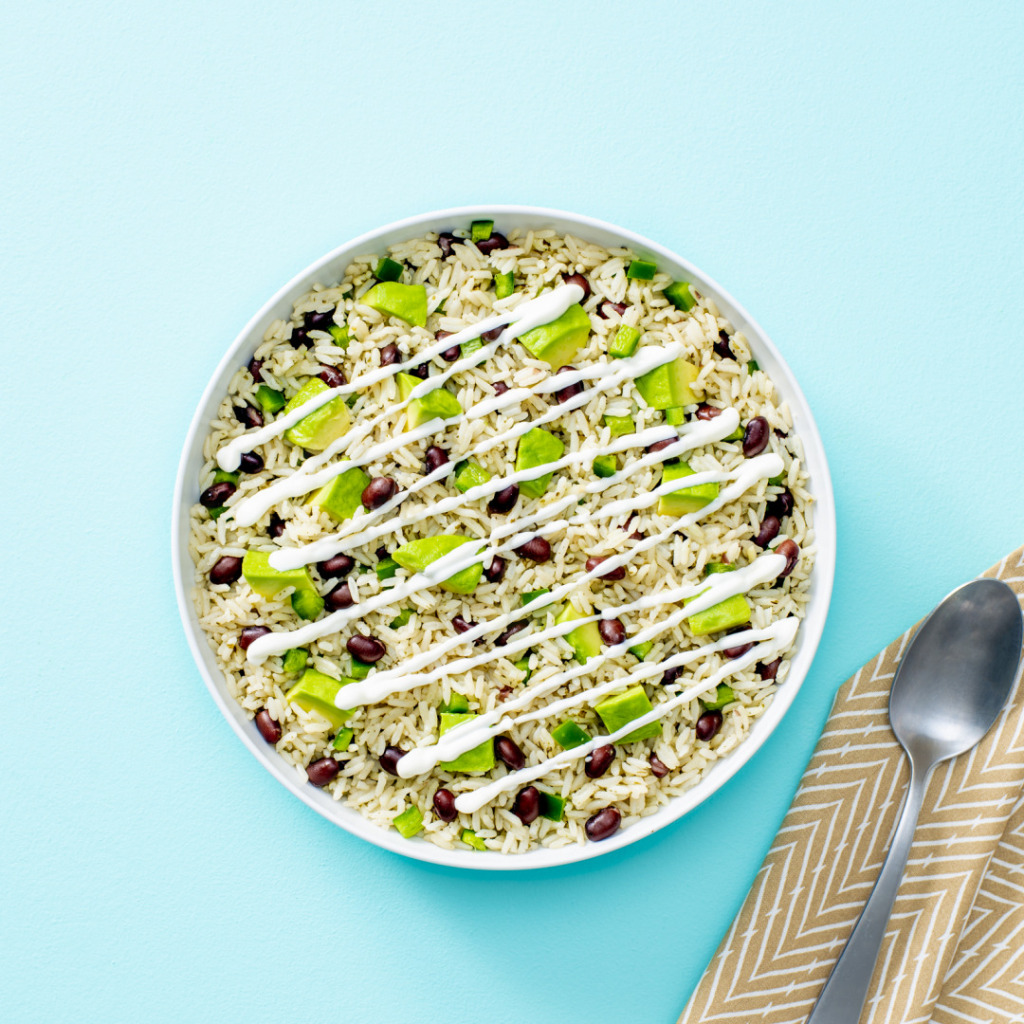 Sweet Tooth Cravings
Let's say, you just have to eat something sweet immediately or you're absolutely going to burst at the seams. This Chocolate Cherry Almond Mix it Up Meal will satisfy all your sugary needs! Add velvety chocolate pudding, crunchy almonds and cherries on top and the satisfaction will be instant after the first bite!
Check out our website for more amazing recipe options.