There's good reason that the curious mix of sweet and spicy is gaining popularity. This may be a surprise to most people, because sweetness and spiciness don't seem like complementing flavors! Even so, it is an ideal mouthwatering mixture that will take your favorite dishes to the next level.
Luckily, it is a combination that goes really well with Minute® Rice too, and for this reason you'll find below a list of meal ideas to enjoy your rice bowls even more.
Chicken and Rice Dinners
It's hard not to love chicken (especially if it is accompanied by rice), but sometimes we all know that it can be fairly bland if not correctly seasoned. That's why we propose two alternative recipes, both of which are definitely sweet and spicy.
Sweet Chili Chicken Rice
Tired of not knowing how to season your chicken? Let us show you just how easy it can be with this Sweet Chili Chicken Rice recipe. The sauce will add such a bold flavor to your poultry! Don't forget to also add our aromatic jasmine rice to make it a real delicacy. In fact, it will only take you three minutes to prepare this dish, and another two to heat it.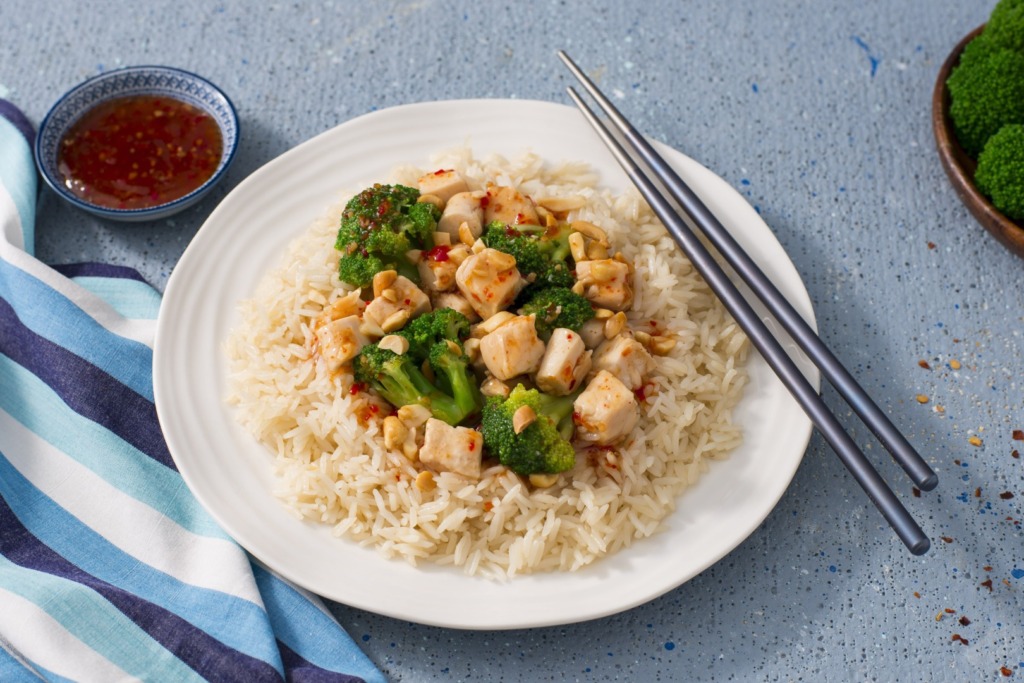 With Minute® Rice, you won't have to sacrifice your precious time for a tasty meal: we'll always be there to offer you the best solution for eating well and quickly!
Spicy Mango Chicken
If you are a mango lover, follow the shockingly easy few steps for this Spicy Mango Chicken, you won't have to worry about your chicken tasting bland! In fact, the sweet flavor of tropical fruit perfectly complements a spicy seasoned chicken. Just as in the previous recipe, the dish quality improves when an aromatic grain is used: in this case, the Basmati one would be the perfect match.
This dish has the potential to become a fast favorite!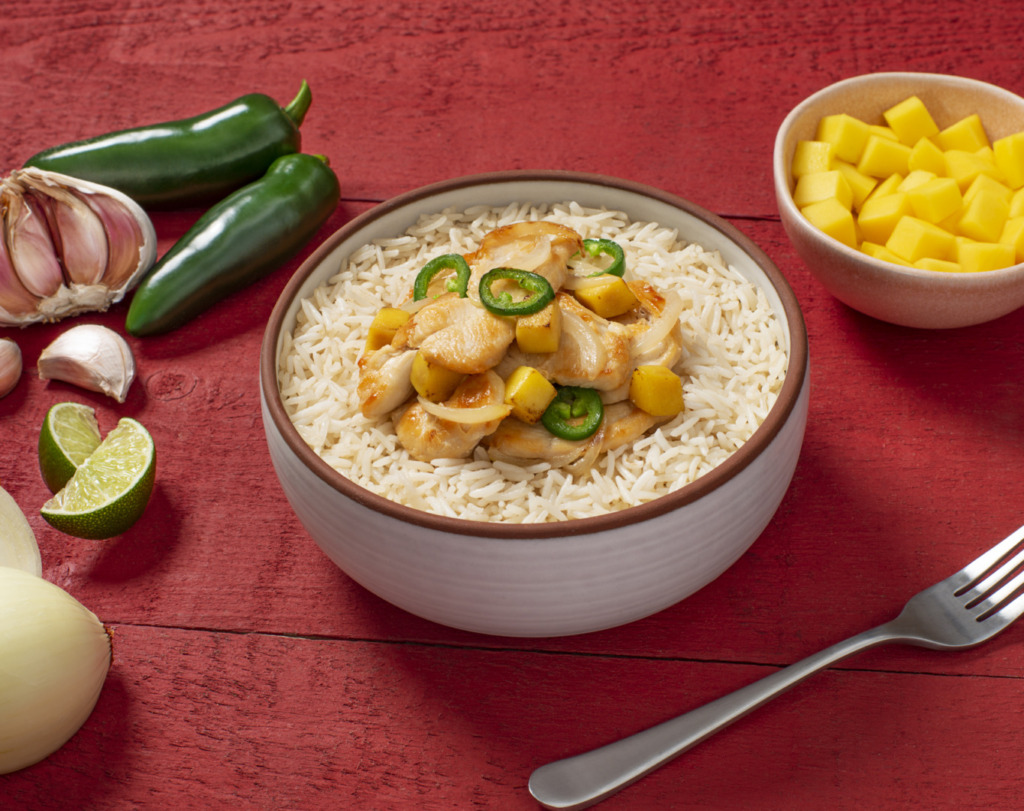 Vegetarian Meals with a Kick
Sure enough there are a lot of meatless ways to enjoy this unique combination of sweet and spicy. Although you might think that tropical fruit does not mix well with curry, you'll be pleasantly surprised by the explosion of flavors that Curried Rice with Pineapple will unleash on your palate: the curry powder complements the natural sweetness of pineapple.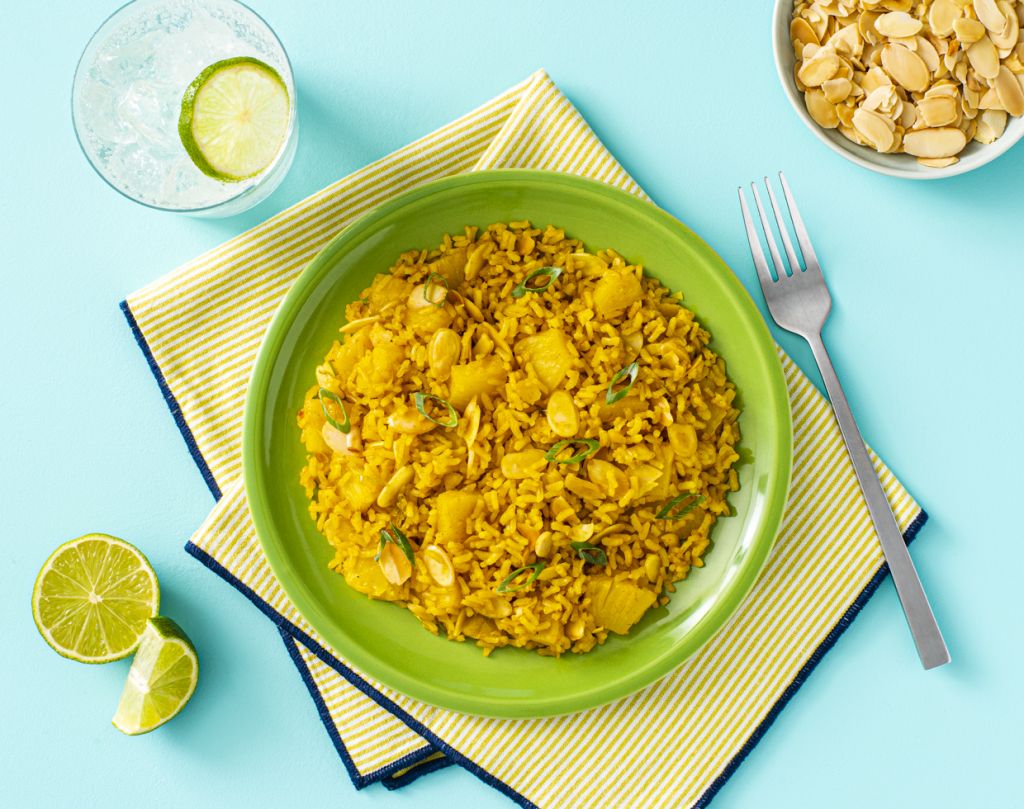 Drizzle on Some Spicy Honey
Another way to enjoy sweetness mixed with spiciness is by drizzling hot honey on your rice bowl. This spicy-meets-sweet condiment is recent and has revolutionized the use of condiments; in fact, whereas other sauces might be boring, spicy honey has something different: it is a simple recipe made of honey, peppers and vinegar that has the ability to make every dish irresistible!
This sauce is also suitable for everything from french toast to salmon. For instance, it is well known that rice goes great with chicken (both fried and roasted), but this dish reaches new levels when hot honey is added.
Do not forget to complete your meals with fluffy Minute® Rice, which will absorb every drop of flavor! With so many different varieties we are sure you will find the right one for every type of bowl!
Lettuce Wraps
Eating green is not only delicious but also filling when you add some grains! Minute® Rice makes a great filling for tasty Lettuce Wrap Recipes. These are great for parties because they have an enjoyable presentation and are handy to eat; in fact, you will soon find out that sweet and spicy is a little something for everyone! Plus, when preparing a wrap you are free to improvise with the ingredients, we recommend getting some inspiration from some of our favorites:
Fish: Sweet and Spicy Salmon and Brown Rice Lettuce Wraps
Shellfish: Shrimp and Pineapple Wraps
Poultry: Chicken and Basmati Lettuce Wraps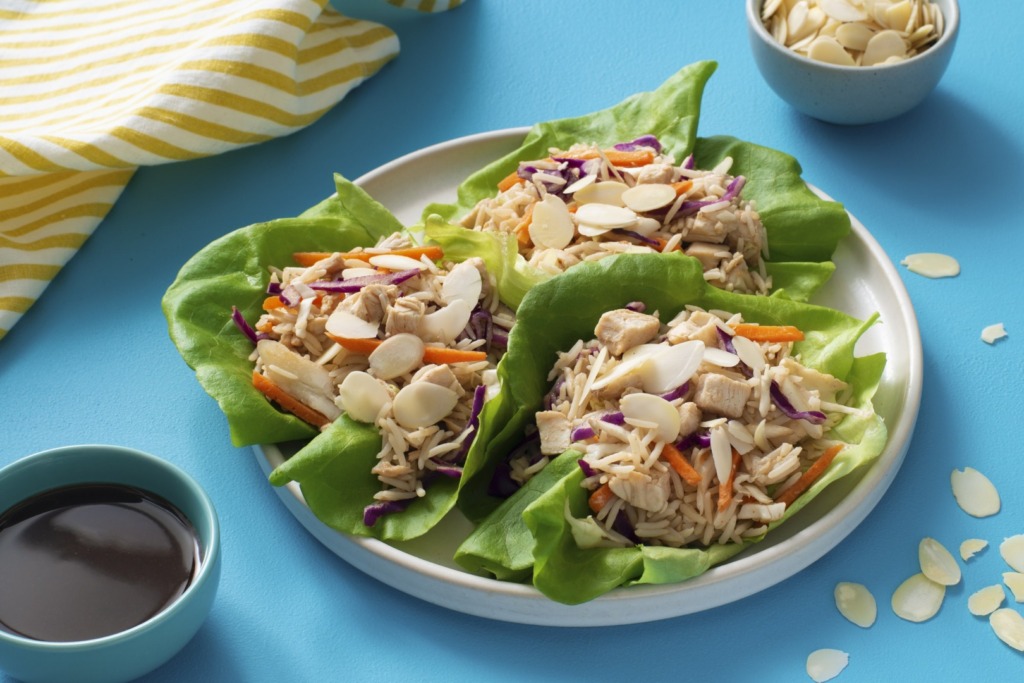 Sweet and Spicy Thai Cuisine
Thai cuisine has mastered the art of sweet and spicy. Their dishes are not just popular within their own culture, instead it is enjoyed worldwide. Rice plays a notable role in Asian cooking and Thailand is no exception! Within Thai culture, fluffy grains are often complemented by different sweet and spicy nutrients, all very tasty and inviting. Our Thai Sweet Chili Rice recipe boasts bold flavors: sweetness, spiciness and tanginess, all in one delicious bowl!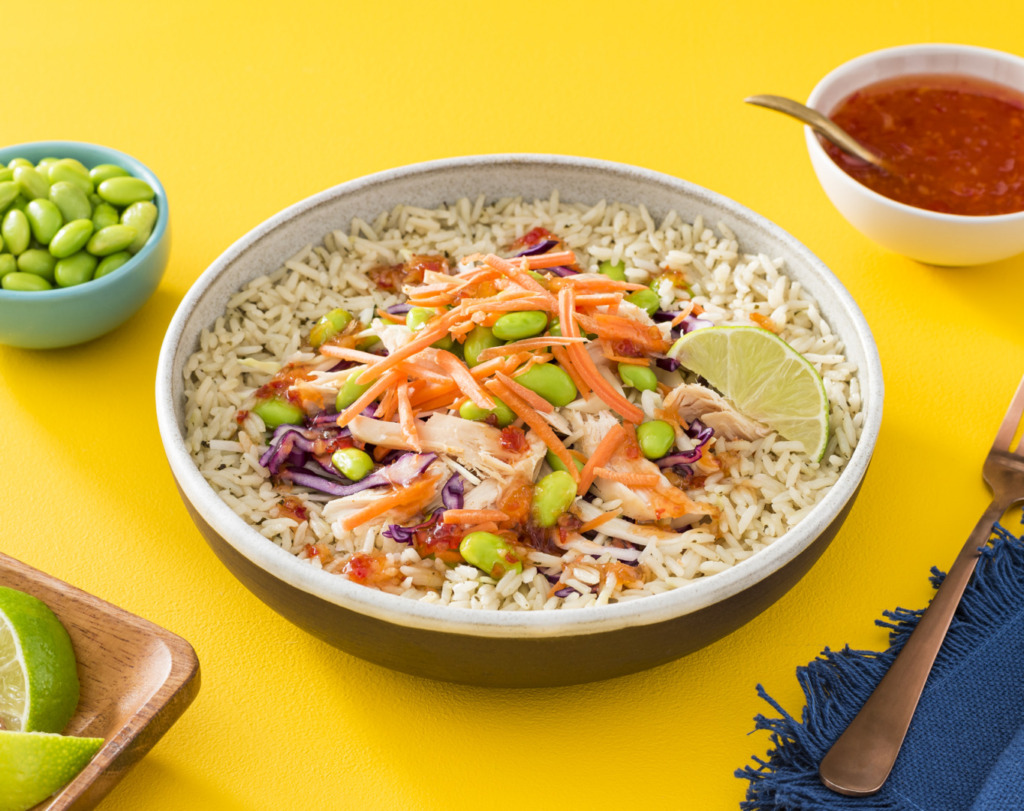 Perfect for busy days, this simple and tasty on-the-go meal consists of greens, chicken and the unforgettable Thai sweet chili sauce, which gives it a warm and refreshing taste at the same time.
 If you are looking to step up your Asian cuisine game, opt for  Cilantro & Lime Jasmine Rice Cups, which  pairs well with Thai dishes because of the lime juice, cilantro and sea salt seasoning.
Maybe you've already tried some sweet and spicy dishes, but learning that there are so many possible recipes to prepare, it made you want to try more. Lucky for you, you won't have to wait anymore! At Minute®, we are constantly providing you with easy ways to cook quick and delicious meals!