It's that time of year again! It's reported that tens of thousands of Americans participate in filling out the brackets of ¨March Madness¨ even though there is only a 1 in 9.2 quintillion chance someone could actually choose the correct winner of every game in the NCAA tournament!
With Minute® Rice, there is no shortage of great recipes you can impress your friends with on game day. But before we take a look at these recipes, let's take a look at what exactly is March Madness.
What is March Madness?
The inaugural year of the NCAA tournament known as ¨March Madness¨ began around 1939 and started with only eight teams. In 1951 the teams doubled to 16 and kept growing. There are currently more than 60 college teams that participate in this tournament.
The reason it's termed ¨madness¨ is because there are so many games happening simultaneously around the nation in March. Having so many teams and many different matchups leaves a lot of room for drama. (Who doesn't love a little drama every once in a while?)
The NCAA basketball tournament only has one round of elimination, so there are essentially over 60 teams with a chance to win the national championship at the start of the basketball postseason. As a result, March Madness generates a lot of buzz.
The NCAA tournament touches all four corners of the country, with games in various geographic regions. The fact that every year a team seemingly out of nowhere makes a deep run in the tournament adds to the excitement around ¨March Madness.¨ This group is frequently referred to as the Cinderella Group since it's always an unexpected, but pleasant surprise. The excitement of ¨ March Madness¨ is increased by these teams, even though they don't often win the championship.
Nearly 100 million Americans tune in to watch the tournament played across several U.S. cities.
Now that you have a better understanding of the tournament, you know that plenty of food is going to be involved. Minute® Rice will help you prepare slam-dunk recipes that will have all your guests asking for more.
March Madness Finger Food
There is a buzz in the air as the guests are arriving. The TV is on, the sofa pillows are fluffed, the cheesy basketball centerpieces and balloons have been placed around the house and there are plenty of appetizers to go around.
Your guests come inside, take off their coats, and make a V-line straight to the food. Luckily with Minute® Rice we have plenty of yummy and easy appetizers to choose from. Our Party Peppers Stuffed with Jasmine Rice are the ideal finger food for any gathering. They are made with Instant Jasmine Rice, Cream Cheese, Cheddar Cheese, lemon juice, a touch of garlic and Paprika. You will be amazed at how quickly they disappear. 
Sticking with the pepper theme, why not try this Sausage and Peppers recipe? Made with Brown Rice Cups, sausages, bell peppers, garlic and much more, this tasty combo can serve as an appetizer or dish for your guests.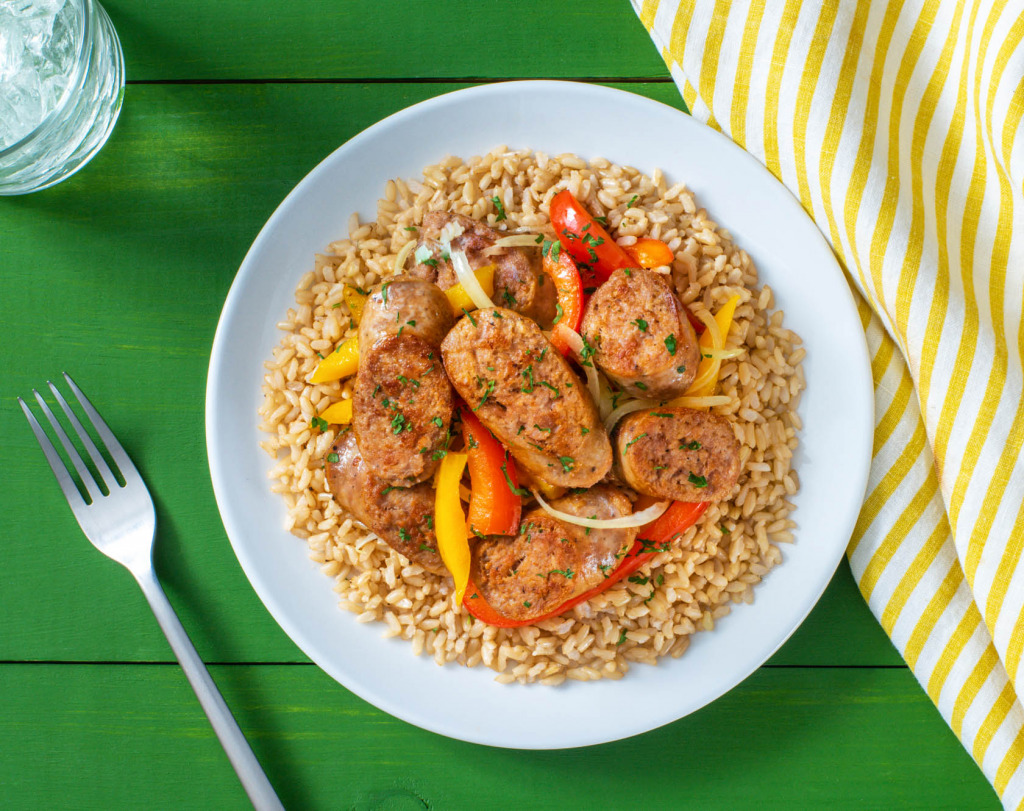 These irresistible Cheesy Bacon Croquettes are made with Instant White Rice, shredded bacon, mozzarella cheese, parmesan cheese and more. Don't forget the dipping sauce! We recommend Marinara or Alfredo to take these appetizers to a whole new level.  This recipe is a hands-down three-pointer.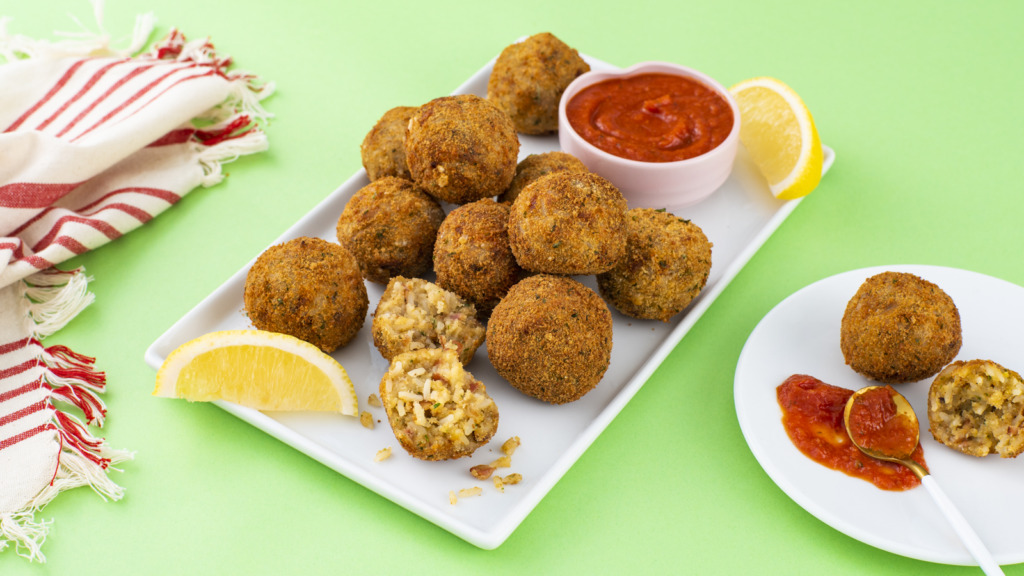 Make-Ahead Tip: Just a reminder,, you can prepare and roll your croquettes ahead of time by placing them in the fridge for up to 1 day before frying. They are also freezer-friendly, just make sure to fry them directly from frozen.
Lastly, these Chicken and Rice Tostadas will be ready in only 15 minutes! They are made with Instant White Rice, taco seasoning, refried beans, diced chicken breast, salsa, sour cream and more! These appetizers are irresistible and your guests will not be able to get enough.
Take a look at our blog post: Appetizers and Desserts You Can Make in the Microwave for some more quick and easy recipes you can make in no time!
What Should You Serve for the Big Game?
Now that the game is underway and all of the snacks/appetizers have been devoured, your guests need to be fed to calm their nerves.
Minute® Rice knows that you can never go wrong with tacos. Our Easy Chicken and Rice Tacos are flavorful and zesty and your guests are going to love them. They are made with Instant White Rice, chicken, kidney beans, tomatoes, shredded Cheddar and more. Ready in only 30 minutes, your party just got a whole lot better! 
Another taco option to offer your guests (specially dedicated to vegetarians) is our Meatless Taco Rice Skillet. Ready in only 20 minutes, this dish is an instant showstopper.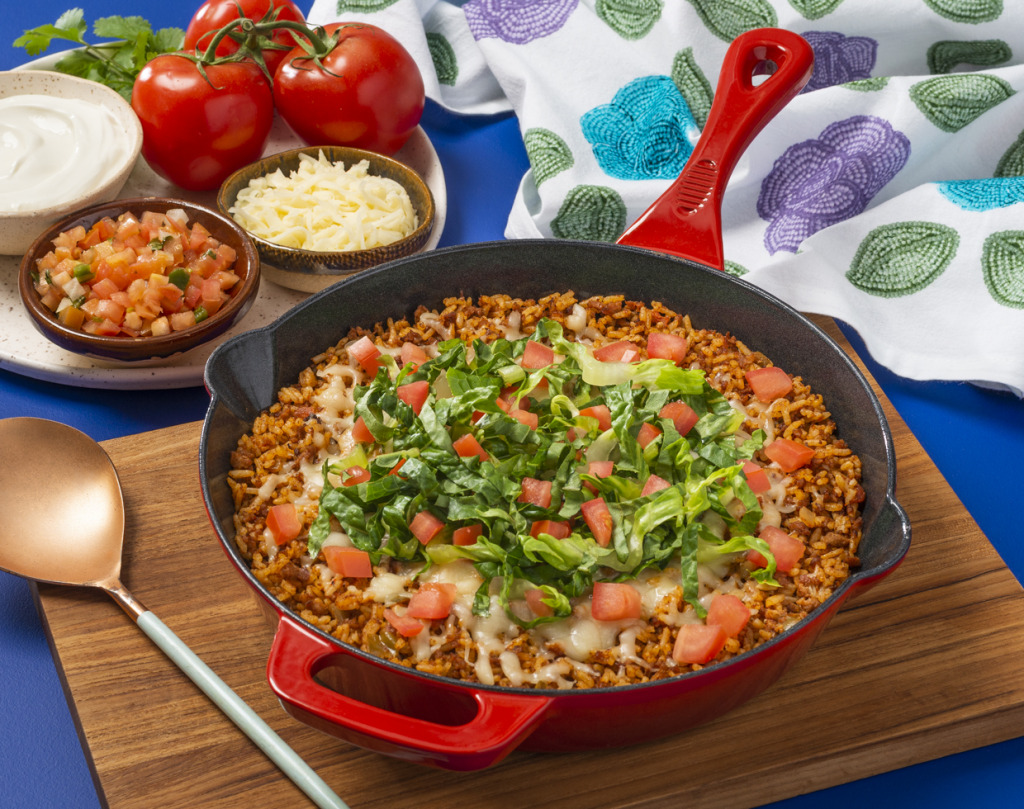 Our Porcupine Meatballs are a great choice for all of the meat lovers in the group. They are filling and bursting with flavor. Your guests will soon be doing the wave in your living room to show their appreciation for this perfect choice.
Lastly, you can offer your guests our Sausage, Peppers and Onions with Rice. Bring a hint of New Orleans into your living room. Made with our Chicken and Herb Seasoned Rice Cups, this recipe is ready in only ten minutes.
Make your party unforgettable by ending the night with this Churro Rice Pudding and from here on out every ¨March Madness¨ party is sure to be held at your house.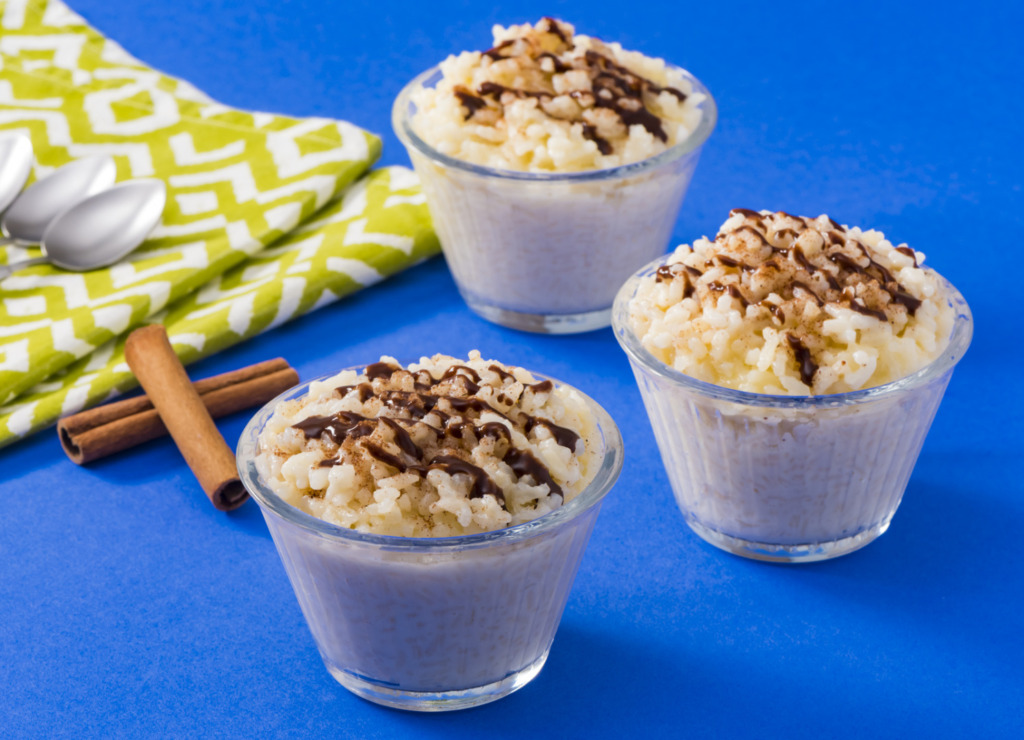 For more amazing recipe ideas for any occasion, stay tuned to Minute® Rice.