If your New Year's resolutions aren't quite going to plan, then lent is the perfect time to get yourself back on track. Luckily, Minute® Rice has you covered with some of these delicious, lent-approved recipes which feature plenty of spinach to coincide with National Spinach Day!
But before we begin, let's take a look at what you can eat during lent.
What Can You Eat During Lent?
During the 40 days of lent, many opt to abstain from meat on Fridays which means it's the perfect opportunity to try out some new vegetarian recipes! We are also encouraged to consume less food than we normally would during this time and go without some of our favorite treats like chocolate or alcohol. What better time to embrace a less excessive lifestyle?
Celebrating National Spinach Day During Lent
Luckily March 26th is National Spinach Day, meaning we can celebrate the numerous benefits of this leafy green vegetable without breaking any rules during lent. So what spinach dishes should you make for lent?
Lent-Approved Spinach Recipes With Minute® Rice,
There is no shortage of great-tasting recipes made with spinach you can enjoy during the Lenten season.
Seafood and Spinach
As many abstain from meat on Fridays during lent, fish becomes the protein of choice. Recipes like this baby Spinach and Salmon Salad served with vinaigrette are great as they can be made in no time at all and with minimum effort. You can very easily customize this particular dish; for example, try swapping out the vinaigrette for your favorite salad dressing. This salad is so delicious you'll be making it all year long!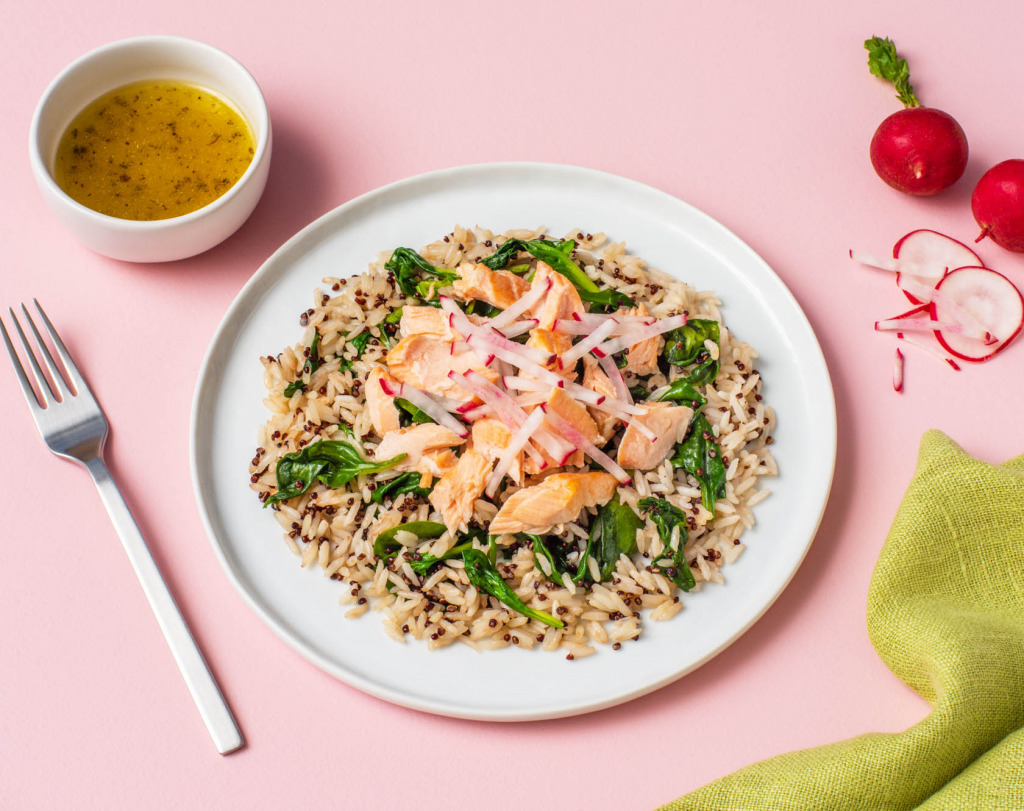 Recipe Tip: When cooking your salmon, use low to medium heat. This will help you get the best texture and ensure you don't overcook it.
This Shrimp and Corn Risotto made with Instant White Rice is another great seafood and spinach option for lent. To add some citrus flavor, try serving it with lemon slices. This recipe can be made with either canned or frozen corn depending on what you have in stock in the kitchen.
Vegetarian Spinach Dishes
Although fish is permissible during lent, you may be looking for a good excuse to try out some spinach-loaded, vegetarian recipes like this spicy, 5-minute Rice and Quinoa Bowl With Harissa Glazed Carrots. If you want to add some protein to this plant-based dish, serve it with a dollop of hummus.
Additionally, this Citrus Spinach and Rice Salad made with oranges, is perfect for a light meal on days when you are fasting. This Rice Florentine also works as a light meatless meal if you're in the mood for something a bit more comforting.
If you're after a more filling dish to serve as a main course, take a look at this Pumpkin and Spinach Layered Rice Casserole. Although this recipe calls for mozzarella cheese, feel free to use another variety like fontina if you don't have any in the pantry. The great thing about this recipe is that it's perfect for batch cooking, making your lent meal prep even easier.
Recipe Ideas With Meat and Spinach
Of course, many don't give up meat for the entirety of lent and just go meat-free on Fridays. There are plenty of dishes like Parmesan Chicken and Rice With Spinach and Artichoke that are light enough so that you can even enjoy them on fasting Fridays. For some additional flavor, sprinkle in some Italian seasoning.
This Mediterranean-style Chicken and Spinach Rice Florentine can also be rustled up in just 30 minutes. For some additional flavor, feel free to add in your favorite Italian seasonings like basil or rosemary.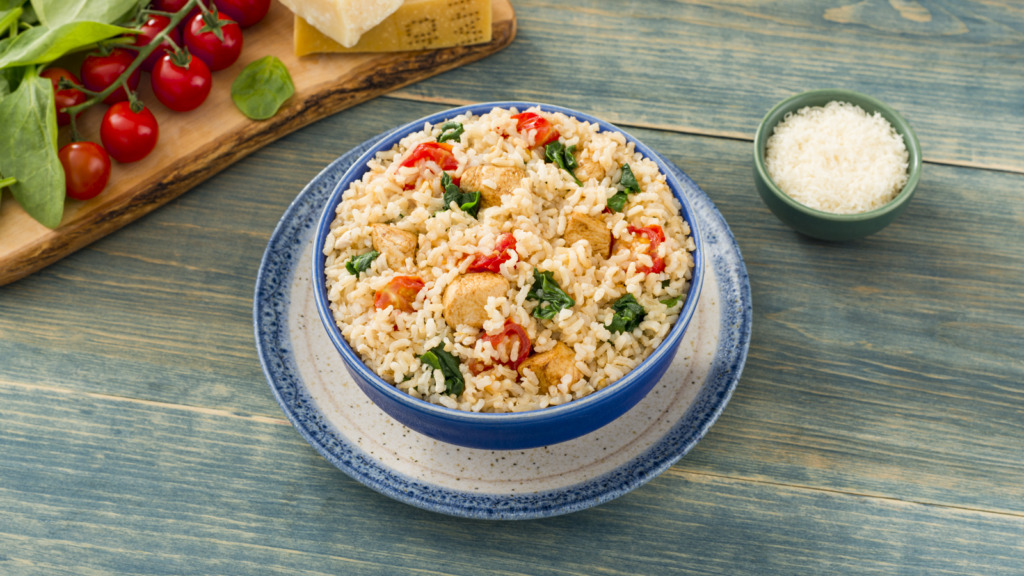 Continuing down the Mediterranean coast, make this tasty Chicken and Spinach Risotto with Romano cheese instead of Parmesan and Instant White Rice for another light meaty meal you can enjoy guilt-free this lent. 
On the other hand, if you're having a bit of a cheat day, why not make this delicious Spinach and Bacon Casserole with Instant Brown Rice?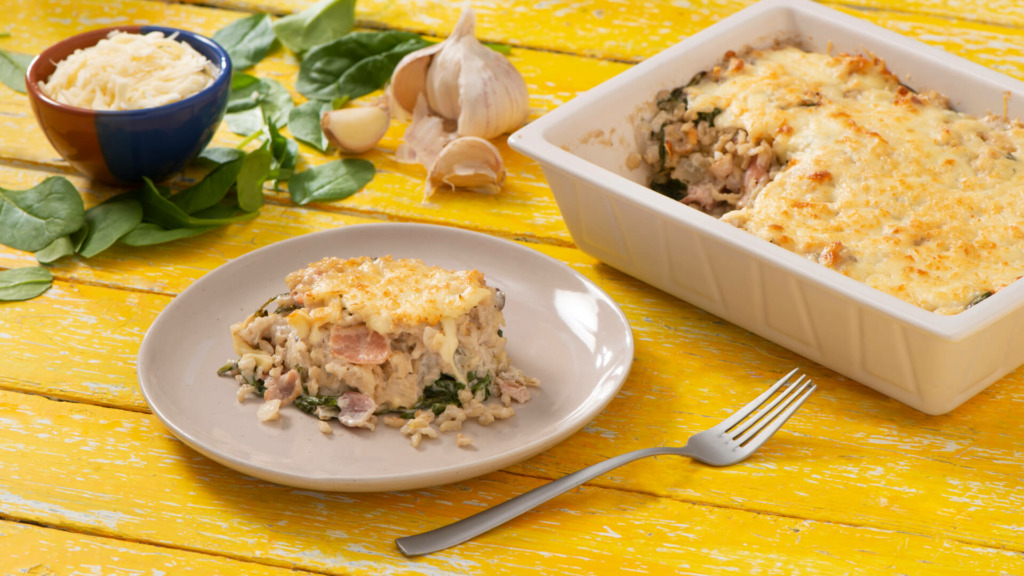 For more great-tasting meals no matter what the season, stay tuned to Minute® Rice.