Finding whole grain snacks that are both filling and satisfying can be a challenge. That's why we've put together several of our favorite whole grain snack recipes that will leave you feeling full and satisfied. From crunchy granola bars and energy rice bars to yummy breakfast parfaits and savory salads, we've got something for everyone.
But first, let's start by defining what whole grains are and how you can easily incorporate them into your snacks.
What are Whole Grains?
Whole grains add a nutty, earthy, to somewhat sweet flavor to your foods. They can be beige, brown, black, or purple in color. The products may have a strong crunch or a light and airy texture depending on the processing.
To find them at your local supermarket you should always read the label on any product. Almost always, whole grains will bear a stamp stating that they are made entirely of whole grains or have been approved by the Whole Grains Council (the yellow stamp).
Second, even though there are many foods like pasta and bread that employ whole grain flour, we advise starting with the original ingredient. These flours are created from plant-based foods that are inherently whole grains, including popcorn, barley, oats,  Instant Rice and Quinoa, and Instant Whole Grain Brown Rice.
How to Incorporate Whole Grains into Your Daily Habits
Incorporating whole grains into your day is easy and delicious! Start by replacing refined grains with whole grain versions. For example, switch out white bread for a whole wheat variety or replace Instant White Rice with Instant Brown Rice. You could also try cooking grains like Instant Rice and Quinoa. 
Now that we have that all cleared up…let's get snacking!
Start Your Day Off Right
Are you wanting to break out of your mundane breakfast rut? Are you bored with the same old things you have been eating lately? Luckily Minute® Rice has enticing whole grain breakfast recipes to help you feel inspired. They are all easy to put together on those hectic mornings when you are running late.
Our Breakfast Parfait is packed with Instant Organic Brown Rice, greek style yogurt with honey, cinnamon, fresh fruit and granola. You only need five minutes to prepare this perfect grab-and-go option. Don´t forget that granola is endlessly customizable. You can make your own using your favorite ingredients, or buy pre-made granola in a variety of flavors.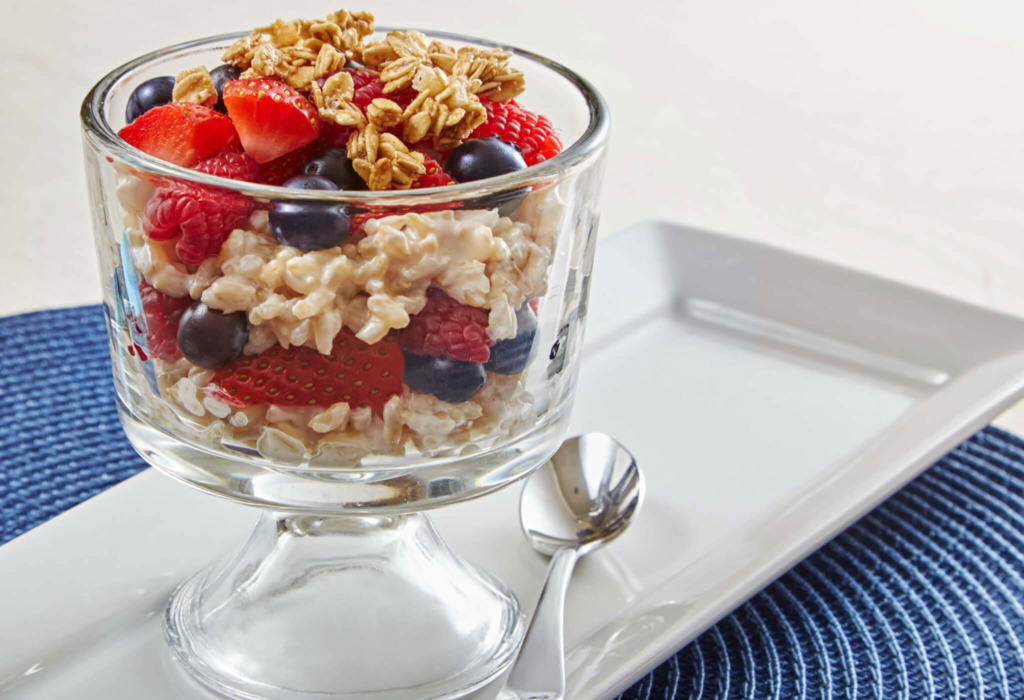 Did you wake up craving fresh delicious muffins? Try our Rice and Quinoa Fruit Muffins. Made with our Instant Rice and Quinoa, apple juice, eggs, vanilla soy milk, dried fruit and more. We suggest you prep these muffins ahead of time and pop them in the freezer so they remain fresh. Grab one on the go! With just the right balance of crunch and sweetness, they will give you that much-needed energy boost you are needing on any Monday morning!
Snack Recipe Options
Snacks to Enjoy at Work
The day is humming along and your stomach growling has caught the attention of your co-workers. Our Avocado Chicken Power Salad is packed with yummy ingredients like avocados, tomatoes, sliced green onions and is made with our Organic White and Red Quinoa Cups.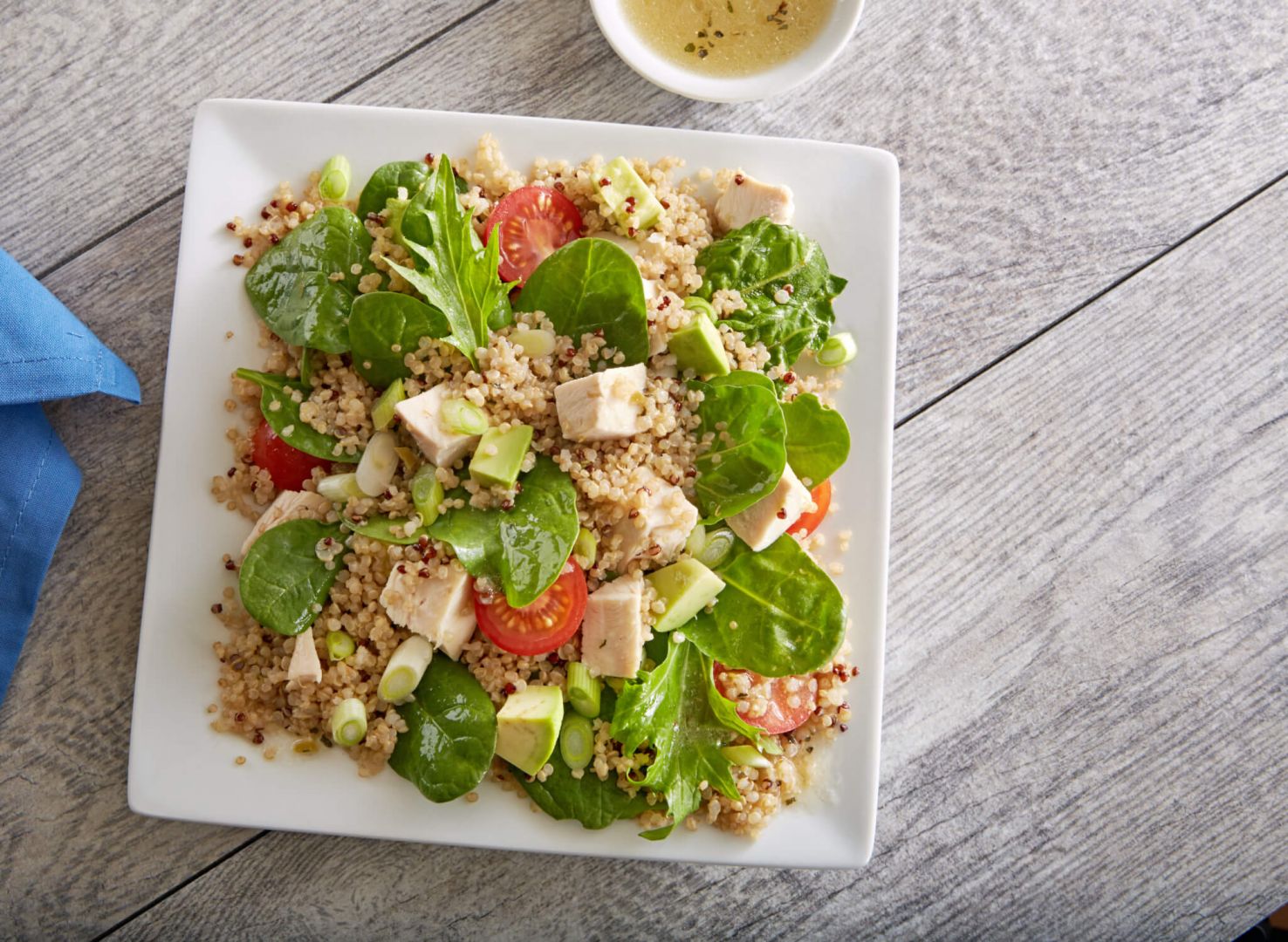 When the work day is over, hunger strikes again. Luckily with Minute® Rice our array of snack options will help solve the problem.
Irresistible Snack Bars
Snack bars are a great pick-me-up and our whole grain options will provide a boost of energy. If you are craving some chocolate, our Energy Rice Bars have dark chocolate chips, cranberries, peanut butter and almonds. If you enjoy peanut butter, try our Rice and Quinoa Chocolate Peanut Butter Granola Bars.
Snack Bites
Another great snack option that provides a nutritional punch and is full of a slew of superfoods is our Banana Peanut Butter Rice Bites. They're quick, delicious, and made with brown rice, banana, chocolate chips, and crunchy peanut butter. Put together with these four simple ingredients, they are a quick and easy snack option.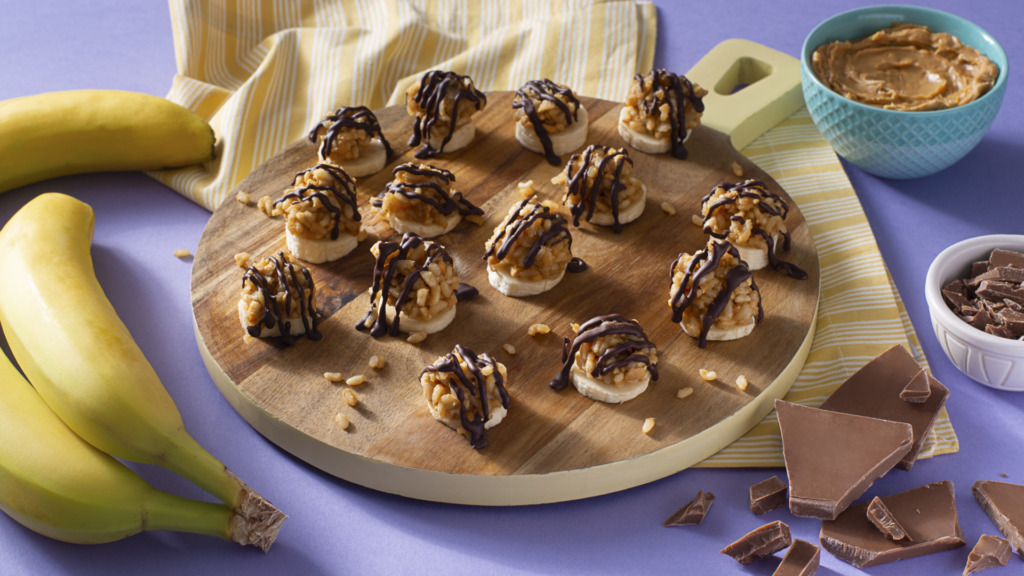 After Dinner Snacks
It's that time of the afternoon when dinner was hours ago, but bedtime is still a few hours away so you need something to hold you over until then.
Try our Peanut Butter and Honey Rice. This sweet treat is ready in less than five minutes. Made with honey, butterscotch chips, almonds, peanut butter and more. It's the perfect snack to take to the couch as you cuddle in your PJ's and watch your favorite TV series.
If you are craving a fruit option try our Summer Berry Rice Pudding Crumble. This dish of fruity sweetness and creamy rice with crunchy granola on top makes a delightful dessert.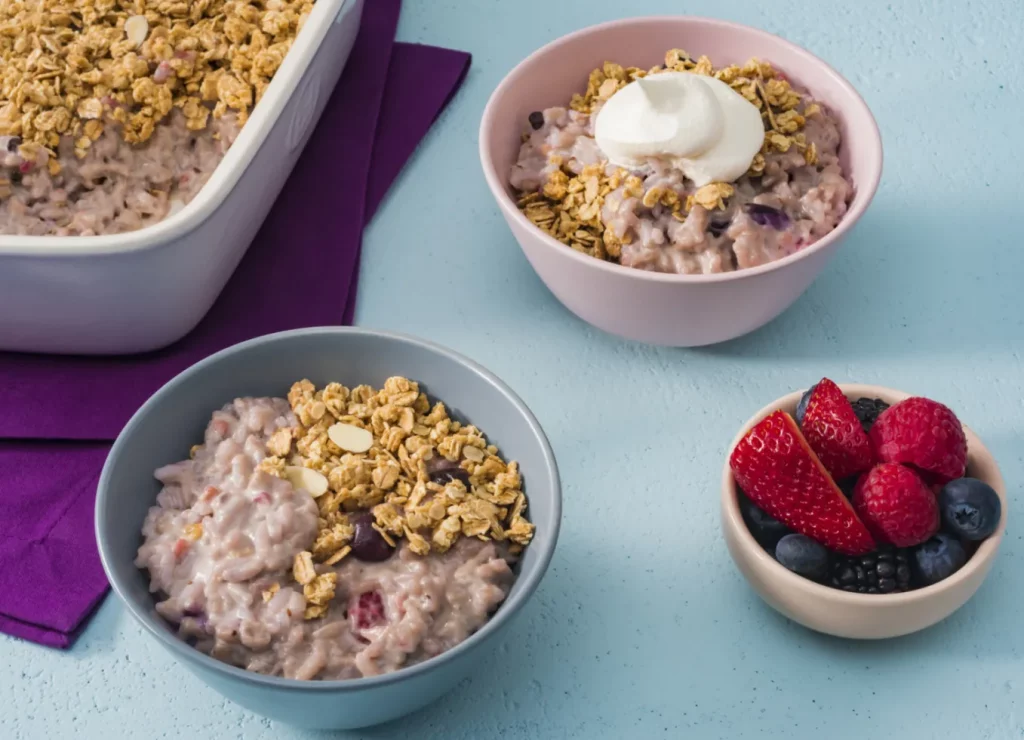 For more great-tasting snack ideas stay tuned to Minute® Rice.