There's no need to use up a whole precious hour when cooking! With Minute® Rice, we'll show you how to make meals of maximum satisfaction in minimal time. With the right ingredients, as well as the correct tips and tricks, you can have a mouthwatering dish ready and on the table in just a few minutes. In no time at all you can get back to your other tasks, or maybe just put your feet up and take some much deserved time out. Whether you need something tasty for a lunch break while working from home or just a mid-afternoon snack, Minute® Rice has got it covered! Read on to find out the best ways to cook up an irresistible energy booster without running down the clock!
Quick Chicken Dishes
Quick and Easy Chicken Soft Tacos – These tacos are one way to spice up your mid-week afternoons! One of the best things about these little bundles of chicken-deliciousness is that they're quick and easy to prepare. With a cup of Minute® Rice Ready to Serve Brown Rice, the bulk of the work is done. You can then add some spicy salsa and seasoned chicken, not forgetting the cheese, before wrapping it up in a soft taco shell. What's great about tacos is that almost everybody loves them. That way they're great for eating alone, for two, for large groups or the whole family! What's more is that you can adjust the ingredients to suit everyone's needs!
Parmesan Chicken and Rice with Spinach and Artichoke – Once you prepare this easy-to-make meal, it could become one of your regular go-to dishes! Why? Because the chicken and rice combo, with nutritious greens that also add flavor and texture to the dish, has everything you'd hope for in a simple recipe, and more! With some Parmesan cheese shredded on top, you'll realize just how tasty a meal can be in such a small amount of time. Cheese and spinach make a mouth-watering combination that gets even better when mixed in together with chicken and rice.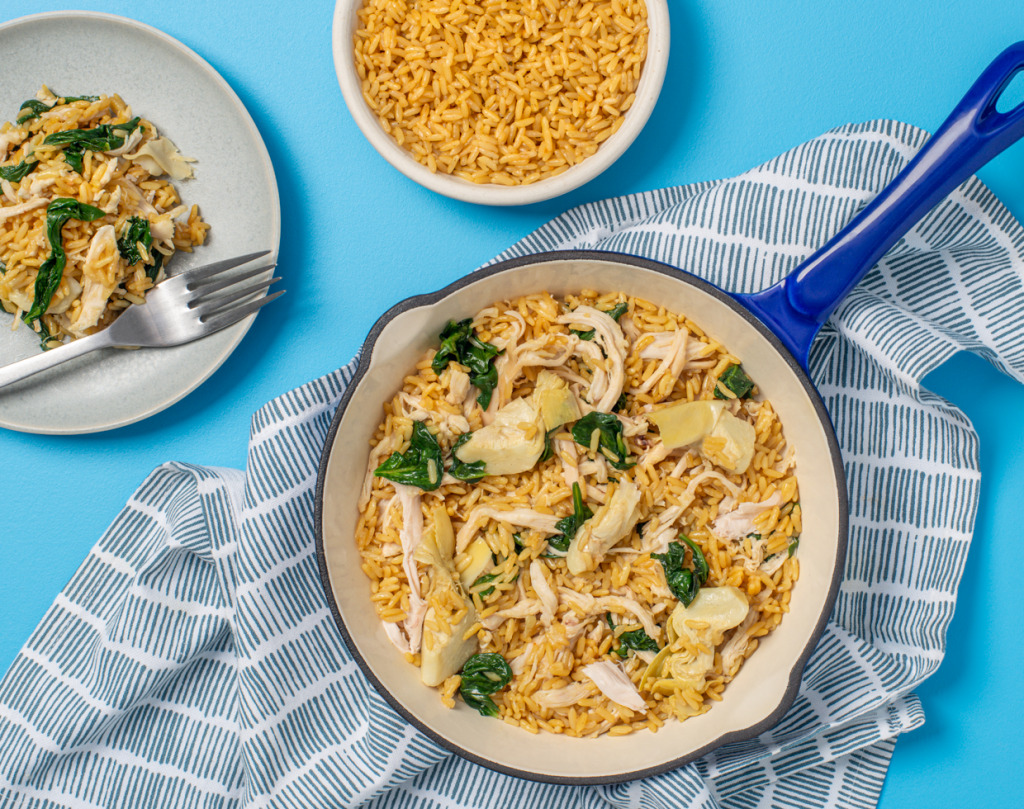 Rice Mixes Ready in No Time
Quick and Easy Paella – Bring traditional Spanish cuisine to your kitchen in no time! With a dish like this, you can enjoy Mediterranean flavors as if you were in a sun-drenched villa on a golden afternoon in Southern Europe. The difference being, you're taking it easy at home and saving time by making the most of our culinary shortcuts! With sautéed vegetables and chicken broth, as well as turmeric and shrimp, you'll have a dish that's been around for centuries, but only takes a matter of minutes to cook!
Quick and Easy Fried Rice – With so many great fried rice dishes out there, don't miss out on the opportunity to get in on the action! This delicious dish features fragrant jasmine rice, sautéed veggies, eggs, and chunks of ham. And the best part? It's quick and easy to prepare! Not only is this perfect for a lunch break, but it's easy to store if you have any leftovers. That means, you can even cook a large amount, store it in Tupperware, and have some meals ready to grab and reheat in the microwave throughout the rest of the week! For extra tips on how to make the perfect fried rice click here.
15 Minute Savory Rice Pilaf – If you're looking to add some unique flavor to your next rice dish, you're looking in the right place! This rice pilaf is sautéed in mushrooms, butter and peas, and simmered inside a tasty broth. To top it off, you can season it with some fresh herbs of your choice. This is a meat-free dish, so if you're vegetarian, you only need to make sure the broth is made from vegetables too. If not, chicken and beef broth are a comforting and tasty addition!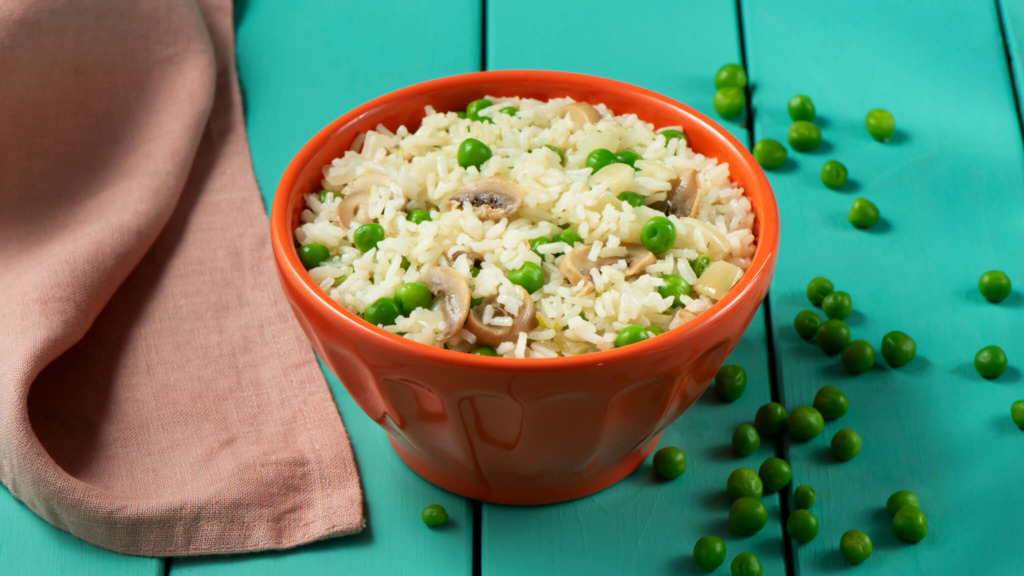 5-Minute Wonders
Black Beans and Rice Mango Salad – Here's another 5-minute recipe option. If you are craving a salad, this refreshing dish is sure to hit the spot. Click here for more quick and hearty salad ideas.
Also, don´t forget our Mix it Up Meals and try our Greek Salad with olives, cucumbers, feta cheese or our Italian Salad with rice, mozzarella balls and cherry tomatoes. Or why not try our classic Cobb Salad? Made with eggs, shredded chicken, diced tomato and more!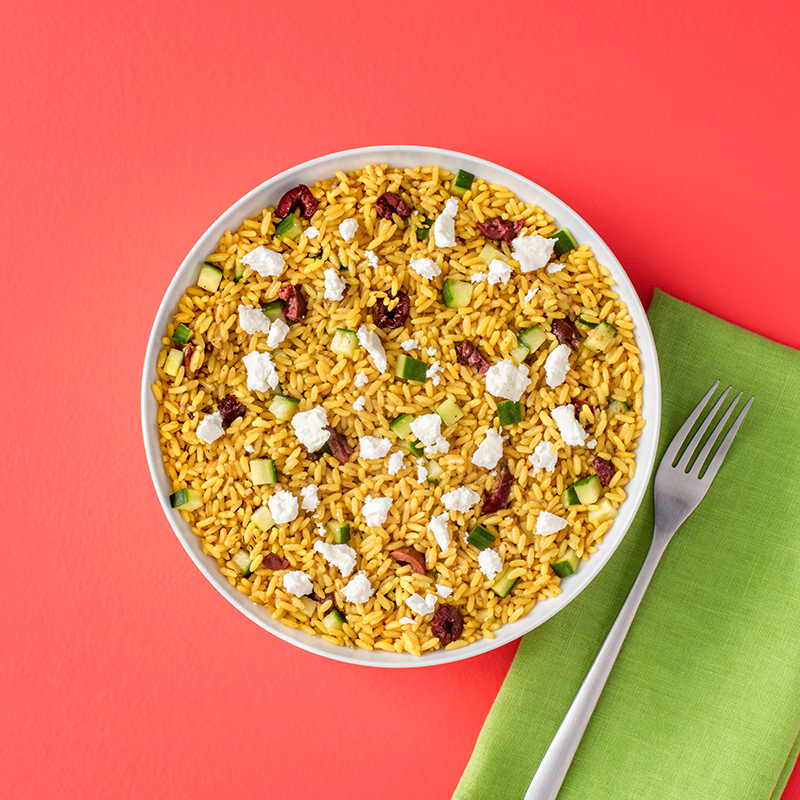 Master Meal Prep
No matter how easy Minute® Rice makes mealtime, nothing beats knowing lunch is ready and waiting for you. Whip up some Breakfast Muesli and store in the fridge overnight. Come lunchtime – if you can wait that long! – all you need to do is toss on your favorite toppings.  With irresistible Greek yogurt, fresh fruit, and Minute® Rice & Quinoa, this absolute treat is a sweet yet hearty meal that you can enjoy between meetings! 
Baked goods are perfect meal prep options. When you make a batch of savory muffins on Sunday, you can enjoy meals that require no dishes and no clean up all week long! For instance, our Quinoa and Sausage Breakfast Muffins are not only loaded with turkey sausage crumbles and Cheddar cheese, but also Minute® Rice Ready to Serve Organic White & Red Quinoa; these hearty muffins are plenty filling. Store these savory bites in the fridge until you're ready to pop them in the microwave when hunger strikes. Ready in less than a minute, these steamy muffins are loaded with protein and whole grains to give you the energy you need to get through the rest of the day.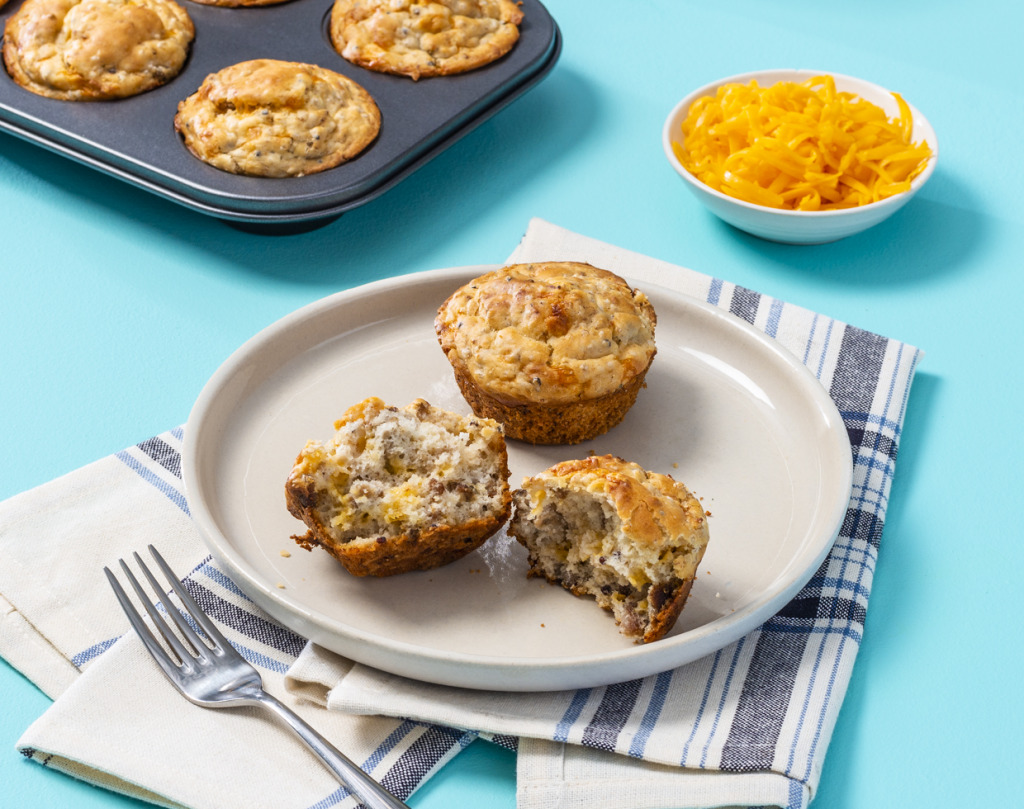 Meal Prep Tip: You can freeze these breakfast bites, so how about making a double batch? Transfer the amount of muffins you want from the freezer to the fridge overnight. At lunchtime, simply microwave them for about 20-30 seconds. 
With these recipes, you no longer have any excuses! Making a top notch lunch takes very little time as long as you know what to do. For more quick and easy recipe ideas, come and see our Minute® Rice quick tips where you'll never be short of new ideas!