Eating the right foods and organizing your meal plans can help you maximize your performance during your next race. If you`re looking for easy meal ideas for race day, Minute® Rice has excellent recipes to choose from. We`ll discuss some of the best meals that will help you start the day in a flavorful way before you hit the pavement. Minute® Rice has different ways to make these meals more convenient and enjoyable. So get ready to learn how eating the right foods can help you prepare for your next race!
Getting Organized with Minute® Rice
The pre-race time frame is an essential part of any athlete's training timeline. With Minute® Rice, athletes can make easy, quick, and satisfying meals for their post races and post-race activities. With Minute® Rice Recipes it's easy to get ready for the big day.
Let's take a look at some pre-race dinner ideas.
Dinner Ideas the Night Before Your Race
Minute® Rice has several pre-race dinner ideas to choose from.
Salads
Salads are a great meal choice for runners as they are light yet satisfying. Here are a few to choose from:
Cobb
With our Cobb Salad you only need 1 hard boiled egg, shredded chicken, diced tomato, blue cheese dressing and our Minute® Rice Ready to Serve Brown Rice and Quinoa and there you have it: a tantalizing combination of ingredients that you can make into a fantastic meal within a matter of minutes.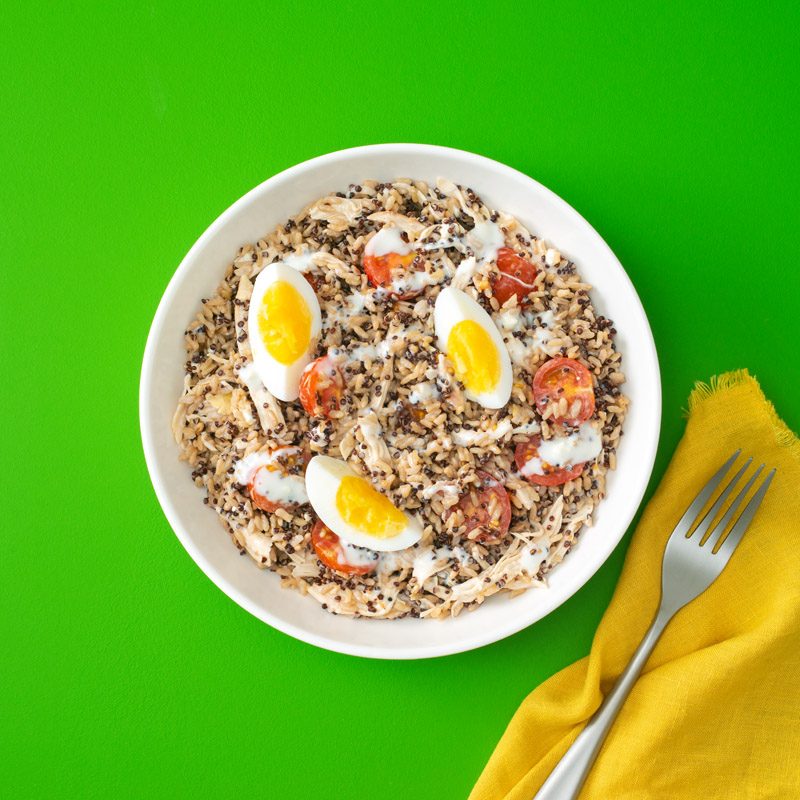 Avocado Chicken
If you're craving avocados and quinoa then try our Avocado Chicken Power Salad. It has coleslaw, chicken, avocado, cherry tomatoes, sliced green onions, vinaigrette dressing and is made with our Minute® Rice Ready to Serve Organic White and Red Quinoa. Packed with protein, this salad will give you something to enjoy before the race to come.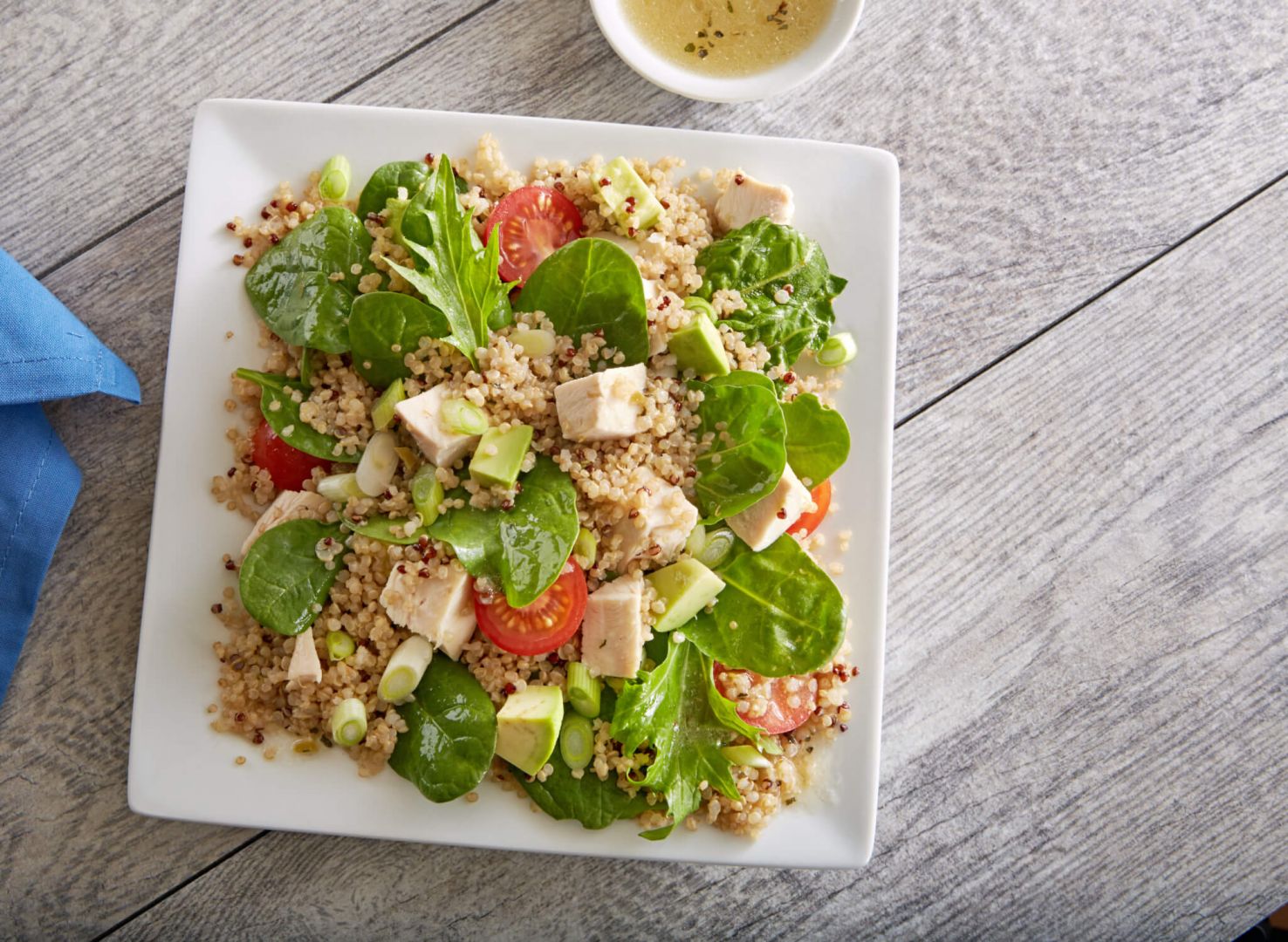 Grains
If you are in the mood for some extra crunch, try our Super Crunch Grain Salad. This is a Vegan Friendly Option and has coleslaw, sliced almonds, cranberries and is made with our Minute® Rice Ready to Serve Multi Grain Medley.
The Best Breakfasts to Eat Before Your Race Day Performance
The big day has arrived and your choice for the right breakfast has never been so important. Too much of the wrong foods could limit you from feeling your best and not enough food might mean lack of energy.
Eating the right breakfast before a race day is essential for athletes to maximize their performance. To set yourself up for the day ahead, and to keep those food cravings at bay, here are some Minute® Rice breakfast recipes to enjoy.
Power Bowl
Bowl of cereal? Not today. Start your morning off right with our Morning Power Bowl. This bowl is naturally sweet, very easy to assemble, and is ready in only 3 minutes! Made with our Minute® Rice Ready to Serve Jasmine Rice and Red Quinoa, banana, milk, honey or brown sugar and fresh berries, this bowl will help you start the day in a way that satisfies your taste buds.
The great thing about breakfast bowls is that they are super versatile, so go ahead and add whatever berries or fruit you happen to have on hand.
One of our easy Mix it up Meals recipes is our Power Breakfast which would be another great option before your big run. Made with Greek yogurt, honey, trail mix, cinnamon and our Minute® Rice Ready to Serve Organic Brown Rice, you can whip this together in no time. Also, our Honey Banana Nut Crunch is another fantastic option!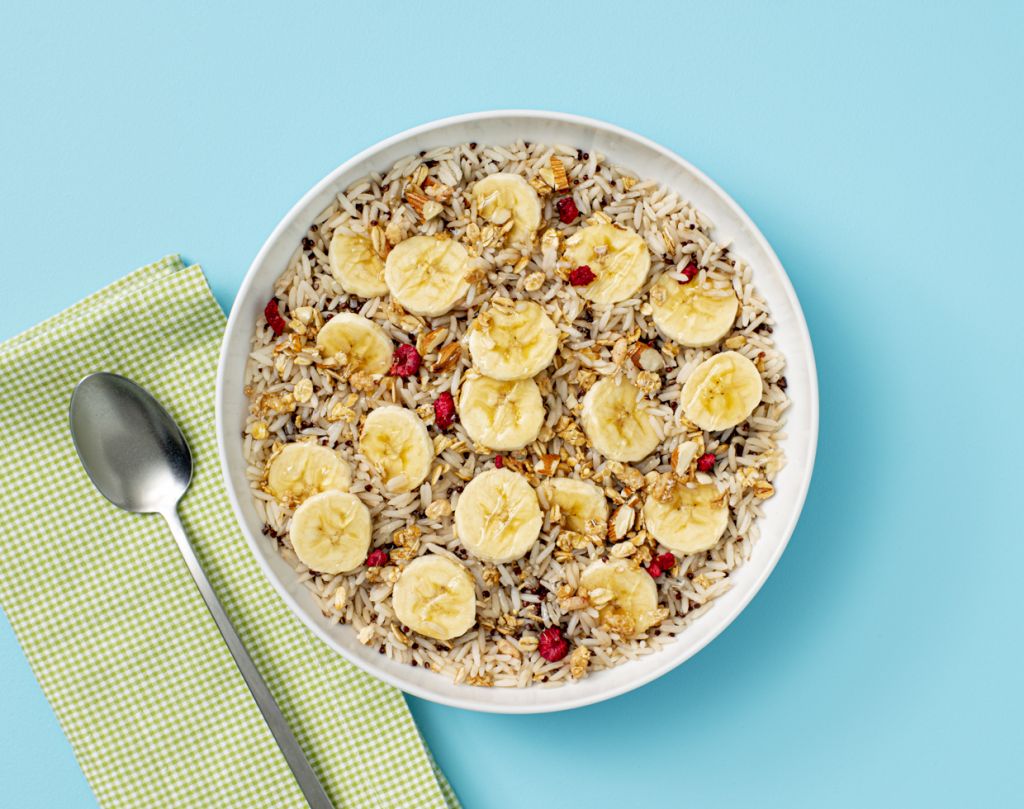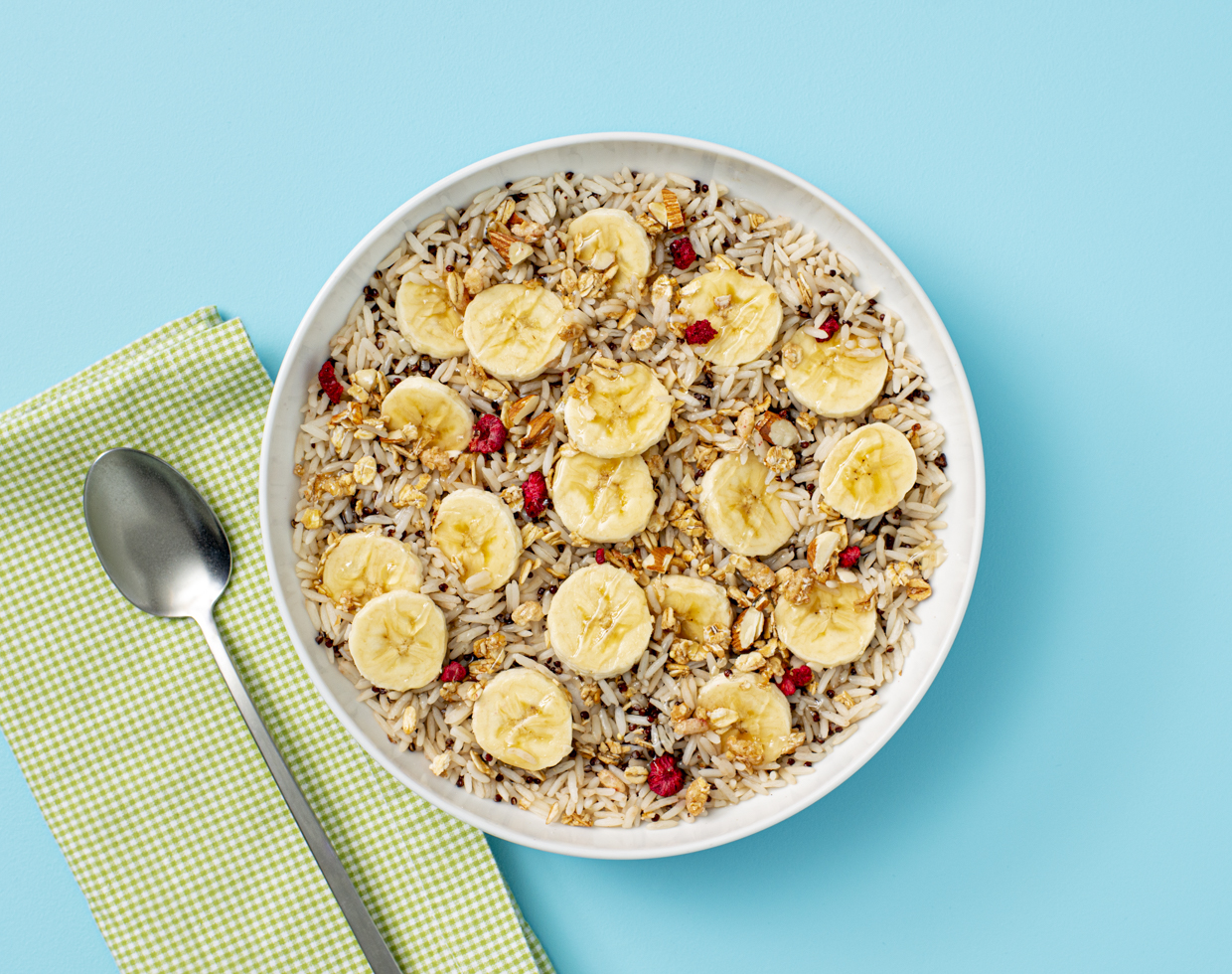 Post-Race Meal Prep
When and what you eat after an event depends greatly on you because some people feel better if they eat right after while others prefer to wait a while. Make sure your post-race meals contain a sufficient amount of protein.
Our Power Rice-Stuffed Sweet Potato Recipe is the perfect post-race choice. It is packed with proteins, chickpeas, hummus, and feta cheese – along with zesty Minute® Rice Ready to Serve Cilantro & Lime Jasmine Rice into a sweet potato! Or why not try our Whole Grain Sesame Chicken Stir-Fry?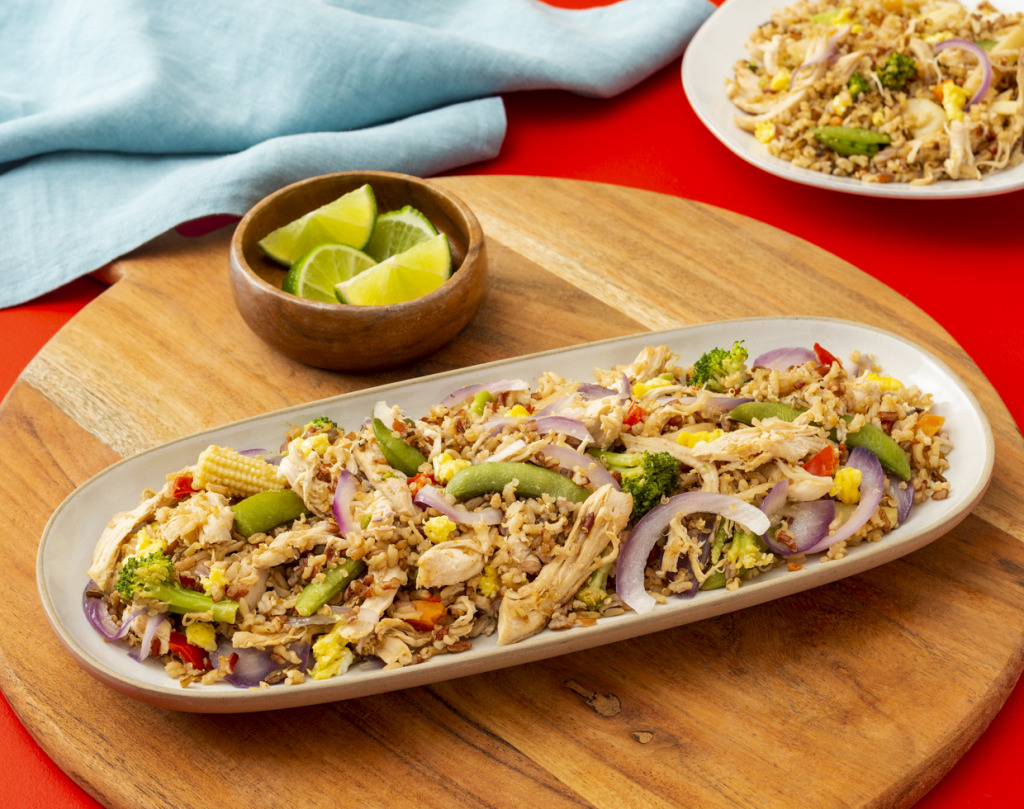 For more quick and easy recipes and convenient cooking tips, stay tuned to Minute® Rice.