There is just something about squash and pumpkin that shouts fall! But more than a seasonal decoration, different varieties make for really tasty additions to your meals aside from pumpkin pie or your favorite spiced latte.
At Minute® Rice, we love taking what we know best, rice and quinoa, and combining it with delicious ingredients in simple and convenient ways. We've compiled some of our favorite recipes using both store-bought frozen squash and a few with fresh squash made at home! If you're a fan of adding in simple seasonal fall ingredients, you've come to the right place to bring out the best of this fall season– with minimal effort and prep.
Note: For these recipes we'll be using winter squash such as butternut squash, however buttercup, acorn, delicata and even pumpkin can also be used!
Recipe Ideas With Frozen Squash
Use convenient store-bought frozen squash for these recipes!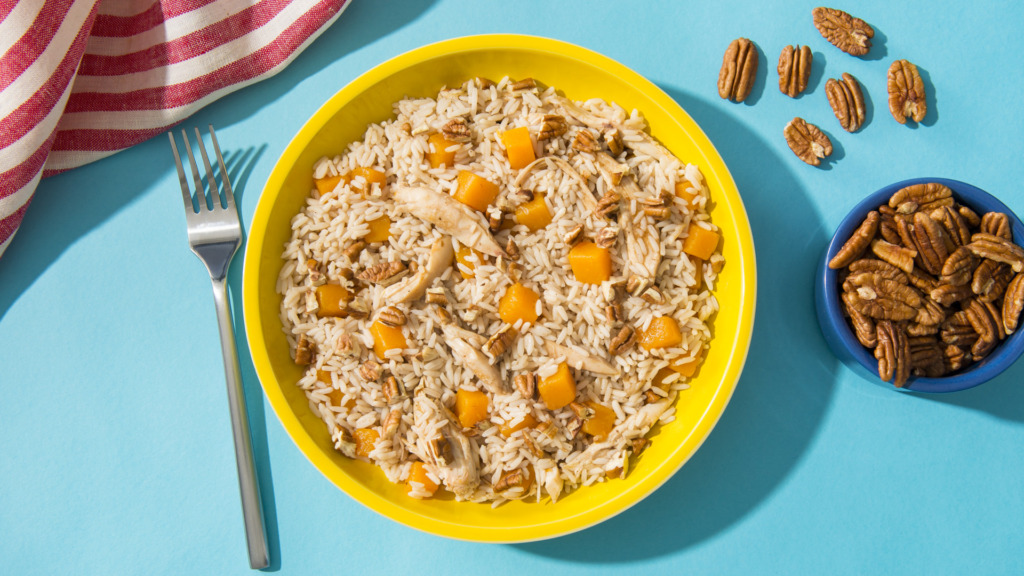 Rice Bowls
Perfect for using as a delicious and hearty mix-in, winter squash makes a great addition to breakfast, lunch or dinner rice bowls!
Make your own breakfast bowl with a base of butternut squash topped with a microwave Easy Cheesy Rice Omelet. Start by placing 1 cup of frozen, diced butternut squash in a microwave-safe dish and heat on HIGH heat for 2 to 3 minutes. Separately, cook your omelet according to its recipe instructions. Combine the two together and enjoy.
Or make it into a quick Butternut Squash and Chicken Rice made in the microwave in just 5 minutes total! Serve over Minute® Ready to Serve White Rice and sprinkle on some pecans with balsamic vinaigrette.
Swap in our Ready to Serve Basmati Rice along with butternut squash and apple to put together another quick option like this Fall Harvest Rice Bowl.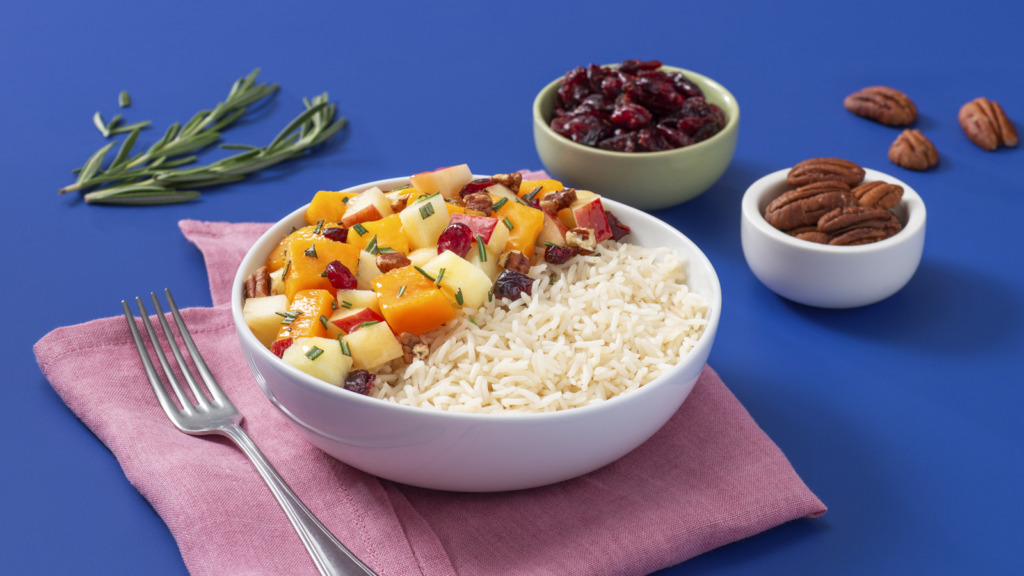 Rice Salads
Squash can also make a tasty addition to rice salads to add a pop of color to your holiday table like this Arugula, Rice and Butternut Squash Salad. If you need to serve a crowd, try this Garlic Butter Kale Rice using seasoned Jasmine Rice and add a bit of squash on top.
Tip: When carving pumpkins or squash, save the seeds to roast and use as a salad or rice bowl topping to add a salty and crunchy bite! Try it out in this Arugula, Pear and Multi-Grain Salad including a recipe to make them at home in the oven.
How To Use Fresh Squash
No matter your skill level in the kitchen, roasting squash in an oven is actually one of the simplest ways to incorporate quality produce into your meals. There are two options for using fresh squash, look for packages of pre-cut squash from the produce section of your local grocery store, or try cutting and roasting your own at home!
Tips For Cooking Fresh Squash
How to choose winter squash
First, check the stem to see if it is firm and intact, then check for any soft spots or scuffs.You want it to be firm rather than tender in any spot.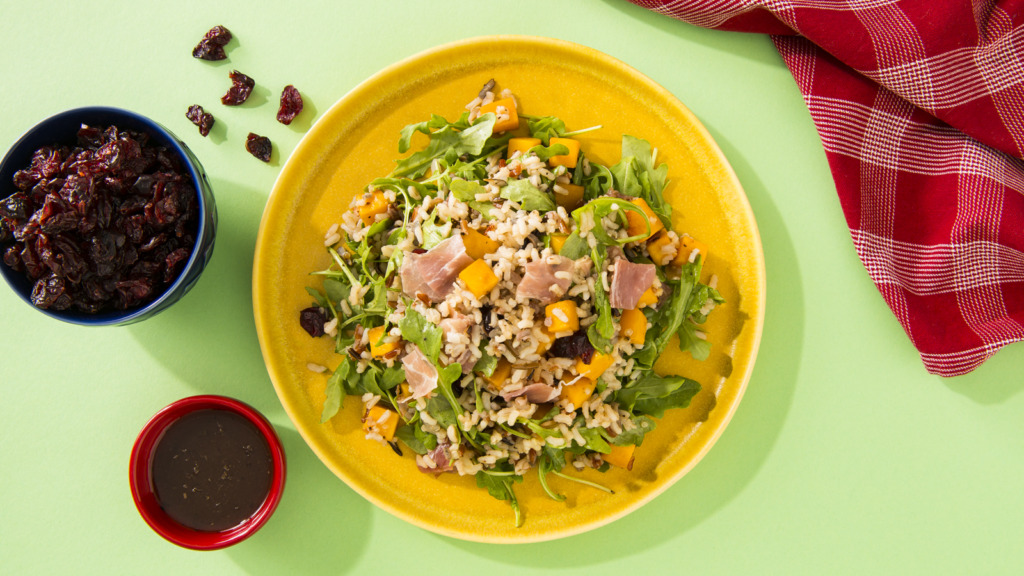 How to cut your squash
No matter the variety, cut in half and remove the seeds. If you want to cook your squash in pieces, cut the remaining skin off with a knife ( like you would a watermelon). If you want to roast it in two de-seeded halves whole, keep as is.
How to cook your squash
Preheat your oven to 400F. To cook in bits, first chop into 1 inch pieces and arrange in a single layer on a parchment-lined baking sheet. Toss with a bit of olive oil and a dash of salt. Bake for 20-30 min tossing halfway.Wait for it to cool 10 minutes.
If you prefer to roast your squash in two de-seeded halves, follow the directions above by cutting your whole squash in half and removing the seeds. Then, toss with a bit of olive oil and a dash of salt and place it skin side up on a parchment-lined baking sheet and roast for 60 minutes or until golden brown and tender. Wait for it to cool 10 minutes.
Rice Casseroles and Oven Bakes
Now let's get into some recipes that use up that fresh squash! Comforting and cozy, oven-bakes and casserole dishes are wonderful cold weather meals that can be prepared ahead of time using fresh vegetables and a combination of other hearty ingredients. Try this Squash and Zucchini Casserole made with gravy, cheese and Minute® White Rice to absorb all of that delicious flavor.
Try another creamy vegetarian option like this Pumpkin and Spinach Layered Rice Casserole made with aromatic Minute® Instant Jasmine Rice, pumpkin purée, cream, spinach and three delicious cheeses!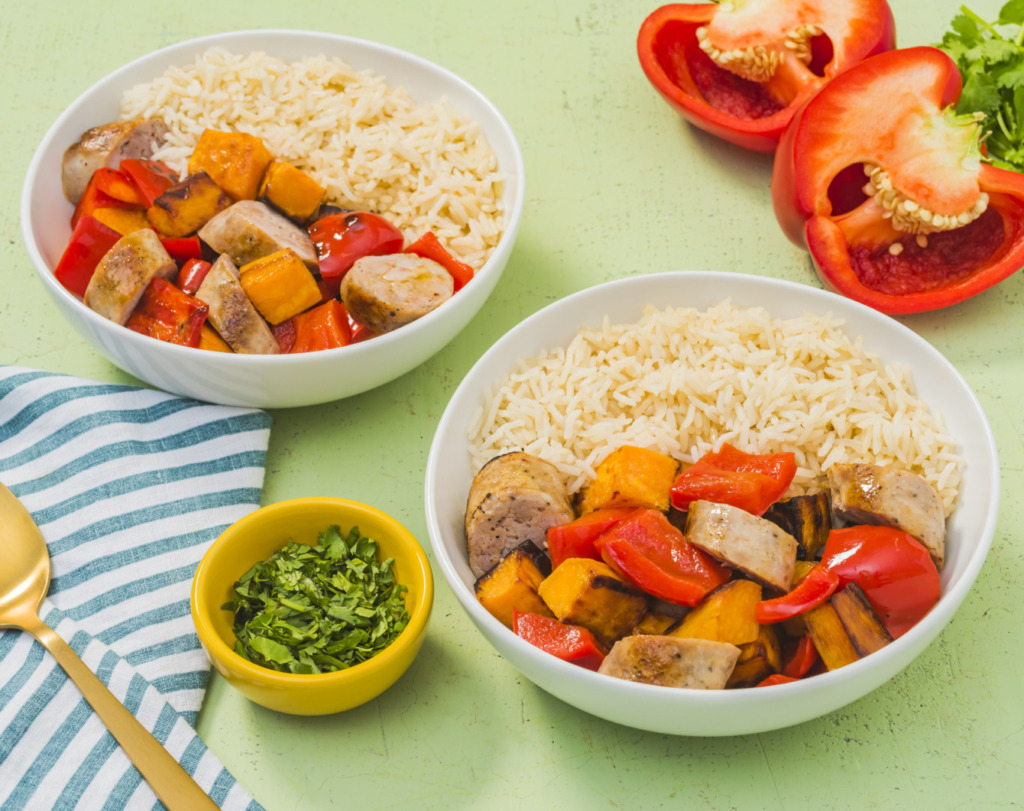 If you prefer an alternative to squash, why not try roasting sweet potatoes like in this recipe for Turkey Sausage Sheet Pan Dinner Bowls. Squash can always be swapped in or a mixture of vegetables to switch things up!
Rice Stuffed Vegetables
Stuffed vegetables are always a good meal idea! Even though they are technically a fruit, winter squash varieties like butternut or acorn are perfect for stuffing. Try this Kale and Sausage Multi-Grain Stuffed Acorn Squash for an impressive holiday meal that will wow everyone.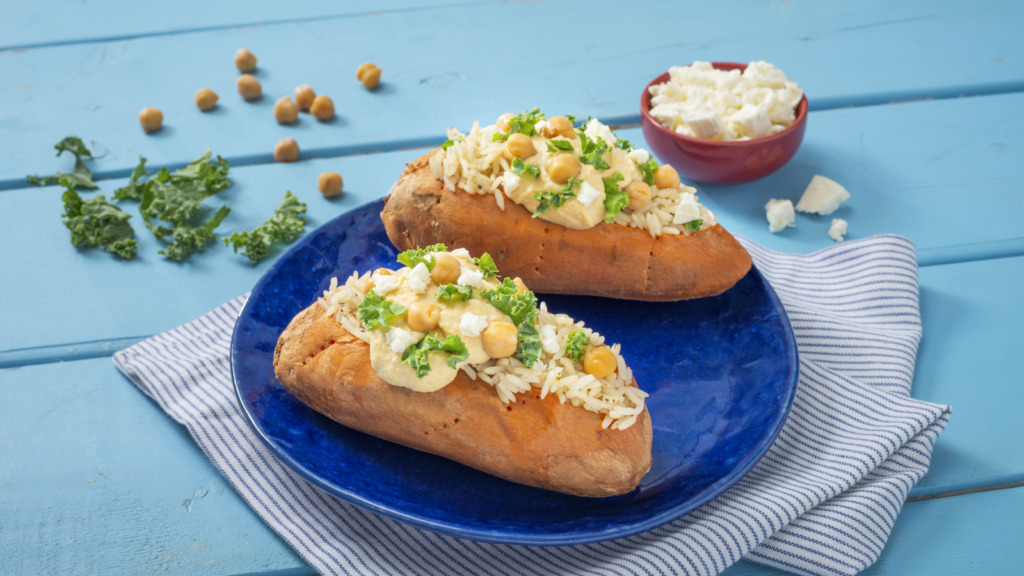 However, other root vegetables work well too like these Power Rice Stuffed Sweet Potato filled with hummus, Ready to Serve Cilantro and Lime Rice, chickpeas, cheese and more.
If you're curious about using squash or pumpkin, try any one of these incredible meal options! You can also try one of our many other classic dishes, for example this Red Beans and Rice recipe or a Mexican rice recipe. With Minute® Rice, trying new recipes was never this easy.